Ceux qui avaient acheté le version CD l'année dernière savent que son
contenu est hautement recommandable! Le Funky Man : The Prequel
de Lord Finesse arrivera le 01/04 dans sa version double vinyl 180 gr
et pour fêter ça le label Slice Of Spice vient de mettre en
free download un extrait de cette compilation avec la version demo
signée Diamond D du titre Fat For The 90's qui était sur son album
datant de 1991 Return Of The Funky Man.
ENJOY!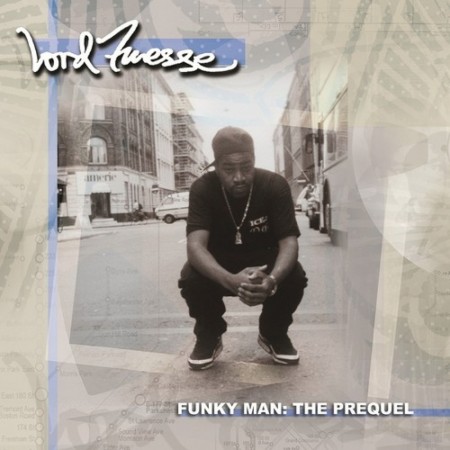 Je ne présente plus le label Slice Of Spice qui fait du très bon travail.
Très proche de Lord Finesse, la nouvelle sortie du label est un
pressage vinyl des 2 titres Pull Ya Card (+ instru) &
Check Me Ou Baby Pah (+ instru) entièrement remasterisé!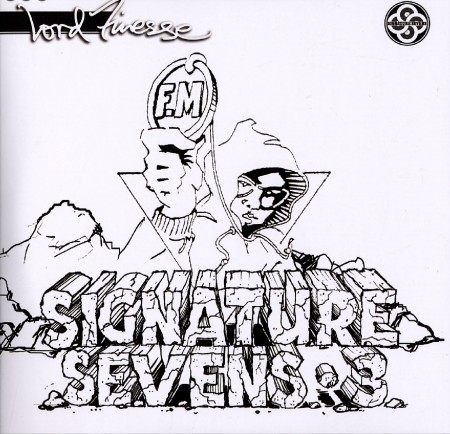 (c'est dispo ici pour $19,97).
Comme souvent chez Slice Of Spice il y a un petit cadeau bonus
pour les heureux acheteurs puisque le label offre un 45t flexi disc
de la version originale du No Gimmicks avec un nouvelle intro
et un couplet de Krs One réenregistré.
A défaut de l'avoir on peut déjà l'écouter :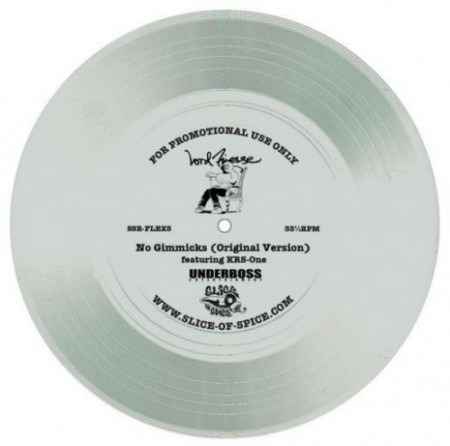 Butta Verses est un MC natif du Bronx vivant en Floride, voici un 1er
extrait produit par Lord Finesse de sa prochaine mixtape qui sortira
le 18/09 et sur laquelle on retrouvera des sons signés Marco Polo
The Mighty V.I.C. (The Beatnuts, Groove Merchantz, Ghetto Pros).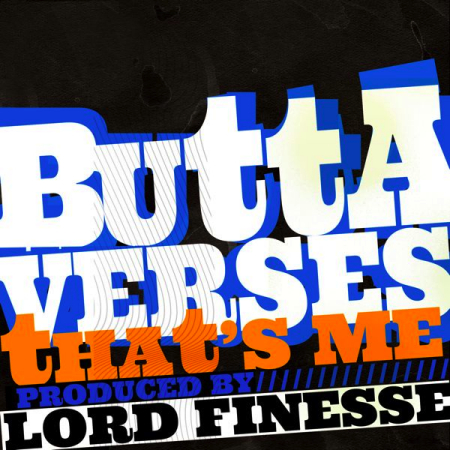 BUTTA VERSES
« THAT'S ME« 
(PROD BY LORD FINESSE)
L'excellent label Slice Of Spice habitué aux sorties vinyl de qualité
sortira bientôt son 1er pressage CD. Destiné au marché japonais,
le label promet qu'une certaine quantité sera disponible sur leur site.
Il va falloir bien surveiller leur page Facebook pour plus d'infos!
En tout cas au vu du tracklist ce 11 titres de Lord Finesse
s'annonce lourd! JE VEUX MON EXEMPLAIRE!!!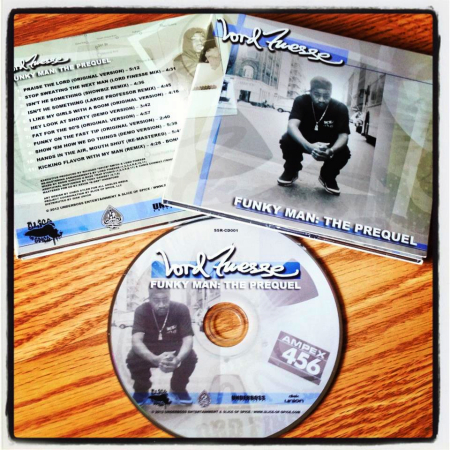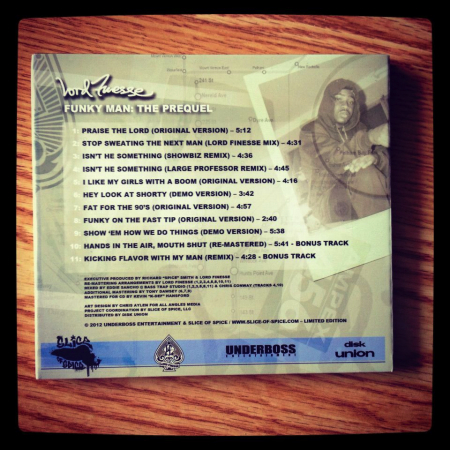 Il existe déjà des images datant de 1993 où Biggie & Lord Finesse
partagent la même scène et je pensais que c'était les seules.
Apparemment ces 2 légendes se sont à nouveau croisées en 1994
et la vidéo vient juste d'apparaître sur Youtube…ENJOY!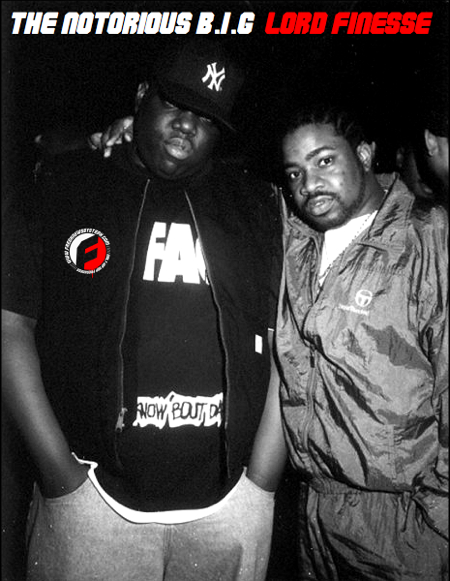 J'en profite pour vous balancer ces images d'une session studio
de Biggie & Finesse…ARCHIVES!
Après un 1er volume de « The Art Of Diggin » de Lord Finesse,
le label Slice Of Spice s'apprête à sortir un second volume toujours
mixé par le « Funky Technician » mais cette fois-ci consacré au label
de jazz Blue Note qu'il avait déjà compilé dans son « Diggin'On Blue »
sorti au Japon en 2004. Le CD sortira le 27/01 mais vous pouvez déjà
le précommander ici. J'espère voir arriver ça en import chez Gibert!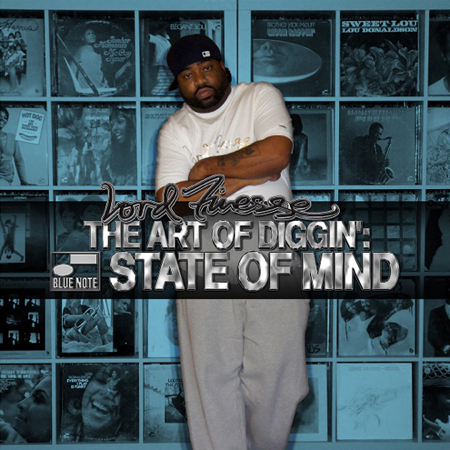 Comme pour le précédent volume une édition limitée « flexi-disc » 2 titres
a été pressée, hélas c'est déjà « sold out »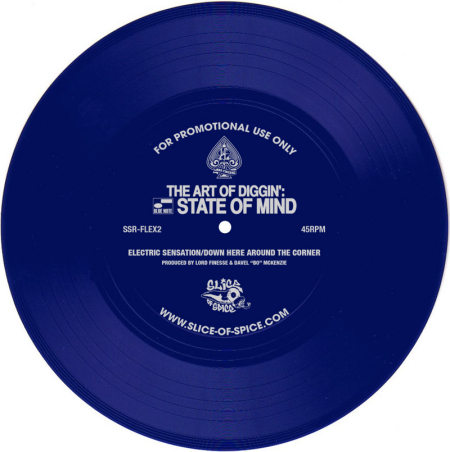 LORD FINESSE & DAVEL « BO » MCKENZIE
Une nouvelle pépite arrive sur le label Slice Of Spice!
En prémice de l'arrivée en avril 2012 du très attendu
« Funky Technician Remix Project » de Lord Finesse
le label new-yorkais vient d'éditer en format « flexi disc »
(un format que les – de 20 ans ne peuvent pas connaître!)
un remix du classic « You Know What I'm About »
le tout masterisé par K-Def…LOURD!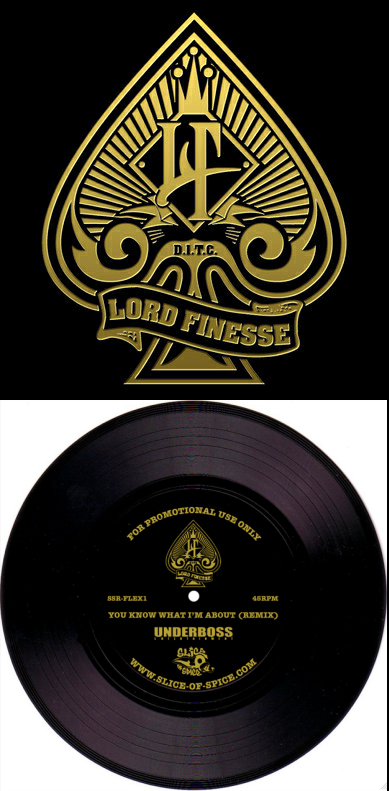 LORD FINESSE
(REMIX)
Lord Finesse vient de sortir une compilation de rare funk, soul, breaks
sur le label qui monte Slice Of Spice. Bref…recommandé pour
les amateurs de samples obscurs et autres breakbeat.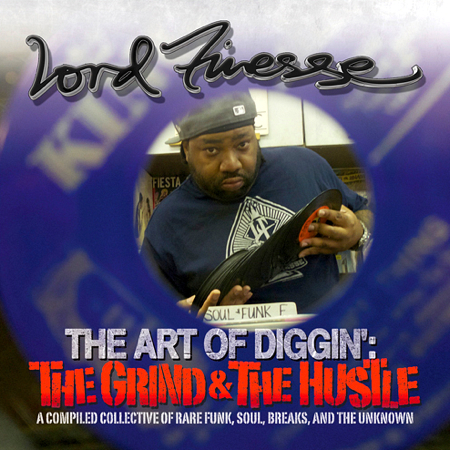 VOUS POUVEZ COMMANDER LE CD 

ICI
Je n'avais jamais vu ces images de Lord Finesse en concert à Tokyo
en mars 2009 avec un le groupe live The Congregationz.
Au vu de ce petit « best of » de 8mn ce concert mériterait vraiment
d'être diffusé dans son intégralité!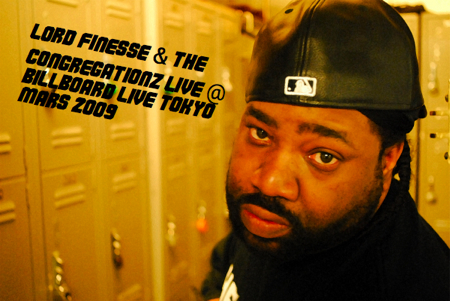 Merci au site australien ColdCrush.com de nous proposer ce
mix de Mr Lord Finesse , pour le tracklist c'est sur leur site!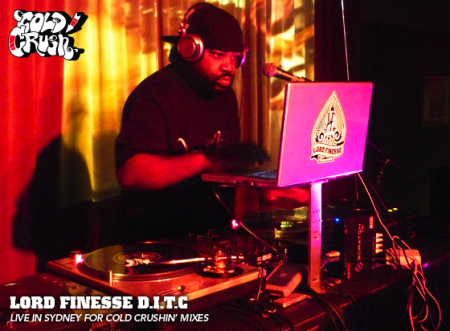 DISPO EN TÉLÉCHARGEMENT GRATUIT ICI
Gros set signé Mr Lord Finesse de breakbeat et autres samples!
Pour les amateurs d'originaux c'est à télécharger d'urgence!!!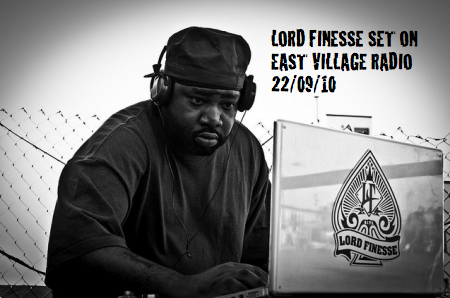 (photo by Brook Bobbin)
DISPO EN TÉLÉCHARGEMENT GRATUIT ICI
Je n'avais pas le souvenir d'avoir déjà entendu ce remix
du chanteur suedois Stephen Simmonds.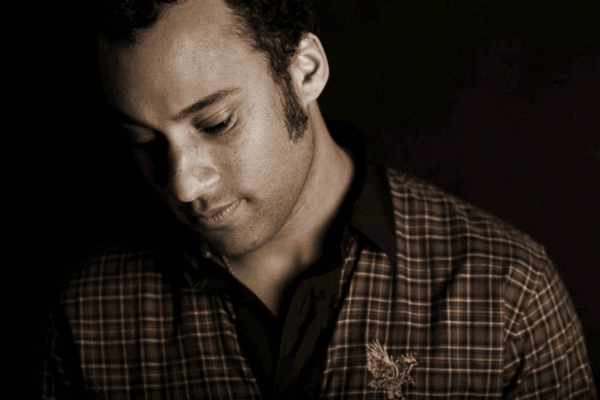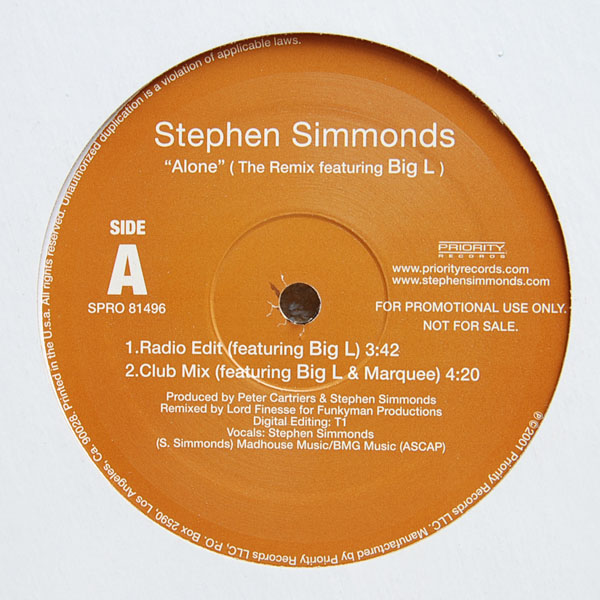 STEPHEN SIMMONDS feat BIG L
« ALONE« 
(LORD FINESSE REMIX)
+ INSTRU
Vu sur l'excellent site Unkut.com,
la video promo « vintage » du « The Awakening EP« 
de Lord Finesse. Rien à dire…ce mec est une légende!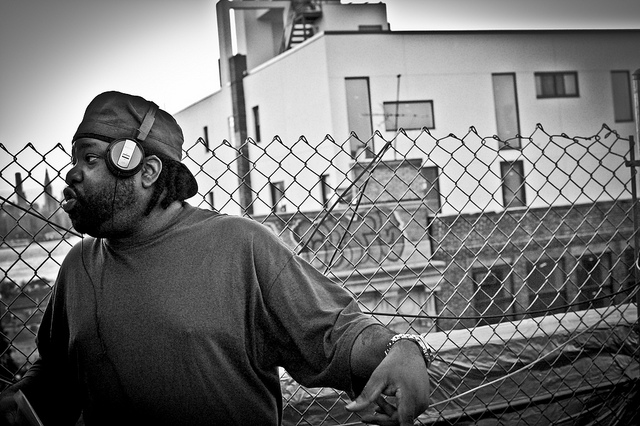 (photo by Brook Bobbin)
Je ne connaissais pas cette mixtape réalisée en 2007
par Lord Finesse pour une marque de fringue japonaise.
Je vous conseille d'ailleurs de lire une très bonne
interview qu'il vient de donner au site hiphopdx.com
ou il revient sur l'enregistrement de l'album de Big L
« Lifestylez Ov Da Poor & Dangerous«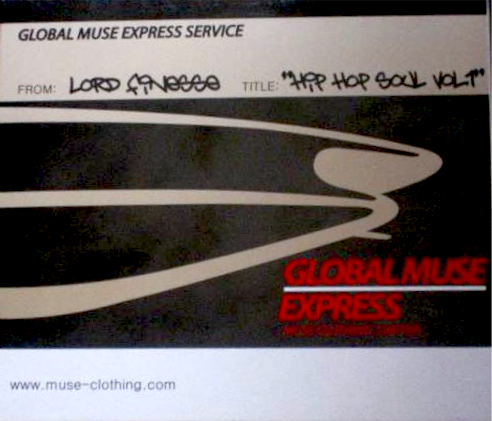 tracklist :
Lord Finesse – Intro
Mica Paris – I've Shoulda Known
Bilal – Bring 2
Alfonzo Hunter Feat. Keith Murray – Weekend Thang (Remix)
D'angelo – Dreamy Eyes(Premier Remix)
Carl Thomas Feat.Prodigy & Shyne – I Wish (Remix)
Next Feat. Treach – Penetration
Mary J Blige Feat.Lil Kim – I Can Love You
Total Feat. Da Brat, Lil' Kim & Foxy Brown – No One Else (Remix)
Horace Brown Feat.Jay Z – Things We Do For Love (Remix)
Shai Feat.Jay Z – I Don't Wanna Be Alone (Remix)
Next Feat.50 Cent – Jerk
50 Cent Feat. Destiny's Child – Thug Love
Jahiem – Diamond In Da Ruff
Gordon Chambers Feat.Glenn Lewis – Never Fall In Love
Brian Mcknight Feat. Mase – You Should Be Mine
Lord Finesse – Interlude
Nicole Wray – Regrets
Christon Feat.Jay Z – Bring Back Your Love
Mary J Blige Feat. Foxy Brown & Nature – Love Is All We Need (Remix)
D'angelo Feat. Jay Z – Lady (Premier Remix)
Faith Evans – You Used To Love Me (Remix)
Mary J Blige Feat. DMX & Nas – Sincerity
Lord Finesse – Interlude
Donell Jones – You Know What's Up
Dennis Taylor – Enough Is Enough
Dwele – Find A Way
Lenny Kravitz Feat. Jay-Z – Storm
DISPONIBLE EN TÉLÉCHARGEMENT GRATUIT ICI
+ bonus interview de Finesse pour Grind Music Radio :