DJ Duke (Assassin) prépare son projet intitulé
« Here Comes The City Brother » qui sortira courant 2013
sur lequel on retrouvera pas mal d'invités US comme
Big Twins, Reks, Shyheim, Shabaam Sahdeeq etc..
SUPPORT!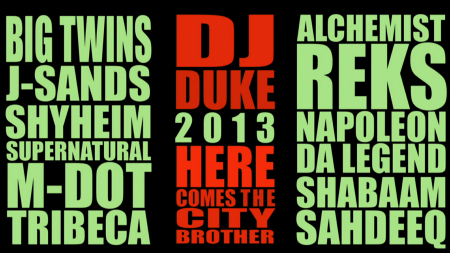 Histoire de vous faire une petite idée voici un teaser avec The Alchemist!
Si vous êtes « fan » comme moi des productions de Willie Mitchell
(Al Green, Ann Peebles) voici une bonne Fresh News!
L'album « Total Explosion » (1976) de Syl Johnson
qui n'avait pas été réédité en CD depuis 1995 vient de ressortir
en pressage japonais dans une version complètement remasterisée.
C'est dispo dans les bacs de Gibert Joseph Paris à 23€.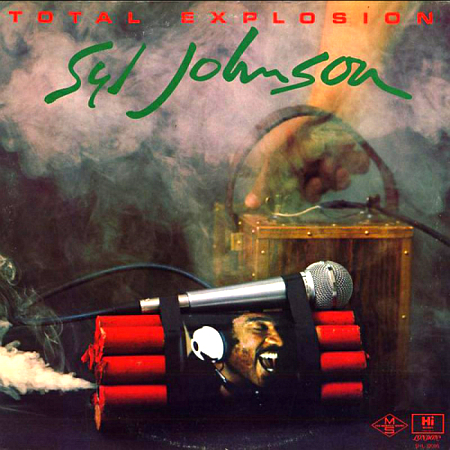 Ci-dessous un extrait de l'album samplé sur le « Things Happen » de Shyheim :
Thanks Dodo!
Pour ce #37 de ma rubrique Throwback Maxi CD j'ai choisi le maxi
de « Shaolin Style » de Shyheim datant de 1996 avec son remix
signé L.E.S extrait de son album de « The Lost Generation ».
J'ai rajouté en « bonus track » un inédit de la même période intitulé
« All Out On My Own » qui figurait sur le Maxi CD de « This Iz Real ».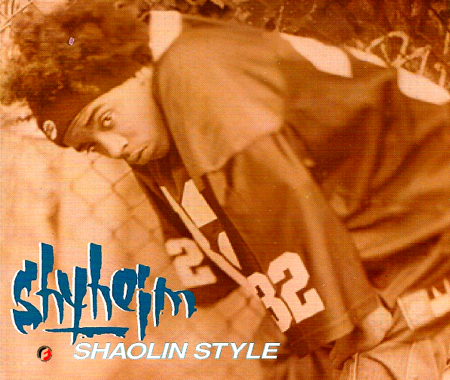 SHYHEIM
(L.E.S CLEAN REMIX)
SHYHEIM
(L.E.S REMIX INSTRUMENTAL)
SHYHEIM
Nouveau clip extrait de « R.E.A.L » l'album commun du beatmaker
français M7 et du rappeur du Queens Lord Nez.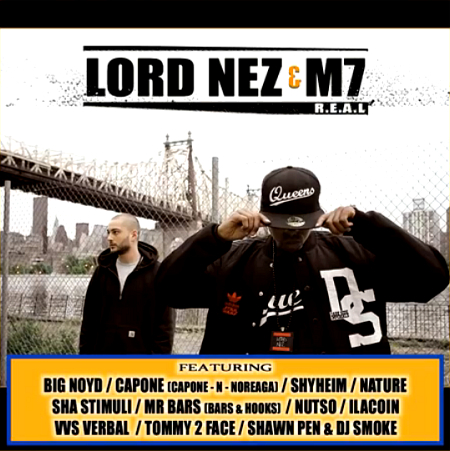 tracklist :
1/ Intro
2/ Word is Bond (ft. Nature)
3/ Live & Direct
4/ Salute (ft. Shyheim)
5/ Back on my feet (ft. Ilacoin)
6/ R.E.A.L
7/ Renegade (ft. Sha Stimuli & Shawn Pen)
8/ From a place
9/ Streetlife
10/ NY love
11/ Thug Opera (ft. Capone of CNN)
12/ Live or Die (ft. Big Noyd & Vvs Verbal)
13/ Emotions
14/ Queens Soldiers (ft. Nutso, Tommy 2 Face & Mr Bars of Bars & Hooks)
Vic Po fait partie de la nouvelle scène new-yorkaise, je l'avais
découvert sur son duo avec Shyheim et depuis je check son actu.
Pour ceux qui ne le connaissent pas encore voici 3 clips pour vous faire
découvrir ce jeune MC…à surveiller!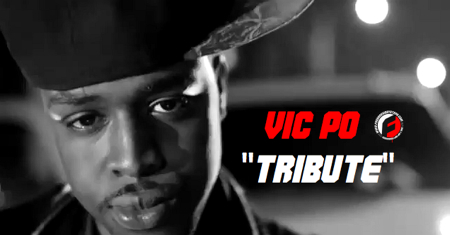 En attendant un nouvel album de Killarmy voici une mixtape
composée de vieux morceaux et de quelques nouveautés!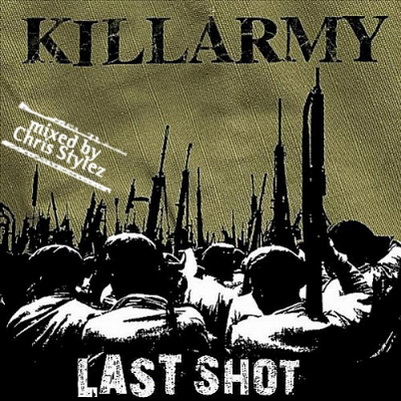 tracklist :
01. Intro
02. What U Wanna Do
03. Get Crazy
04. Invade Ya Empire
05. Sniper Challengers
06. We Supreme
07. Sound Of Gunz (Feat. Shyheim)
08. Rain Sing
09. Duct Tape
10. Summer Love (Feat. RZA & Outlines)
11. Cripple U
12. Like Like
13. Double 09
14. Heist Of The Recession
15. Never Front
16. Knives vs. Bullets (Interlude)
17. Lyrical Disaster
18. Swordz
19. Hood Life (Feat. Masta Killa & Suga Bang Bang)
20. One Shot
DISPO EN TÉLÉCHARGEMENT GRATUIT

ICI