Dans les années 90, entre les fanzines et les magazines, c'est plus d'une quinzaine de titres qui traitaient de l'actualité rap. Quelle était cette presse rap et pourquoi a-t-elle disparue ? Les raisons de cette disparition étant selon moi multiples. C'est cette histoire que j'ai voulu raconter dans « L'odyssée de la presse rap en France » en allant à la rencontre des différents acteurs qui ont vécu cette presse rap en tant que, Rédacteurs en chef, Journalistes, Photographes, Maquettistes, ou tout simplement, activistes hip-hop… « L'odyssée de la presse rap en France » est un livre de préservation, de vulgarisation et de transmission de la culture hip-hop en France. Il s'agit à travers le format livre, de montrer que la culture hip-hop en France a aussi une histoire.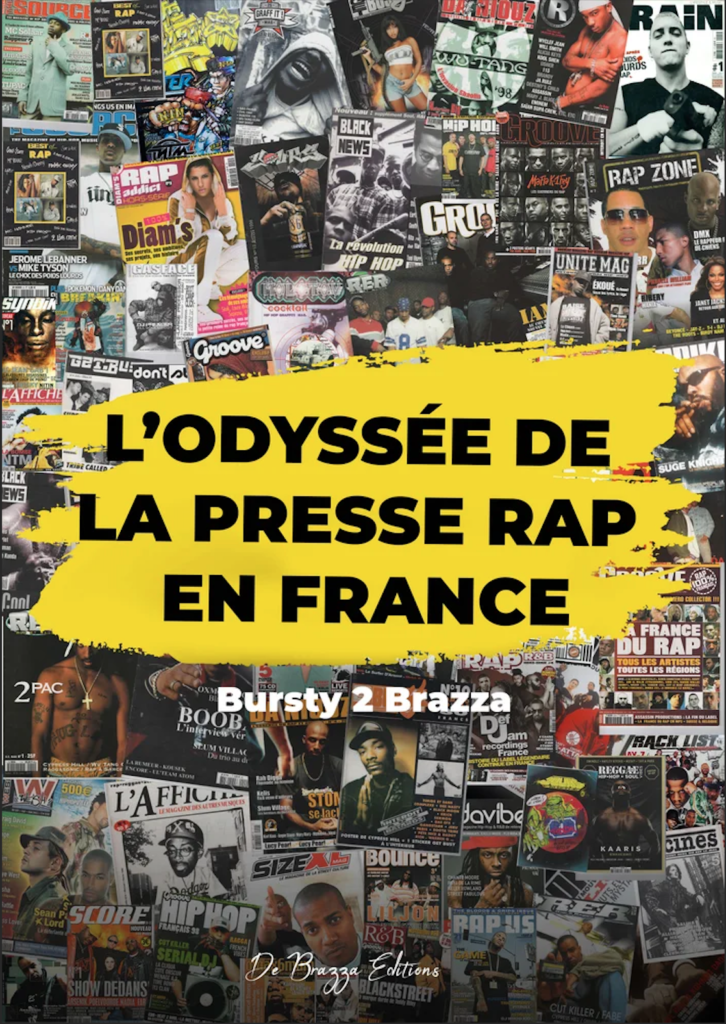 424 pages , toutes en couleur. Couverture souple. Envoi du livre via Mondial Relay en France et au Benelux uniquement.
DISPO EN VPC CHEZ
Crée en 1993 le magasine Down With This a oeuvré jusqu'en 1999
à transmettre la culture Hip Hop. 13 ans après l'arrêt du magasine
Down With This est de retour mais exclusivement sur le net
avec l'ouverture il y a quelques mois du site Downwiththis.fr
Je vous conseille vivement d'aller y faire un tour…SUPPORT!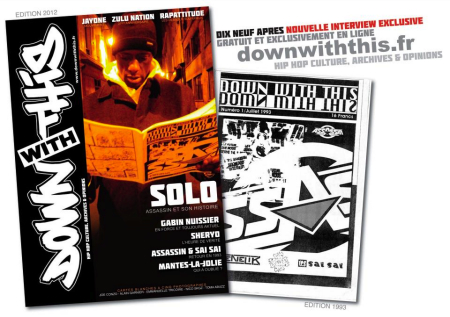 Le magasine anglais HipHop Connection ne paraît plus en kiosques
mais continue d'exister dans une édition « digitale » téléchargable gratuitement.
Le numéro 6 vient d'arriver avec Flying Lotus en couv'.
DISPONIBLE EN FICHIER PDF ICI