Avis aux fans de Nas…son Lost Tapes 2 est dispo en CD & K7
au Gibert Joseph de St Michel. Le vinyl devrait suivre…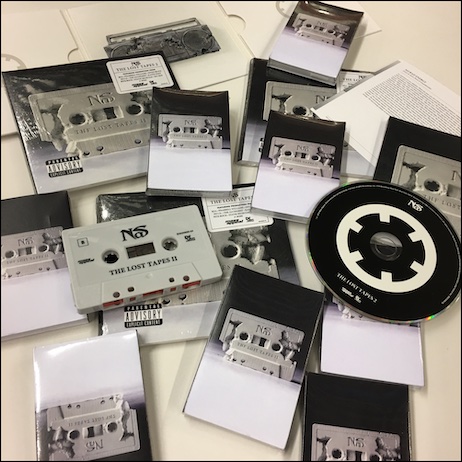 Thanks Dodo!
Extrait du nouveau projet de Ray West intitulé
 Ray West & The Soul Misfits qui sortira uniquement en K7
le 06/07 (dispo en précommande sur FatBeats.com)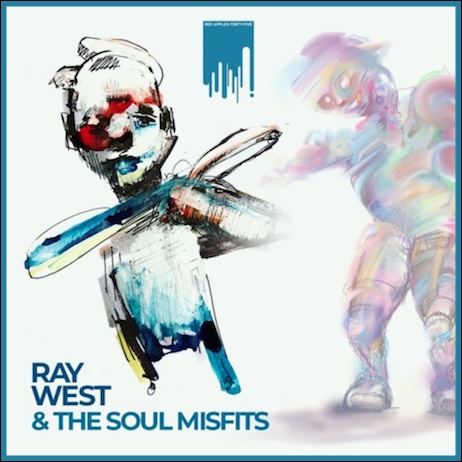 Planet Asia ne s'arrête jamais!!!
Nouveau projet intitulé Velour Portraits qui sortira le 07/02
uniquement en édition digital et en K7 limité à 100 copies!
Dispo en précommande sur Bandcamp.
ATTENTION!!!
Pour les gros fans de Jay Dee a.k.a J Dilla (R.I.P)
la box limitée en forme de SP 1200 est disponible
en très petite quantité au prix de 189€ au magasin
Gibert Joseph de St Michel.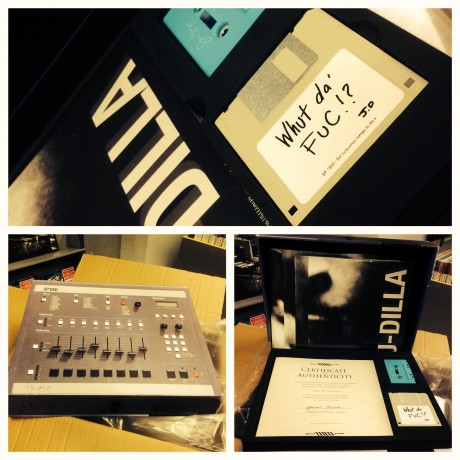 Pour vous faire une idée de l'objet, une vidéo du déballage :
+ D'INFOS SUR JDILLATHEKINGOFBEATS.COM
1er clip extrait du nouveau projet du label Red Apples 45
The Snake Tape sortira le 15/04  uniquement en format K7.
On retrouvera dessus Kool Keith, AG (DITC), Kurious,
Dave Dar, L Fudge & Lord Traiq. prod de Ray West.
(déjà dispo en précommande chez FatBeats.com)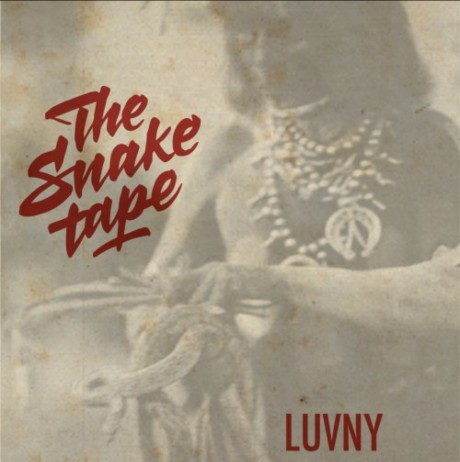 Bonne nouvelle, Fat Beats a décidé de rééditer dans une version
remasterisée l'album Un Or U Out de The UN (l'ancien groupe
de Roc Marciano). Épuisé depuis des années, l'album sorti en 2004
se revendait à prix d'or sur Ebay. Il sera donc de nouveau disponible
en CD, Vinyl & K7 à partir du 15/04 sur FatBeats.com.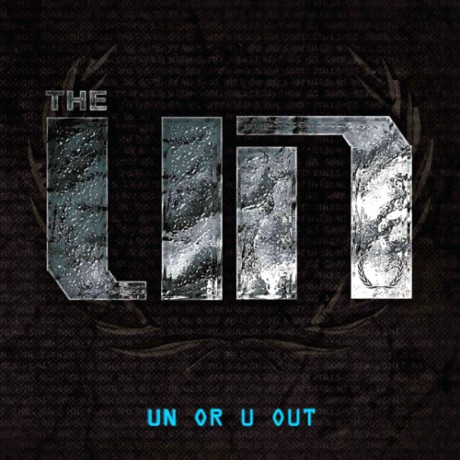 Une autre ogive déterrée en provenance de QB
est enfin disponible grâce au site TheTroyBlog.com.
Après le Bas Blasta c'est au tour de l'album Head On
des Kamakaze de refaire surface. Le duo formé de
KL (rip) & Solo composaient aussi l'autre moitié
du groupe ScrewBall avec Blaq Poet et Hostyle.
Leur album qui devait sortir chez Reprise Records
avait été annulé pour des raisons inconnues.
C'est donc avec une petite larme à l'oeil que j'ai
cliqué sur download après presque 20 ans d'attente!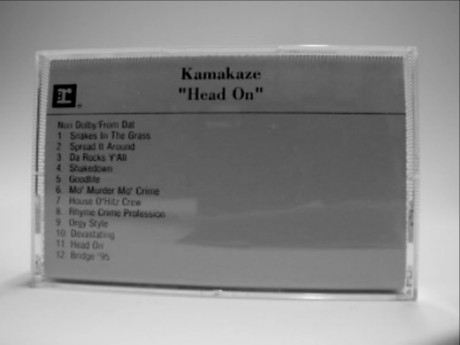 Tracklist :
1 Snakes In The Grass
2 Spread It Around
3 Da Rocks Y'All
4 Shakedown
5 Goodlife
6 Mo Murder Mo Crime
7 House O' Hitz Crew feat. Hostyle & Black Poet
8 Rhyme Crime Profession
9 Orgy Style
10 Devastating
11 Head On
12 Bridge 95
DISPO EN TÉLÉCHARGEMENT GRATUIT ICI
Thanks Jee Van Cleef & TheTroyBlog.com
et skater4041 pour avoir partagé ses K7!
KL R.I.P
D'abord merci au poto Jee Van Cleef (FED11)
pour avoir partagé l'info via son FB et un BIG UP au site
TheTroyBlog.com qui nous abreuve régulièrement
de pépites inédites puisées dans les sous-sols des 90's!
La dernière en date est un rip de la K7 promo 4 titres
de Bas Blasta datant de 1994. Ces morceaux devaient
figurer sur son album The Mouth That Roared dont
le label RCA avait finalement annulé la sortie (malgré
de nombreuses pubs dans The Source). C'est évidement
à télécharger d'urgence pour passer un bon dimanche!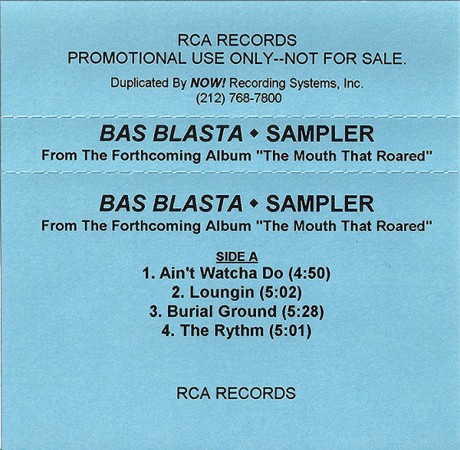 DISPO EN TÉLÉCHARGEMENT GRATUIT ICI
Ci-dessous le clip du titre Ain't Watcha Do qui figure sur la tape
ainsi que celui de Dangerous qui était sorti en maxi vinyl à l'époque :
Avis aux collectionneurs du format K7 (qui revient en force depuis 2 ans)
le label Redefinition Records à décidé de sortir une édition K7 du EP
Never Done de Grap Luva sorti en 2011. Pour l'occasion le label
vient de mettre en ligne gratuitement un rip du EP complet
numérisé à partir d'un vieux lecteur Sony datant de 1986.
EP K7 disponible pour $10 sur le site de Redefinition Records.