Depuis plusieurs années le réalisateur Sacha Jenkins nous a habitué
à l'excellence en matière de documentaires (Fresh Dressed,
Burn Motherfucker, Burn! Wu-Tang Clan : Of Mics & Men, Word Is Bond
Bitchin': The Sound and Fury of Rick James).) Donc quand il décide de
s'attaquer à la vie de Biz Markie (RIP) avec son All Up In The Biz
on se dit qu'il va vraisemblablement nous montrer le documentaire
ultime sur le rappeur de Long Island…hâte de voir ça!!!
All Up In The Biz sera diffusé le 11/08 sur
la chaine américaine Showtime!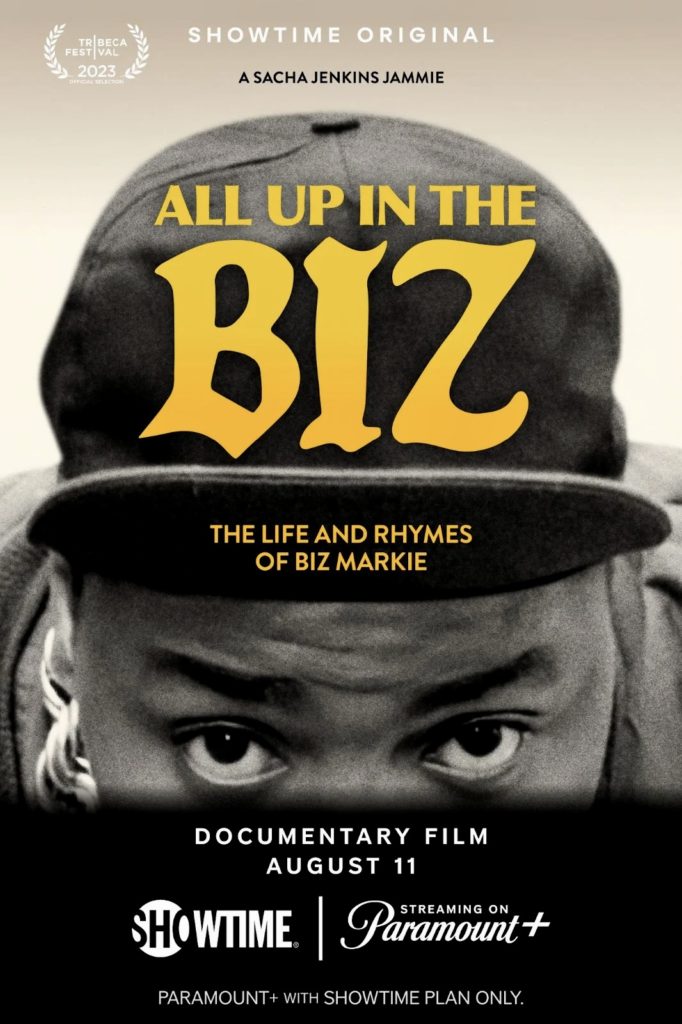 Petite info complémentaire, la marque de jouet Super 7 sortira
à la fin du mois de juillet une figurine à l'effigie de Biz Markie
qui sera disponible chez Gibert Joseph St Michel.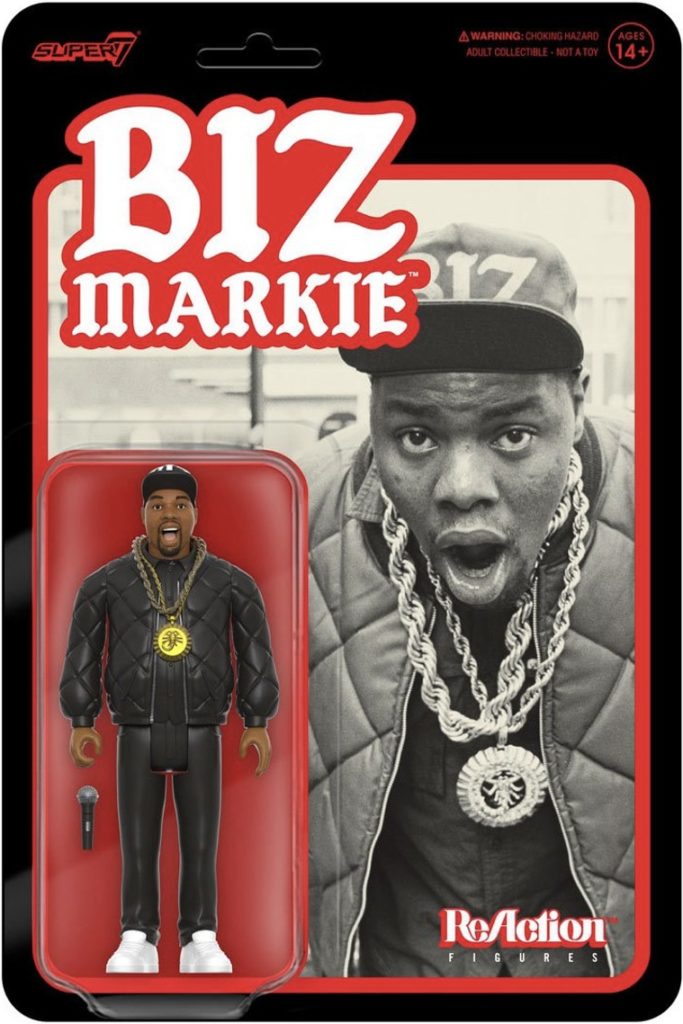 BIZ MARKIE R.I.P.
5ème épisode de la série Iconic Records.
Cette 1ère saison de 8 épisodes (présentée par Angie Martinez)
est consacré à l'album Life After Death 2ème opus
de Notorious B.I.G. (RIP) sorti le 25 mars 1997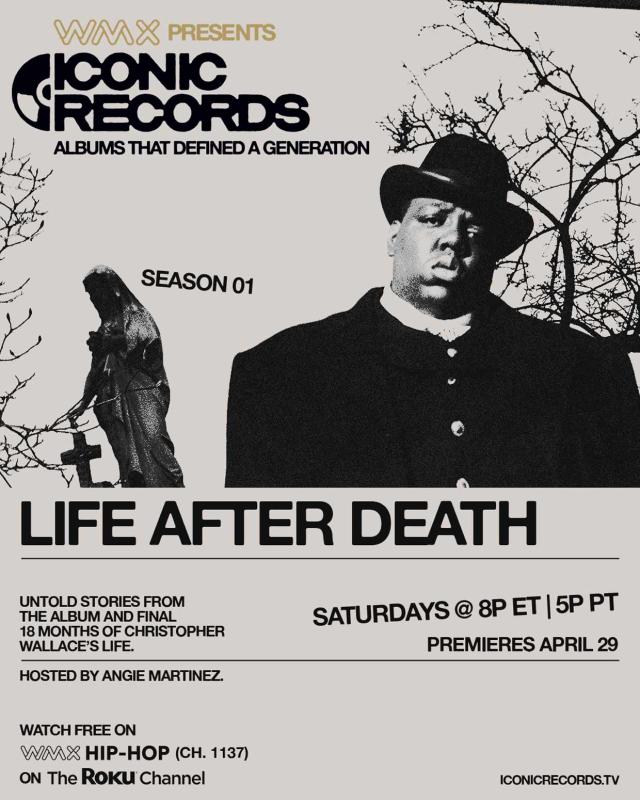 2ème épisode de la série Iconic Records.
Cette 1ère saison de 8 épisodes (présentée par Angie Martinez) 
est consacré à l'album Life After Death 2ème opus
de Notorious B.I.G. (RIP) sorti le 25 mars 1997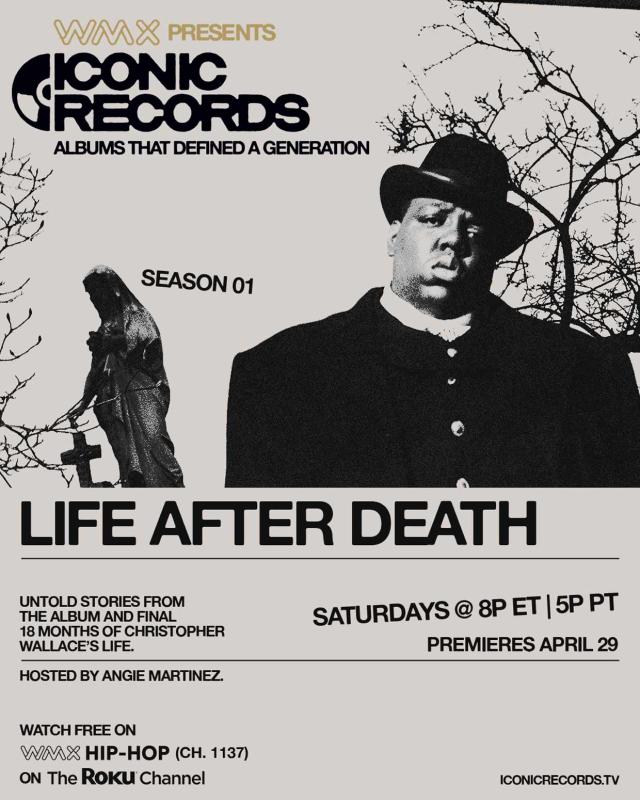 Avant la sortie imminente de son album Kiss The Ring chez Griselda
Rome Streetz vient de balancer un documentaire de 30mn
sur sa tournée européenne de cet été.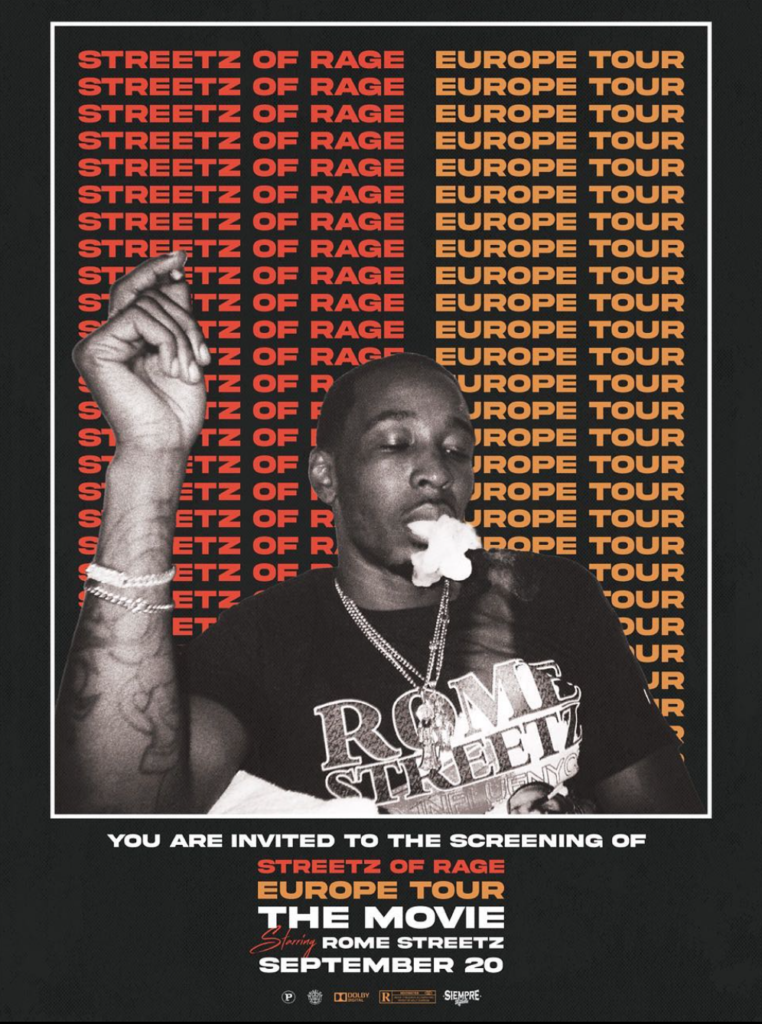 Documentaire de 15mn qui revient sur l'impact du fameux modèle
de chaussure Wallabee de la marque Clarks dans le Hip Hop
et spécialement à New York. Avec des interventions de Raekwon
Ghostface Killah, Styles P, Dave East, Futura etc…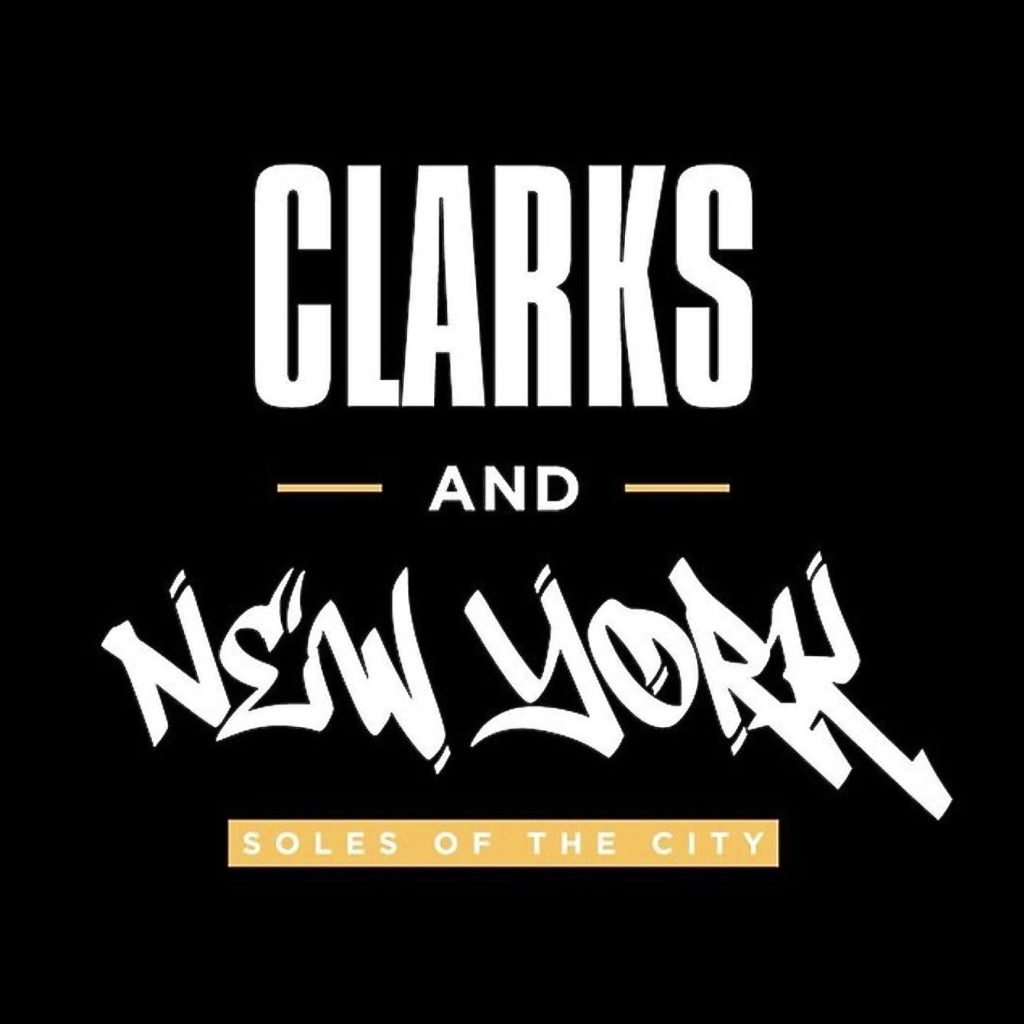 Supreme Team, le nouveau doc. signé Nas & Peter J Scalettar 
sera diffusé sur la chaine américaine Showtime le 10/07.
Composé de 3 épisodes, il reviendra sur l'histoire de la Supreme Team
fameuse bande de gangsters de Jamaica Queens et plus précisément de
ses 2 leaders Kenneth « Supreme » McGriff & Gerald « Prince » Miller.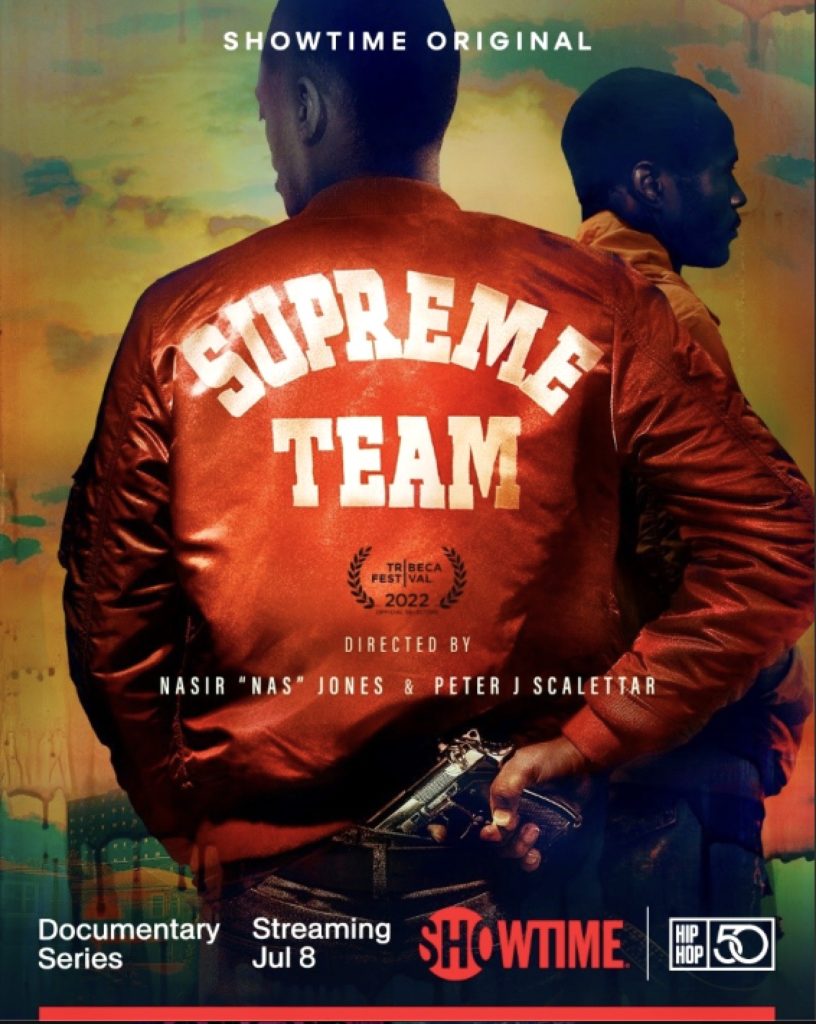 Avant internet et les plateformes de streaming, les K7 ont été
l'un des vecteurs les plus importants dans la transmission et le partage
de la musique et plus particulièrement pour le Rap sous la forme
des fameuses Mixtapes! Le documentaire Mixtape : The Movie
revient sur ce phénomène qui a permis à de nombreux artistes
& DJs du Rap Game de devenir des stars!

La playlist du documentaire est dispo en streaming sur Spotify.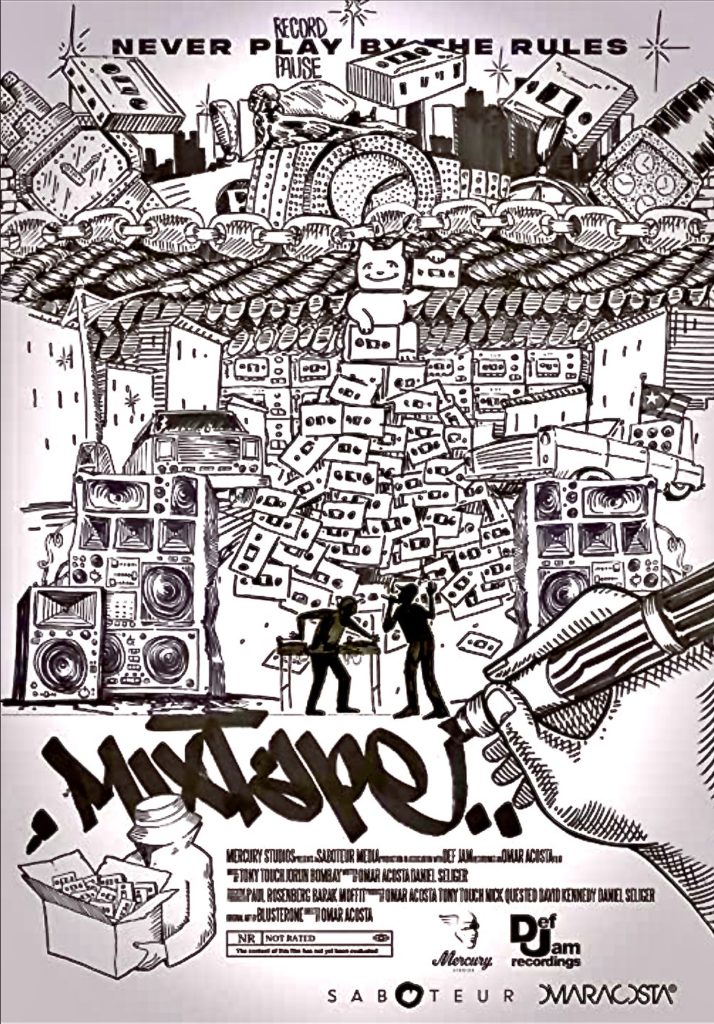 La chaine Showtime diffusera le 20/04 une documentaire
sur le groupe Cypress Hill intitulé Insane In The Brain
dont voici le 1er trailer.
Le 28/01 pour fêter les 40ans de carrière de Janet Jackson
la chaîne Lifetime diffusera un documentaire en 2 parties
de 2 heures qui reviendra sur la vie de celle qui a réussi à se faire
un prénom et sortir de l'ombre de son illustre frère!
Composé d'images d'archives privées et inédites, ce documentaire
dont la conception a duré 3 ans devrait dresser un portrait intimiste
de la star aux 5 Grammy Awards qui a vendu plus de 160 millions
d'albums dans le monde!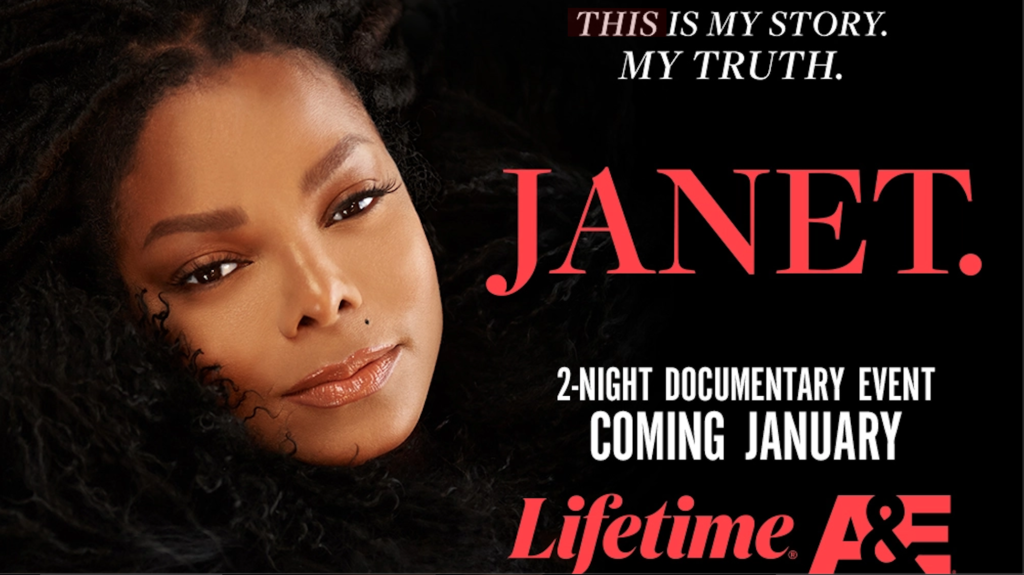 La chaîne américaine Showtime diffusera demain un documentaire
réalisé par Nas intitulé You're Watching Video Music Box
consacré à l'émission mythique de Ralph McDaniels
Video Music Box diffusée sur la chaine WNYC-TV à partir de 1984.
Ce documentaire met en lumière 40 ans d'archives vidéos
qui ont sont de véritables témoignages de l'histoire du Hip Hop.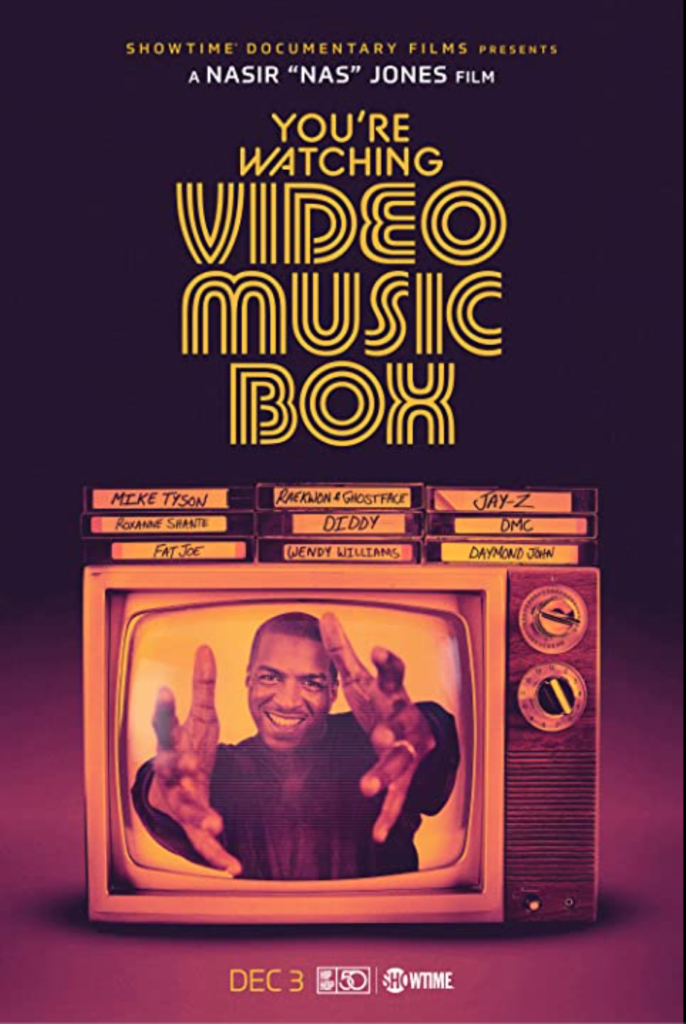 La chaîne HBO Max diffusera jeudi 25/11 un documentaire
intitulé DMX : Don't Try To Understand dans lequel la caméra du
réalisateur Christopher Frierson a suivi DMX pendant plus d'un an
de sa sortie de prison en 2019 à la tentative du rappeur de Yonkers
de reprendre sa vie et sa carrière en main.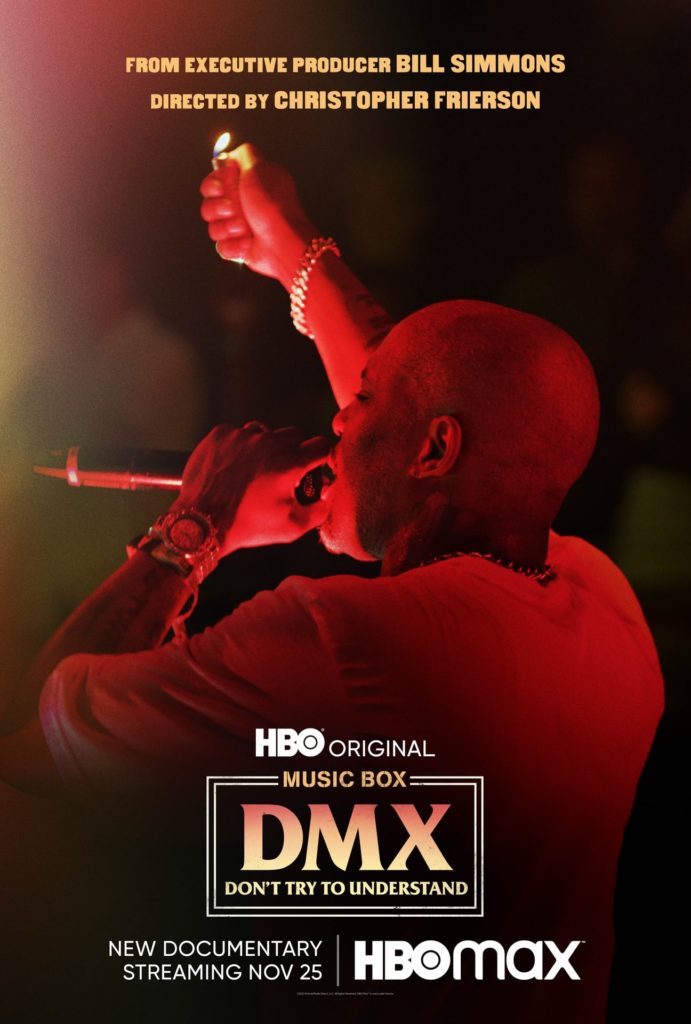 DMX R.I.P.
Nouveau trailer du documentaire consacré au grand Rick James
qui sera diffusé au mois de septembre sur Showtime.
Malgré son génie, j'ai toujours trouvé qu'il avait été injustement
sous-estimé et ce documentaire devrait enfin lui donner
la place qu'il mérite.
Vu sur le site FUNKU.FR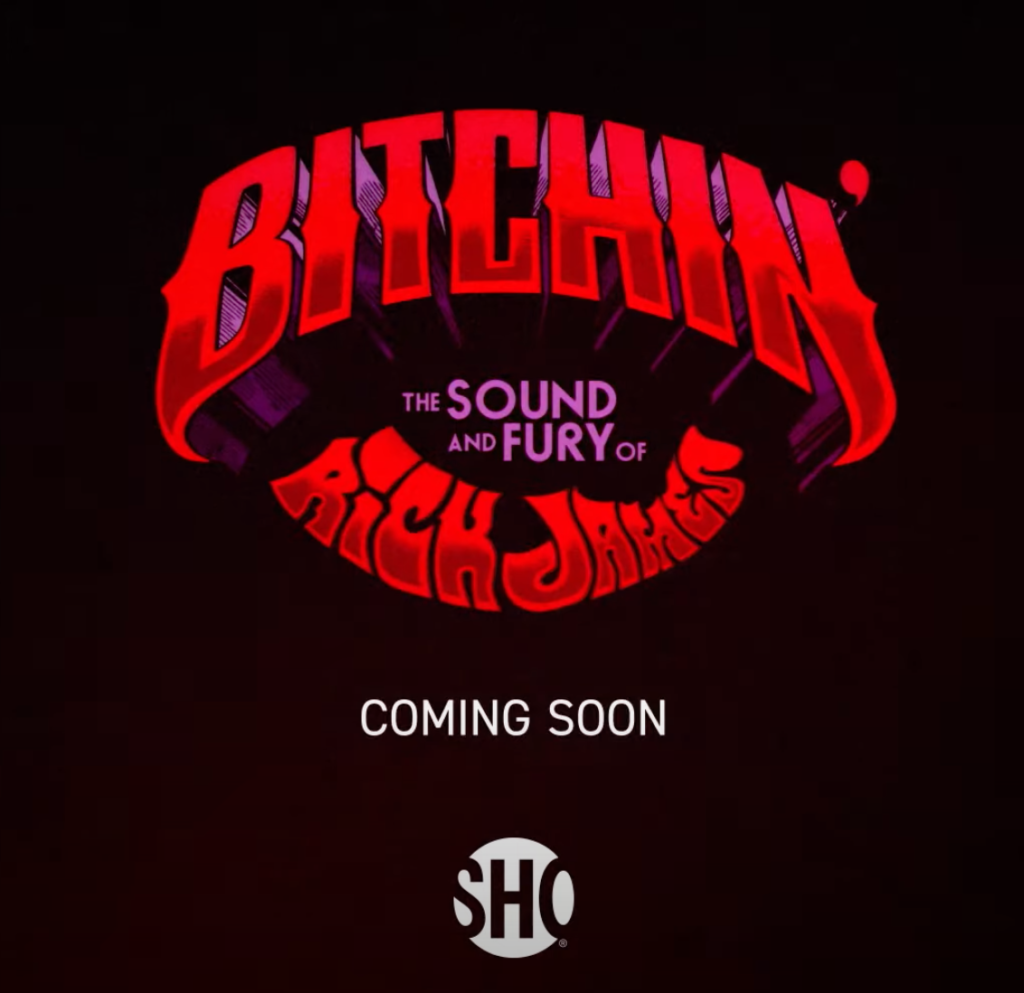 RICK JAMES R.I.P.
Titre extrait de la B.O. de Watch The Sound la nouvelle série
documentaire diffusée sur AppleTV+ dans laquelle le producteur
Mark Ronson décrypte les musique actuelles et essaye de comprendre
comment la technologie a changé la façon de faire de la musique
et influencé les artistes dans leur processus créatif.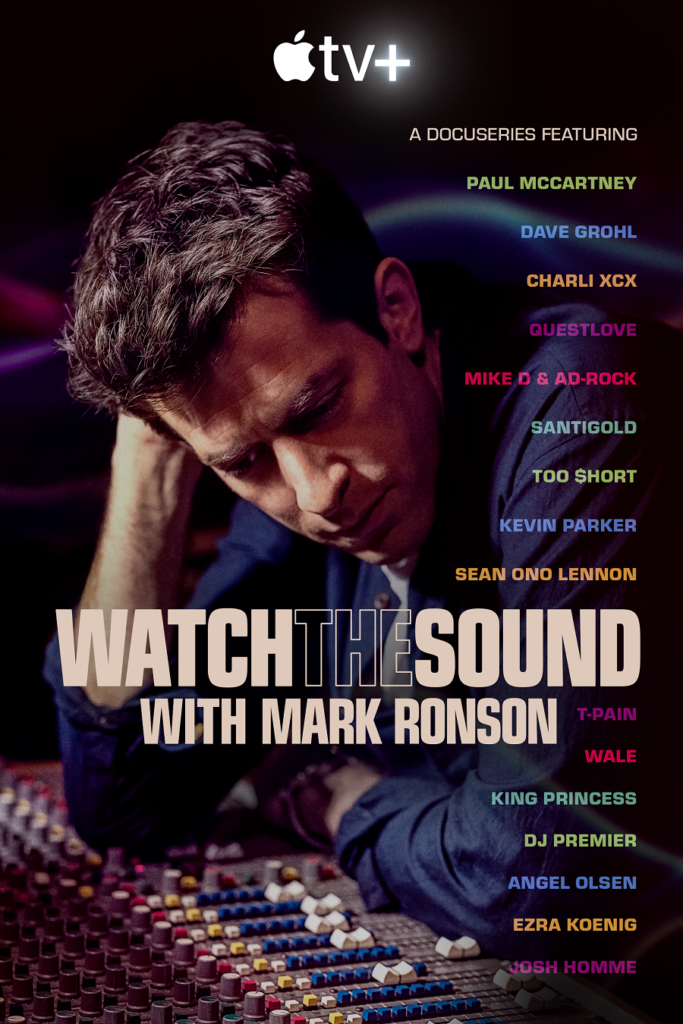 Étant un gros fan de Rick James, l'annonce de l'arrivée imminente
sur la chaîne Showtime d'un documentaire intitulé
Bitchin' The Sound & Fury Of Rick James m'a immédiatement
mis l'eau à la bouche! Réalisé par Sacha Jenkins (qui était déjà derrière
les excellents documentaires Fresh Dressed, Burn Motherfucker, Burn!
& Wu-Tang Clan: Of Mics And Men) ce nouveau doc devrait mettre
en lumière la vie incroyable de ce génie du Funk disparu en 2004.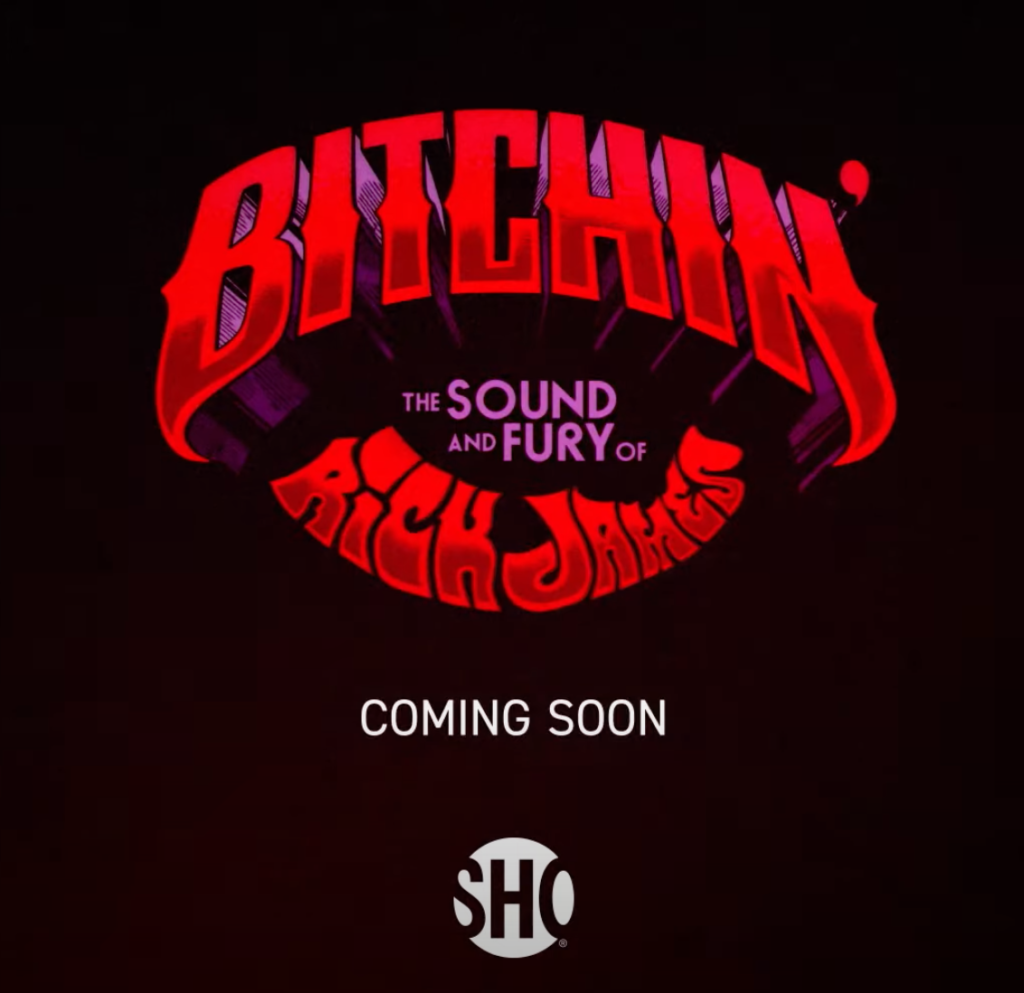 Ci-dessous le trailer du doc qui n'a pas encore de date de diffusion :
Voici la bande-annonce d'un nouveau documentaire intitulé
All The Streets Are Silent qui revient sur l'émergence de la culture
« skateboard » à la fin des années 80 et au début des années 90
dans les rues de Manhattan et de sa collusion avec la culture Hip Hop.
Avec des apparitions de Rosario Dawson, Harold Hunter,
Bobbito Garcia, Kool Keith, Stretch Armstrong,
DJ Clark Kent, Kid Capri, Fab 5 Freddy
A noter que le score est réalisé par Large Professor!