RESPECT le biopic consacré à Aretha Franklin avec Jennifer Hudson
dans le rôle de la Queen Of Soul sortira en décembre 2020.
En attendant de le voir dans nos salles obscures…voici le teaser!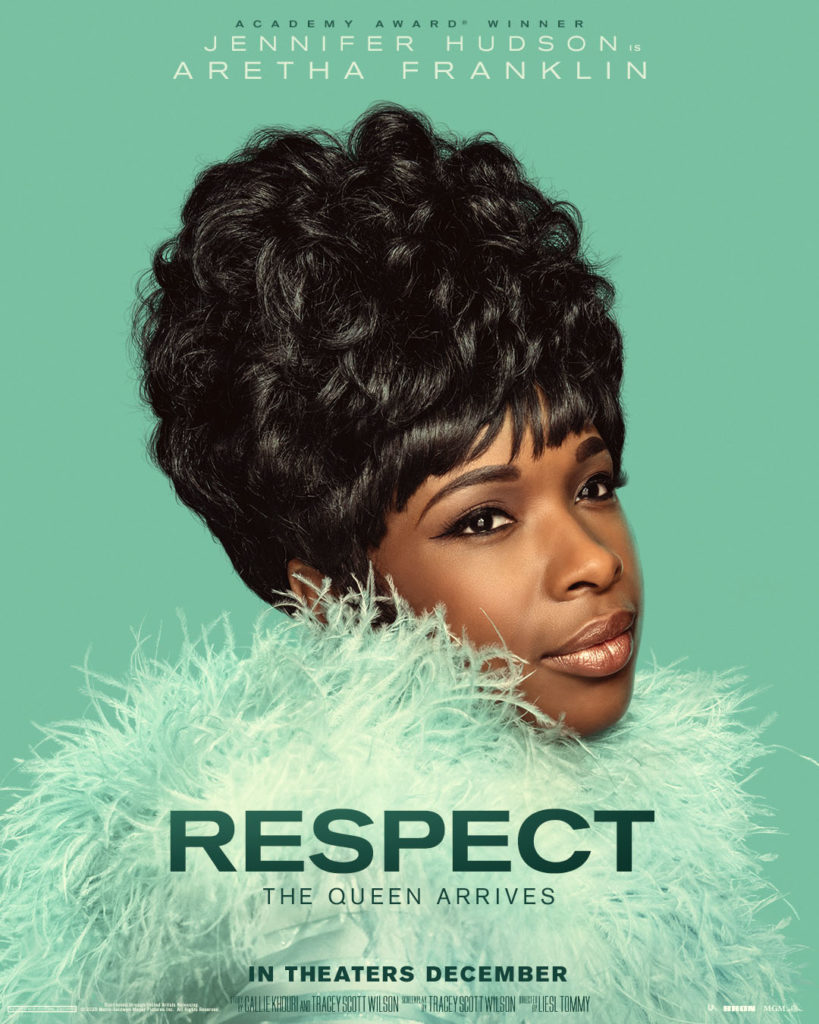 En bonus, la performance de Jennifer Hudson pour les BET awards
ou elle interprète le Young, Gifted & Black de Aretha Franklin.
1er extrait de Lord Finesse Presents: Motown State Of Mind
dans lequel Lord Finesse va mettre à profit tout son savoir-faire
derrière ses machines pour remixer et réinterpréter plusieurs
classiques du catalogue de la Motown.
Ce projet sortira sous la forme d'un coffret comprenant 7 X 45t
Dispo en précommande sur FatBeats.com.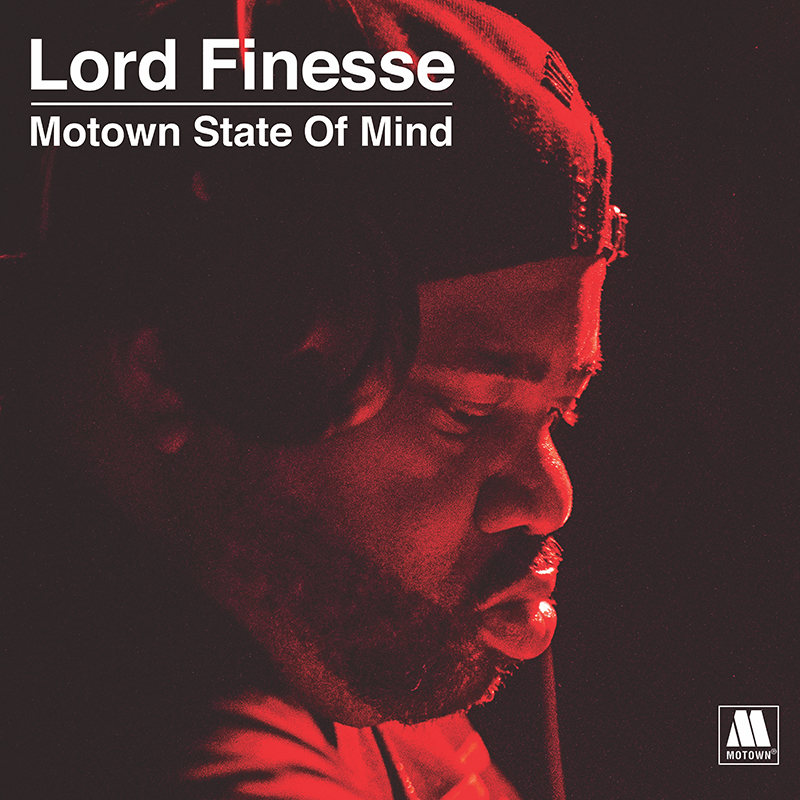 Get Busy de retour en format Podcast, pour inaugurer ce nouveau format d'émission nous revenons sur la réedition de L'album 1999 de Prince, originellement sorti en 1982.
Sear et Real Muzul, et leurs deux invités : Belkacem Meziane et Steph Freshnews, discutent du contexte de la sortie de cet album phare, le tournant qu'il opère dans la carriere de Prince, les inédits de la réedition… et pleins d'autres sujets encore.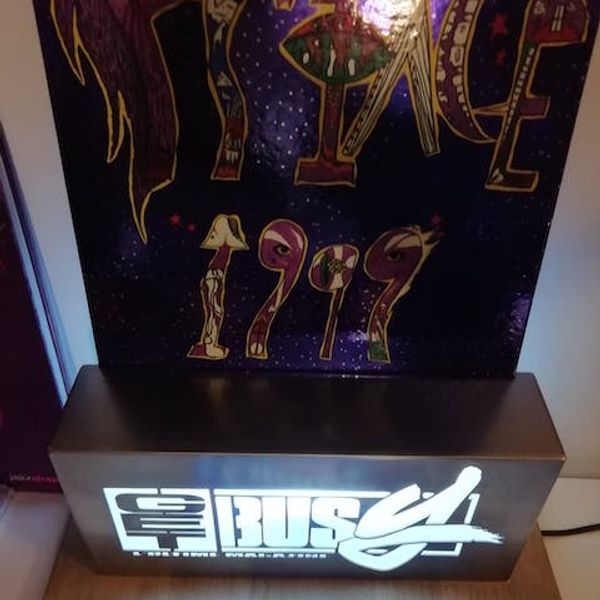 Le poto DJ Suspect vient de commencer une nouvelle émission radio
intitulée DONUT PANIC diffusée tous les 1er vendredi du mois
de 20H30 à 21h30 sur Radio Krimi.
Au programme une sélection de 45t soul, funk, rap!
SUPPORT!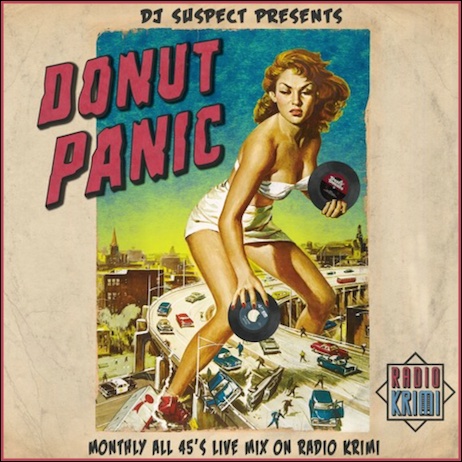 Toujours une grosse dose de nouveautés en vinyl, CD, K7 & imports
dans le rayon du poto Dodo au Gibert Joseph St Michel!
Pour être au courant des arrivages en « temps réel » je vous
recommande de vous abonner au compte Instagram de Dorian!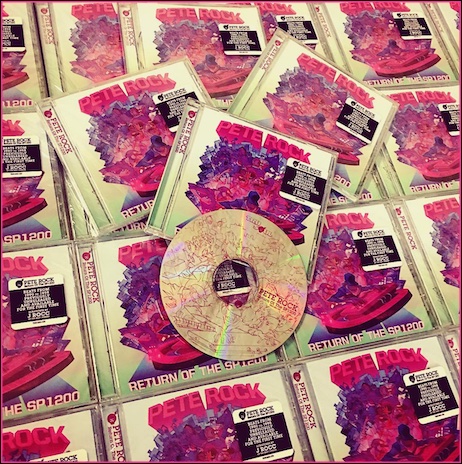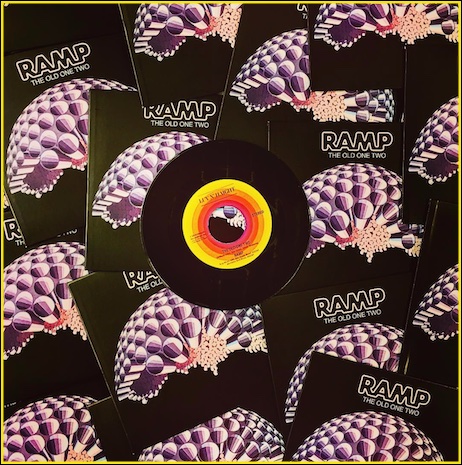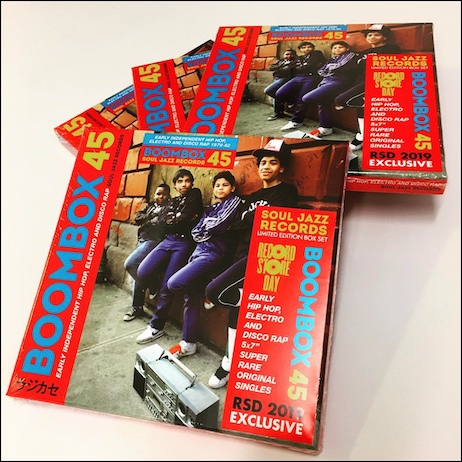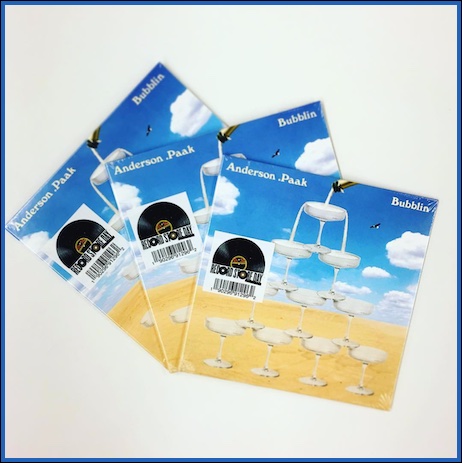 Toujours une grosse dose de nouveautés en vinyl, CD, K7 & imports
dans le rayon du poto Dodo au Gibert Joseph St Michel!
Pour être au courant des arrivages en « temps réel » je vous
recommande de vous abonner au compte Instagram de Dorian!
PS : le Pete Rock & le Czarface seront dispo le 13/04
pour le Disquaire Day

Quand la fanfare de Brooklyn Breakdown Brass
décide de rendre hommage à Dr Dre avec une reprise de son titre
Next Episode dans une version bien cuivrée!!!
Le 45T vinyl est dispo pour $9,99 sur leur Bandcamp.
Quand les potos DJ Asko & Uncle T décident d'unir leur force
pour nous faire faire un voyage musical dans les années 80s 
tu appuies sur PLAY et tu te laisse transporter!
SUPPORT!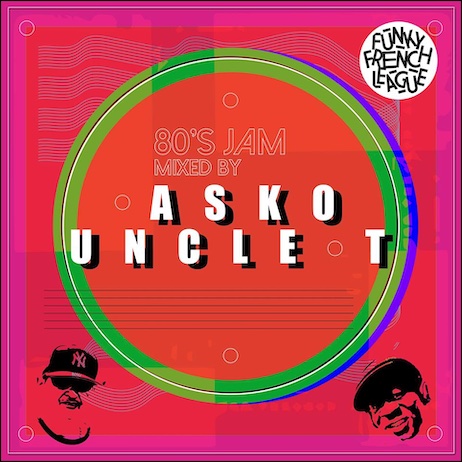 TRACKLIST :
 Glenn Jones « it's only just begun (the romance is not over) » jive 1987
Juicy « sugar free » private rds 1985
Tease « firestarter » epic 1986
Michael Cooper « dinner for two » warner bros 1987
Phyllis Hyman  » ain't you had enough love » philadelphia international rds 1986
Mtume « Juicy fruit » epic 1983
Howard Hewett « stay » Elektra 1986
The Controllers « stay » MCA 1986
Kleeer « intimate connection » Atlantic 1984
Loose Ends « slow down » Virgin 1986
52nd Street « tell me » 10 rds 1985
Cashflow « mine all mine » pilgrim 1986
Lillo Thomas « you're a good girl » Capitol 1983
Atlantic Starr « silver shadow » A&M 1985
Mac band « roses are red » MCA 1988
Oran Juice Jones « the rain » Def Jam 1986
Projection « turn your love (right around) » Elite 1986
Sahara « love so fine » Elite 1985
S.O.S Band « the finest » Tabu 1986
Janice Bulluck « do you really love me » Wilbe Recording Corporation 1987
Vesta Williams 'once bitten twice shy » A&M 1986
Sherrick « just call » Warner 1987
Thelma Houston « you used to hold me so tight » MCA 1984
Curtis Hairston  » I want you (all tonight) » Pretty Pearl records 1983
Gwen Guthrie « outside in the rain » Polydor 1986
Les deux fondateurs du label de Chicago Numero Group -Ken Shipley et Rob Sevier- spécialistes des rééditions des musiques noires les plus fameuses du marché reviennent à Paris pour une soirée exceptionnelle cet automne.
Dès 16h le samedi 20 octobre il sera possible de retrouver et d'acheter les meilleurs disques du label dans un pop-up store unique. Coffrets deluxe, 45 tours rares, versions vinyles et CD de leurs compilations les plus convoitées seront disponibles. Le label est aussi plus récemment devenu une référence dans d'autres registres musicaux et ils seront bien sûr représentés. Rob Sevier et Ken Shipley seront là pour vous faire bouger sur le meilleur de la soul et de la funk qu'ils ont héroïquement déterré ou sauver de l'oubli. Le DJ/producteur Venom du collectif Golden Years of Hip hop/Ninjustice ouvrira la soirée avec un set mettant en avant les pépites soul-funk samplées dans les classiques du rap et du RnB contemporain. Trinidad, un des fondateurs du Toulouse Soul Club poursuivra la soirée avec un set pointu et dansant. Rob Sevier en profitera pour nous faire découvrir sur le dancefloor les prochaines perles du label. Des invités surprises seront aussi présents afin de faire de cet évènement la soirée Soul/Funk de l'année.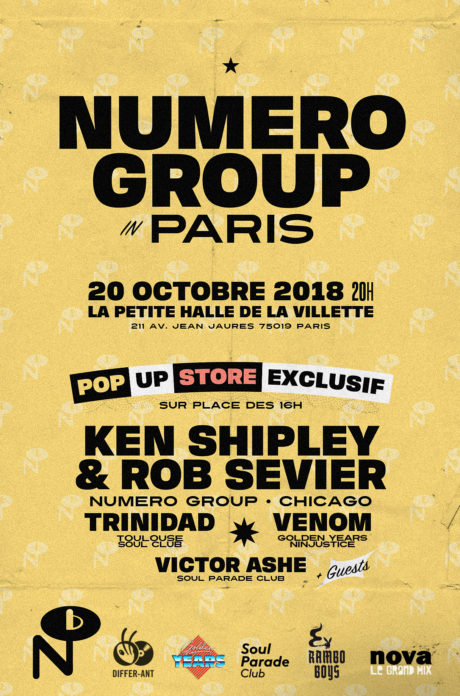 Annoncé depuis pas mal de temps, le documentaire QUINCY
consacré à Quincy Jones sera diffusé sur le chaîne Netflix
à partir du 21 septembre. Inutile de vous préciser qu'il ne faudra
pas passer à côté de ce doc qui devrait nous permettre de connaitre
un peu mieux l'immense carrière de ce grand monsieur!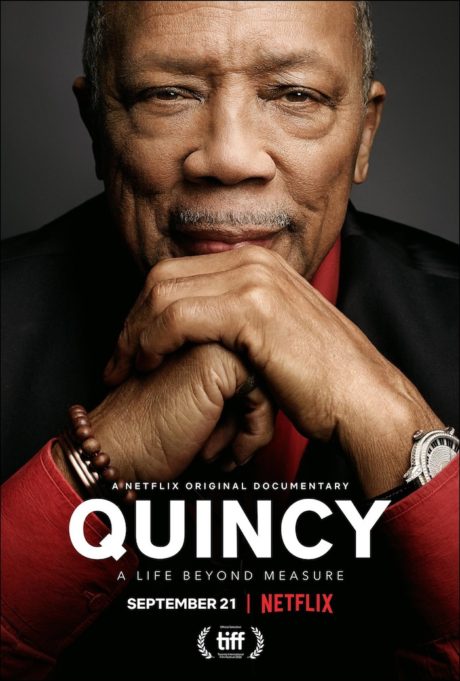 Si vous aviez besoin d'une bande-son pour vos vacances,
les gars de la Funky French League (Young Pulse & Uncle T)
vous propose un Summer Mix dans lequel on retrouve du
SOS Band, Platinum Hook, Switch, A Taste Of Honey, 
Rufus, Sylvester, Angela Bofill, Brainstorm etc…
A écouter sans modération à la plage ou au bord de la piscine
avec une boisson fraîche à la main et le casque vissé sur les oreilles!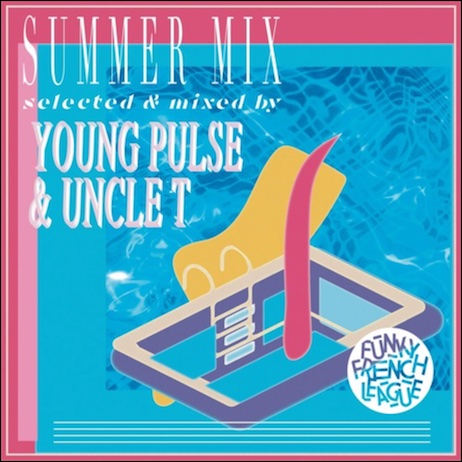 Tracklisting
1. Con Funk Shun « Curtain call » (Mercury / 1980)
2. Marcos Valle « Estrelar » (Som Livre / 1983)
3. Bee Gees « Boogie child » (RSO / 1976)
4. ADC Band « Roll with the punches » (Cottillion / 1982)
5. Alfonzo Surrett « Only a winner » (MCA / 1980)
6. The S.O.S Band « It's a long way to the top » (Tabu / 1981)
7. Elegance « Vacances j'oublie tout (Instrumental) » (Barclay / 1982)
8. Sheila & B Devotion « Your love is good » (Carrere / 1980)
9. Angela Bofill « Crazy for him » (Arista / 1983)
10. Change « Miracles » (Atlantic / 1981)
11. Ago « Good time » (FTM / 1982)
12. Contrast « Love fantasy » (DAS Records / 1984)
13. Moses Tyson jr « Stomp »
14. Mystic Merlin « Sixty thrills a minute » (Capitol /1981)
15. Platinum Hook « Standing on the verge » (Motown / 1978)
16. Brainstorm « Don't let me catch you with your groove down » (Tabu / 1979)
17. TTF (Today, Tomorrow, Forever) « It's a groove (keep on dancin') » (RSO / 1979)
18. Switch « We like to party…Come on » (Motown / 1979)
19. Clyde Alexander & Sanction « Got to get your love » (Heavenly Star / 1980)
20. Liquid Gold « Substitute » (Polo / 1980)
21. A Taste Of Honey « Ain't nothin' but a party » (Capitol / 1980)
22. Rufus « Dance with me » (ABC reds / 1975)
23. Taka Boom « Night dancing » (Ariola / 1979)
24. Shalamar « Girl » (Solar / 1979)
25. Kwick « Serious business » (EMI / 1980)
26. Michael Jackson « Working day and night » (Epic / 1979)
27. Lonnie Smith « Do it » (TK disco / 1979)
28. Sylvester « Grateful » (Fantasy / 1978)
29. Michael Henderson « In the summertime » (Buddah / 1979)
Très bonne nouvelle pour les amateurs de soul et de samples!
20 ans après la sortie du 1er volume, Uncle O sortira le 31/08
un 4ème épisode de sa série culte Shaolin Soul.
Shaolin Soul 4 sera dispo en Vinyl, CD & Digital
chez tous les bons disquaires de France.
A noter qu'un maxi 45-tours exclusif aux magasins FNAC
est proposé depuis le 15/06 avec en face A la version intégrale
du Float On de The Floaters  et en face B
le I've Got My Music de Marvin Gaye.
(source FunkU.fr)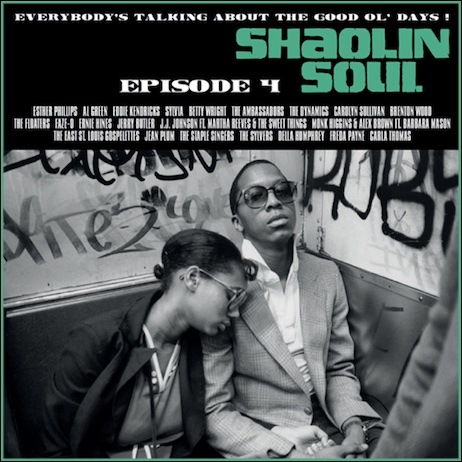 Tracklist :
 01 Esther Phillips – That's All Right With Me
02 Al Green – I Wish You Were Here
03 Eddie Kendricks – Intimate Friends
04 Sylvia – Sweet StuffShaolin Soul 4
05 Betty Wright – Girls Can't Do What The Guys Do
06 The Ambassadors – Ain't Got The Love Of One Girl (On My Mind)
07 The Dynamics – Get Myself High
08 Carolyn Sullivan – Dead !
09 Brenton Wood – Trouble
10 The Floaters – Float On
11 Faze-O – Riding High
12 Ernie Hines – Our Generation
13 Jerry Butler – I'm Your Mechanical Man
14 J.J. Johnson – Keep On Movin' (Vocals by Martha Reeves & The Sweet Things)
15 Monk Higgins & Alex Brown – A Good Man Is Gone (Vocals by Barbara Mason)
16 The East St. Louis Gospelettes – Have Mercy On Me
17 Jean Plum – Here I Go Again
18 The Staple Singers – Let's Do It Again
19 The Sylvers – Only One Can Win
20 Della Humphrey – Don't Make The Good Girls Go Bad
21 Freda Payne – I Get High (On Your Memory)
22 Carla Thomas – What The World Needs Now
En bonus un mix réalisé il y a quelques semaines par Uncle O
pour Hotel Radio Paris. (Thanks 2 Solo on this one!)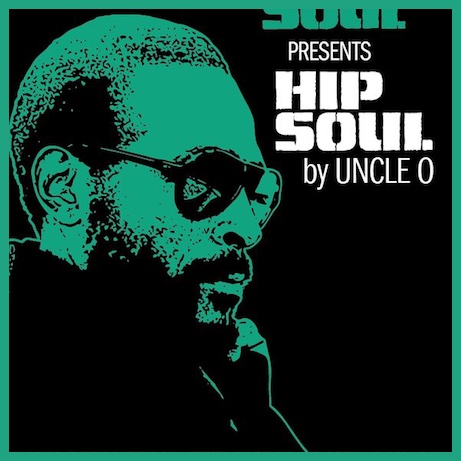 Quand le poto DJ Suspect décide de plonger ses mains
dans le catalogue du label Rocafort Records pour en extraire
60mn de soul/funk endiablé, ça donne cette mixtape
qui devrait faire kiffer tous les amateurs du genre!
Dispo en K7 limitée à 50 exemplaires sur Bandcamp.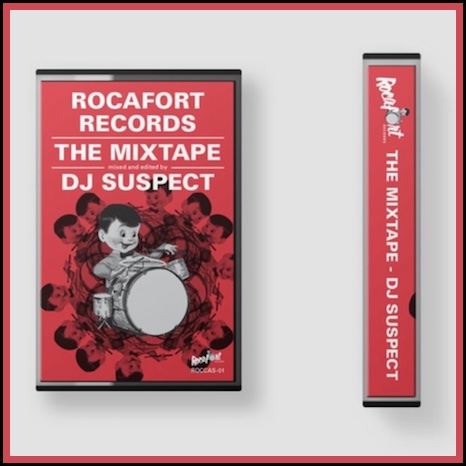 Le 01/12/17 sortira une édition « Deluxe » de l'album culte
Perfect Angel de Minnie Riperton sorti en 1974.
Cette édition comprendra 2 CDs complétée de 11 titres inédits.
Le 2ème CD intitulé A More Perfect Angel, proposera des versions
extended et alternatives de chaque titres de l'album dont un duo
inédit avec Stevie Wonder intitulé Take a Little Trip
ainsi qu'une version alternative du fameux Lovin' You.
En attendent l'arrivée de cette édition Deluxe voici en écoute
la version alternative de Lovin'You et le duo avec Stevie Wonder
Take A Little Trip…ENJOY!
En cette veille de jour férié, c'est pour nous un honneur que de recevoir en spécial guest DJ VADIM.
DJ Vаdim (BBE – Ninja Tune)
Est-ce bien nécessaire de présenter DJ VADIM !?
DJ/Producteur extrêmement prolifique, d'origine Russe qui ne cesse de repousser les frontières musicales.
Il a collaboré avec DJ Krush, Stevie Wonder, The Roots, Prince, Public Enemy, Dilated Peoples, Kraftwerk, Sly and the family stone, Fat Freddy's Drop, Super Furry Animals et Paul Weller entre autres…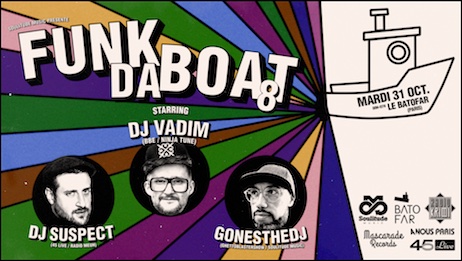 PLACES DISPO SUR DIGITICK.COM
 + D'INFOS SUR LE FACEBOOK EVENTS