Nouveau titre de Innocent? produit par Big Jazz qui a eu la bonne
idée de sampler du James Brown dont on fêtait aujourd'hui
le triste anniversaire de sa mort le 25/12/2006.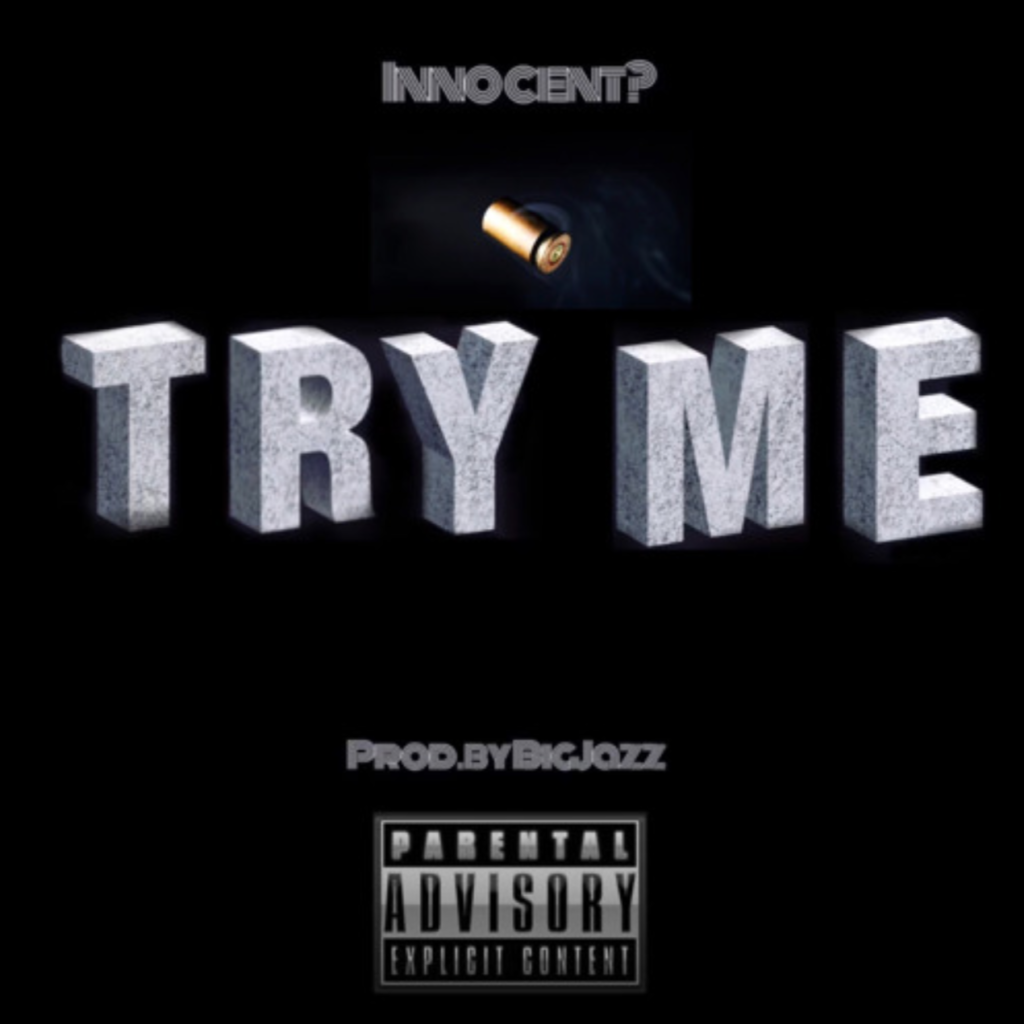 DjayTiger a eu la bonne idée de mélanger des A cappella de Biggie
sur du James Brown …une curiosité à écouter d'urgence!
Raekwon sur une grosse boucle de James Brown…What else!?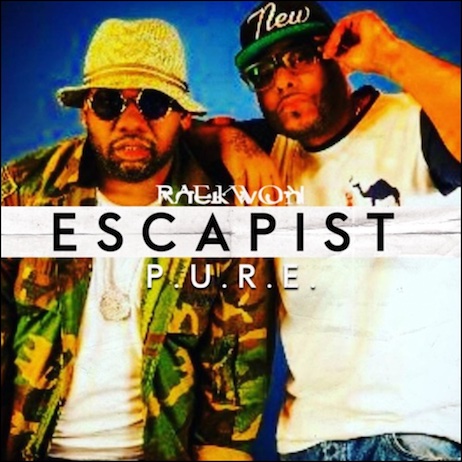 Mon traditionnel post du 25/12 pour commémorer la mort
du Soul Brother #1 Mr James Brown qui nous a quitté il y a 10 ans.
Comme chaque années j'essaye de vous trouver des images rares
ou inédites de live, apparitions TV etc…ENJOY!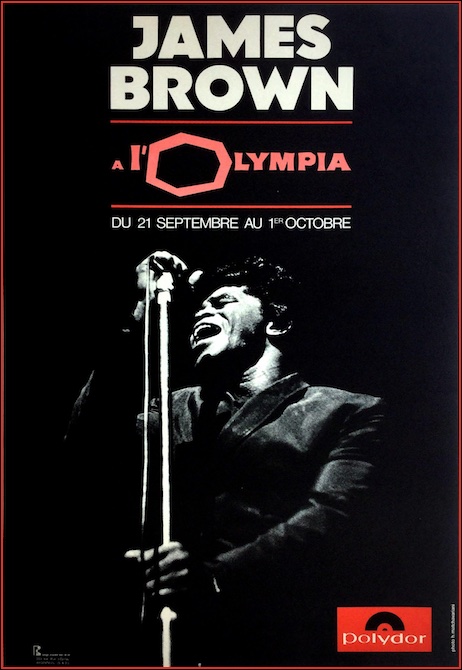 Andy Cooper (Ugly Duckling) revient sur le rôle essentiel
de la musique de James Brown dans l'histoire du Hip Hop
au travers d'une série de samples du Godfather (RiP).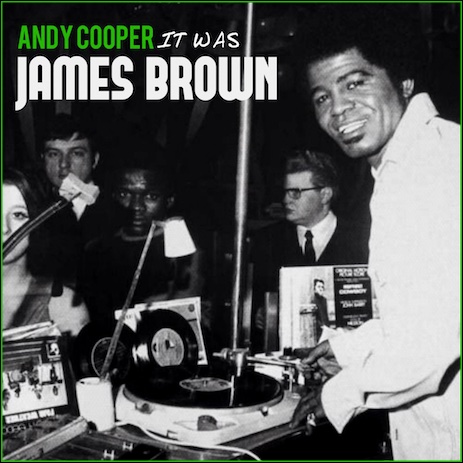 C'est une tradition sur mes Fresh News : tous les 25/12
je rend hommage au Godfather James Brown qui nous a quitté
il y a 9 ans maintenant au travers d'images rares ou inédites
trouvées sur Youtube…enjoy & make it funky!!!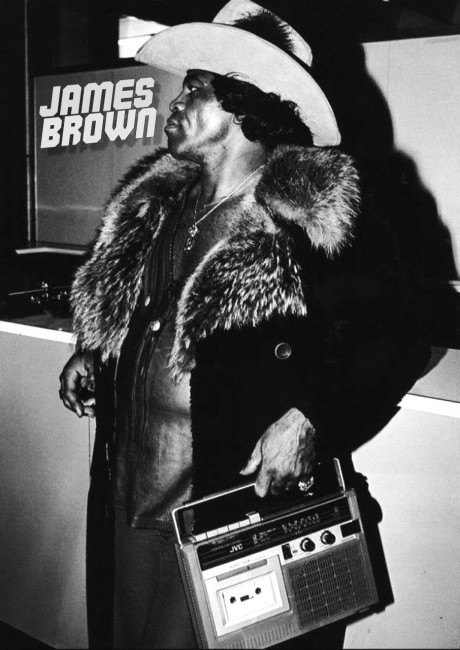 Cette année j'ai trouvé un live inédit enregistré au Brésil en 78!
+ Live @ The Apollo 1968

R.I.P.
L'excellent documentaire Mr Dynamite réalisé par Alex Gibney 
et produit par Mick Jagger consacré au Godfather Of Soul
 (récemment diffusé sur Arte) vient d'arriver en format DVD/Blu-ray
avec une grosse dose de suppléments :
-Une table ronde en compagnie de Questlove (batteur de The Roots), du bassiste Christian McBride, Alan Leeds, directeur de tournée de James Brown, et Harry Weinger, producteur du coffret Star Timeet d'autres rééditions consacré au Godfather.
-Des interviews étendues des membres originaux du James Brown Revue : Pee Wee Ellis, Fred Wesley, Bootsy Collins, Martha High, Maceo Parker,  Melvin Parker, Jab'o Starks, Clyde Stubblefield et "Cape Man" Danny Ray ainsi que des interviews de Chuck D, Alan Leeds, Christian McBride, Rev. Al Sharpton, Greg Tate et Questlove.
-Un medley explosif de "Cold Sweat/I Can't Stand Myself (When You Touch Me)/Papa's Got A Brand New Bag/The Payback" dans l'émission Soul Train enregistré en septembre 1974
-Une interview de James réalisée par Don Cornelius en mars 75′  accompagnée d'une rare performance avec B.B. King et Bobby "Blue" Bland de "Goin' Down Slow/Gambler's Blues/It's My Own Fault/I'm Sorry"
-Une vidéo de "It's A Man's Man's Man's World" réalisée par by Xavier Fauthoux, vainqueur du Saatchi & Saatchi James Brown Music Video Challenge
-Un livret de 12 pages incluant un essai de Mick Jagger et de rares photos de James Brown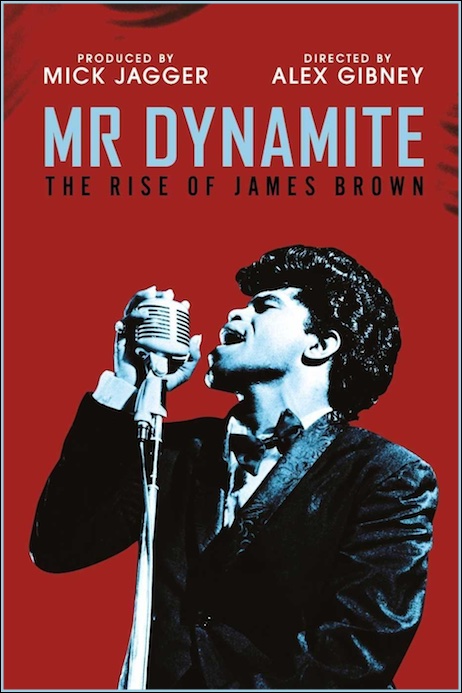 A défaut d'avoir vu le film Get On Up qui ne me branchait pas
plus que ça, je pense que que le documentaire Mr Dynamite
réalisé par Alex Gibney qui sera diffusé le 27/10 sur HBO
risque d'être beaucoup plus intéressant!
(en espérant voir ça tourner en téléchargement rapidement!!!)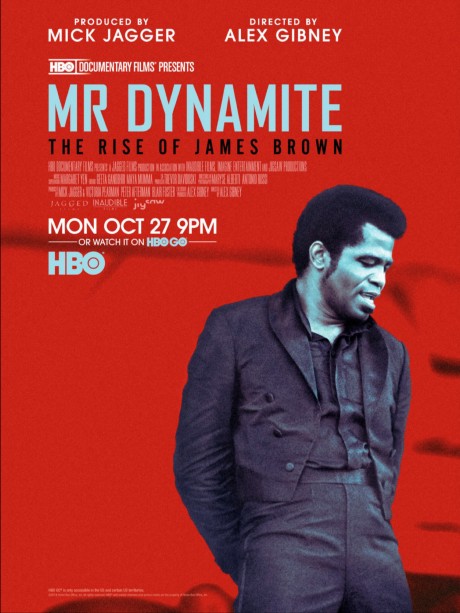 Thanks VV pour l'info
Un petit mix spécial James Brown signé DJ Scratch…moi je dis OUI!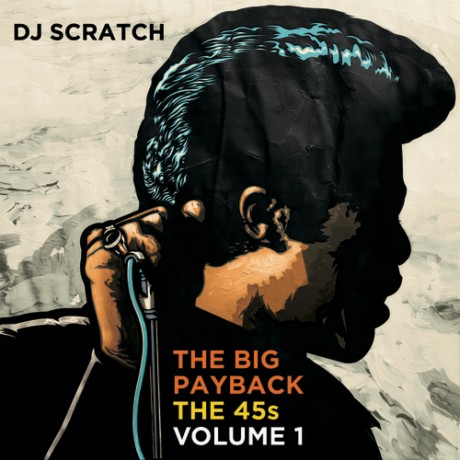 Pour tous les kiffeurs de James Brown téléchargez d'urgence
ce mix réalisé il y a quelques jours sur Soundwaves Radio par
DJ Rhettmatic (Beat Junkies) sur le principe du sampleur/samplé
entièrement consacré au Godfather Of Soul (R.I.P).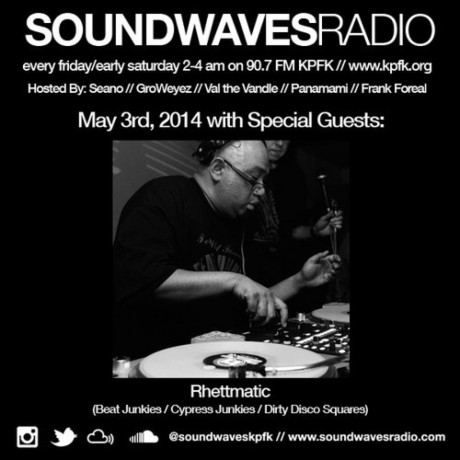 Tracklist :
1. James Brown Intro
2. (It's Not The Express) It's The J.B.'s Monourail – The J.B.'s
3. Real Mutha For Ya – Dj Cash Money & Marvelous
4. Papa Take No Mess – James Brown
5. Vapors – Biz Markie
6. Givin' Up Food For Funk Pt. 1 – The J.B.'s
7. Funky Drummer – James Brown
8. Blind Man Can See It – James Brown
9. They Want EFX – Das EFX
10. Hot Pants – James Brown
11. Rockin' Funky Watergate – Fred Wesley & The New J.B.'s
12. Pay Ya Dues – Low Profile
13. Talkin Loud & Sayin Nothin – James Brown
14. More Peas – The J.B.'s
15. Soul Clap – Showbiz & AG
16. Phunky Feel One (Inst) – Cypress Hill
17. Hot Pants Road – The J.B.'s
18. Fight The Power – Public Enemy
19. Get Up On The Good Foot – James Brown
20. Raw – Big Daddy Kane
21. Hot Pants (I'm Coming, I'm Coming) – Bobby Byrd
7 ans que le Godfather nous a quitté et comme chaque année
depuis la création de mon blog, je lui rend hommage en vous proposant
des images rares ou inédites trouvées sur Youtube. Cette année
dans ma selection un live complet enregistré en Italie en 1971…ENJOY!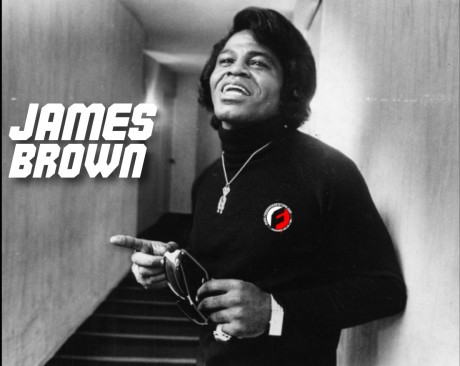 JAMES BROWN R.I.P
Comme chaque 25 décembre depuis l'ouverture de mon blog je voulais
saluer la mémoire de James Brown a.k.a The Godfather Of Soul
qui nous a quitté il y a 6 ans. Je vous ai sélectionné des images que
je n'avais jamais vu. Pour vous en situer rapidement la provenance
James Brown a animé de 1976 à 1978 un show TV à Atlanta
intitulée Future Shock. Clairement pompé sur Soul Train,
il n'a été diffusée que 2 ans. Vous trouverez ci-dessous plusieurs vidéos
issues de ce show dont James Brown était le Maitre de Cérémonie!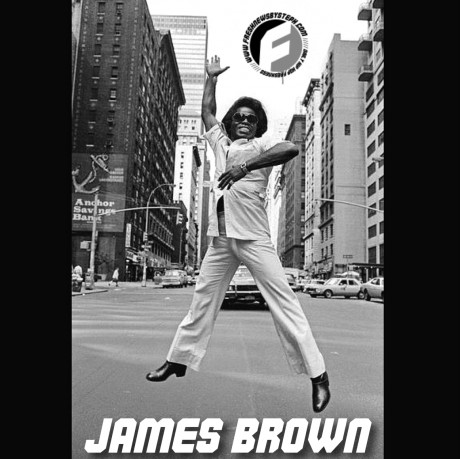 FUTURE SHOCK  VIDEOS :
JAMES BROWN R.I.P
En tant que « fan » de James Brown j'ai toujours eu le plus grand respect
pour son tromboniste Fred Wesley. Moins connu et moins exposé que
Maceo Parker il a pourtant grandement contribué au « son » de James
puisqu'il a composé pas mal de ses tubes comme le fameux
« Pass The Peas » ou encore « Soul Power ».
L'excellent label de rééditions Hip-O Select vient de sortir un album
inédit enregistré en 1970 avec au total 13 titres dont 6 inédits.
Le CD est dispo chez Hip-O Select et sûrement bientôt en import
dans les bacs de Gibert-Joseph Paris.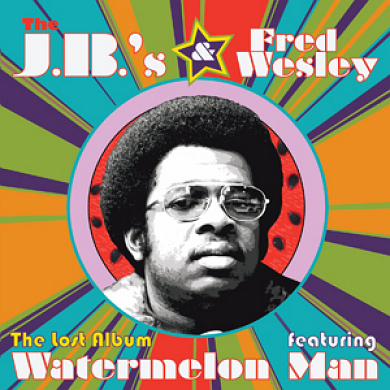 tracklist :
1. Watermelon Man
2. Sweet Loneliness
3. Secret Love
4. Seulb
5. You've Got A Friend
6. Transmograpification
7. Use Me
8. Get On The Good Foot
9. Everybody Plays The Fool
10. Alone Again (Naturally) (Bonus Track)
11. Back Stabbers (Bonus Track)
12. J.B. Shout (Bonus Track)
13. Funky & Some (Bonus Track)
VU SUR FUNKU.FR
Le label de rééditions Hip-OSelect vient de sortir le 9ème volume
des singles de James Brown couvrant la période 1973-1975.
Les précédents volumes n'étaient disponible qu'en import
mais cette fois-ci Universal France a décidé de sortir ce volume 9
dans nos bacs à un prix plus raisonnable (env 18€).
Pour tous les fans du Godfather c'est ACHAT OBLIGATOIRE!!!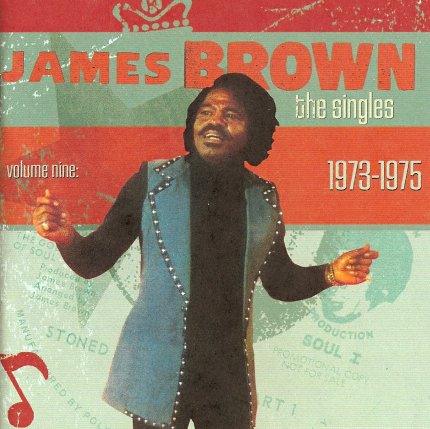 Disc 1
1. Let It Be Me (James Brown & Lyn Collins)
2. It's All Right (James Brown & Lyn Collins)
3. You Can't Beat Two People In Love (Part 1) (Lyn Collins)
4. You Can't Beat Two People In Love (Part 2) (Lyn Collins)
5. I Got A Good Thing (And I Ain't Gonna Let It Go) – Part 1
6. I Got A Good Thing (And I Ain't Gonna Let It Go) – Part 2
7. Stoned To The Bone – Part 1
8. Stoned To The Bone (Some More)
9. Same Beat – Part 1 (Fred Wesley & The J.B.'s)
10. Same Beat – Part 2 & 3 (Fred Wesley & The J.B.'s)
11. The Payback – Part I
12. The Payback – Part II
13. The Payback – Part I (DJ promo version)
14. The Payback – Part II (DJ promo version)
15. Damn Right I Am Somebody – Part I (Fred Wesley & The J.B.'s)
16. Damn Right I Am Somebody (Last Part That Went Over The Fence) (Fred Wesley & The J.B.'s)
17. My Thang
18. People Get Up And Drive Your Funky Soul
19. Rock Me Again & Again & Again & Again & Again & Again (6 Times) (Lyn Collins)
20. Rock Me Again & Again & Again & Again & Again & Again (6 Times) (Lyn Collins)
Disc 2
1. Control (People Go Where We Send You Part I) (The First Family)
2. Control (People Go Where We Send You Part II) (The First Family)
3. Papa Don't Take No Mess Part I
4. Papa Don't Take No Mess Part II
5. Funky President (People It's Bad)
6. Coldblooded
7. Reality
8. I Need Your Love So Bad
9. Sex Machine Part I
10. Sex Machine Part II
11. Thank You For Lettin' Me Be Myself, And You Be Yours (Part I)
(The J.B.'s)
12. Thank You For Lettin' Me Be Myself, And You Be Yours (Part II)
(The J.B.'s)
13. Dead On It-Part I
14. Dead On It-Part II
15. Hustle!!! (Dead On It)
15. Hustle!!! (Dead)