La ligue antigouvernementale de la côte EST!!!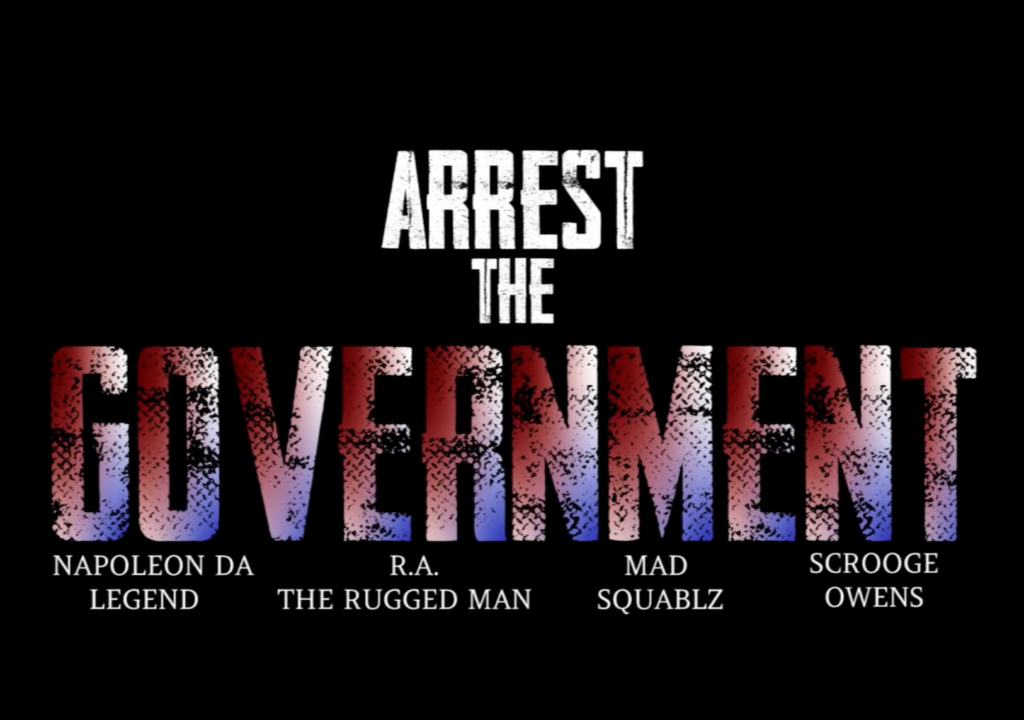 Chill Rob G l'un des membres fondateurs des Flavor Unit Mc's
est de retour avec un nouveau EP intitulé Chilled Not Frozen
dont ce clip est extrait (EP est dispo en vinyl ici & en digital ici).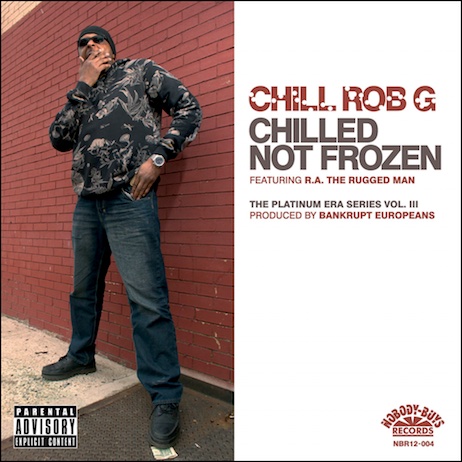 R.A The Rugged Man vient distiller sa science pour Just One Record
et nous parle avec passion de son album de chevet, à savoir le 1er album
du groupe GUY qui a révolutionné le RnB à la fin des années 80.
ATTENTION ÉVÉNEMENT!
R.A the Rugged Man sera en concert au Batofar ce mardi
pour un concert qui s'annonce explosif! Pour l'avoir vu sur scène
à NYC il y a quelques années, ce mec est juste dingue!
Bref à ne pas louper…SUPPORT!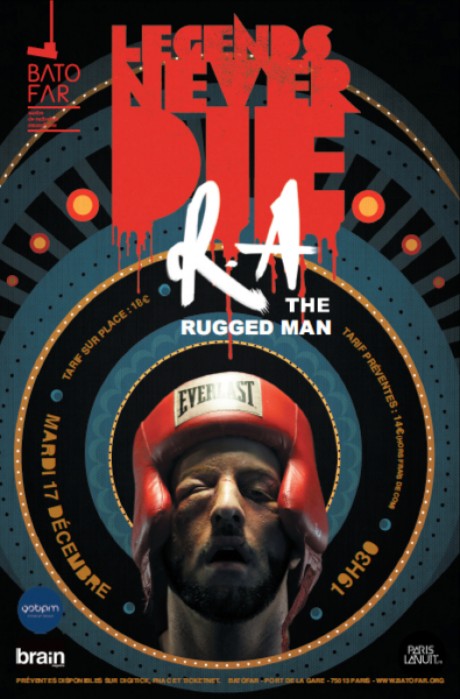 PLACES DISPO SUR FNAC.COM & DIGITICK.COM
Pour vous donner un aperçu de R.A sur scène
voici un live de 2013 ou il rappe avec une jambre dans le plâtre!
Nature Sound vient de balancer sur Youtube le stream de It's Gone
titre inédit se trouvant sur la version K7 du Legends Never Die
de R.A The Rugged Man. C'est marrant à l'air du tout numérique
de voir la bonne vieille cassette faire son retour…à écouter sur un gros
Ghettoblaster à l'ancienne! Cette édition K7 limitée est dispo ici pour $9,99.
Legends Never Die sortira le 30/04 chez Nature Sounds.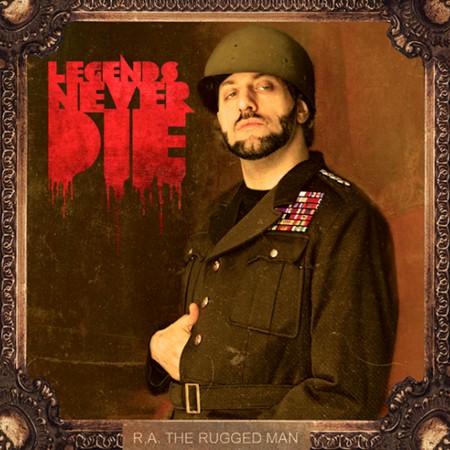 tracklist :
1. Still Diggin Wit Buck
2. The People's Champ
3. Definition Of A Rap Flow f. Amalie Bruun
4. Learn Truth f. Talib Kweli
5. Bang Boogie
6. Tom Thum
7. Holla-Loo-Yuh f. Tech N9ne & Krizz Kaliko
8. Media Midgets
9. Shoot Me In The Head
10. Legends Never Die (Daddy's Halo)
11. The Dangerous Three f. Brother Ali & Masta Ace
12. Luv To Fuk f. Eamon
13. Underground Hitz f. Hopsin
14. Laugh, Clown, Laugh
15. Sam Pecknpah f. Vinnie Paz & Sadat X
16. Outro
17. Still Get Through The Day f. Eamon
18. Bonus: Make You Famous f. Block McCloud
J'avais posté le son en janvier, voici enfin le clip! C'est extrait du prochain
EP de Rampage qui s'intitulera « Everyone Ain't Loyal ».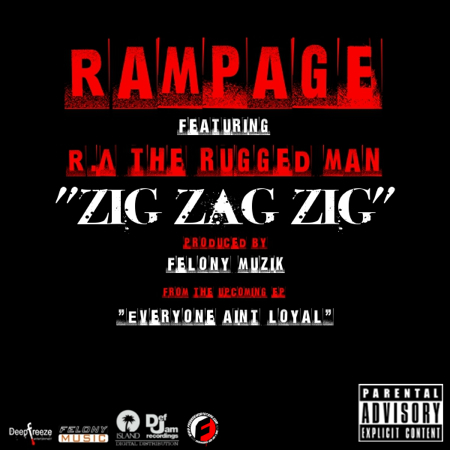 LE SON EST DISPO EN TÉLÉCHARGEMENT GRATUIT « ICI
1er extrait du prochain EP de Rampage
qui s'intitulera « Everyone Ain't Loyal ».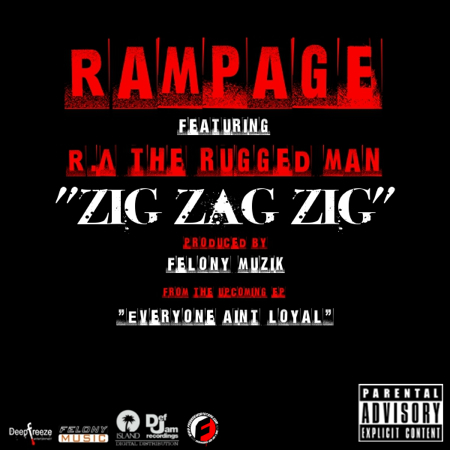 RAMPAGE feat R.A THE RUGGED MAN
« ZIG ZAG ZIG« 
(PROD BY FELONY MUZIK)
Nouveau clip de Hell Razah extrait de son dernier album
« Heaven Razah » tjs dispo en CD & téléchargement payant ici.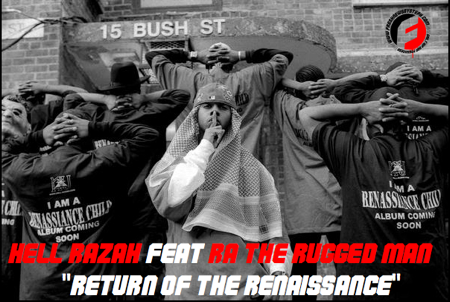 (POUR TÉLÉCHARGER LE SON C'EST ICI)
1er clip réalisé par Gustav extrait du projet Kyo Itachi/Ruste Juxx.
SUPPORT!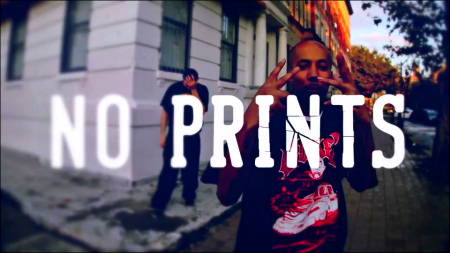 POUR TÉLÉCHARGER LE SON C'EST ICI
A l'écoute de ce 1er extrait ou Ruste Juxx croise le Mic
avec un R.A The Rugged Man en grande forme, le projet
« Hardbodie Hip-Hop » qui réunit le producteur français Kyo Itachi
et le rappeur new-yorkais Ruste Juxx s'annonce PHAT!
Un clip devrait arriver très bientôt!
RUSTE JUXX feat R.A THE RUGGED MAN
« NO PRINTS« 
(PROD BY KYO ITACHI)
TRACKLIST :
1.Hard bodie hip hop intro
2.Hot shit for u
3.Boom bap goon rap
4.F#8k Ruste Juxx
5.No prints feat R.A The Rugged Man
6.Anti wack shit feat Ecorce
7.Three the squad way feat Vinnie Paz , Rock (of Heltah Skeltah)
8.Termin 8 feat F.T (Stand out)
9.Ryder man feat Sime Auto
10.Darkest nights feat Blaq Poet , Dirt Platoon
11.Hardest from the underground
12.Victory is all mine
13.Im def (Thug Angelz) feat 6th Sky
14.Strapped wit a whut! (with Little Vic)
15.Boom Bap Classic feat Rh Bless , King Magnetic
16.Alibi feat Milez Grimez , Shabaam Sahdeeq , Comet
1er clip extrait de « The Maticulous EP » du producteur new-yorkais
Maticulous qui sortira chez Fat Beats le 29 mars.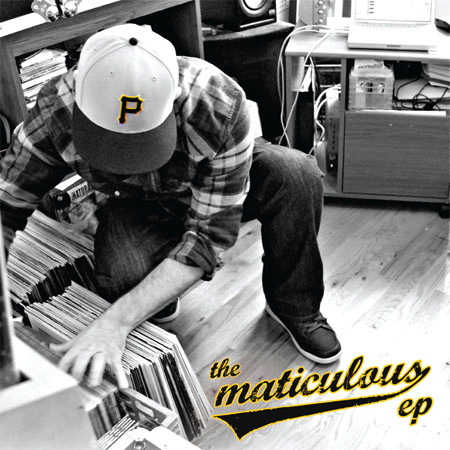 tracklist :
1. Intro (feat. J-Zone / Chief Chinchilla)
2. Body the Beat (feat. Ruste Juxx / R.A. the Rugged Man /
Rock (Heltah Skeltah))
3. Once Invented (feat. Reef the Lost Cauze / Soul Khan)
4. Broken Cup (feat. Audimatic (The Audible Doctor & maticulous))
5. The Raw (feat. Sene / BARON (Red Clay))
6. Take a Second Look (feat. Promise / Prestege)
7. The Hulk (feat. Brown Bag AllStars)
8. Body the Beat (Instrumental)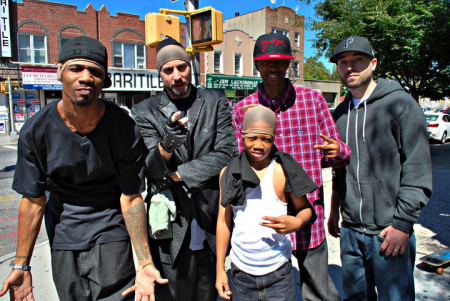 Nouveau clip de R.A extrait de son album de 2004
« Die, Rugged Man, Die« .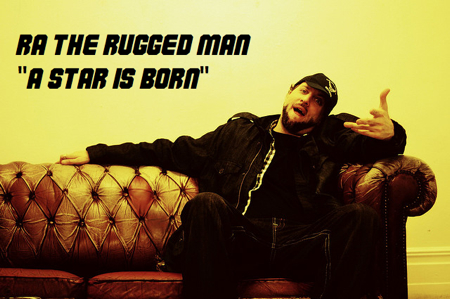 (photo by Downtown Lowranking)
Moi quand y'a R.A ça m'va!
Nouveau clip extrait de l'album « Season Of The Assassin » de
Vinnie Paz (Jedi Mind Tricks) déjà dans les bacs.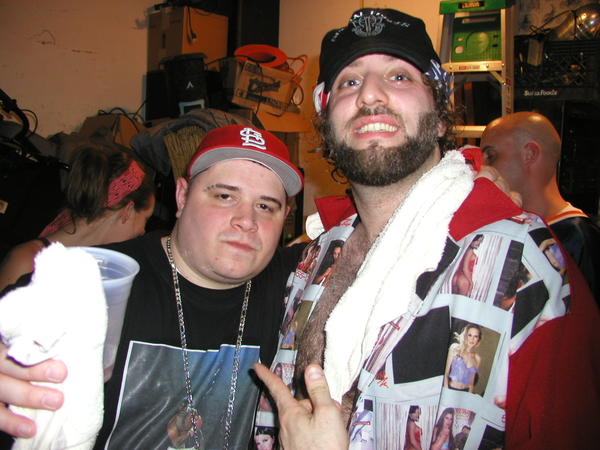 Published

6th Juin 2010

by

Tonton Steph

under

Non classé
Belle association de MC's…
C'est extrait du nouvel album de Reef The Lost Cauze
« Fight Music » qui sortira la semaine prochaine (08/06).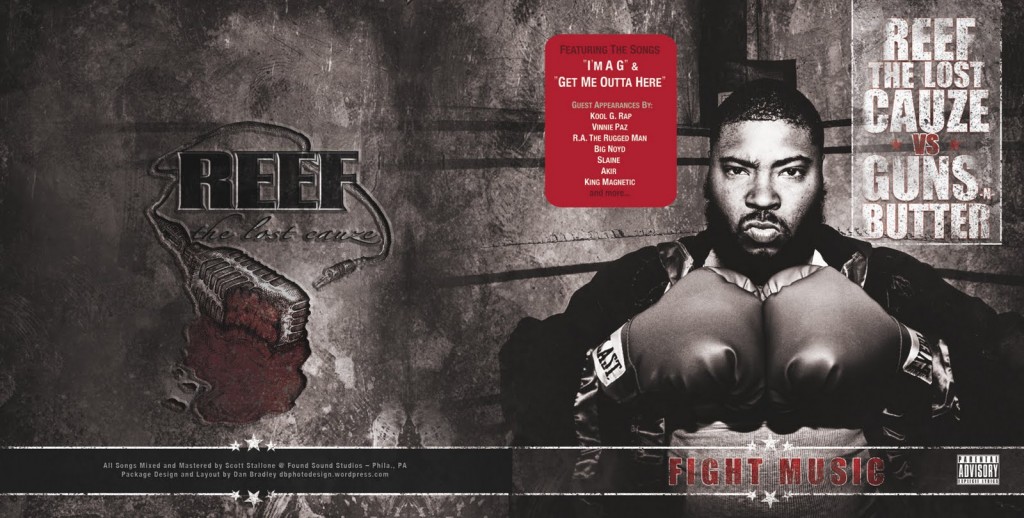 REEF THE LOST CAUSE feat
KOOL G RAP & R.A THE RUGGED MAN
« THREE GREATS«