Le Black Friday commence vendredi et pour l'occasion Gibert Joseph
proposera en édition limitée la réédition vinyl de l'album
My Own Worst Enemy de Edo G & Pete Rock.
Cette réédition comprend aussi la version instrumentale de l'album!
Pour ceux qui n'avaient pas cet album dans leur discothèque
c'est l'occasion de rattraper cette erreur!!!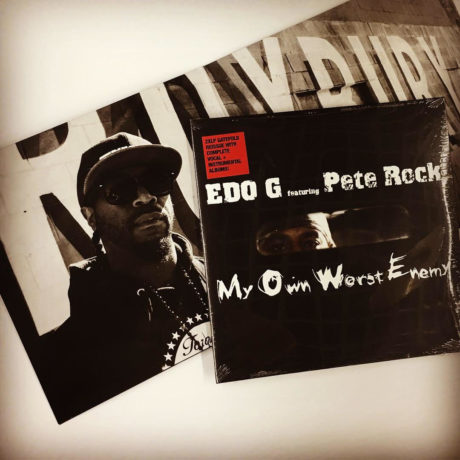 (PHOTO BY WESHDODO) 
THANKS 2 DODO & LAURA!
L'album The LP de Large Professor qui était son 1er album
solo après son aventure Main Source avait vu sa sortie annulée
par le label Geffen malgré le bon accueil réservé aux singles
The Mad Scientist & Ijuswannachil (voir clips ci-dessous).
Il faudra attendre 2002 pour que Large Pro récupère les droits de l'album
pour une réédition CD-R offerte pour l'achat de son album 1st Class.
Mais c'est en 2009 qu'une nouvelle édition digne de ce nom
sortira en LP & CD via son label Paul Sea Productions.
Aujourd'hui introuvable en magasin, le label Red Line Music
a décidé de ressortir le 02/11 ce classic en double vinyl bleu transparent
CD digipack & K7. C'est dispo en précommande sur leur site.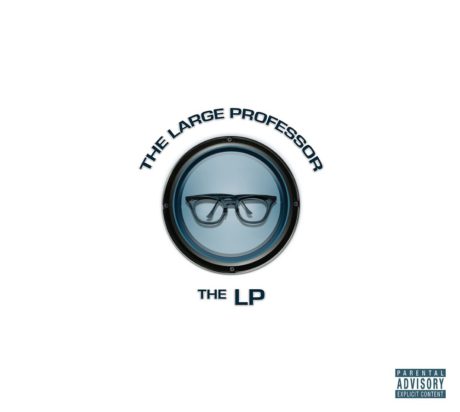 Nouvelle pépite déterrée par le label Dust & Dope Recordings
spécialisé dans les sorties de trésors enfouis des 90's.
Leur nouvelle découverte, l'album Com'n Wit Nuff Ruffness
du MC du New Jersey Mytee G.Poetic composé de titres
enregistrés entre 1994 et 1998. Pour les kiffeurs du rap 90's
l'album est donc maintenant disponible ici en CD édition limitée
à 300 copies (à noter qu'une version vinyl sera bientôt dispo
chez Gentleman's Relief Records)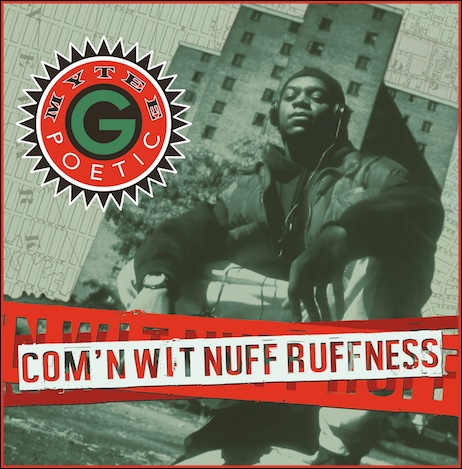 Pour ceux qui veulent se faire une idée du contenu, voici les
snippets de l'album :
Le 01/12/17 sortira une édition « Deluxe » de l'album culte
Perfect Angel de Minnie Riperton sorti en 1974.
Cette édition comprendra 2 CDs complétée de 11 titres inédits.
Le 2ème CD intitulé A More Perfect Angel, proposera des versions
extended et alternatives de chaque titres de l'album dont un duo
inédit avec Stevie Wonder intitulé Take a Little Trip
ainsi qu'une version alternative du fameux Lovin' You.
En attendent l'arrivée de cette édition Deluxe voici en écoute
la version alternative de Lovin'You et le duo avec Stevie Wonder
Take A Little Trip…ENJOY!
Le label Get On Down vient de rééditer le Enter The 36Th Chambers
dans une box en édition super limitée réunissant 7 45T vinyl ainsi
qu'un livret de 56 pages. C'est dispo à 79€ chez Gibert Joseph St Michel.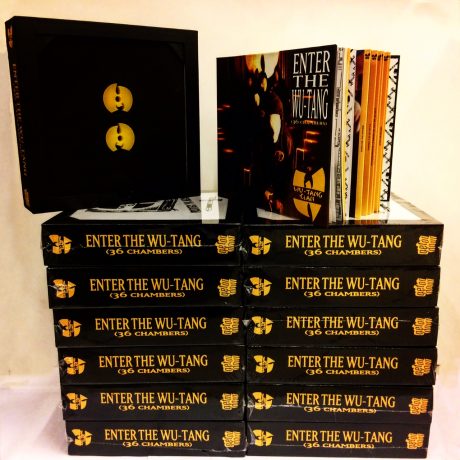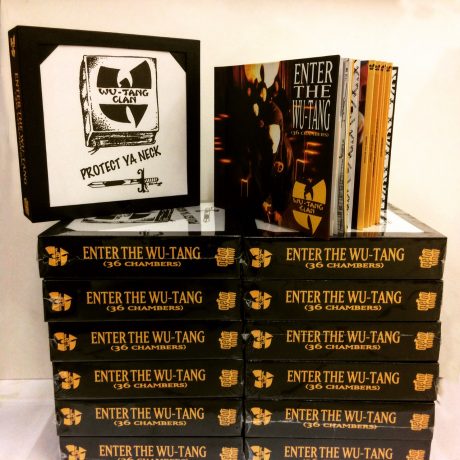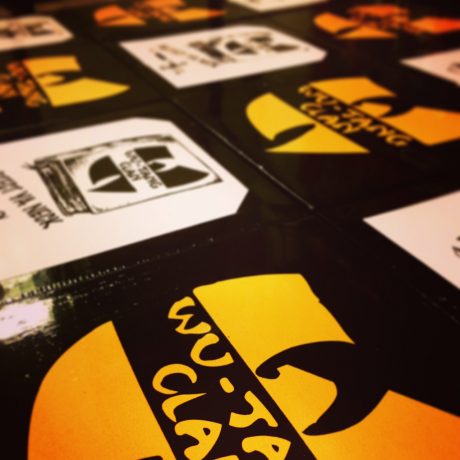 Au mois de juillet j'avais annoncé l'arrivée d'une édition
collector limitée du 1er album de Cypress Hill qui fête cette
année le 25 ème anniversaire de sa sortie (1991).
A la base uniquement disponible sur le site de GetOnDOwn
cette superbe édition sera finalement disponible cette semaine
en petite quantité chez Gibert Jospeh St Michel!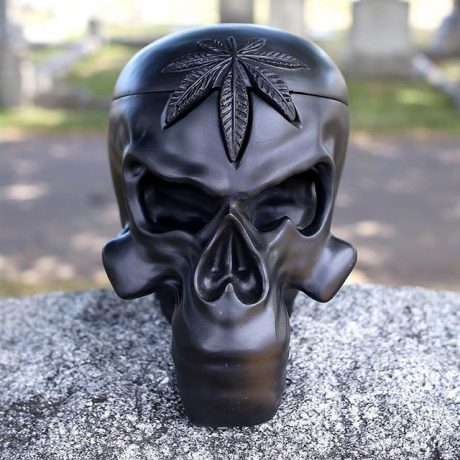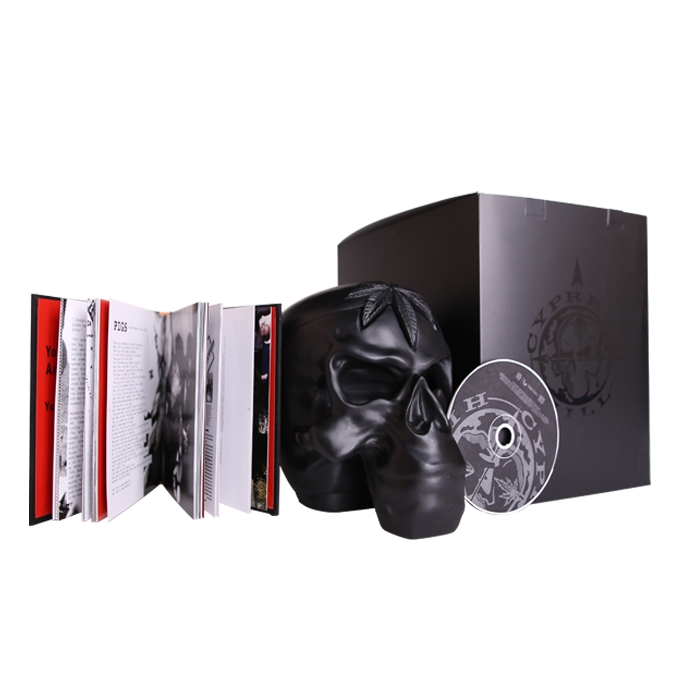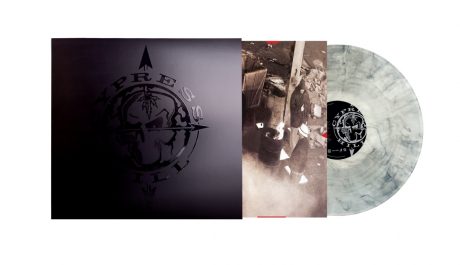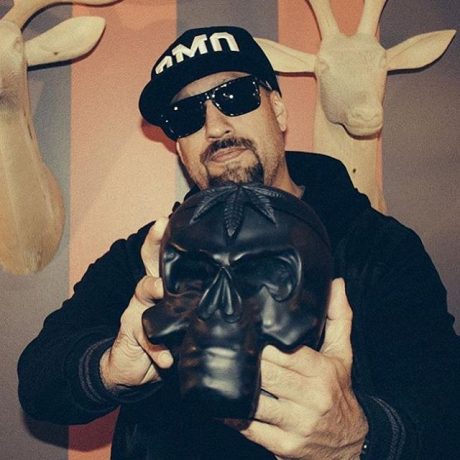 L'excellent label Get On Down fêtera dignement le 25ème anniversaire
de la sortie du 1er album de Cypress Hill avec cette édition limitée
à 1991 copies (en rapport avec l'année de sortie du disque) comprenant
une réplique en résine du fameux crâne associé au logo du groupe
ainsi que l'album remasterisé et un bouquin de 100 pages composé
d'interviews et de photos provenant de leurs archives perso
prisent lors de l'enregistrement du disque.
Les précommandes commenceront le 13 aout!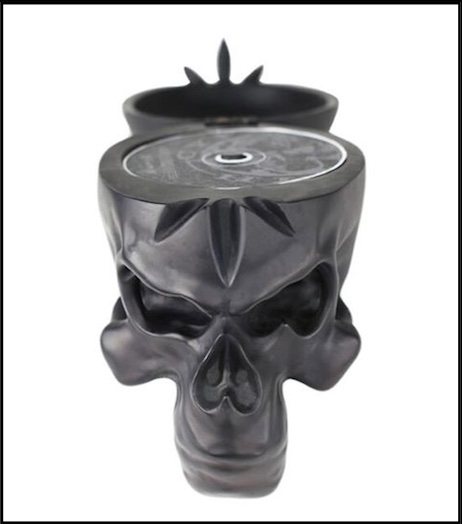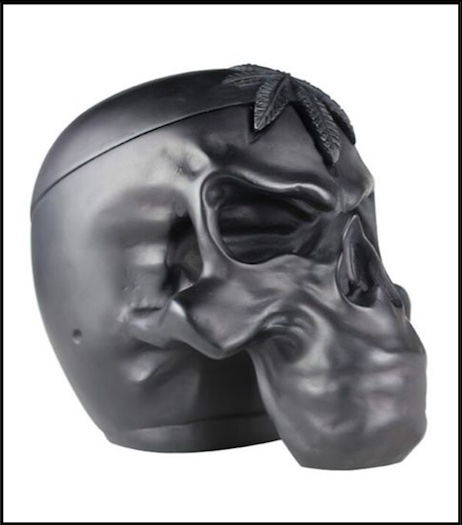 Petite série de clips histoire de se rafreshir la mémoire!
Dust & Dope Recordings est un nouveau label de réédition
qui s'est donné pour mission de déterrer des pépites rap oubliées.
La 1ère sortie du label est l'album MD's On The Come
du groupe de Caroline du Nord Mental Dimension sorti en 1996.
Vous pouvez acheter l'album ici pour $14,99.
SUPPORT!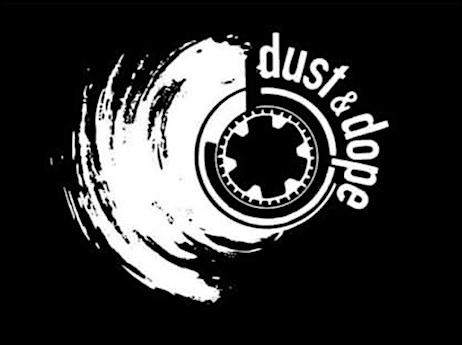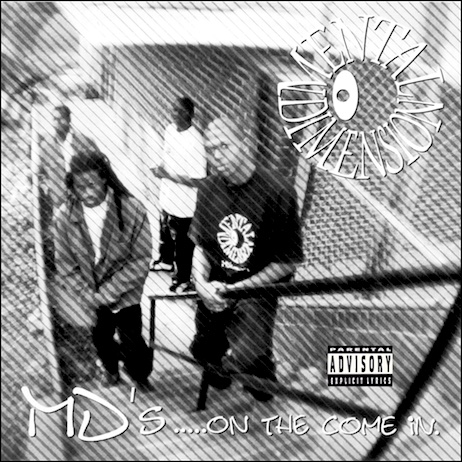 L'album My Own Worst Enemy de Edo.G sorti en 2004
va être réédité le 12/04 dans une nouvelle édition agrémentée
de plusieurs bonus tracks. On retrouvera dessus la version originale
du titre Wishing avec un feat de Masta Ace ainsi que plusieurs
instru inédit de Pete Rock et le titre Shed A Tear
qui était uniquement disponible en vinyl.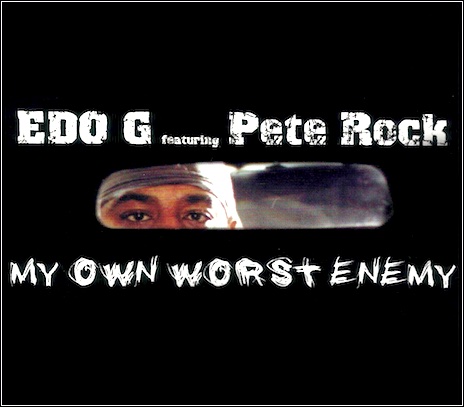 Track Listing 
1. Boston
2. Just Call My Name – feat. Jaysaun
3. Voices
4. School'em
5. Streets is Callin' – feat. Diamond D and Jaysaun
6. Pay the Price – feat. Jaysaun
7. Wishing – feat. Masta Ace
8. Right Now! – feat. Pete Rock
9. Stop Dat – feat. Krumb Snatcha and Jaysaun
10. Revolution
BONUS TRACKS
11. Shed A Tear – Produced by Pete Rock
12. Wishing featuring Masta Ace (Original Version)
Produced by DJ Supreme
13. Pete Rock Unreleased Instrumental #1
14. Pete Rock Unreleased Instrumental #2
15. Shed A Tear (Instrumental) Produced by Pete Rock
DISPO EN PRÉCOMMANDE SUR REDLINEMUSIC.COM
Épuisé et indisponible à la vente depuis des années
le classic A Long Hot Summer de Masta Ace sorti en 2004
vient d'être réédité par le label Below System Records agrémenté
de 2 bonus tracks (mais qui ne proviennent pas des sessions
d'enregistrement de l'album). Voici en écoute l'un de ces 2 inédits!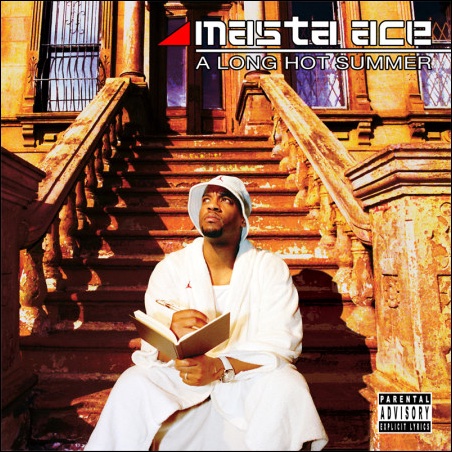 Merci au poto Uni Kone et son blog HipHopTheGoldenEra
pour avoir partagé cette info! Une pépite datant de 1995
vient d'être déterrée et à l'écoute des snippets ci-dessous
c'est du haut niveau!!! Le groupe s'appelle The Madness
et pour les aficionados des 90's ce CD limité à 50 ex (!!!)
sera dispo le 10/12 mais vous pouvez déjà le précommander ici.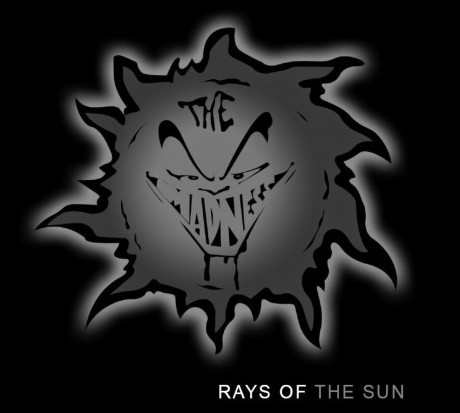 L'album BQE: The Brookyn-Queens Experience
de DJ Skizz arrive en vinyl chez Slice Of Spice.
Pour l'occasion un 45t avec le titre inédit Hot Breath
accompagnera sa sortie.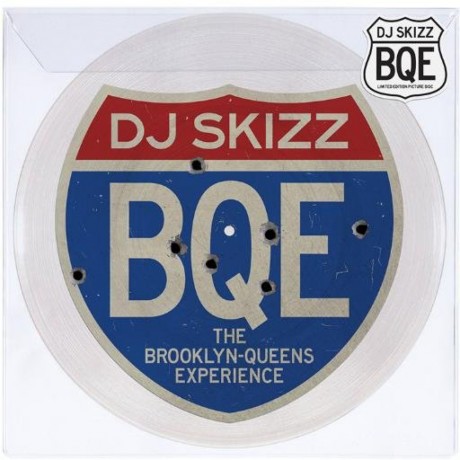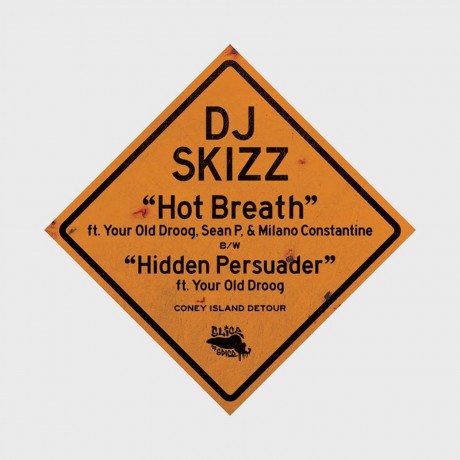 Le classic It Takes A Nation Of Millions To Hold Us Back de P.E
ressortira le 24/11 dans une édition Deluxe qui comprendra
2 CDs + 1 DVD. Pour ceux qui n'ont pas encore cet album
dans leur collection, c'est l'occasion de rattraper ce retard!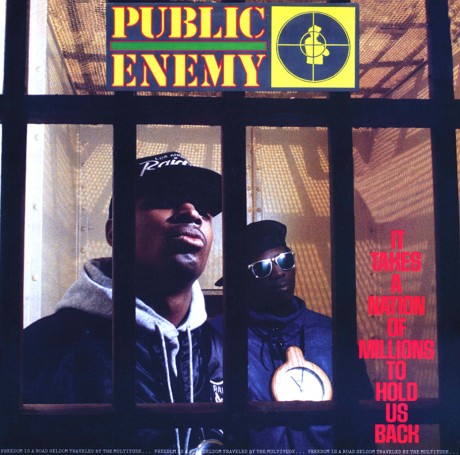 Disc: 1
1. Countdown To Armageddon
2. Bring The Noise
3. Don't Believe The Hype
4. Cold Lampin' With Flavor
5. Terminator X To The Edge Of Panic
6. Mind Terrorist
7. Louder Than A Bomb
8. Caught, Can We Get A Witness?
9. Show 'Em Whatcha Got
10. She Watch Channel Zero?!
11. Night Of The Living Baseheads
12. Black Steel In The Hour of Chaos
13. Security Of The First World
14. Rebel Without A Pause
15. Prophets Of Rage
16. Party For Your Right To Fight
Disc: 2
1. Bring The Noise (No Noise Version)
2. Bring The Noise (No Noise Instrumental)
3. Bring The Noise (No Noise A Cappella)
4. Rebel Without A Pause (Instrumental)
5. Night Of The Living Baseheads
(Anti-High Blood Pressure Encounter Mix)
6. Night Of The Living Baseheads
(Terminator X Meets DST And Chuck Chill Out Instrumental Mix)
7. Terminator X To The Edge Of Panic
(No Need To Panic Radio Version)
8. The Edge Of Panic
9. The Rhythm, The Rebel (A Capella)
10. Prophets Of Rage (Power Version)
11. Caught, Can We Get A Witness? (Pre Black Steel Ballistic Felony Dub)
12. B-Side Wins Again (Original Version)
13. Black Steel In The Hour Of Chaos (Instrumental)
14. Fight The Power (Soundtrack Version)
Disc: 3 (DVD)
1. Countdown to Armageddon (Fight The Power Live)
2. Public Enemy Number One (Fight The Power Live)
3. Miuzi Weighs A Ton (Fight The Power Live)
4. Night Of The Living Baseheads (Fight The Power Live)
5. Fight The Power (Fight The Power Live)
6. Bring The Noise (Fight The Power Live)
7. Don't Believe The Hype (Fight The Power Live)
8. Black Steel In The Hour Of Chaos (Fight The Power Live)
9. Rebel Without A Pause (Fight The Power Live)
10. Terminator X To The Edge Of Panic (Fight The Power Live)
11. Night Of The Living Baseheads (Fight The Power Live)
12. Prophets Of Rage (Fight The Power Live)
DISPO EN PRÉCOMMANDE SUR AMAZON.COM