Je voulais vous signaler la réédition de l'album Le Jeu Du Pendu
de Sept & Lartizan sorti en 2008 qui était épuisé depuis longtemps.
Cette réédition double CD comprend l'album original ainsi que sa
version instrumentale. C'est déjà dispo pour 15€ sur leur Bandcamp.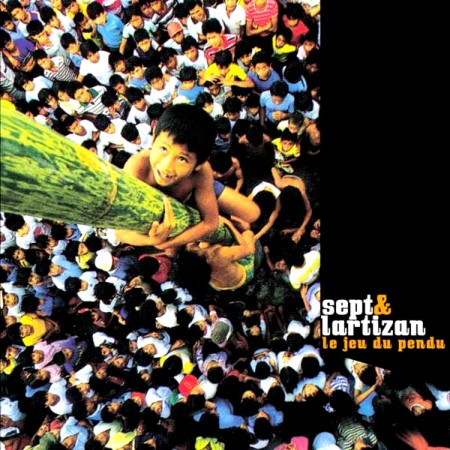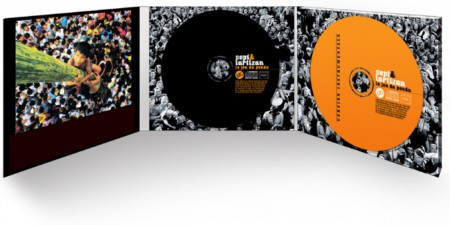 A noter qu'une version double vinyl est en précommande sur le principe
du crowdfunding (voir ici). Il faut minimum 180 précommandes
pour que le pressage puisse être lancé, je vous invite donc à
passer la vôtre ici.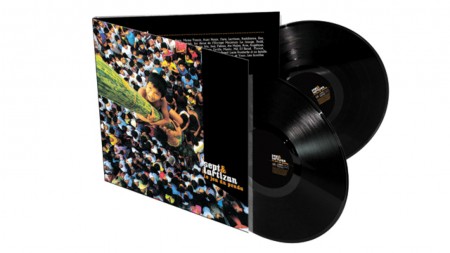 Je ne présente plus le label Slice Of Spice qui fait du très bon travail.
Très proche de Lord Finesse, la nouvelle sortie du label est un
pressage vinyl des 2 titres Pull Ya Card (+ instru) &
Check Me Ou Baby Pah (+ instru) entièrement remasterisé!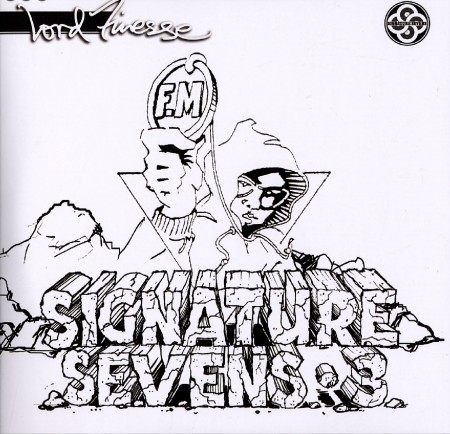 (c'est dispo ici pour $19,97).
Comme souvent chez Slice Of Spice il y a un petit cadeau bonus
pour les heureux acheteurs puisque le label offre un 45t flexi disc
de la version originale du No Gimmicks avec un nouvelle intro
et un couplet de Krs One réenregistré.
A défaut de l'avoir on peut déjà l'écouter :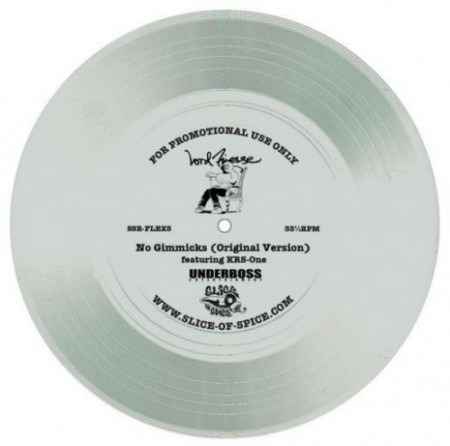 Le label Get On Down a décidé de faire mal à nos portefeuilles
avec ses rééditions luxueuses! Après le Illmatic de Nas,
c'est au tour du Iron Man de Ghostface Killah de bénéficier
du traitement « gold » et surtout du remaster qui devrait redonner
à ce classic une nouvelle jeunesse! C'est limité à 2000 exemplaires
donc il n'y en aura pas pour tout le monde!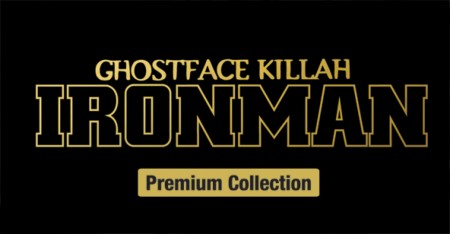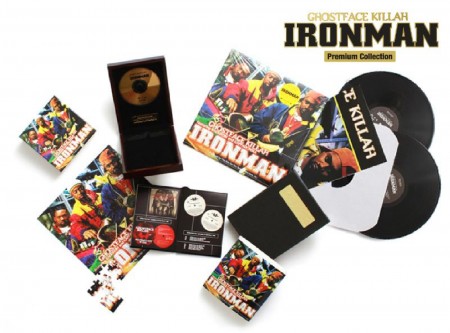 Beaucoup de petits labels spécialisés dans la réédition nineties
commencent à voir le jour (Slice Of Spice, Chopped Herring,
No Sleep Recording). Je viens de tomber sur un label appelé
Dope Folks Records qui propose lui aussi quelques petites
pépites 90's (en écoute ici ) Les maxis vinyl sont en vente ici,
avec des pressages limités à 300 copies. Ils ont eu la gentillesse
de lâcher un titre en téléchargement gratuit du groupe Example
(Houston Texas) extrait de leur « Impulses EP » enregistré en 1997.
DOPE!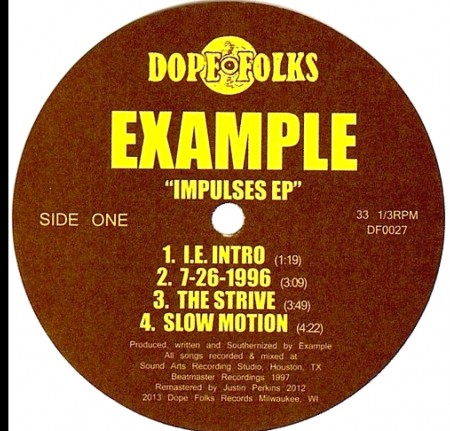 Attention il n'y en aura pas pour tout le monde!
La fameuse Deluxe Gold Edition du Illmatic de Nas
(qui a été « sold out » très rapidement lors de sa mise en vente!)
vient d'arriver chez Gibert Joseph Paris en édition CD.
Quantité super limitée donc dépêchez-vous!
(les box ne sont pas en rayons, demandez au comptoir.)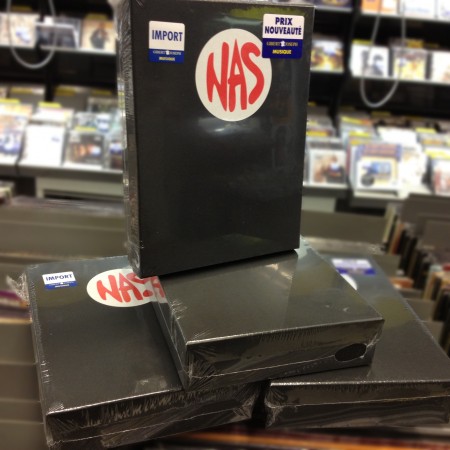 News CD :
Nas « Illmatic » Limited Gold Edition
News LP:
Purpose & Confidence « The Purpose Of Confidence »
Thanks Dodo
Ça sera mon cadeau de noël 2012 sans hésiter!
Après des objets aussi incroyables que la box de O.D.B
et son « Return To The 36th Chambers » ou plus récemment celle
de la purple tape du « Only Built 4 Cuban Linx » de Raekwon
le label Get On Down sortira le 8/12 une édition Deluxe Gold
du « Illmatic » de Nas qui sera disponible en pressage vinyl
ainsi qu'en CD 24 K Gold (+ d'infos sur le contenu sur Complex.com).
A MUST HAVE!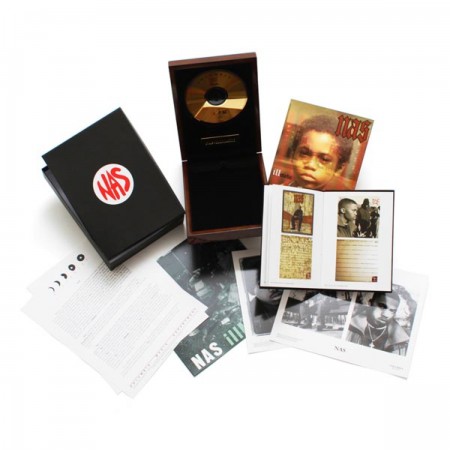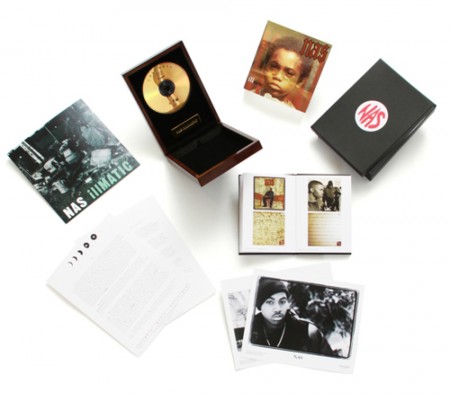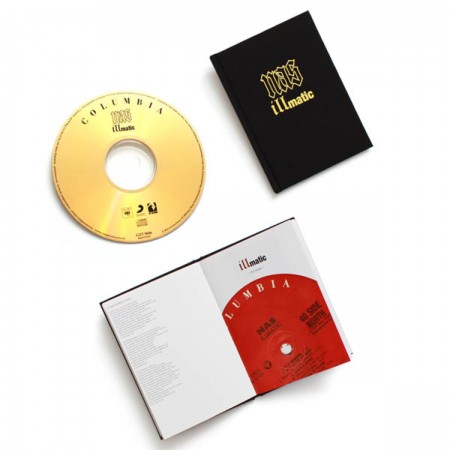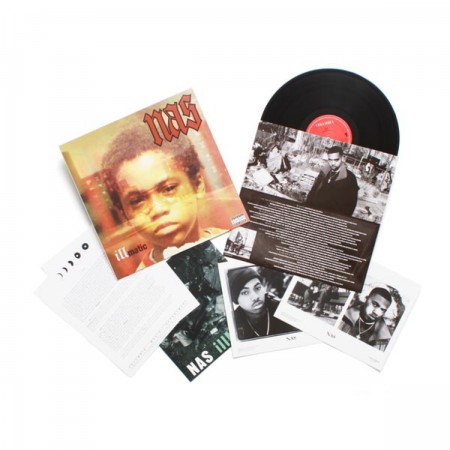 Cette nouvelle édition de la B.O.F culte « Trouble Man » de Marvin Gaye
accompagne mes nuits depuis quelques jours. Nous avons attendu
mais le résultat est à la hauteur! Le son est impeccable et les versions
alternatives apportent un réel intérêt, avec des versions vocales inédites
et le score complet du film. Bref inutile de vous dire que
je vous recommande vivement d'aller prendre votre exemplaire
chez Gibert-Joseph Paris (26,88€).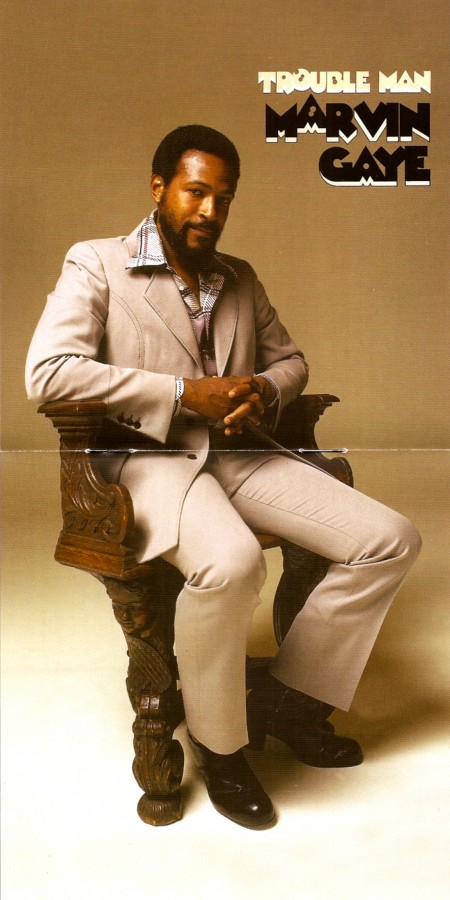 Histoire de vous convaincre voici la version Unedited Vocal du
« T Stands For Trouble« samplé par N.T.M
sur leur classic « Le Monde De Demain »
ENFIN!
L'édition deluxe de la magnifique B.O.F de Trouble Man
est disponible en import chez Gibert Joseph à 26,88€.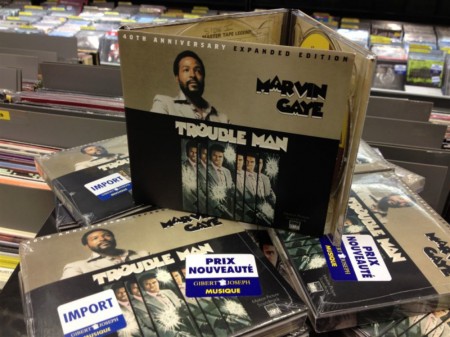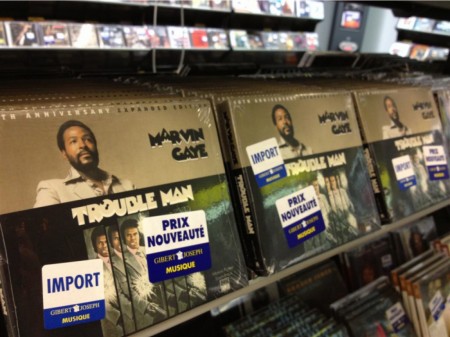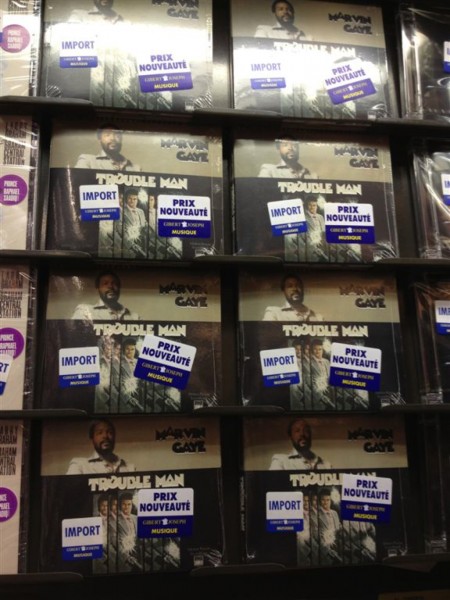 Thanks Dodo!
Enfin!!!
Après des années de reports successif  j'avais fini par abandonner tout
espoir de voir un jour dans ma collection (rangée entre les éditions deluxe
de « Whats Going On » & « Lets Get It On ») la version « longue »
de la musique du film Trouble Man (1972). Cette attente touche à
sa fin puisque l'excellent label Hip-O Select sortira le 13/11
une « Expanded Edition » pour fêter le 40ème anniversaire
de la sortie de « Trouble Man ». Au programme la B.O.F du film
en version remasterisée + 29 titres de prises alternatives et autres
raretés le tout présenté dans un digipack double CD accompagné
d'un livret de 28 pages composé de photos inédites.
Bref, pour moi achat obligatoire!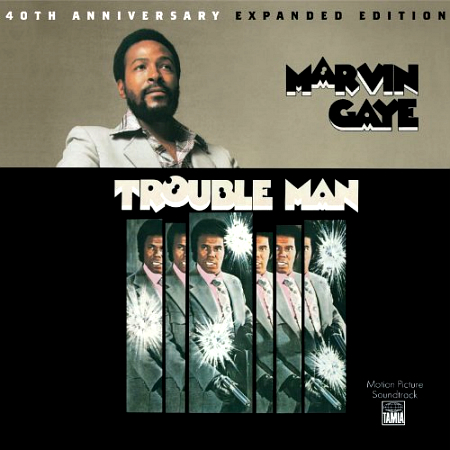 Disc One:
1. Main Theme From Trouble Man (2)
2. "T" Plays It Cool
3. Poor Abbey Walsh
4. The Break In (Police Shoot Big)
5. Cleo's Apartment
6. Trouble Man
7. Theme From Trouble Man
8. "T" Stands For Trouble
9. Main Theme From Trouble Man
10. Life Is A Gamble
11. Deep-In-It
12. Don't Mess With Mr. T
13. There Goes Mr. T
14. Main Theme From Trouble Man (2)
15. "T" Plays it Cool
16. Poor Abbey Walsh, Part 2 Take 1
17. Poor Abbey Walsh, Part 2 Take 2
18. Trouble Man
19. Theme From Trouble Man
20. "T" Stands for Trouble
21. "T" Stands for Trouble
22. Main Theme from Trouble Man
Disc Two:
1. Trouble Man
2. Pool Hall
3. "T" Plays It Cool
4. Cadillac Interlude/Cleo's Apartment
5. Man Tied Up/Jimmy's West/Conversation with Cleo
6. Crap Game (a.k.a. The Break In)/Getting Rid Of Body/Talking To Angel
7. Outside Police Station
8. Bowling Alley Parking Lot
9. Stick Up
10. Cleaners/Cleo
11. Closing Jimmy's
12. Police Break In
13. "T" Cleans Up/Police Station
14. Packing Up/Jimmy Gets Worked/Saying Goodbye/"T" Breaks In/Movie Theater
15. Car Ride/Looking for Pete
16. Parking Garage/Elevator
17. Penthouse
18. Getting Pete
19. My Name Is "T"/End Credits
20. "T" At The Cross
VU SUR FUNKU.FR
Uniquement disponible en pressage japonais, l'excellent album
« Euphrates River » (1974) de The Main Ingredient est enfin
réédité en CD avec en bonus « Afrodisiac » l'album précédent
du groupe sorti en 1973. Inutile de vous dire que ces 2 albums
sont des classics pour tout amateur de soul qui se respecte!
Ca sort le 16 octobre et ça sera dispo chez Gibert Joseph paris.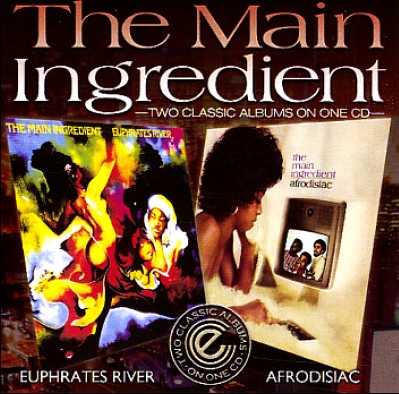 Ci-dessous le « Let Me Prove My Love To You » samplé par
Kanye West sur le « You Don't Know My Name » d'Alicia Keys.
Images rares des Main Ingredient pour une version live
de « I Just Don't Want To Be Lonely » en 1974.

Avis aux collectionneurs, une édition deluxe limitée à 1000 copies/monde
de la « purple tape » du classic « Only Built 4 Cuban Linx » de Raekwon
est disponible uniquement sur le site Getondown.com pour la modique
somme de $44.95. Même si l'objet est beau ça fait un peu chère la K7!!!

A l'occasion du 25ème anniversaire de la sortie de  « BAD »
Sony Music sortira un DVD du concert de Michael Jackson
donné le 16/07/88 au stade Wembley de Londres.
Vous trouverez ci-dessous 2 extraits de ce concert :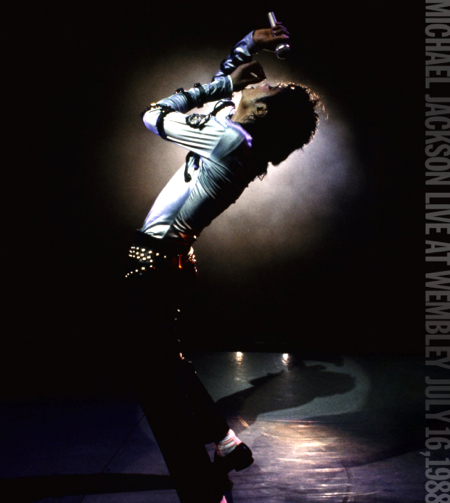 A noter qu'une « box » sortira le 17/09 comprenant 3 CDs
(Bad remasterisé + inédits + audio du concert de Wembley)
+ le DVD du concert + 2 livrets de textes et photos inédites.
Un documentaire intitulé « BAD 25″ réalisé par Spike Lee
devrait aussi arriver d'ici peu.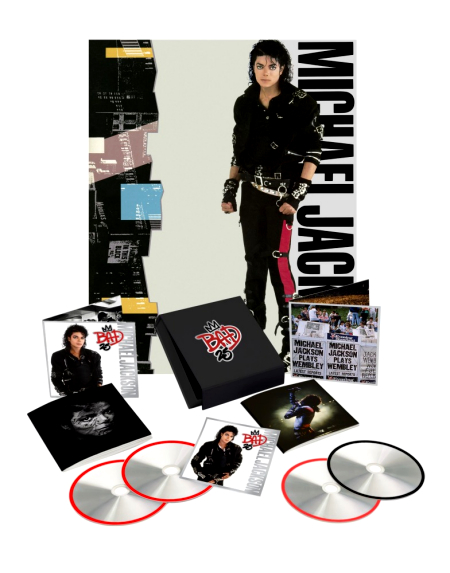 VU SUR FUNKU.FR
Après les rééditions des deux albums de The Pharcyde,
Delicious Vinyl sortira le 25 septembre une édition spéciale du
Masta Ace Incorporated sorti en 1995. Le coffret sera composé
de 3 CDs (album + instrumentals + remixes & b-sides) ainsi que
d'un livret avec des photos inédites. Achat obligatoire…CLASSIC!

Si vous êtes « fan » comme moi des productions de Willie Mitchell
(Al Green, Ann Peebles) voici une bonne Fresh News!
L'album « Total Explosion » (1976) de Syl Johnson
qui n'avait pas été réédité en CD depuis 1995 vient de ressortir
en pressage japonais dans une version complètement remasterisée.
C'est dispo dans les bacs de Gibert Joseph Paris à 23€.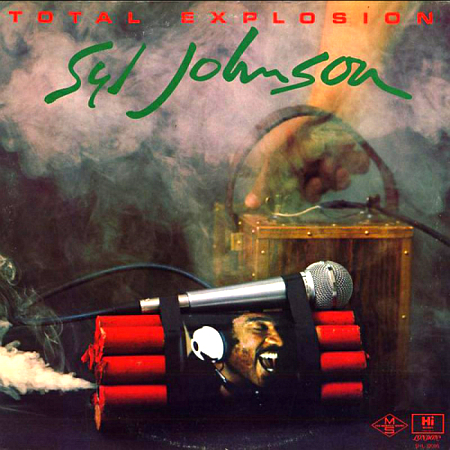 Ci-dessous un extrait de l'album samplé sur le « Things Happen » de Shyheim :
Thanks Dodo!