Comme chaque 25 décembre depuis l'ouverture de mon blog je voulais
saluer la mémoire de James Brown a.k.a The Godfather Of Soul
qui nous a quitté il y a 6 ans. Je vous ai sélectionné des images que
je n'avais jamais vu. Pour vous en situer rapidement la provenance
James Brown a animé de 1976 à 1978 un show TV à Atlanta
intitulée Future Shock. Clairement pompé sur Soul Train,
il n'a été diffusée que 2 ans. Vous trouverez ci-dessous plusieurs vidéos
issues de ce show dont James Brown était le Maitre de Cérémonie!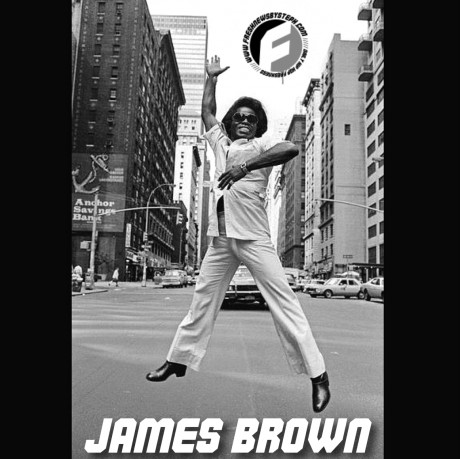 FUTURE SHOCK  VIDEOS :
JAMES BROWN R.I.P
En tant que « fan » de James Brown j'ai toujours eu le plus grand respect
pour son tromboniste Fred Wesley. Moins connu et moins exposé que
Maceo Parker il a pourtant grandement contribué au « son » de James
puisqu'il a composé pas mal de ses tubes comme le fameux
« Pass The Peas » ou encore « Soul Power ».
L'excellent label de rééditions Hip-O Select vient de sortir un album
inédit enregistré en 1970 avec au total 13 titres dont 6 inédits.
Le CD est dispo chez Hip-O Select et sûrement bientôt en import
dans les bacs de Gibert-Joseph Paris.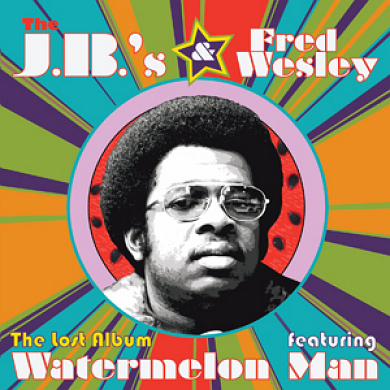 tracklist :
1. Watermelon Man
2. Sweet Loneliness
3. Secret Love
4. Seulb
5. You've Got A Friend
6. Transmograpification
7. Use Me
8. Get On The Good Foot
9. Everybody Plays The Fool
10. Alone Again (Naturally) (Bonus Track)
11. Back Stabbers (Bonus Track)
12. J.B. Shout (Bonus Track)
13. Funky & Some (Bonus Track)
VU SUR FUNKU.FR
Le label de rééditions Hip-OSelect vient de sortir le 9ème volume
des singles de James Brown couvrant la période 1973-1975.
Les précédents volumes n'étaient disponible qu'en import
mais cette fois-ci Universal France a décidé de sortir ce volume 9
dans nos bacs à un prix plus raisonnable (env 18€).
Pour tous les fans du Godfather c'est ACHAT OBLIGATOIRE!!!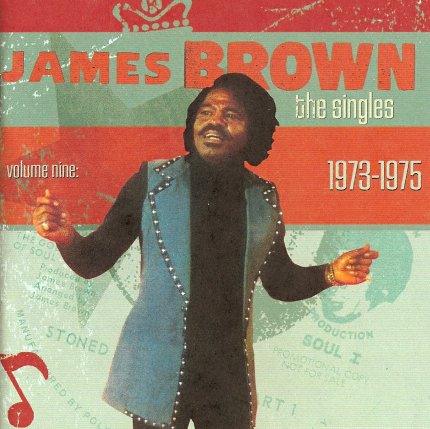 Disc 1
1. Let It Be Me (James Brown & Lyn Collins)
2. It's All Right (James Brown & Lyn Collins)
3. You Can't Beat Two People In Love (Part 1) (Lyn Collins)
4. You Can't Beat Two People In Love (Part 2) (Lyn Collins)
5. I Got A Good Thing (And I Ain't Gonna Let It Go) – Part 1
6. I Got A Good Thing (And I Ain't Gonna Let It Go) – Part 2
7. Stoned To The Bone – Part 1
8. Stoned To The Bone (Some More)
9. Same Beat – Part 1 (Fred Wesley & The J.B.'s)
10. Same Beat – Part 2 & 3 (Fred Wesley & The J.B.'s)
11. The Payback – Part I
12. The Payback – Part II
13. The Payback – Part I (DJ promo version)
14. The Payback – Part II (DJ promo version)
15. Damn Right I Am Somebody – Part I (Fred Wesley & The J.B.'s)
16. Damn Right I Am Somebody (Last Part That Went Over The Fence) (Fred Wesley & The J.B.'s)
17. My Thang
18. People Get Up And Drive Your Funky Soul
19. Rock Me Again & Again & Again & Again & Again & Again (6 Times) (Lyn Collins)
20. Rock Me Again & Again & Again & Again & Again & Again (6 Times) (Lyn Collins)
Disc 2
1. Control (People Go Where We Send You Part I) (The First Family)
2. Control (People Go Where We Send You Part II) (The First Family)
3. Papa Don't Take No Mess Part I
4. Papa Don't Take No Mess Part II
5. Funky President (People It's Bad)
6. Coldblooded
7. Reality
8. I Need Your Love So Bad
9. Sex Machine Part I
10. Sex Machine Part II
11. Thank You For Lettin' Me Be Myself, And You Be Yours (Part I)
(The J.B.'s)
12. Thank You For Lettin' Me Be Myself, And You Be Yours (Part II)
(The J.B.'s)
13. Dead On It-Part I
14. Dead On It-Part II
15. Hustle!!! (Dead On It)
15. Hustle!!! (Dead)