C'est une tradition sur mes Fresh News : tous les 25/12
je rend hommage au Godfather James Brown qui nous a quitté
il y a 9 ans maintenant au travers d'images rares ou inédites
trouvées sur Youtube…enjoy & make it funky!!!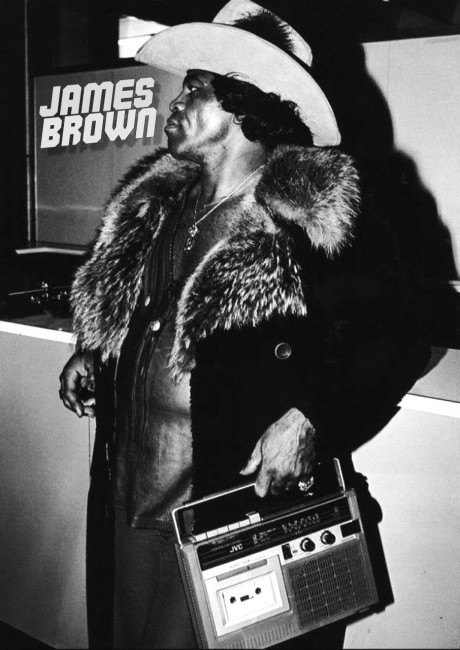 Cette année j'ai trouvé un live inédit enregistré au Brésil en 78!
+ Live @ The Apollo 1968

R.I.P.
La nouvelle protégée de Prince s'appelle Judith Hill et son album
intitulé Back In Time produit par le Kid de Minneapolis
est disponible en freedownload pendant 48H!
À TÉLÉCHARGER D'URGENCE!!!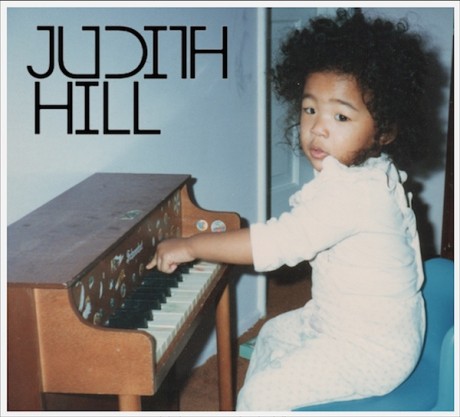 Tracklisting :
1. As Trains Go By
2. Turn Up
3. Angel in the Dark
4. Beautiful Life
5. Cure
6. Love Trip
7. My People
8. Wild Tonight
9. Cry, Cry, Cry
10. Jammin' in the Basement
11. Back in Time
DISPO EN TÉLÉCHARGEMENT GRATUIT ICI
C'est une tradition sur mes Fresh News : tous les 25/12
je rend hommage au Godfather James Brown qui nous a quitté
il y a 8 ans maintenant au travers d'images rares ou inédites
trouvées sur Youtube…enjoy & make it funky!!!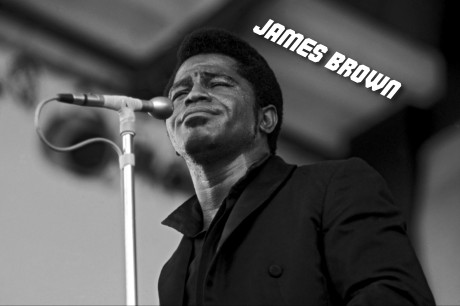 R.I.P.
A défaut d'avoir vu le film Get On Up qui ne me branchait pas
plus que ça, je pense que que le documentaire Mr Dynamite
réalisé par Alex Gibney qui sera diffusé le 27/10 sur HBO
risque d'être beaucoup plus intéressant!
(en espérant voir ça tourner en téléchargement rapidement!!!)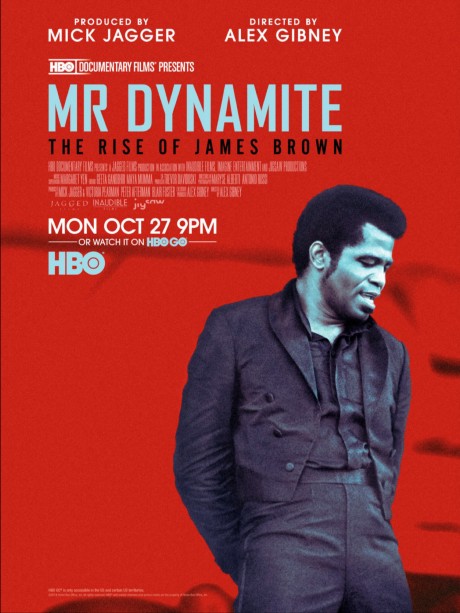 Thanks VV pour l'info
Pour ceux qui captent un peu l'anglais voici l'intégralité
du documentaire Founding Fathers qui contredit l'histoire officielle
en prétendant que le Hip Hop ne serait pas né dans le Bronx mais
plutôt du côté de Brooklyn! Au travers d'interviews d'anciens DJs
et d'images d'archives le doc. revient sur cette partie méconnue
de l'histoire du deejaying à New-York…ENJOY!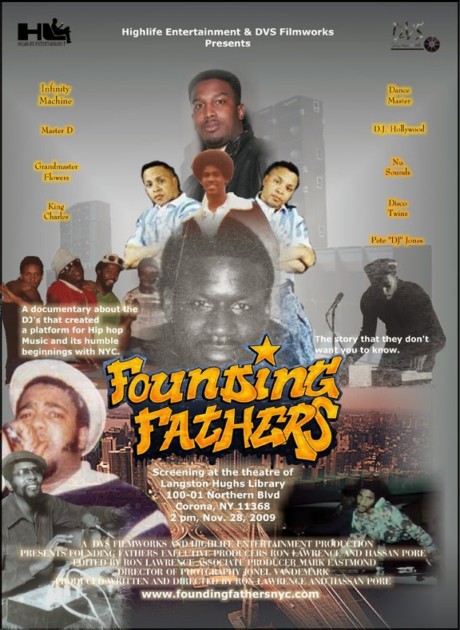 DISC'O'GRAFFIC #15 Spéciale « interdit aux bâtards » le 28 février 2014 aux Disquaires avec vente du livre + séance de dédicaces.
En Live le groupe Horndogz (Funk),
l'expo c'est Papa Mesk et Pict (UTP) et aux platines
Tha Loose Brotherz Dj's
Alors Bloques ta soirée et viens !!!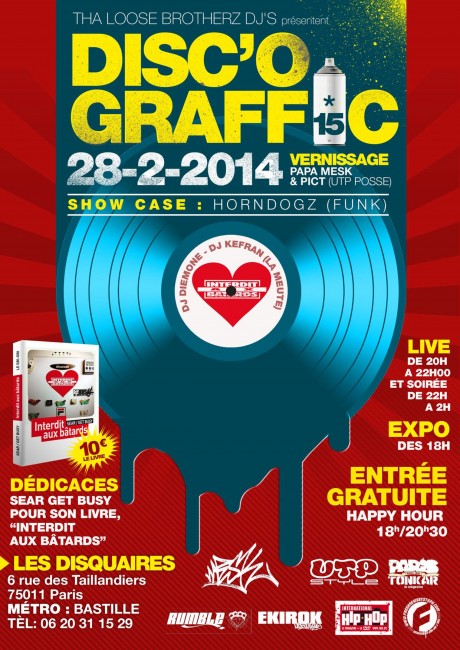 Épuisés depuis des lustres, les 2 volumes des compilations
Shaolin Soul sont devenus cultes et se revendent à prix
d'or sur Ebay. Plus de 15 ans après la sortie du 1er Episode
Uncle O (DJ avec Solo sur les soirées Toxic) a décidé
de piocher à nouveau dans sa discothèque pour nous
concocter une nouvelle sélection qui, vu le tracklist
devrait satisfaire les aficionados des précédents volumes!
Pour accompagner la sortie le 24/04 de ce Shaolin Soul 3
les Episodes 1 & 2 ressortiront aussi en format CD et Vinyl!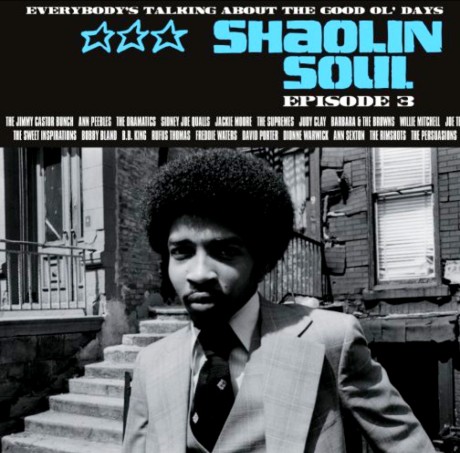 Tracklist :
1/ "Creation (Epilogue)" The Jimmy Castor Bunch
2/ "The Handwriting is On the Wall" Ann Peebles
3/ « Tune Up » The Dramatics
4/ "How Can You Say Goodbye" Sidney Joe Qualls
5/ « If » Jackie Moore
6/ « It's Time To Break Down » The Supremes
7/ « It Ain't Long Enough » Judy Clay
8/ « In My Heart » Barbara & The Browns
9/ "Mercy, Mercy, Mercy" Willie Mitchell
10/ « I'll Never Do You Wrong » Joe Tex
11/ « You Roam When You Don't Get It At Home » The Sweet Inspirations
12/ « Ain't No Love In The Heart Of The City » Bobby Bland
13/ "Chains And Things" B.B. King
14/ "The Breakdown (Part II)" Rufus Thomas
15/ "Groovin' On My Baby's Love" Freddie Waters
16/ « Hang On Sloopy » David Porter
17/ « You're Gonna Need Me » Dionne Warwick
18/ « I'm His Wife (You're Just A Friend) » Ann Sexton
19/ « Takin' It » The Rimshots
20/ « Gypsy Woman » The Persuasions
DISPO EN PRÉCOMMANDE SUR AMAZON.FR
VU SUR FUNKU.FR
On ne présente plus J.Rocc, membre émérite des Beat Junkies!
Si vous aimez le son et les grosses sélections vous avez forcement
écouté l'une de ses mixtapes. Il a mis en ligne il y a quelques jours
une tape intitulée ACTIVATOR Vol.1 spéciale RnB/funk 80s.
Dédicacé aux anciens qui suivent mon blog…U know who U are!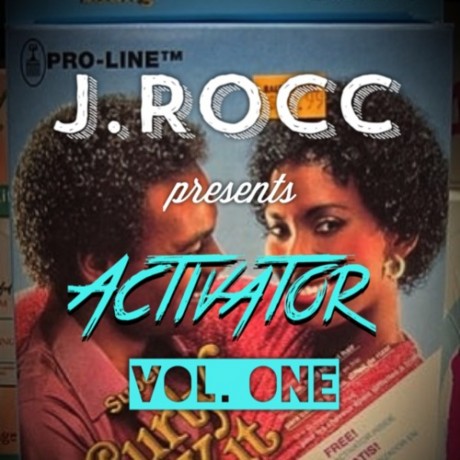 Si vous écoutez encore régulièrement sur vos platines le projet
Heavy Rhymes Experience Vol.1 des Brand New Heavies,
cette collaboration entre Grand Puba (Brand Nubian) et le groupe
jazz/funk du New-Jersey Sunny Daze devrait vous faire plaisir!
C'est dispo en téléchargement sur iTunes.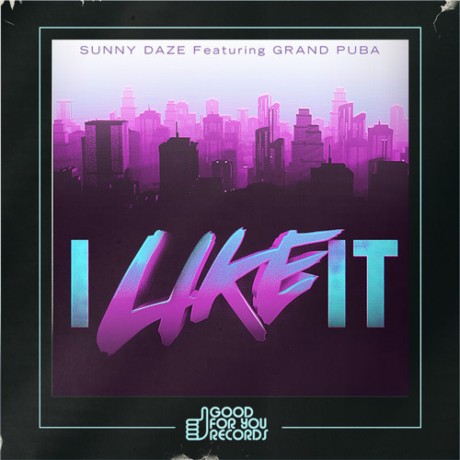 SUNNY DAZE feat GRAND PUBA
« I LIKE IT« 
« THE JAM« 
Le n°56 du magasine Wax Poetics vient d'arriver avec une double couv'
Madlib/Kool Herc qui célèbre le 40ème anniversaire du Hip Hop.
C'est dispo chez Gibert-Joseph Paris!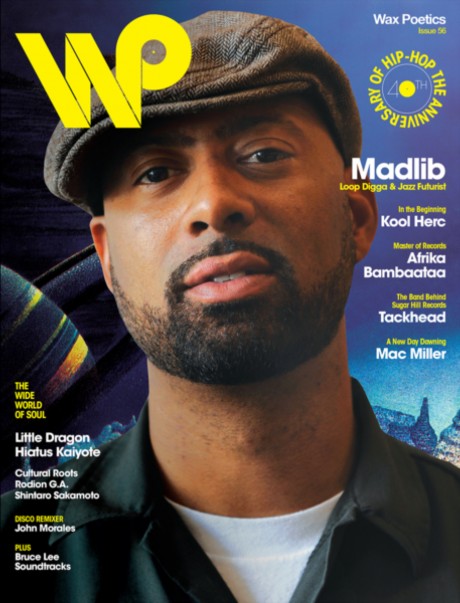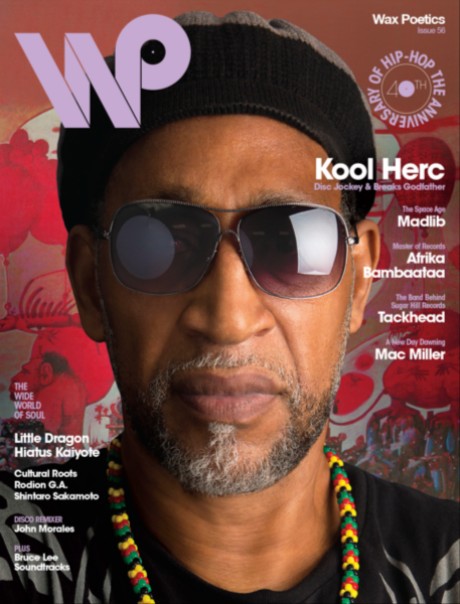 Histoire de vous laissez partir avec du bon son pour vos départs
en vacances, voici 2 mixtapes que j'avais déjà posté il y a 2 ou 3 ans
et qui sont pour moi des modèles du genre. Si vous aimez les gros
breakbeats mixés avec soins et intelligence…téléchargez direct!!!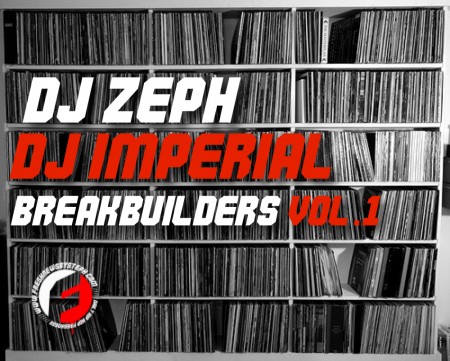 Part 1

:
Part 2

:
DISPO EN TÉLÉCHARGEMENT GRATUIT ICI
Et ci-dessous le 2ème volume  :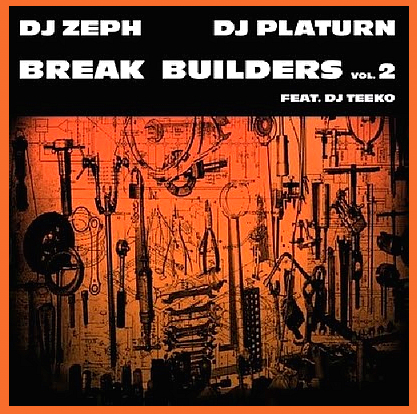 DISPO EN TÉLÉCHARGEMENT GRATUIT ICI
Ce soir c'est la traditionnelle Fête de la Musique et voici 3 bons plans
que je vous recommande si vous voulez passer une soirée Hip Hop.
SUPPORT!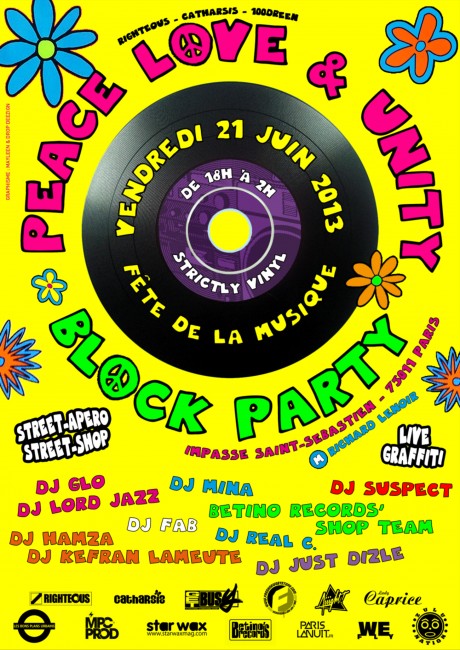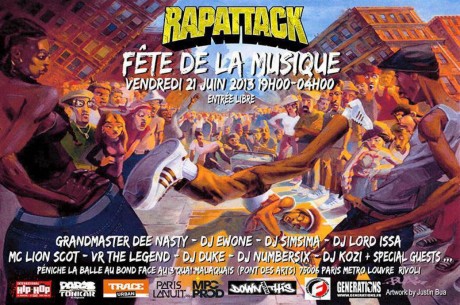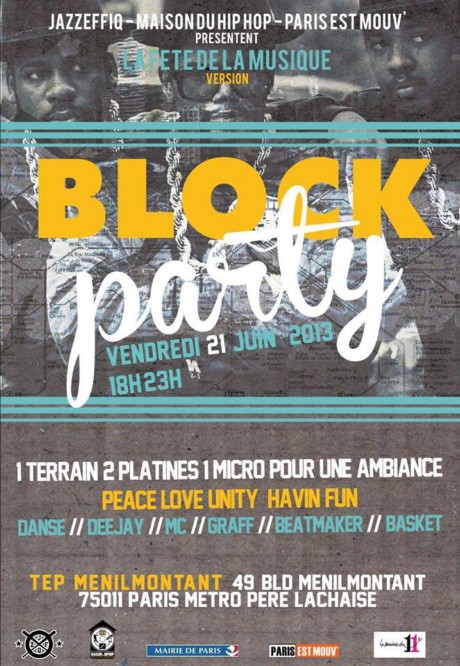 Il y a encore des cadeaux de Noël qui arrivent avec un peu de retard!
Cette fois-ci c'est K-Def qui a décidé de nous offrir ce mix
de 40mn de breakbeats provenant directement de sa cave!
K-Def a pas mal de projets pour 2013 avec les sorties de
plusieurs albums d'instru et des collaborations avec des MC's
comme Blu, Raw Poetic, Quartermaine, El Da Sensei.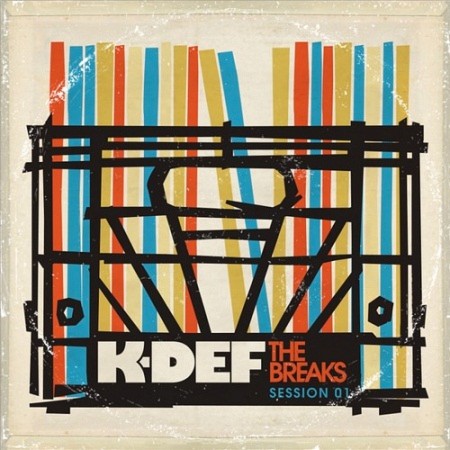 DISPO EN TÉLÉCHARGEMENT GRATUIT ICI