Je voulais vous signaler la sortie aujourd'hui du EP de DJ Nice.
Intitulé My Contibution on retrouve dessus 4 MCs new-yorkais
(Nutso, Koron, Lambo & K Tone) sur un morceau intitulé
NO MC without DJ, NO DJ without MC
Composé de 8 titres, le EP contient 4 versions du titre remixé par
DJ Low Cut, DJ Brans & DJ Duke que je ne vous présente plus!
C'est disponible en format CD ainsi qu'en vinyl sur le label
Prix du vinyl : 12€
Prix VINYL+CD (100 pack) : 15€
Prix d'envoie : 5€ pour 1 vinyl ou 1 pack
7€ pour 2 vinyl (1€ de plus pour l'assurance)
Contact : djniceone@hotmail.com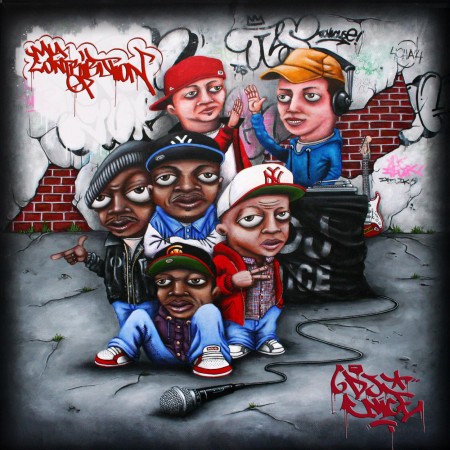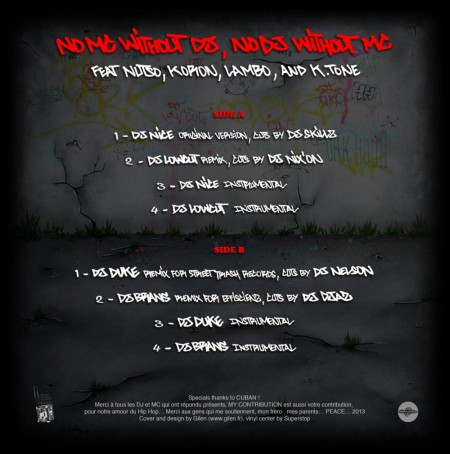 Ci-dessous le teaser des remixes signés DJ Low Cut, DJ Brans & DJ Duke :

News CD:
Ghostface Killah « Twelve Reasons To Die »
14.36€
R.A. The Rugged Man « Legends Never Die »
13.24€
K-Def « The Exhibit »
7.67€
Kev Brown « Songs Without Words vol I & II »"
10.37€
Damu The Fudgemunk « How It Should Sound vol I & II »
10.37€
Timeless Truth « Rock It Science »
12.02€
Trinity « 20 In »
11.63€
LL Cool J « Autentic »
13.12€
Dope D.O.D « Da Roach »
14.63€
Kid Cudi « Indicud »
14.30€
Snoop Lion « Reincarnated »
14.43€
Blu « No York »
12.35€
Parish PMD Smith Presents « Welcome To The Goondox »
14.35€
Spectac & Amiri « Soul Beautiful »
8.53€
Durag Dynasty « 360 Waves »
13.52€
News LP:
Ghostface Killah « Twelve Reasons To Die »
18.75€
Ghostface Killah « Twelve Reasons To Die »
Instrumental Version
18.75€
K-Def « The Exhibit »
Limited Edition Green Vinyl
14.03€
Trinity « 20 In »
15.05€
Public Enemy « Most Of My Heroes Still Don't Appear On No Stamp »
24.99€
Public Enemy « The Evil Empire Of Everything »
24.99€
The Roots « Things Fall Apart »
35.40€
J Dilla « Rebirth Of Detroit »
Instrumentals
17.52€
J Dilla « Lost Tapes Reels And More »
16.99€
J Dilla « Anthem / Trucks »
15.06€
Thanks Dodo!
Aujourd'hui a lieu la 3ème édition du Disquaire Day!
Calqué sur le Record Day US qui se déroule aussi
le 3ème samedi du mois d'avril, la manifestation a pour but
de redonner de l'exposition aux petits disquaires indépendants
et surtout de redonner aux gens le goût d'acheter des disques.
Donc si vous voulez soutenir ces résistants de la musique
allez acheter quelques CDs ou autres vinyls chez votre
disquaire le plus proche!
SUPPORT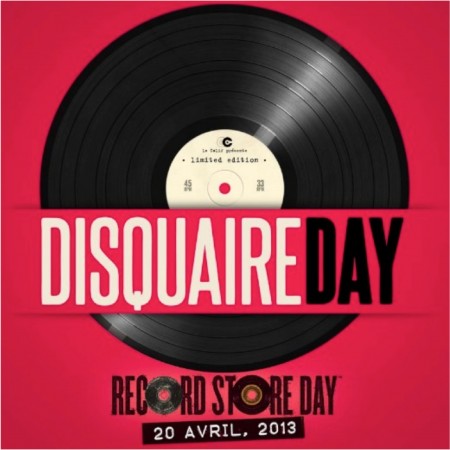 Je voulais vous signaler la réédition de l'album Le Jeu Du Pendu
de Sept & Lartizan sorti en 2008 qui était épuisé depuis longtemps.
Cette réédition double CD comprend l'album original ainsi que sa
version instrumentale. C'est déjà dispo pour 15€ sur leur Bandcamp.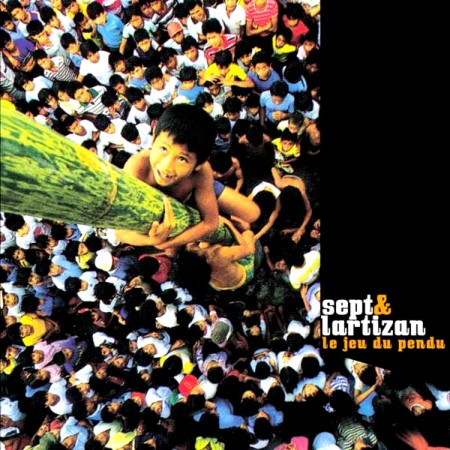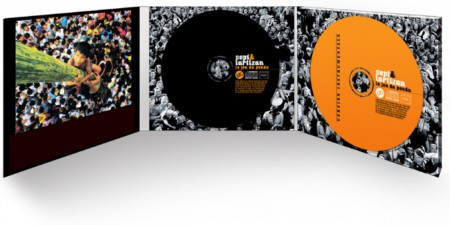 A noter qu'une version double vinyl est en précommande sur le principe
du crowdfunding (voir ici). Il faut minimum 180 précommandes
pour que le pressage puisse être lancé, je vous invite donc à
passer la vôtre ici.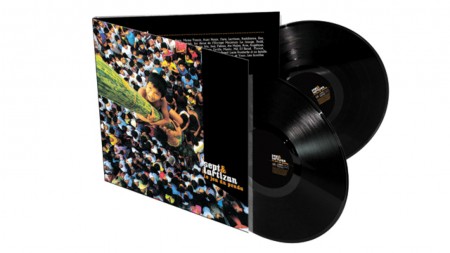 News CD:
Clear Soul Forces « Detroit Revolution(s) »
16.99€
Ill Bill « The Grimy Awards »
14.77€
Demigodz « Killmatic »
13.38€
Gensu Dean & Planet Asia « Abrasions »
12.39€
Micall Parknsun « Me Myself And AKAI »
14.70€
Swollen Members « Beautiful Death Machine »
12.84€
K-Def « One Man Band »
10.05€
Raekwon « The Tonight Show »
8.25€
Cappadonna « Eyrth, Wynd & Fyre »
15.25€
Sadistik 'Flowers For My Father'
10.17€
News LP:
The Doppelgangaz « Hark »
21.99€
Inspectah Deck & 7L Esoteric « Czarface »
20.92€
K-Def « One Man Band »
Limited edition Colored Vinyl
13.58€
Kev Brown « Songs Without Words Vol.1″
12.72€
M.F. Grimm & Drasar Monumental « Good Morning Vietnam »
(ALBUM + INSTRUMENTALS)
15.43€
Thanks Dodo!
Ceux qui avaient acheté le version CD l'année dernière savent que son
contenu est hautement recommandable! Le Funky Man : The Prequel
de Lord Finesse arrivera le 01/04 dans sa version double vinyl 180 gr
et pour fêter ça le label Slice Of Spice vient de mettre en
free download un extrait de cette compilation avec la version demo
signée Diamond D du titre Fat For The 90's qui était sur son album
datant de 1991 Return Of The Funky Man.
ENJOY!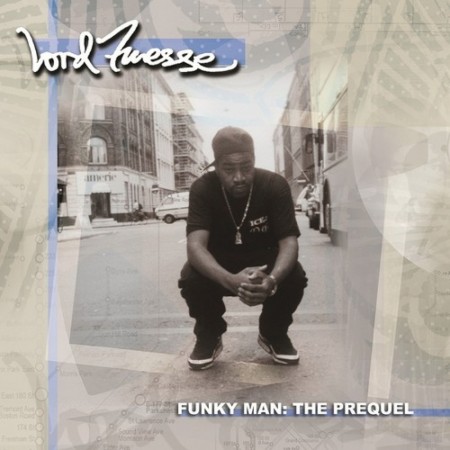 Je ne présente plus le label Slice Of Spice qui fait du très bon travail.
Très proche de Lord Finesse, la nouvelle sortie du label est un
pressage vinyl des 2 titres Pull Ya Card (+ instru) &
Check Me Ou Baby Pah (+ instru) entièrement remasterisé!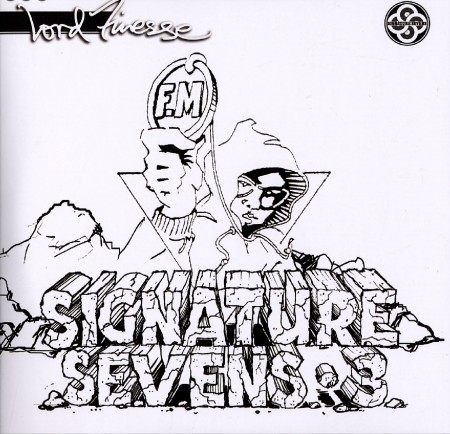 (c'est dispo ici pour $19,97).
Comme souvent chez Slice Of Spice il y a un petit cadeau bonus
pour les heureux acheteurs puisque le label offre un 45t flexi disc
de la version originale du No Gimmicks avec un nouvelle intro
et un couplet de Krs One réenregistré.
A défaut de l'avoir on peut déjà l'écouter :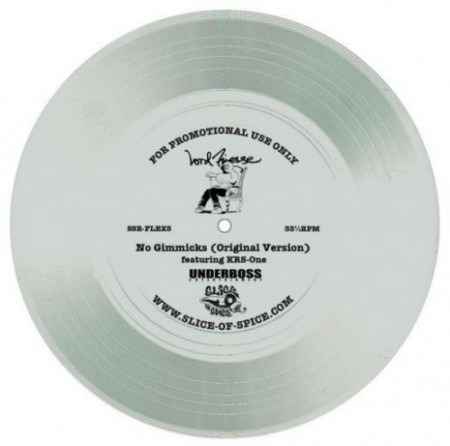 Pour ceux qui ne connaissent pas encore le label anglais
Chopped Herring Records, le DJ Woody Fly vous propose
une très bonne sélection de leur catalogue. On retrouve dessus
Action Bronson, Meyhem Lauren, Finsta Bundy,
Natural Elements, Da Henchmen, Q-Ball & Curt Kazal
J.V.C.F.O.R.C.E. Bref une bonne façon de voir le travail effectué
par ce label qui contribue à la remise en surface de certaines
pépites oubliées ou inédites du rap 90's…SUPPORT!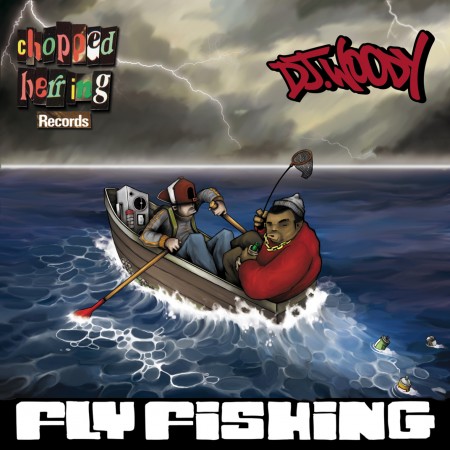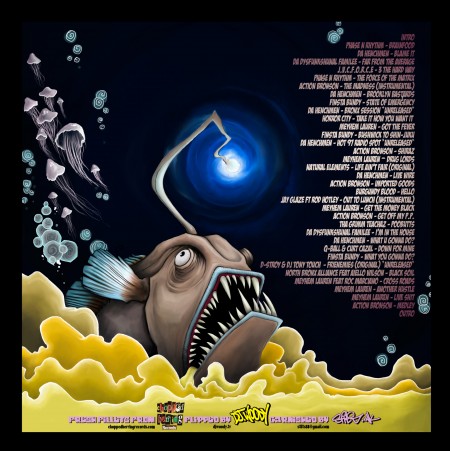 Pour les fans du beatmaker canadien exilé à New-York voici un bel
objet à rajouter à votre collection. Marco Polo s'est associé
avec le label allemand Street Symphony Records pour sortir
ce vinyl 7 titres qui sera disponible ici à partir du 01/03.
A l'écoute des snippets ça va être du lourd!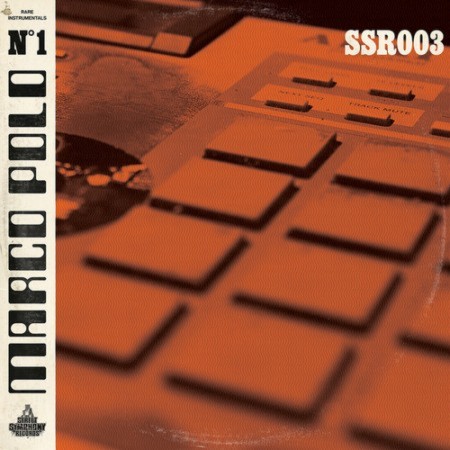 Tracklist:
A1 Neek The Exotic "My Own Line"
A2 Skyzoo "Block Shit"
A3 Marco Polo feat. A.G., JuJu & Sadat X "Rollin"
A4 Grand Daddy I.U. "The Veteran"
B1 Talib Kweli "Push Thru" (Marco Polo Remix)
B2 Reef The Lost Cauze "I Wonder"
B3 Vinnie Paz "Crime Library"
Le label Get On Down a décidé de faire mal à nos portefeuilles
avec ses rééditions luxueuses! Après le Illmatic de Nas,
c'est au tour du Iron Man de Ghostface Killah de bénéficier
du traitement « gold » et surtout du remaster qui devrait redonner
à ce classic une nouvelle jeunesse! C'est limité à 2000 exemplaires
donc il n'y en aura pas pour tout le monde!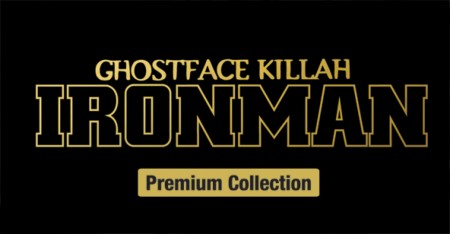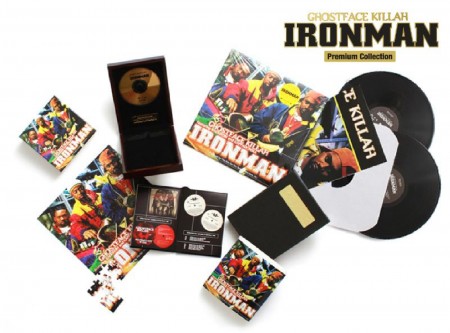 Gros arrivage d'imports cette semaine chez Gibert Joseph Paris!

News Cd
Edo G « Intelligence & Ignorance »
12.16€
Oh No « Disrupted Ads »
10.71€
Fashawn « Champagne & Styrofoam Cups »
10.73€
Inspectah Deck & 7L Esoteric « Czarface »
12.16€
Artifacts « Between A Rock And a Hard Place »
11.99€
Dead Prez « Information Age »
9.61€
Joe Budden « No Love Lost »
14.47€
J-Love « Pardon My Intrusion »
13.41€
Mr Green « Collage »
8.91€
Frank N Dank « 48 Hours »
(ALBUM + INSTRUMENTALS)
13.29€
Moe pope & Rain « Let The Right Ones In »
12.17€
UPTOWN Xo « Colour De Grey »
10.71€
News Lp
J-Dilla « Donuts
45 Box Set
34.99€
J-Dilla « Wild »
12″
6.50€
Dj Brans « The Branstorm »
15.62€
Beneficence « Concrete Soul »
14.12€
Blu « Her Favorite Colour »
11.91€
Frank N Dank « 48 Hours »
(ALBUM + INSTRUMENTALS)
17.69€
Oh No « Disrupted Ads »
15.99€
Thanks Dodo!
Après la compilation intitulée « Iron Fists Chronicles » (voir ici)
sortie début janvier, Rza récidive avec une nouvelle compilation intitulée
« Shaolin Soul Selection Vol.1″ uniquement composée de morceaux
extraits du catalogue du label Stax. Ça sortira le 19 mars sur son label
Soul Temple et il y aura une version 3 vinyls et une version 2 CD's.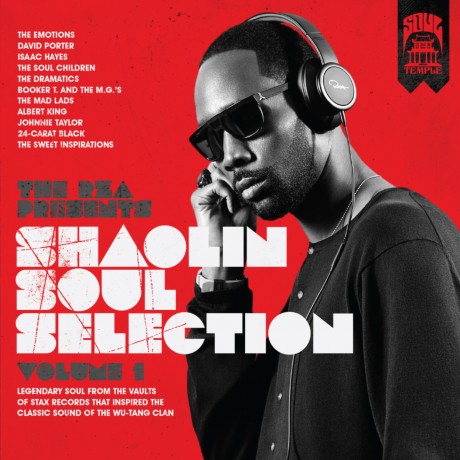 Ci-dessous un mix de 10mn de la compilation signé DJ 7 :
DISPO EN FREE DOWNLOAD ICI
L'excellent beatmaker K-Def sortira le 5 mars prochain
un nouvel album instrumental intitulé « One Man Band ».
Il y aura une édition vinyl vert limitée à 500 copies ainsi qu'une
version vinyl noir + une édition CD qui contiendra 4 bonus tracks
(dispo ici en précommande).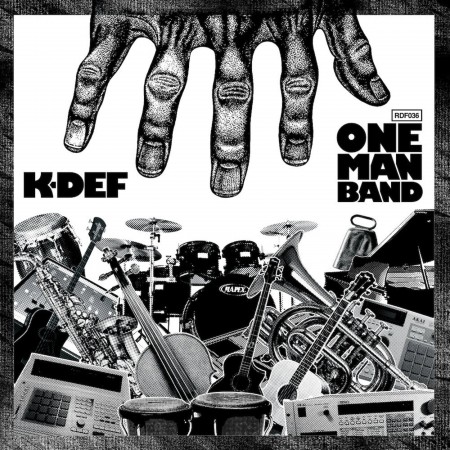 Vous trouverez ci-dessous les snippets de l'album :
CD TRACKLIST
FUNKY FRIDAYS
DARK SOUL
I'M CHILLIN
TOUCHING REALNESS
STREET JAZZ
GHETTO'S GROOVE
SOUL PAPER
K COMES THRU
NJ DODGERS
LOVELY WOMAN
WATCHING THE CLOUDS
I SEEN A BLIND BAT
+ CD INCLUDES 4 BONUS TRACKS
J'en profite pour vous balancer le nouvel épisode de la série de Gasface
Talkin' All That Jazz qui est justement consacré à K-Def :
Beaucoup de petits labels spécialisés dans la réédition nineties
commencent à voir le jour (Slice Of Spice, Chopped Herring,
No Sleep Recording). Je viens de tomber sur un label appelé
Dope Folks Records qui propose lui aussi quelques petites
pépites 90's (en écoute ici ) Les maxis vinyl sont en vente ici,
avec des pressages limités à 300 copies. Ils ont eu la gentillesse
de lâcher un titre en téléchargement gratuit du groupe Example
(Houston Texas) extrait de leur « Impulses EP » enregistré en 1997.
DOPE!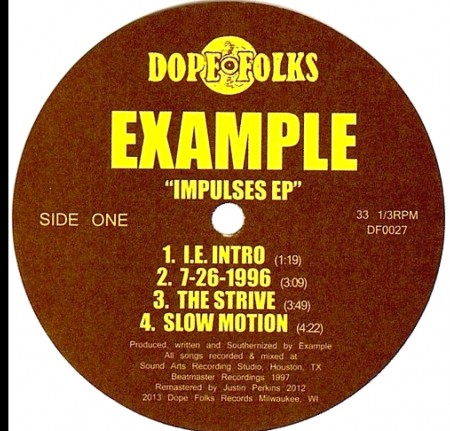 L'album de DJ Brans « The Branstorm » vient d'arriver
dans sa version vinyl, attention c'est limité à 300 copies
et c'est disponible ici SUPPORT!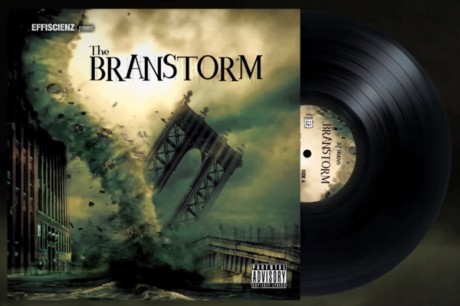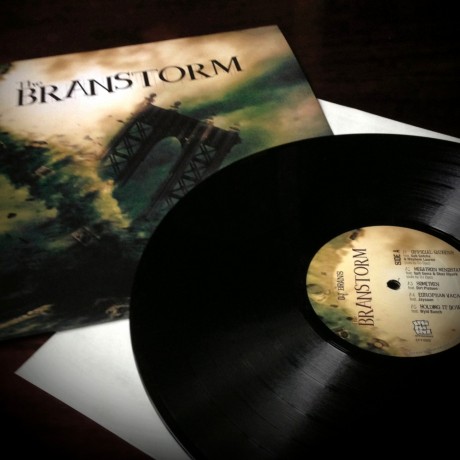 tracklist :
A1. Official Queens feat. Gab Gotcha & Meyhem Lauren (cuts by DJ Djaz)
A2. Megatron Mindstate feat. Spit Gemz & Shaz Illyork (cuts by DJ Djaz)
A3. Somethin feat. Dirt Platoon
A4. European Vacation feat. Jaysaun
A5. Holding It Down feat. Wyld Bunch
B1. All The Time feat. Spit Gemz & Shaz Illyork
B2. Dreamin feat. Wildelux (cuts by DJ Djaz)
B3. Bronx Vs. Queens feat. Hasstyle & Blaq Poet (cuts by DJ Djaz)
B4. Worldwide feat. M-Dot vs. Armageddon
B5. DJ Brans All Starz feat. Nutso, Wildelux, King RA, B.A.M,
DebOnAir, M-Dot, Wyld Bunch, Dirt Platoon & Blaq Poet (cuts by DJ Djaz)
Ci-dessous un petit mix des 10 titres signé DJ Djaz :