Nouveau clip extrait de Welcome To The Boomdox, projet sorti
en avril qui réunissait Parrish Smith (EPMD), Sean Strange &
les allemands de Snowgoons. L'album est tjs dispo sur iTunes.
Ça fait plaisir de revoir la tête de Smoothe Da Hustler
qui nous livre ici un couplet super efficace…ENJOY!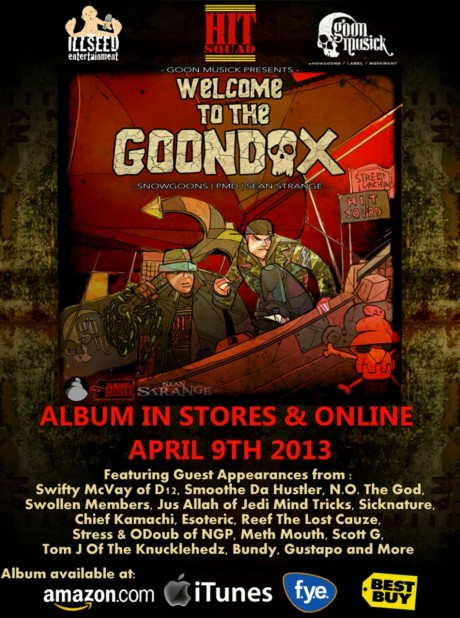 Si vous n'avez pas eu la chance d'aller voir Gimme The Loot au cinéma
l'édition DVD vient d'arriver dans les rayons de Gibert-Joseph à 19,99€.
Pour ceux qui veulent le commander en ligne il aussi sur Amazon.fr.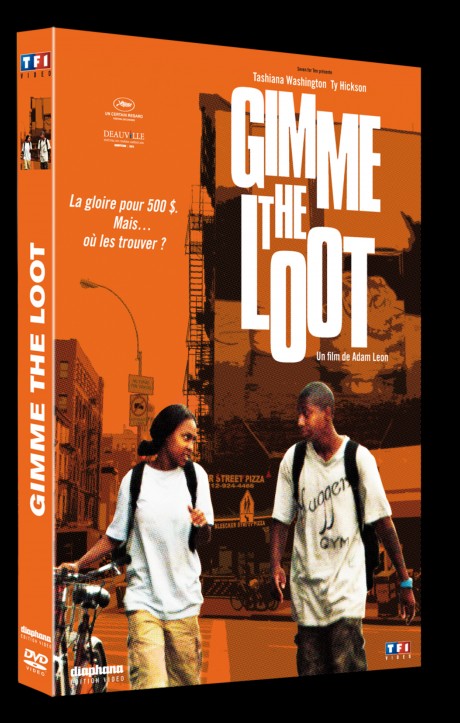 Pour ceux qui ne connaissent pas voici la bande-annonce :
Un inédit du groupe vient de tomber sur le site Soul Temple Music,
il y a aussi la possibilité de le commander en version 45t.
Je vous rappelle que le Wu-Tang Clan sera en concert
le 26/05 au Zénith de Paris (places dispo sur Fnac.com).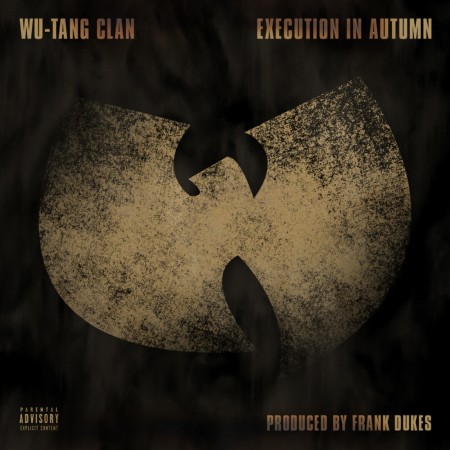 WU-TANG CLAN
(PROD BY FRANK DUKES)
Je viens de tomber sur cette vidéo du rappeur new-yorkais ANTHM
et je me suis empressé de télécharger son dernier projet entièrement
produit par GodLeeBarnes (aka Blu). Il y a de très bons morceaux
et surtout le mec a du flow…à surveiller!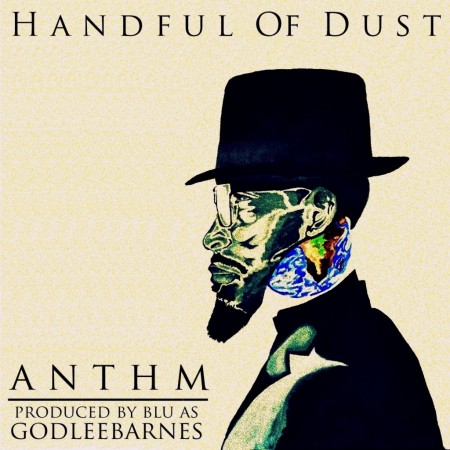 DISPO EN TÉLÉCHARGEMENT GRATUIT ICI
Nouveau clip des Doppelgangaz extrait de Hark
leur dernier album toujours dispo en import chez Gibert Joseph
et en téléchargement payant sur leur Bandcamp.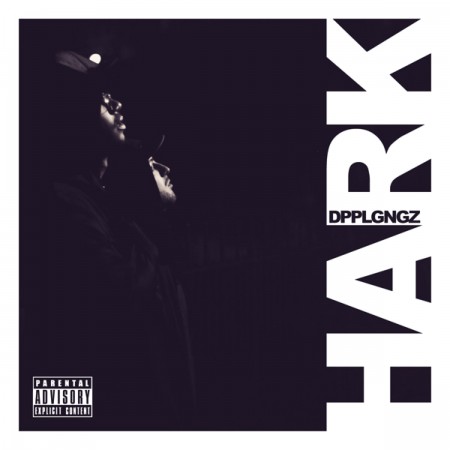 J'avais posté ici In The Grind We Trust la mixtape
de Realm Reality, voici son nouveau morceau sur lequel
il retrouve Prodigy pour une bonne petite smootherie!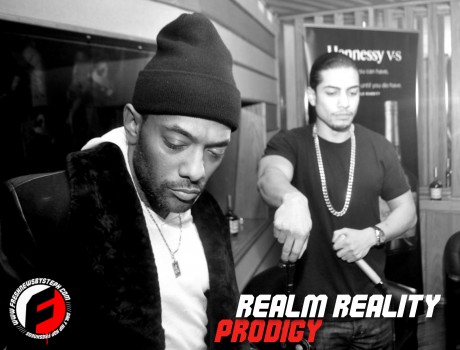 Thanks au poto Ressa pour l'info!
Merci à Nic pour la découverte, le p'tit jeune s'appelle HD
il est originaire de Brooklyn. Il fait clairement partie de cette vague
de teenagers très influencés 90's. Si le clip de Don't Stop vous parle,
je vous conseil de télécharger sa tape Since 94 ci-dessous!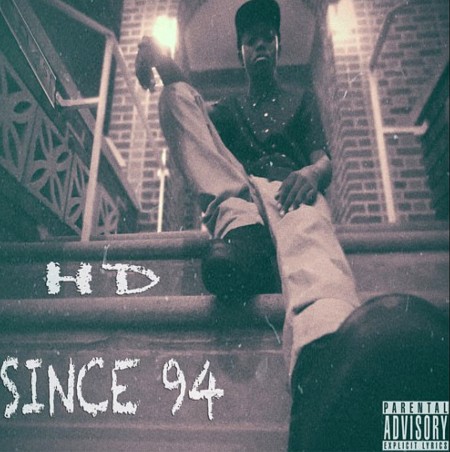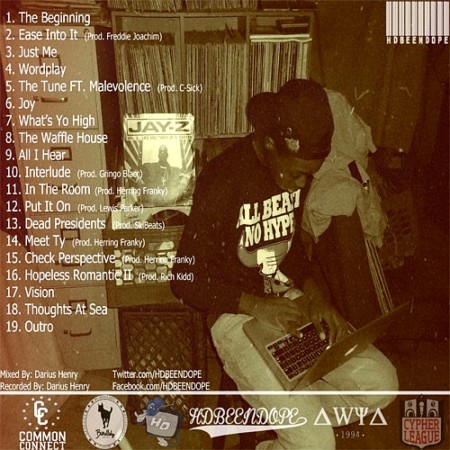 DISPO EN TÉLÉCHARGEMENT GRATUIT ICI
Voici la cover et le tracklist du prochain EP de Wyld Bunch
qui sera entièrement produit par DJ Brans (Effiscienz).
Ca sort donc le 24 juin en digital, CD et vinyle.
Pour la version CD, le EP sera entièrement remixé par
Confidence, DJ Low Cut, Kyo Itachi, Venom,
Azaia, Flev, Alterbeats & DJ Qvali.
Bref…l'artillerie LOURDE!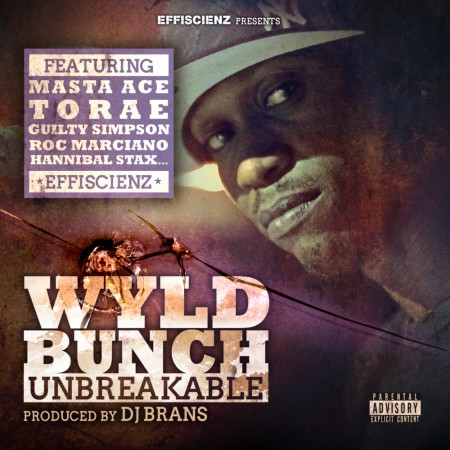 TRACKLIST :
01 SKILLZ feat. GUILTY SIMPSON (CUTS BY DJ DJAZ)
02 KEEP IT MOVIN feat. ROC MARCIANO (CUTS BY DJ DJAZ)
03 CAN'T PLEASE THEM ALL feat. MASTA ACE
04 HARD ON THE BEAT feat. RAF ALMIGHTY (of DIRT PLATOON)
(CUTS BY DJ DJAZ)
05 I DO NOT FAIL feat. HANNIBAL STAX (CUTS BY DJ DJAZ)
06 GET IT feat. H. LLOYD & OXYGEN (of SPUTNIK BROWN)
(CUTS BY DJ DJAZ)
07 LONG TIME AGO
08 BEAST'N feat. TORAE (CUTS BY DJ DJAZ)
Nouveau clip extrait de Float dispo en téléchargement sur iTunes.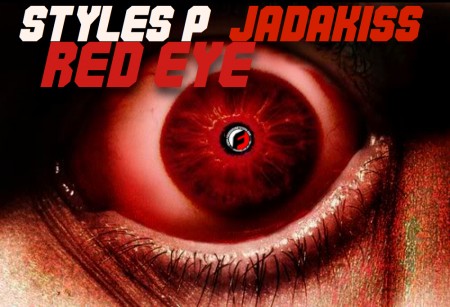 Je voulais vous signaler la sortie aujourd'hui du EP de DJ Nice.
Intitulé My Contibution on retrouve dessus 4 MCs new-yorkais
(Nutso, Koron, Lambo & K Tone) sur un morceau intitulé
NO MC without DJ, NO DJ without MC
Composé de 8 titres, le EP contient 4 versions du titre remixé par
DJ Low Cut, DJ Brans & DJ Duke que je ne vous présente plus!
C'est disponible en format CD ainsi qu'en vinyl sur le label
Prix du vinyl : 12€
Prix VINYL+CD (100 pack) : 15€
Prix d'envoie : 5€ pour 1 vinyl ou 1 pack
7€ pour 2 vinyl (1€ de plus pour l'assurance)
Contact : djniceone@hotmail.com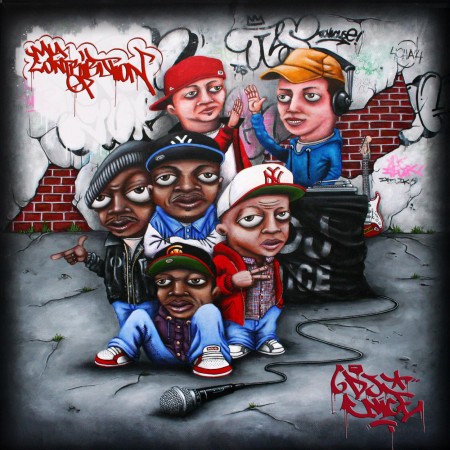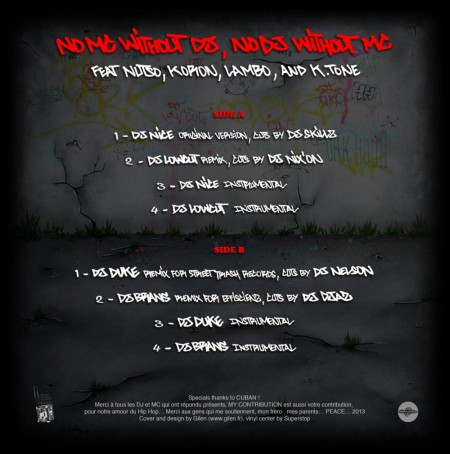 Ci-dessous le teaser des remixes signés DJ Low Cut, DJ Brans & DJ Duke :
Nouvel inédit de Rakim signé Dominic Owen,
ça date de 1995 et c'est du lourd!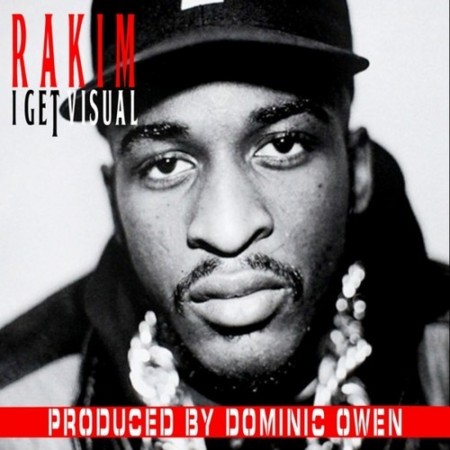 Merci à DJ Low Cut pour cette exclu!
Voici le 1er clip tiré de In The Cut son projet commun avec Nutso
qui sortira le 03/06. En attendant Shut'Em Down est disponible
en téléchargement payant sur le Bandcamp de Low Cut!
SUPPORT!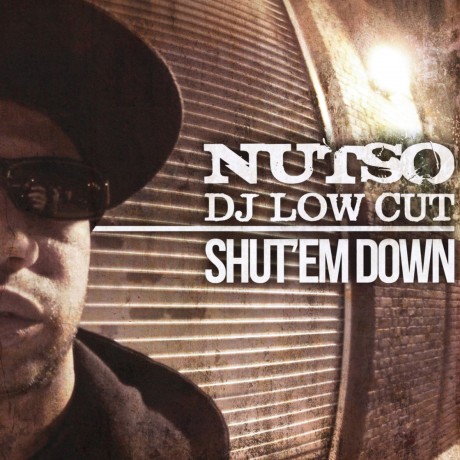 J'avais posté le son ici en février, voici enfin le clip!
De mémoire c'est même le 1er clip des Natural Elements
depuis leurs débuts en 1993!!! J'espère que ça va déboucher
sur un nouvel album…wait & see!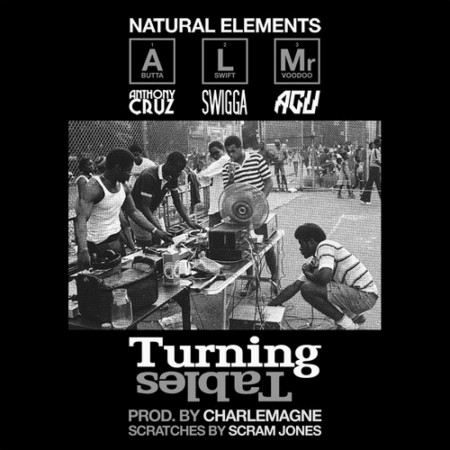 Histoire de finir de vous convaincre de télécharger ici l'excellent EP
I Plaid The 5TH de Nutso, voici un autre extrait avec cette fois-ci
2 featuring de poids avec la légende Kool G Rap et Mic Geronimo!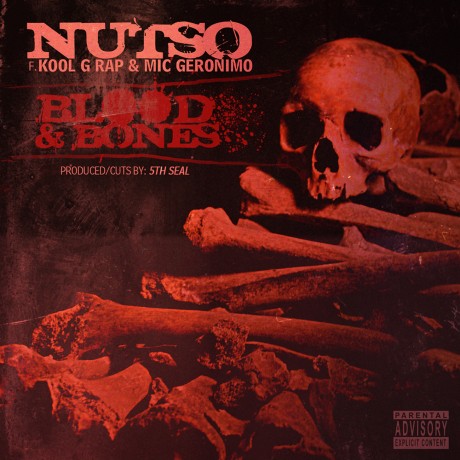 NUTSO feat KOOL G RAP & MIC GERONIMO
(PROD BY 5TH SEAL)