Les deux fondateurs du label de Chicago Numero Group -Ken Shipley et Rob Sevier- spécialistes des rééditions des musiques noires les plus fameuses du marché reviennent à Paris pour une soirée exceptionnelle cet automne.
Dès 16h le samedi 20 octobre il sera possible de retrouver et d'acheter les meilleurs disques du label dans un pop-up store unique. Coffrets deluxe, 45 tours rares, versions vinyles et CD de leurs compilations les plus convoitées seront disponibles. Le label est aussi plus récemment devenu une référence dans d'autres registres musicaux et ils seront bien sûr représentés. Rob Sevier et Ken Shipley seront là pour vous faire bouger sur le meilleur de la soul et de la funk qu'ils ont héroïquement déterré ou sauver de l'oubli. Le DJ/producteur Venom du collectif Golden Years of Hip hop/Ninjustice ouvrira la soirée avec un set mettant en avant les pépites soul-funk samplées dans les classiques du rap et du RnB contemporain. Trinidad, un des fondateurs du Toulouse Soul Club poursuivra la soirée avec un set pointu et dansant. Rob Sevier en profitera pour nous faire découvrir sur le dancefloor les prochaines perles du label. Des invités surprises seront aussi présents afin de faire de cet évènement la soirée Soul/Funk de l'année.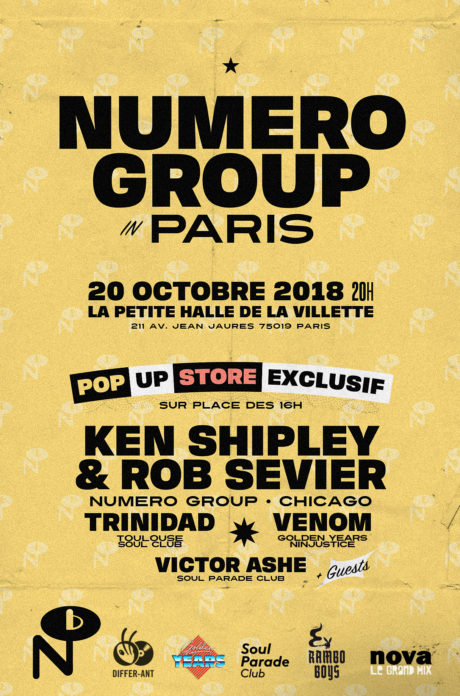 1er clip extrait de Shock Treatment le projet du MC/Beatmaker
de Buffalo TheRealSkitso qui sortira le 22/10.
Dispo en Digital sur Bandcamp.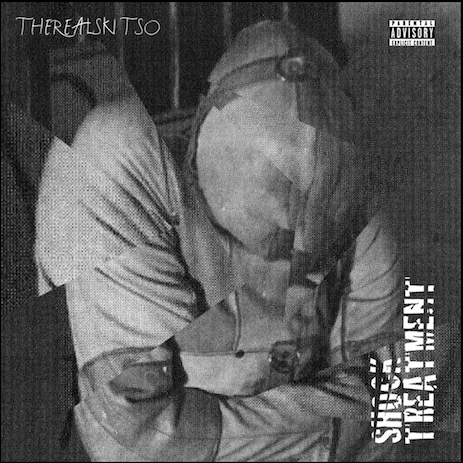 Nouveau clip de Q-Unique (The Arsonists) extrait de son album
The Mechanic actuellement dispo en Digital sur Bandcamp.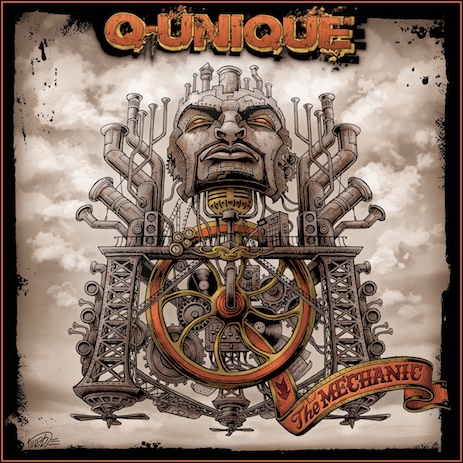 Le MC de Harlem Nino Man rend hommage au morceau
Friends de Whodini avec ses potos Jadakiss & Styles P.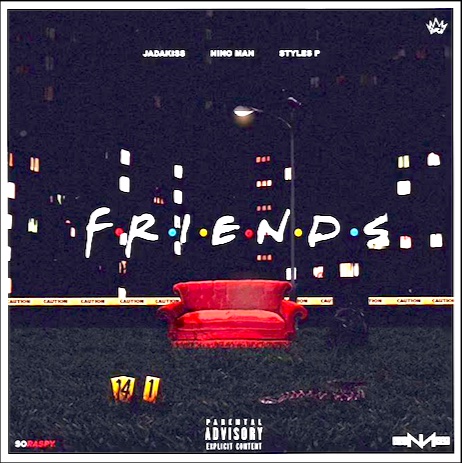 L'original de Whodini :
Deux des plus talentueuses représentantes Hiphop US underground se réunissent pour une tournée européenne qui s'annonce percutante!
Originaire de Washington DC, SA-ROC a le flow qui frappe sur des thèmes d'évolution spirituelle, de justice sociale et des messages d'émancipation.
Royale, déterminée, puissante et qualifiée de « Spit Queen » par Talib Kweli et DJ Premier, Dynasty (Queens) écrit avec le cœur mais reste une puncheuse au micro.
La venue sur une même scène de ces deux MCs au caractère bien trempé et à la détermination affichée est une véritable réjouissance!
Ce sera le fond et la forme, le flow et le sens! On veut toutes et tous vous voir le 17!!
Les créatrices Hiphop seront également de la partie, HipHop-Up Store par Djenowa Bijoux Dnw Women Like Hip-Hop Mozuri Hip Hop For Rêveurs
Et le warm-up sera divinement assuré par Djmissmak Maka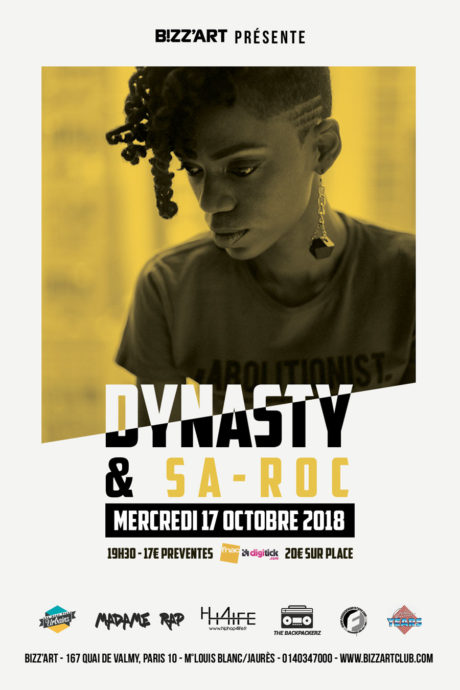 PLACES DISPO SUR FNAC.COM
+ D'INFOS SUR LE FACEBOOK EVENTS
Clip extrait de Hell Up In Queens le dernier album
de Neek The Exotic actuellement dispo en téléchargement
sur iTunes.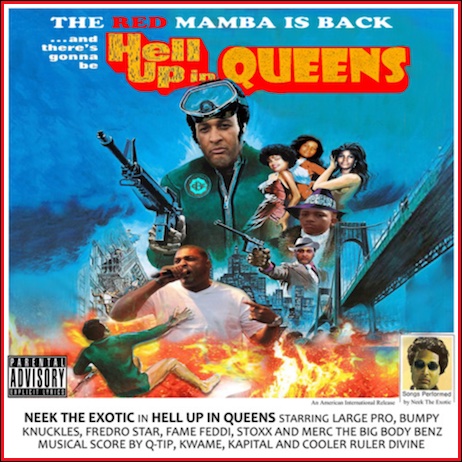 Erick Sermon a compilé une dizaine de freestyles de son crew
réalisés dans différentes émissions radio ou TV. Au programme
Keith Murray, Redman, Jamal, Tommy Gunn
brûlent le MIC et montrent que Def is The Squad!
Dispo en Digital sur Bandcamp.
Le titre « hypnotique » du jour avec ce nouveau morceau du duo
new-yorkais The YoungFellaz produit par Rockwilder.
Erick Sermon s'occuperait de la suite de leur carrière
donc…à surveiller!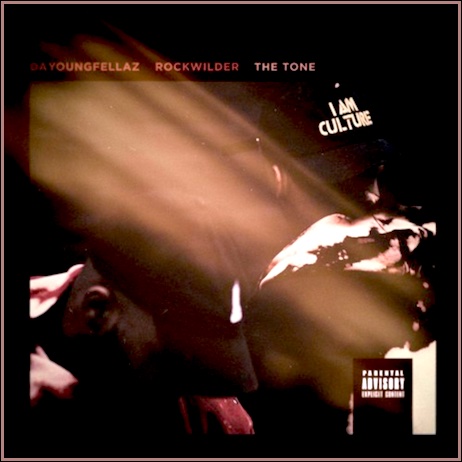 Le MC de Baltimore Ill Conscious s'est associé au beatmaker
portugais Mz Boom Bap pour réaliser ce nouveau EP
intitulé Sorcery dont voici le 1er extrait vidéo.
Il sera dispo en vinyl ici et en Digital sur iTunes.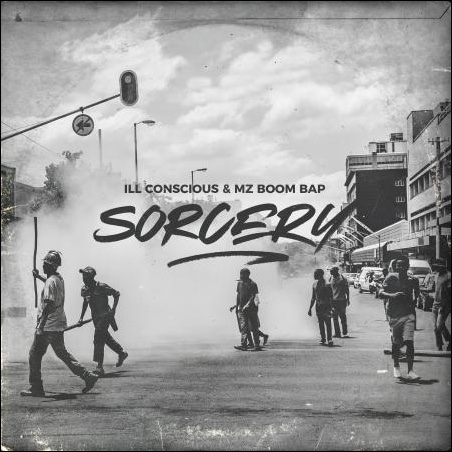 Extrait de The World Is Piff 1.5 le dernier projet de Jamal Gasol!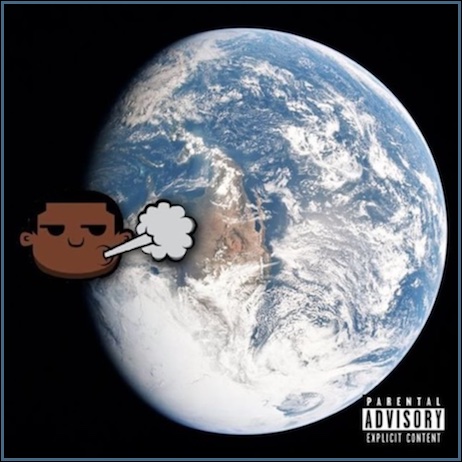 Nouvel extrait de Spoils of War le prochain album de Awar
qui sortira le 26/10/18. Il sera dispo en CD & Vinyl sur Bandcamp.
Nouveau J-Live extrait de son EP Lose No Time
qui sortira cette semaine et qui sera dispo
en Digital sur son Bandcamp.