Dans la série des activistes qui œuvrent pour la bonne cause,
je voulais vous parler de l'émission Da Real Kickin'Funkster du poto
Dj Brasko diffusée tous les jeudi sur Radio Campus Orléans.
Allez jeter une oreille sur son show qu'il réalise au côté de Nero.
Vous trouverez ci-dessous le podcast de sa dernière émission
spécial RnB…St Valentin oblige!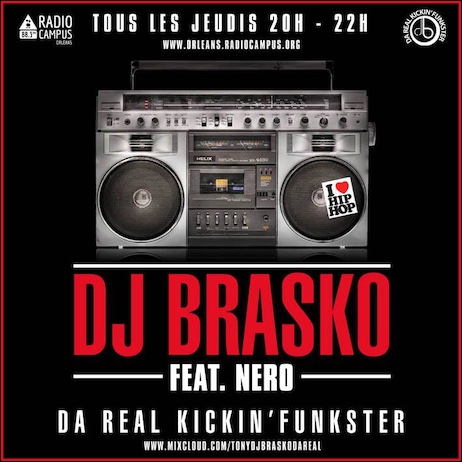 Voici la dernière émission de Featuring All Starz
animée par le poto Nes Pounta et dans laquelle vous pouvez
retrouver chaque semaine mes sélections East Coast
ainsi que celles de Dany Low Key pour la West Coast.
Pour cette émission on retrouve Dj Skandal aux platines!!!
Notez dans vos agendas, c'est chaque semaine le vendredi soir
de 22H30 à minuit sur Radio FPP 106.3 FM.
SUPPORT!!!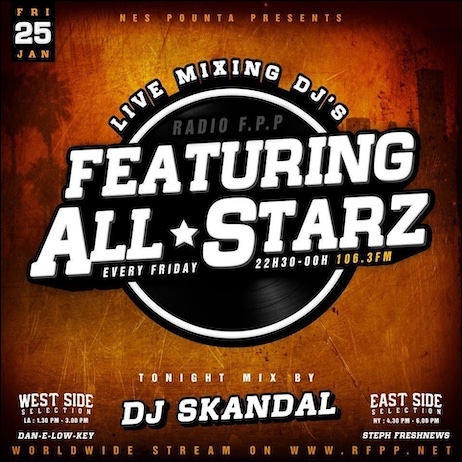 Si vous êtes passé à côté du beatmaker Big Ghost Ltd
le poto Corrado vous propose une séance de rattrapage
via ses  Built To Last Mix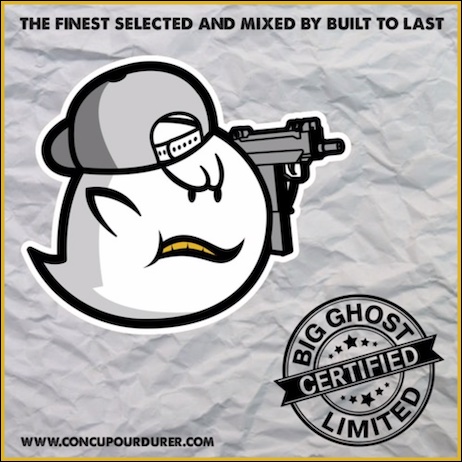 Big Up au poto Corrado!
Le poto DJ Young LeF a repris son émission M City Radio
depuis la rentrée, voici les podcast des 4 derniers shows.
Pour les tracklisting vous pouvez les retrouver sur son Mixcloud.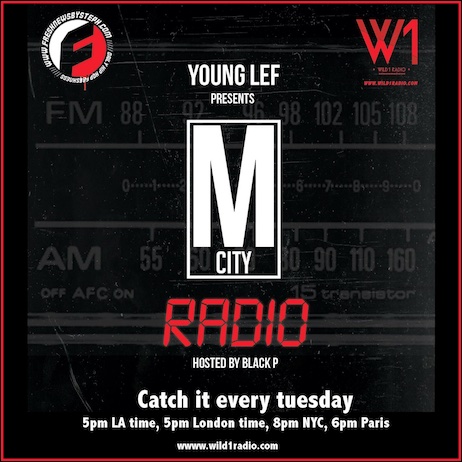 M CITY RADIO #20
M CITY RADIO #19
M CITY RADIO #18
M CITY RADIO #17
Dave East & Styles P étaient les invités de Funk Flex
dans son émission radio pour la promo de leur excellent album
Beloved (actuellement dispo sur iTunes).
Voici les 2 parties de leur session Freestyle!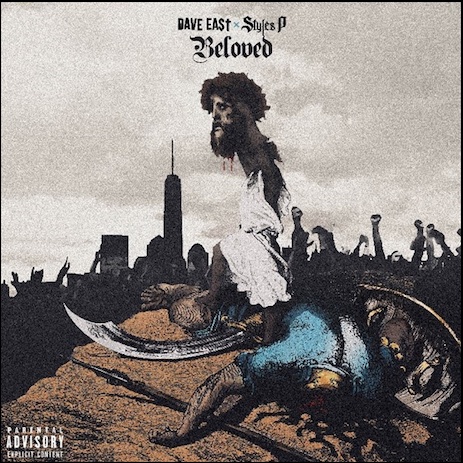 Je voulais mettre en avant cette semaine le taff de 2 activistes
Dj Ronsha & G-Zon qui chaque semaine balancent une très bonne
sélection des dernières news rap dans leur émission RONSHA MIX.
Je vous recommande fortement d'aller y jeter une oreille
car les mecs sont 2 gros passionnés…SUPPORT!
Le RONSHA MIX est diffusé tous les jeudi de 20h à 22H
sur raptz.com.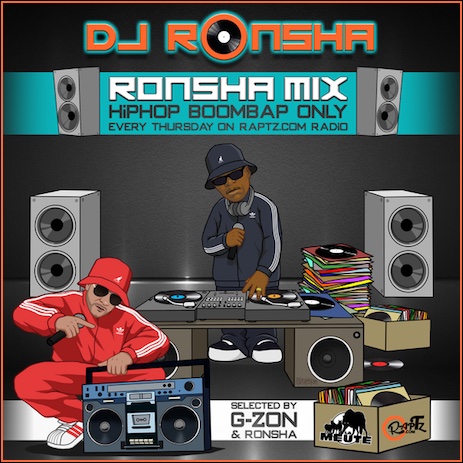 Erick Sermon a compilé une dizaine de freestyles de son crew
réalisés dans différentes émissions radio ou TV. Au programme
Keith Murray, Redman, Jamal, Tommy Gunn
brûlent le MIC et montrent que Def is The Squad!
Dispo en Digital sur Bandcamp.
Quand le poto Corrado rend hommage à l'un des groupes phares
de la Boot Camp Click avec un mix consacré à O.G.C.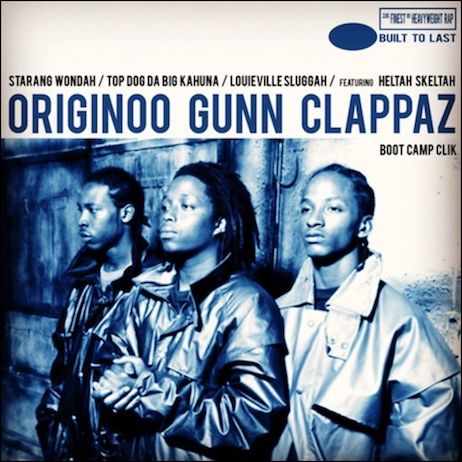 Big Up au poto Corrado!
Voici les 4 derniers Podcast de la série M City Radio
du poto DJ Young leF avec un #12 entièrement consacré
au beatmaker Fred Le Magicien.
Pour les tracklisting vous pouvez les retrouver sur son Mixcloud.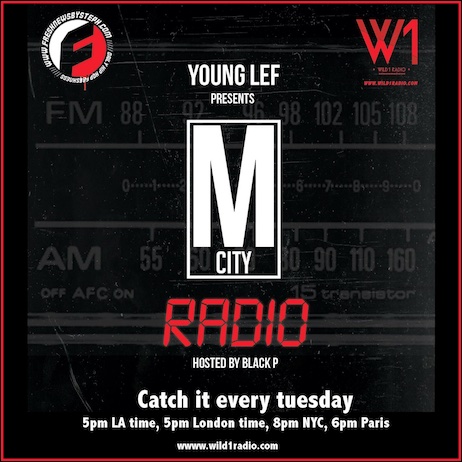 J'étais un peu à la bourre vu la « productivité » du poto DJ Young LeF
donc voici les 3 dernières émissions de M City Radio (Vol.6, 7 & 8).
Pour les tracklisting vous pouvez les retrouver sur son Mixcloud.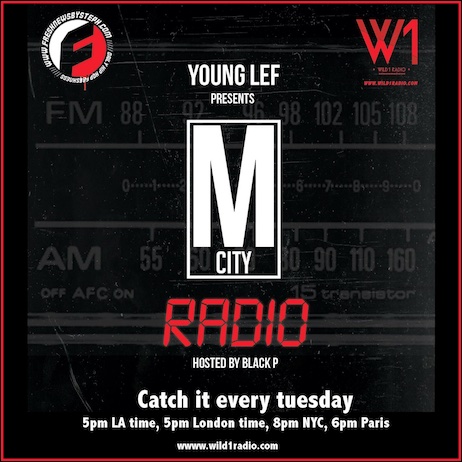 Du tournage de « Wonder Woman » aux micros du Get Busy Show, Said Taghmaoui et Mounia Moula, acteur et cascadeuse aux carrières désormais internationales, évoquent leur parcours… Les sports de combat sont ils un école de la vie ? le Hip Hop est-il lui même un sport de combat ? Entre le poids d'un milieux social et le plafond de verre du cinéma français, le salut se trouve-t-il à l'autre bout du monde ? Faut-il partir pour mieux revenir ? Autant de questions essentielles auxquelles l'équipe du Get Busy Show et surtout ses deux invités tentent de répondre dans cette 12eme édition de la meilleure émission du monde… et de ses alentours.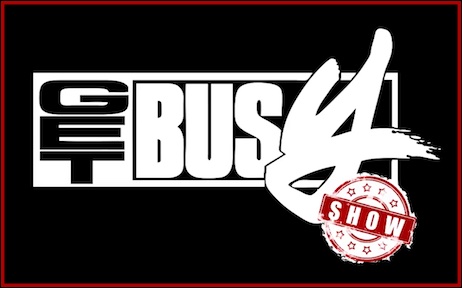 Nouvelle playlist de la série M City Radio du poto DJ Young LeF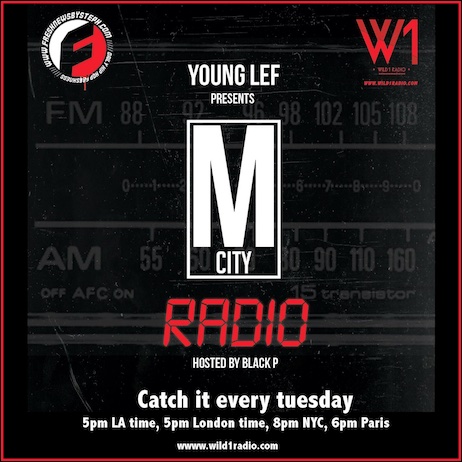 1. Black P intro ( Just Music Beats )
2. Jadakiss × Nino Man : i need U
3. Jim Jones : wasted talent commercial
4. El Camino × Benny : no smoke
5. Cozz : questions
6. Eto : Smiff & Wesson freestyle
7. Jericho Jackson : self made
8. Rocca : 2018 rien de 9 ( Kobé Beats )
9. Ambassador Rick × Conway : blot that
10. WSG : pt.2
11. Vino × Benny : seen it all
12. Ron Brice × Cham : inception ( Just Music Beats)
13. Rigz : 2″ coming
14. Dave East : prosper
15. Crime Apple : Palo Santo
16. Kool G Rap × WSG × Conway : r.i.p.
17. Deeway : Cassius Clay ( Corrado )
18. Jamal Gasol × Benny : it ain t safe
19. Styles P × Nino Man : element
20. Dinos : carte gold freestyle
21. Jaji : automatic
22. Currensy : Billy Ocean
23. Joe Luccaz × Alphawann : knight rider ( Pandemik Musik )
24. The Musalini : cut
25. Primo Profit × Conway : border wars
26. Crime Apple × Benny × Milano Constantine × Eto : gorillas
En « Clip Bonus » le titre Cassius Clay de Deeway prod by Corrado
que vous pouvez retrouver dans la playlist de ce #5 de M City Radio!
Nouvelle playlist de la série M City Radio du poto DJ Young LeF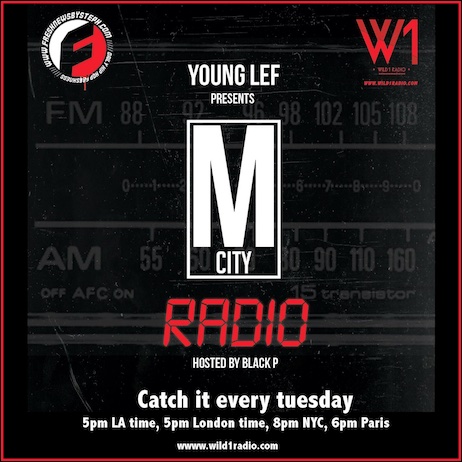 Tracklist :
1. Black P : intro ( Just Music Beats )
2. Nym Lo × Dave East : speedin remix
3. Benny : man of the kitchen
4. Crime Apple : crime state of mind
5. Eto : family tree
6. Willie the Kid × Eto × Manic : duck boots
7. The Musalini × Benny : stay down
8. Vado : diplomat immunity freestyle
9. Joe luccaz : doute ( Boudj )
10. Royce da 5″9 × WSG × Conway : gov ball
11. Berner × The Lox : family first
12. Dave East × Don Q : family feud freestyle
13. Tory Lanez : hate to say that
14. David Bars : burglar sound
15. Lik moss × Ar-ab : blood brother
16. King Bo × Rigz : ahead of u
17. Heem × Benny × Yung Steez : survival of the fittest
18. Dave East × Huey : talkin to God
19. [ EXCLU ] Ron Brice : dans l axe ( Just Music Beats & Ron Brice )
20. Axel Leon × Jim Jones × Fred the Godson : mirror mirror
21. Joel Ortiz × Fred the Godson : talk dat
22. T Killa × Lino : avsh ( Street Fabulous )
23. Lloyd Banks : mighty healthy freestyle
24. Nipsey Hussle : stucc in the grind
Nouvelle playlist de la série M City Radio du poto DJ Young LeF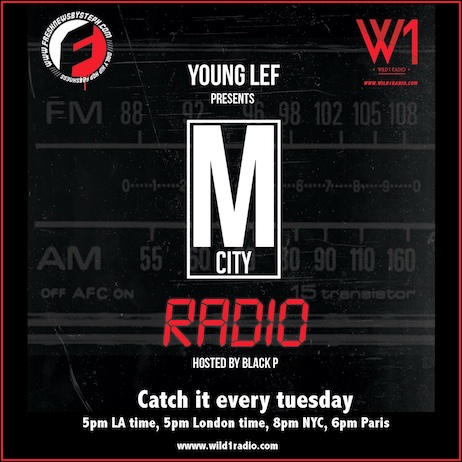 Tracklist :
1. Black P : intro ( Just Music Beats )
2. Sheek Louch : time s up 2018
3. Benny & 38 Spesh × Jadakiss & Styles P : driver seats
4. Rigz × Willie the kid × illanoise : n.e.s.t.
5. Conway : temple
6. Maverick Montana × El Camino : bust my gun
7. Roc Marciano × Action Bronson : corniche
8. Dave East : set it off
9. Young M.A. i : get the bag
10. Atis ( 70cl ) × Eloquence : diamantaire ( Dj Weedim & Chapo )
11. Al Doe × Tree Mason : kray twinz
12. Perso : Alphabeat freestyle ( Just Music Beats )
13. Jamal Gasol × Che Noir : the answer
14. Mic Pro : la leçon ( Dj Sek )
15. The Lox × Mtumé : but u dont hear me thought
16. Joey Badass : king to a god
17. Pyrex Porter : niggaz done started smth
18. [ EXCLU ] Ol Kainry × Dany Dan : check it out ( Jack S )
19. Evidence × Krondon : bad publicity
20. Dave East : Peter Pan
21. Benny × 38 Spesh : 2 weapons
22. Joe Luccaz : Proposition Joe ( Pandemik Musik )
23. Evidence × Styles P × Rapsody
24. Axel Leon : i m ready