News CD:
The Doppelgangaz – « Peace Kehd »
12.43€
Confidence Presents GDot & Born / EDO.G – « Confidence Presents GDot & Born »
15.99€
Freddie Gibbs & Madlib – « Pinata »
12.72€
Souls Of Mischief « 93 'Til Infinity (Deluxe Edition) »
23.35€
ScHoolboy Q – « Oxymoron »
17.94€
Lord Finesse – « Return Of The Funky Man »
11.83€
Dag Savage – « E&J »
10.44€
Mello Music Group – « Mandala Vol. 2: Today's Mathematics »
10.39€
Verbal Kent « Sound Of The Weapon »
16.43€
Prince Po & Oh No – « Animal Serum »
12.90€
L'orange & Stik Figa « The City Under The City »
11.10€
YG – « My Krazy Life (Deluxe Edition) »
16.42€
Amiri – « This Is Part Time »
8.14€
Crown – « Pieces To The Puzzle »
13.87€
Snowgoons – 'Black Snow 2'
13.93
Dooley-O – « O.G. Status »
12.55€
Kid Ink – « My Own Lane »
9.88€
Roc Marciano – « Marci Beaucoup »
12.64€
Aloe Blacc – « Lift Your Spirit »
10.43€
Virtuoso « CoVirt Ops: Infantry »
7.60€
News LP:
The Doppelgangaz – ' »Peace Kehd »
19.99€
Roc Marciano – « The Pimpire Strikes Back »
15.91€
Talib Kweli – « Gravitas »
15.20€
Gang Starr – « Step In The Arena »
23.43€
Glad2Mecha & Ill Treats « Hello »
19.99€
Lootpack « Loopdigga EP »
10.02€
House Of Pain « Jump Around » Green Vinyl Edition
14.32€
The Roots « Things Fall Apart »
23.85€
Dooley-O – « O.G. Status »
21.99€
7 Days Of Funk (Dam-Funk & Snoopdogg) « 7 Days Of Funk »
12.54€
7 Days Of Funk (Dam-Funk & Snoopdogg) « 7 Days Of Funk »
45t Box Set
34.99€
Ray West & OC « Ray's Café « 
10.33€
Aloe Blacc – « Lift Your Spirit »
17.05€
Denmark Vessy & Scud One « Cult Classic »
15.00€
Beatvadda – 'The Drum Machine'
17.99€
Action Bronson « Saaab Stories »
16.42€
L'orange & Stik Figa « The City Under The City »
14.99€
Dj Dister « Roll Wit Dis »
15.00€
Black Sheep « A Wolf In Sheep's Clothing »
19.64€
Thanks Dodo!
Bonne nouvelle, Fat Beats a décidé de rééditer dans une version
remasterisée l'album Un Or U Out de The UN (l'ancien groupe
de Roc Marciano). Épuisé depuis des années, l'album sorti en 2004
se revendait à prix d'or sur Ebay. Il sera donc de nouveau disponible
en CD, Vinyl & K7 à partir du 15/04 sur FatBeats.com.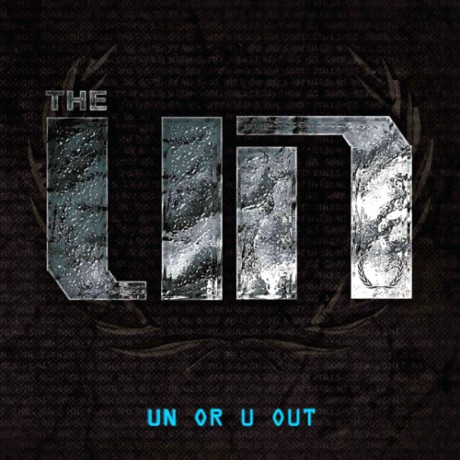 Je ne sais pas pourquoi mais les mecs de Mobb Deep ont décidé de
fêter les 20 ans de la sortie de leur album The Infamous avec
1 an d'avance (l'album étant sorti en avril 1995) mais on ne va
pas chipoter puisque en plus d'être entièrement remasterisée
cette nouvelle édition contiendra un 2ème CD composé d'inédits
de l'époque avec des nouveaux couplets de Nas, Ghostface
& Raekwon. Une version Deluxe contiendra aussi
un documentaire sur l'album en DVD…coming soon!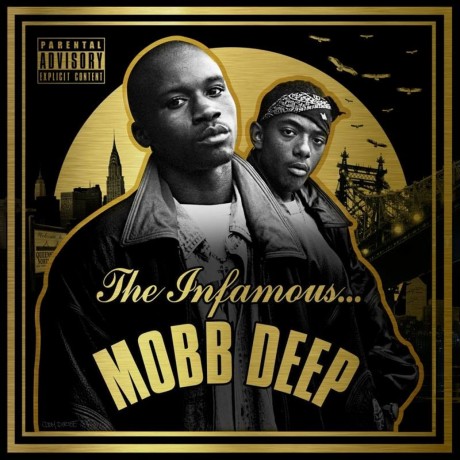 Le label Get On Down Records nous a habitué aux rééditions soignées
et la dernière en date confirme qu'ils font toujours les choses bien!
Après Pete Rock & CL Smooth, Nas, Ghostface Killah
ils s'attaquent au classic 93 'Til Infinity des Souls Of Mischef!
Au programme un double CD comprenant l'album + 11 remixes
instru, a cappella ainsi qu'un livret de 36 pages. La formule
Super Bendle qui comprend aussi le pressage vinyl ainsi
qu'un tee-shirt est déjà dispo en précommande ici.
Livraison à partir du 7 mars!!!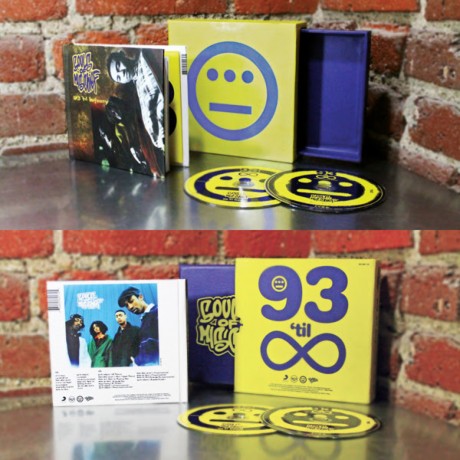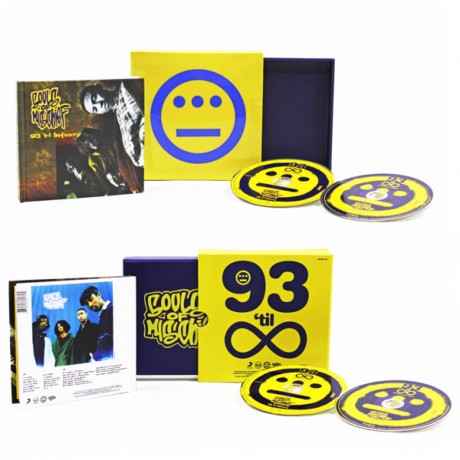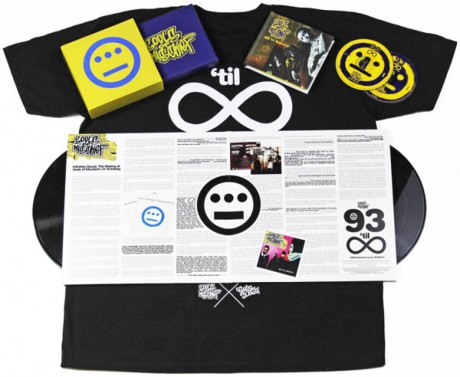 Dédicacé au poto Jee Van Cleef!
Pour fêter les 20 ans de Illmatic, le rappeur de Queensbridge
sortira le 15/04 une nouvelle édition de son classic dans une version
remasterisée (mieux que celle de l'édition du 10ème anniversaire!??)
et agrémentée de plusieurs remixes, freestyle radio et inédit.
Pour accompagner sa sortie un documentaire intitulé Time Is Illmatic
reviendra sur la genèse de cet album et son impact sur le Hip Hop.
En tout cas cette nouvelle pochette est vraiment pété, sacrilège bordel!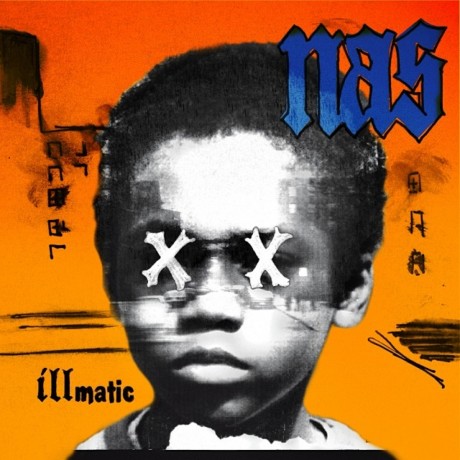 CD1
1 The Genesis
2 N.Y. State of Mind
3 Life's a Bitch
4 The World Is Yours
5 Halftime
6 Memory Lane (Sittin' in da Park)
7 One Love
8 One Time 4 Your Mind
9 Represent
10 It Ain't Hard to Tell
CD2
1 I'm a Villain
2 The Stretch Armstrong and Bobbito Show on WKCR October 28, 1993 (feat. *69, Jungle & Grand Wizard)
3 Halftime (Butcher Remix)
4 It Ain't Hard to Tell (Remix)
5 One Love (LG Main Mix)
6 Life's a Bitch (feat. AZ) [Arsenal Mix]
7 One Love (feat. Sadat X) [One L Main Mix]
8 The World Is Yours (Tip Mix)
9 It Ain't Hard to Tell (The Stink Mix)
10It Ain't Hard to Tell (The Laidback Remix)
DISPO EN PRÉCOMMANDE SUR AMAZON.COM
Pour la petite histoire, Young Zee est l'un des membres
du groupe du New-Jersey The Outsidaz. En 1996 la sortie
de son album solo intitulé Musical Meltodown avait été
annulée et seulement quelques cassettes promo ont circulé.
Le label Dope Folks Records vient de rééditer l'album
en 2 parties en édition vinyl entièrement remasterisée et
limitée à 300 copies, les précommandes sont dispo ici.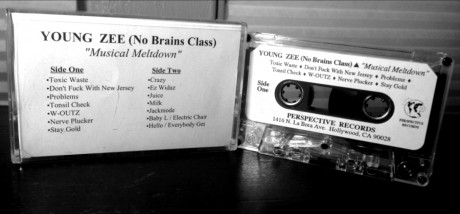 Voici 3 des 7 titres présents sur cette Pt1 :
Pour les fans du film The Warriors (Les Guerriers De La Nuit)
voici une très bonne nouvelle : le label La-La Land Records
vient de rééditer la musique du film dans une version remasterisée
accompagnée pour la 1ère fois du score composé par le grand
Barry DeVorzon! C'est limité à 3000 copies/monde.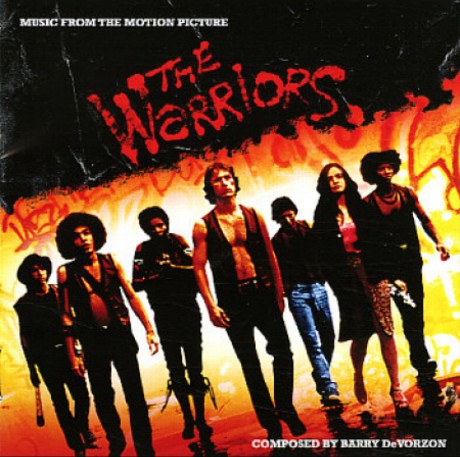 DISPONIBLE 

ICI

POUR $19,98
TRACK LISTING:
Original A&M Album
1. Theme from The Warriors – Barry DeVorzon
2. Nowhere to Run – Arnold McCuller
3. In Havana – Kenny Vance & Ismael Miranda
4. Echoes in My Mind – Mandrill
5. The Fight – Barry DeVorzon
6. In the City – Joe Walsh
7. Love Is a Fire – Genya Ravan
8. Baseball Furies Chase – Barry DeVorzon
9. You're Moving Too Slow – Johnny Vastano
10. Last of an Ancient Breed – Desmond Child
Original Motion Picture Score
11. Wonder Wheel (Main Title)
12. Graveyard
13. Night Run 2:09
14. The Orphans/Turnbull A.C.'s Pt. 1/Riff Boss/
Turnbull A.C.'s Pt. 2/Molotov Cocktail
15. March to Station
16. Luther Shoots Cyrus/Train Walking
17. Baseball Furies Chase/The Fight
18. Into the Tunnel
19. Skater/Men's Room/The Fight (alternate)
20. Riffs Learns Truth/Platform/Warriors & Rogues
Bonus Track
21. Platform (alternate)/Warriors & Rogues (alternate)
TOTAL ALBUM TIME: 70:41
Et pour ceux qui ne connaissent pas le fameux Theme
des

Warriors

composé par

Barry DeVorzon

:
L'album Disposable Arts de Masta Ace sorti en 2001 fait
parti des skeuds que je peux encore écouter en boucle aujourd'hui!
Épuisé depuis plusieurs années, l'album sera enfin réédité en CD
en octobre prochain accompagné pour l'occasion d'un DVD de 2h
composé d'interviews, d'anecdotes et d'images d'archives
sur l'enregistrement de ce CLASSIC!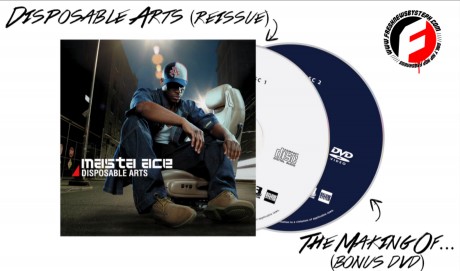 DISPO EN PRÉCOMMANDE CHEZ BELLOW SYSTEM
Depuis plusieurs mois le label Get On Down a multiplié
les rééditions de qualité (Nas, Ghostface, ODB, Fat Boys, Gza).
En septembre 2012 leur réédition de la mythique Purple Tape
du Only Built 4 Cuban Linx de Raekwon a été sold out
en moins de 2 jours! Pour fêter les 18 ans (!!!) de sa sortie en
août 1995, le label a décidé de ressortir une série de 1000 ex
déjà disponible sur le site GetOnDown.com.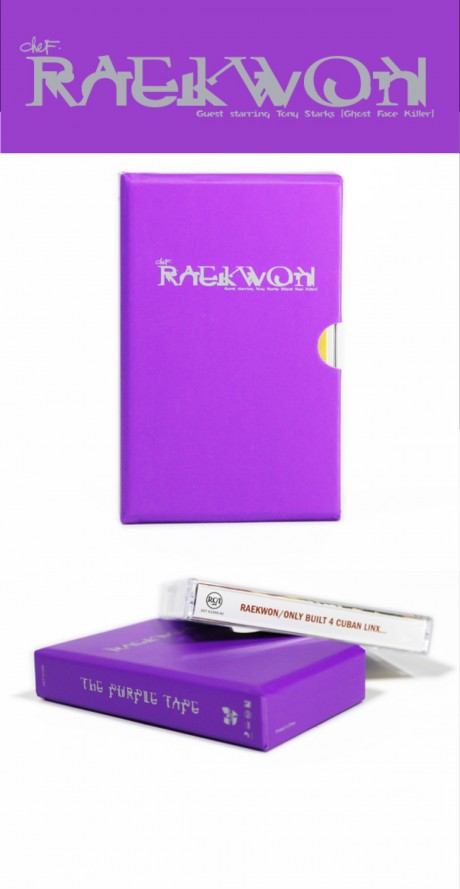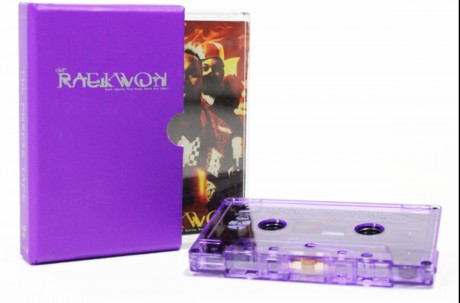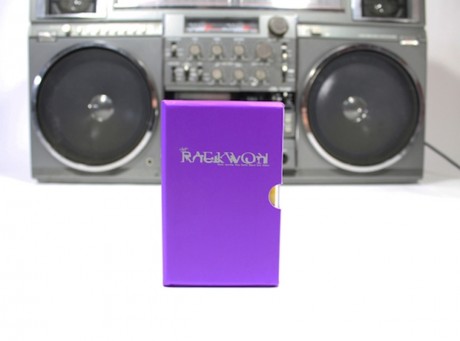 Thanks Armen 4 the news!
Le label GetOnDOwnRecords connu pour ses très belles rééditions
s'apprête à sortir une box de l'album culte de Sly & The Family Stone
There's A Riot Goin'On sorti en 1971. On retrouve dedans un pressage
CD 24K Gold remasterisé ainsi qu'un livret de 48 pages. Cette édition
sortira le 30/07 mais vous pouvez déjà précommander ici.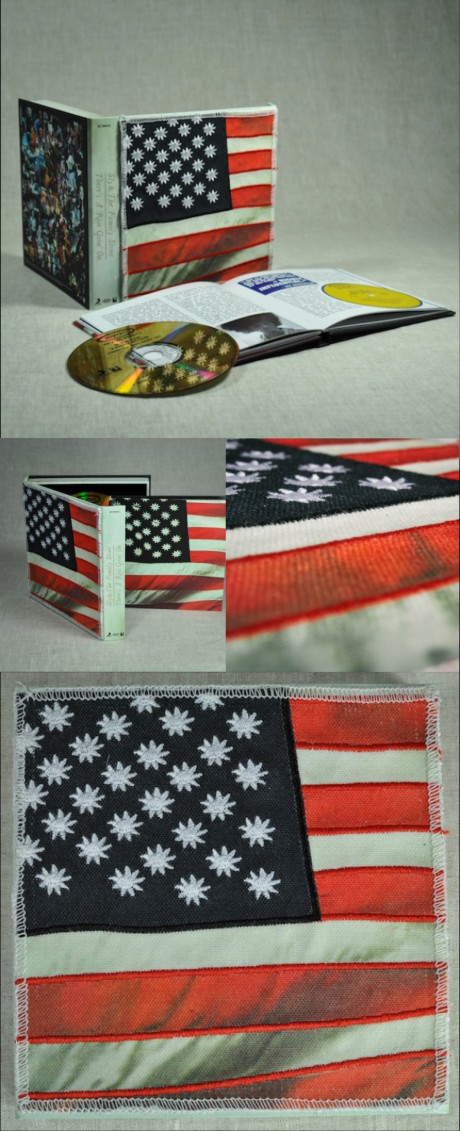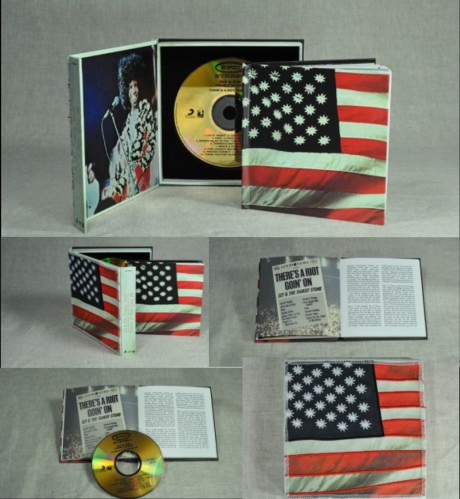 Petit bonus avec cette version « minimaliste » de Family Affair Live TV 1972
Pour tous les amateurs de Blaxploitation et surtout de la magnifique
Pam Grier, son film culte Foxy Brown arrivera demain
en Blu-ray dans une édition complètement remasterisée avec
pas mal de suppléments,. Pour le moment c'est uniquement
dispo en pressage anglais sur Amazon.uk (£13,15).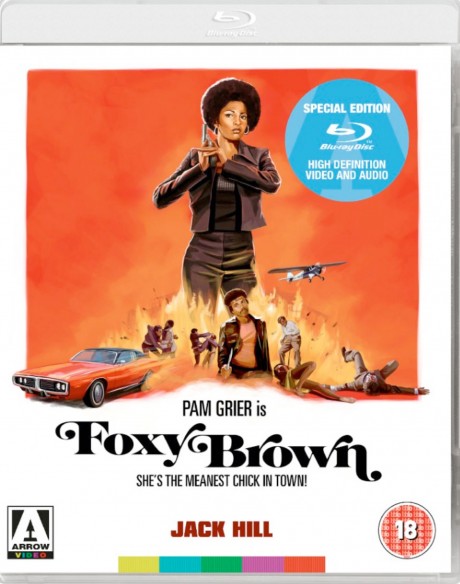 VU SUR FUNKU.FR
Je voulais vous signaler la réédition de l'album Le Jeu Du Pendu
de Sept & Lartizan sorti en 2008 qui était épuisé depuis longtemps.
Cette réédition double CD comprend l'album original ainsi que sa
version instrumentale. C'est déjà dispo pour 15€ sur leur Bandcamp.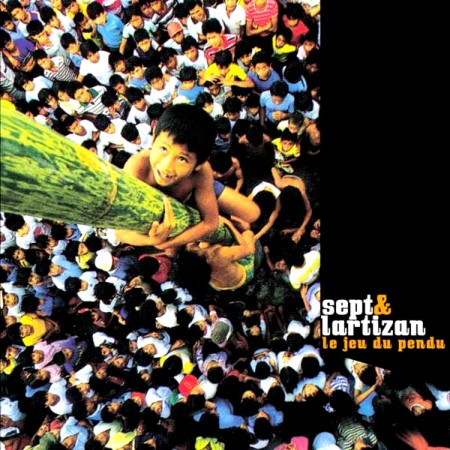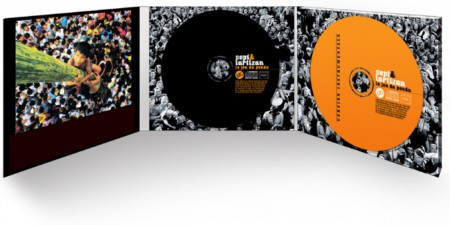 A noter qu'une version double vinyl est en précommande sur le principe
du crowdfunding (voir ici). Il faut minimum 180 précommandes
pour que le pressage puisse être lancé, je vous invite donc à
passer la vôtre ici.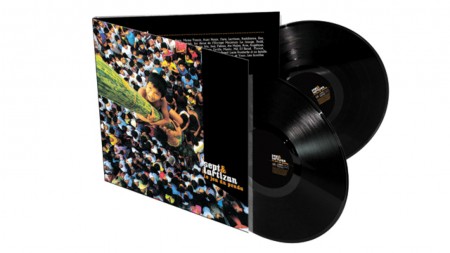 Je ne présente plus le label Slice Of Spice qui fait du très bon travail.
Très proche de Lord Finesse, la nouvelle sortie du label est un
pressage vinyl des 2 titres Pull Ya Card (+ instru) &
Check Me Ou Baby Pah (+ instru) entièrement remasterisé!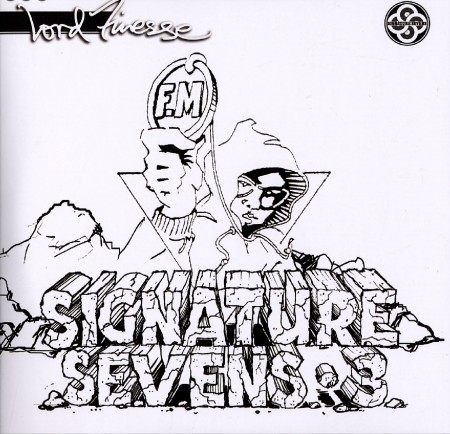 (c'est dispo ici pour $19,97).
Comme souvent chez Slice Of Spice il y a un petit cadeau bonus
pour les heureux acheteurs puisque le label offre un 45t flexi disc
de la version originale du No Gimmicks avec un nouvelle intro
et un couplet de Krs One réenregistré.
A défaut de l'avoir on peut déjà l'écouter :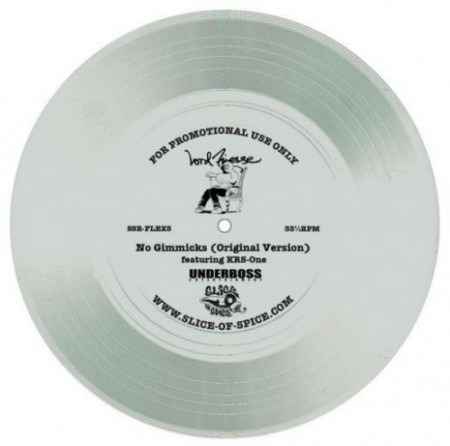 Le label Get On Down a décidé de faire mal à nos portefeuilles
avec ses rééditions luxueuses! Après le Illmatic de Nas,
c'est au tour du Iron Man de Ghostface Killah de bénéficier
du traitement « gold » et surtout du remaster qui devrait redonner
à ce classic une nouvelle jeunesse! C'est limité à 2000 exemplaires
donc il n'y en aura pas pour tout le monde!