Nouveau clip de Dave Dar extrait de son EP
The Star Seed EP: Secure the Pure
actuellement dispo en téléchargement sur iTunes.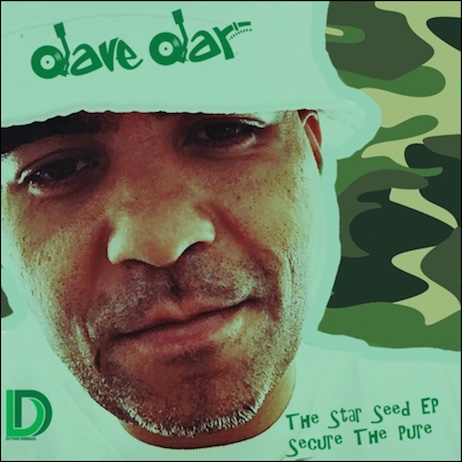 Extrait du prochain album de Dray Yard intitulé
Dray Yard In The Land Of Supapowa Emceez (Posse Cut Edition)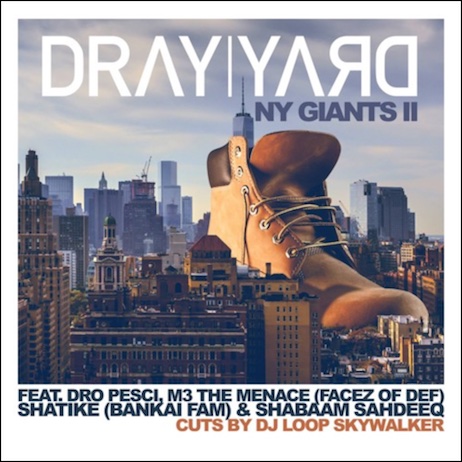 Dray Yard en a profité pour balancer 2 autres titres
extrait de son prochain album…ENJOY!
Le poto Dj Young LeF a concocté une mixtape qui devrait
vous aider à commencer la semaine et ses températures hivernales!
Au programme de cette M CITY RADIO VOL.1 :
Conway,  El Camino, Rock, Camron, Dave East, Fred the Godson,
Vado, The Lox, Evidence, Benny the Butcher etc…
SUPPORT!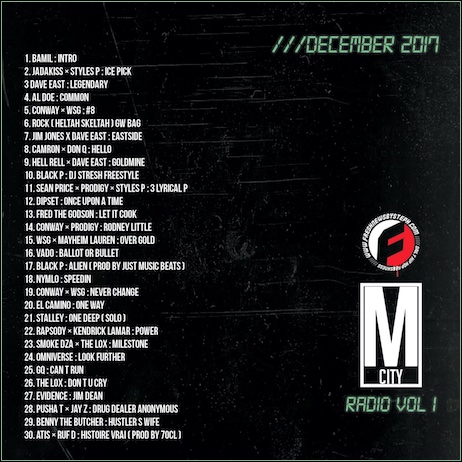 Pour l'épisode inaugural de Rhythm Roulette France, c'est Junkaz Lou qui va être le premier à relever le défi. La renommée de Junkaz dans le Mouvement n'est plus à faire. Il oeuvre depuis maintenant deux décennies comme D.J., graffeur et bien entendu beatmaker. À ce titre il a réalisé des prods autant pour la scène hip hop française comme Bams, Ali ou Sinistre que pour celle américaine avec des MCs comme Kool Keith ou Marc Live. Dans cet épisode Junkaz Lou va piocher trois vinyles à l'aveugle au magasin Parallèle au centre de Paris. Appréciez l'art et la manière !

Meyhem Lauren débarque à Paris le lundi 11/12/17 à La Bellevilloise.
Il viendra présenter en exclu parisienne son nouvel album
 Gems to Equinoxe  (Soul Assassins Records)
qu'il a cosigné avec le producteur et DJ de Cypress Hill DJ Muggs.
A noter que la 1ère partie sera assurée par Junior Makhno (Effiscienz)
PLACES DISPO SUR DIGITICK.COM (13,80€)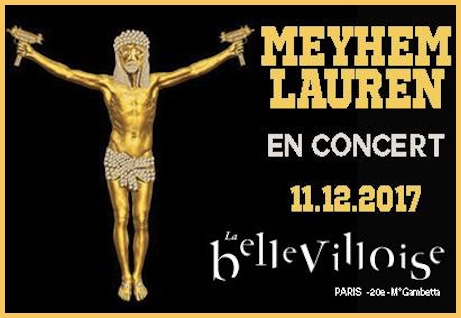 + D'INFOS SUR LE FACEBOOK EVENTS
Philly is in da house!
Clip extrait de l'album Don Of The League de Jazz Fresh 
dispo depuis aujourd'hui en téléchargement sur iTunes.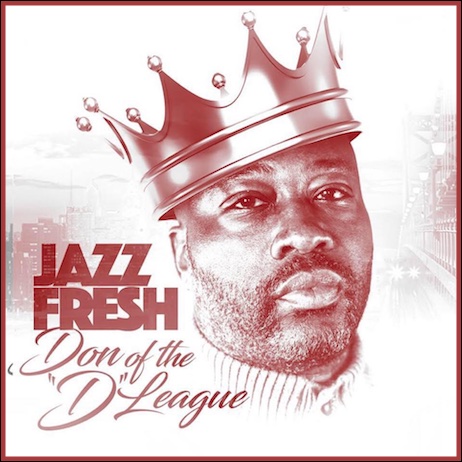 Payday Records is back!
1er clip issu de la collaboration avec DJ Premier et le label
qui compte bien refaire parler de lui en 2018…Stay Tuned!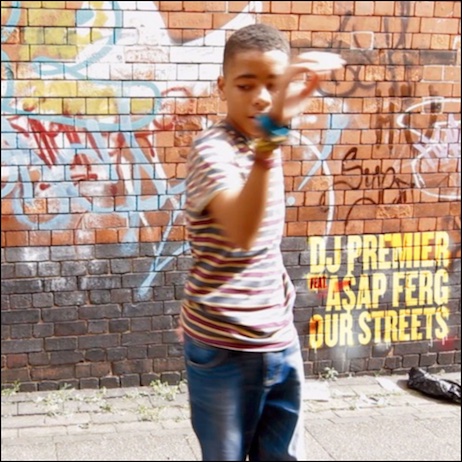 GOLDEN YEARS est de retour le vendredi 1er décembre dans le magnifique cadre du Flow Paris.
La soirée de référence Hip Hop, Rnb 90's / 00's vous prépare une spéciale WEST COAST VS EAST COAST.
Pour cette opus nous avons l'honneur d'invité Dj Kozi pour le plus grand plaisir de vos oreilles.
Venez redécouvrir vos morceaux préférés à la sauce GOLDEN dans l'un des meilleurs sound systèm de Paris.
INFOS PRATIQUES ↓
Vendredi 1er décembre 2017.
De 23h50 à 5h00
Tarif: 12 €
– FLOW NUIT –
Club – Rooftop – Bar de Nuit
4 Port des Invalides
75007 Paris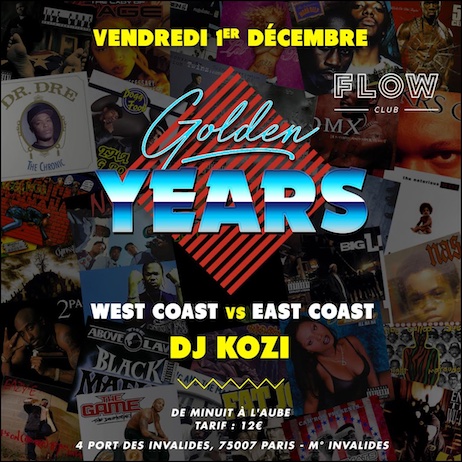 + D'INFOS SUR LE FACEBOOK EVENTS
Nouveau Joe Young qui a le mérite de toujours bien s'entourer!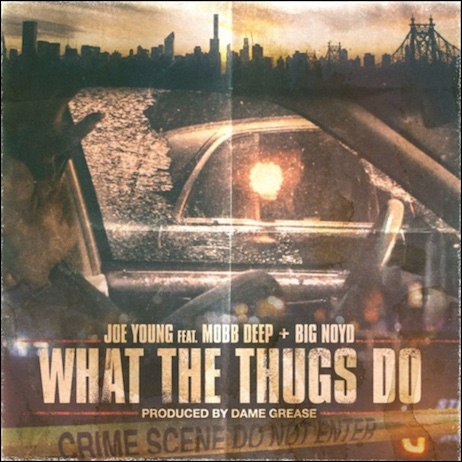 Nouvel extrait de 8 le prochain album de Statik Selektah 
qui sortira le 08/12/17.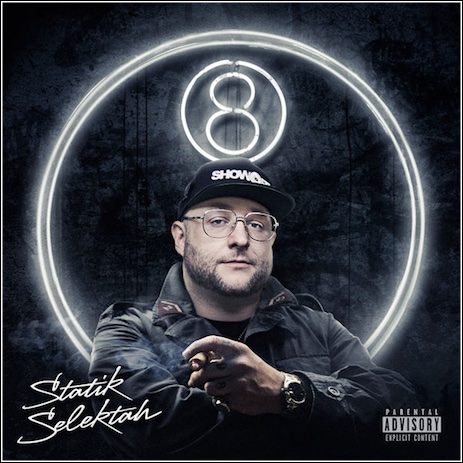 J'avais déjà posté le son ici en juin, voici le clip!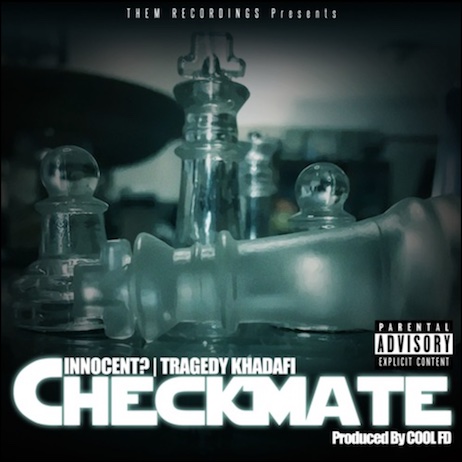 Clip extrait de
DJ Big Mike Presents FNXMusic Vol 2: Lyrics Still Matter
dispo en téléchargement sur Bandcamp.