La nouvelle a fait l'effet d'une bombe il y a une dizaine de jours!
Le groupe A Tribe Called Quest sortira le 11/11/16
son 6ème et dernier album…18 ans après The Love Movement.
Intitulé We Got It From Here… Thank You 4 Your Service
ce nouvel album (enregistré juste avant la mort de Phife)
clôturera la carrière de l'un groupe les plus importants
de l'histoire du rap. On retrouvera en invités Busta Rhymes,
Andre 3000, Consequence, Kendrick Lamar, Talib Kweli,
Anderson Paak, Jack White & Elton John (!!).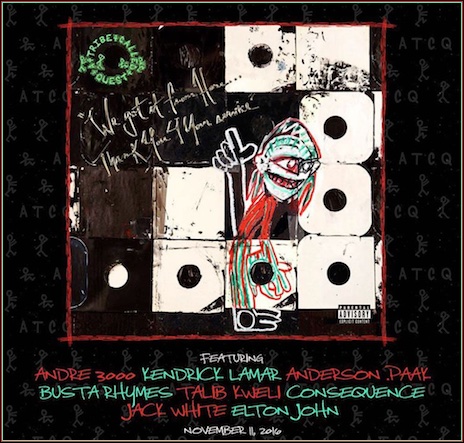 Tracklist :
1. The Space Program
2. We The People….
3. Whateva Will Be
4. Solid Wall of Sound
5. Dis Generation
6. Kids…
7. Melatonin
8. Enough
1. Mobius
2. Black Spasmodic
3. The Killing Season
4. Lost Somebody
5. Movin' Backwards
6. Conrad Tokoyo
7. Ego
8. The Donald
Pour ce Throwback Maxi CD #53 j'ai choisi un maxi datant de 1995
d'un artiste qui n'a pas fait carrière Whitey Don. Signé chez Jive, il n'a
fait qu'un album « Whitey Don » sorti en 1997 dont ce maxi est extrait.
Ce titre avait pas mal tourné à l'époque surtout grâce à la présence de
Phife (A Tribe Called Quest) et Chip-Fu (Fu-Schnickens).
Pour les collectionneurs l'album tourne sur Amazon.com à $89!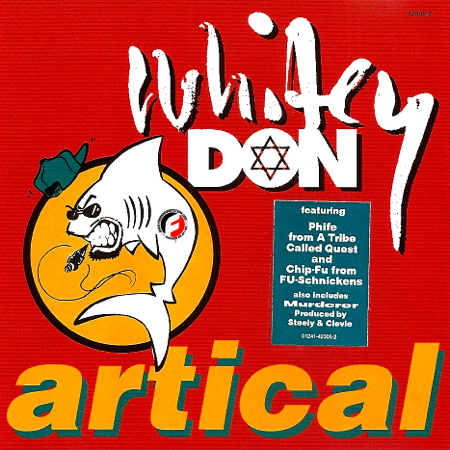 tracklist
Artical (Original Posse Radio Mix)
Murderer
Artical (Steely & Clevie Posse Remix)
Artical (Niles Posse Remix)
Artical (Original Solo Mix)
DISPO EN TÉLÉCHARGEMENT ICI
Ci-dessous le clip, hélas pas de super qualité :
Après sa parenthèse « Gangrene » Oh No revient avec un nouvel album
solo intitulé « Ohnomite » qui est axé sur des samples tirés de la B.O
du film de Blaxpoitation « Dolemite ». Oh No a eu accès à l'intégralité
des archives audio de cette bande original ainsi qu'aux acapellas et
autres prises alternatives. Et pour bien conclure,  il a eu
le droit d'utiliser gratuitement la totalité des samples.
Bref, un projet qui s'annonce intéressant avec pas mal d'invités
comme Guilty Simpson, Sticky Fingaz, Roc Marciano,
Chino XL, MF Doom, Evidence, Phife Dawg, Termanology,
Frank Nitty, The Alchemist, Erick Sermon, Rapper Pooh,
MED, Roc C, Prozack Turner. Voici le 1er extrait :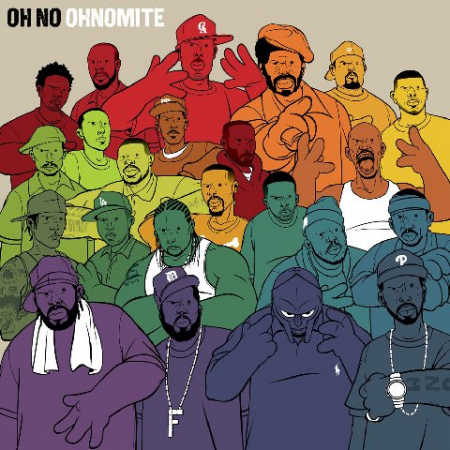 OH NO feat STICKY FINGAZ
« WHOOP ASS« 
Dj Stresh étant au Japon il a demandé à d'autres DJ's d'animer sa série
des Black Fridays. Après DJ ENJAY,DJ PROPHET, DJ YOUNG LEF
c'est au tour de DJ JIM (Jazzeffiq) de prendre le relais et de nous
livrer un très bon mix accompagné d'une très bonne sélection!

DISPO EN TÉLÉCHARGEMENT GRATUIT ICI
mixé par Dj JiM (Jazzeffiq)
tracklist :
01. Showbiz & A.G « Show & A.
02. Statik Selektah Feat Smoke Dza « Harlem Nights »
03. 14 KT « Choir Robed Up »
04. Torae « Thaht Raw »
05. 14 KT « Adrenaline »
06. Phonte Feat Elzhi « Not Here Anymore »
07. Mess « Galaxy »
08. Rapper Big Pooh Feat Phife Dawg & T3 « They Say » (remix)
09. Styles P Feat Sheek Louch « Street Shit »
10. Action Bronson & Statik Selektah « Keep Off The Grass »
11. Focus Feat L.E, Young Rj , Dae One & Willie B. « Just 4 U »
12. Apollo Brown « Shoot The Heart »
13. Ro Spit Feat Fat Ray, Black Milk, Fatt Father,Guilty Simpson & Marv Won « Detroit 101 »
14. J'L « Maintenant tu sais qui je suis »
15. Balance Feat Big Pooh & Chaundon « World Wide »
16. Bumpy Knuckles & Dj Premier « Bap »
17. Jelani « Japanese Architecture »
Toujours en fouillant dans l'un de mes disques durs je me
suis réécouté ce EP 4 titres sorti en 1995 d'un groupe de
Brooklyn appelé Science Of Sound et sur lequel on
retrouve Phife sur un titre. Franchement pour ceux qui ne
connaissent pas cette pépite « indé 90's » sortie uniquement
en vinyl, c'est à découvrir d'urgence!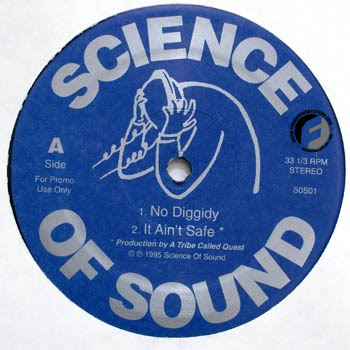 tracklist :
1 No Diggidy
2 It Ain't Safe
3 M.C.'s I Be Burnin
4 Who Got The FunkRap Feat Phife
DISPO EN TÉLÉCHARGEMENT GRATUIT ICI
L'enchère s'est terminée sur Ebay il y a quelques jours,
mise en vente à 99$ cette cassette audio présentée comme l'une
des premières K7 demo du groupe A Tribe Called Quest
vient de partir pour la modique somme de 879,99$!!!
Au total 5 titres enregistrés avant même l'arrivée de Phife,
avec Red Alert crédité comme producteur.
tracklist
1) Description Of a Fool
2) Public Enemy
3) Native Tongue (Unreleased)
4) Left My Wallet In El Segundo
5) Dust (My Pal) (Unreleased)
(pour avoir une description plus complète de la tape c'est ici)
Vous pouvez écouter des extraits de la tape ci-dessous :
Chi-Ali sort son 1er album en 1992 a l'âge de 14 ans.
Membre de la Native Tongues, il fait ses premiers pas
dans le rap au coté de De La Soul & Black Sheep.
Entièrement produit par les Beatnuts son album
« The Fabulous Chi-Ali » est aujourd'hui considéré comme un classic.
Hélas ça sera le seul, Chi-Ali disparaît de la scène musicale
pour passer par la case des faits divers.
Il purge actuellement une peine de prison de 14 ans de prison
pour meurtre. Il sortira normalement dans 2 ans.
Dans cette trés bonne interview filmé en 2009, Chi-Ali revient
sur sa vie en prison, son parcours, sa nouvelle vision de la vie.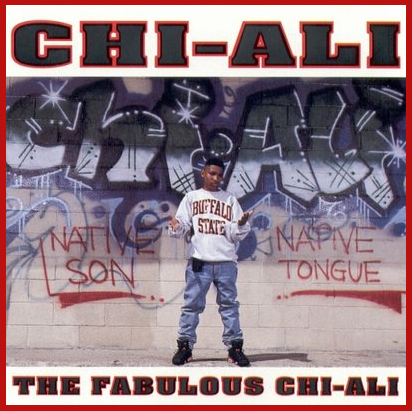 tracklist :
« Intro »- :24
« Maniac Psycho »- 3:15
« Step Up »- 3:06
« Funky Lemonade »- 3:38
« In My Room »- 3:14
« Age Ain't Nothin' But a # »- 4:27
« Shorty Said Nah »- 5:04
« Let the Horns Blow » (ft. Dres, Trugoy the Dove, Fashion & Phife Dawg) – 5:29
« Roadrunner »- 3:54
« The Fabulous Chi »- 2:43
« Looped It »- 3:29
« Check My Record »- 4:14
« Murder Chi Wrote »- 4:15
« Chi-Ali vs. Vanilla Shake »- 5:45
« Jump to the Rhythm »- 4:06
INTERVIEW FILMÉE EN 2009 DANS LA PRISON DE SING SING :
Chi-Ali c'était ça……