Bishop Nehru a décidé de balancer gratuitement
ce EP 4 titres intitulé Bishy's B-Day…ENJOY!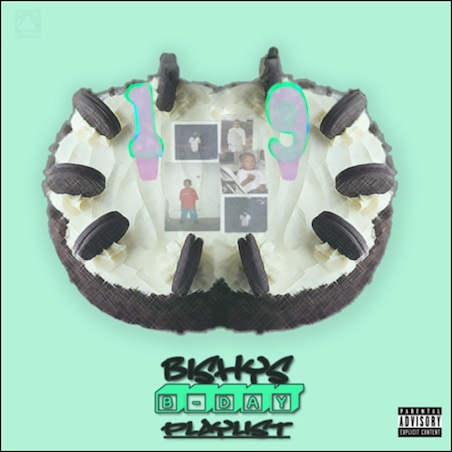 DISPO EN TÉLÉCHARGEMENT GRATUIT ICI
Les 2 valeurs montantes de la scène new-yorkaise viennent
de s'associer pour ce clip extrait du dernier projet de Stro intitulé
Computer Era toujours dispo en téléchargement sur iTunes.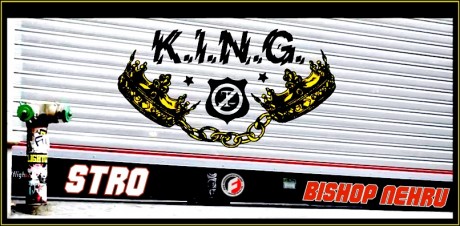 Bishop Nehru vient de balancer gratuitement un EP 8 titres
intitulé The Nehruvian accompagné d'un clip…ENJOY!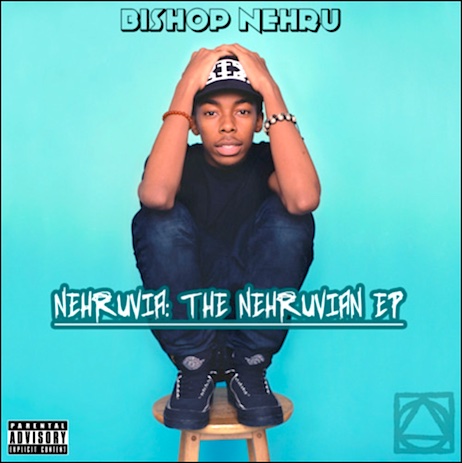 EP DISPO EN TÉLÉCHARGEMENT GRATUIT ICI
Nouveau clip extrait de Pablo Frescobar, le prochain album
du rappeur Raz Fresco qui sortira le 02/06 chez Duckdown Records.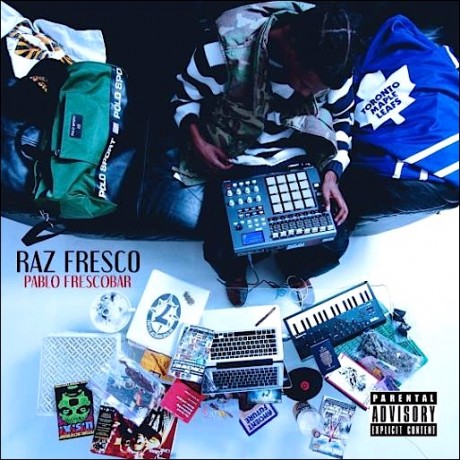 1er clip extrait du projet NehruvianDOOM qui réuni le jeune MC
qui monte, Bishop Nehru avec le rappeur/beatmaker masqué MF Doom!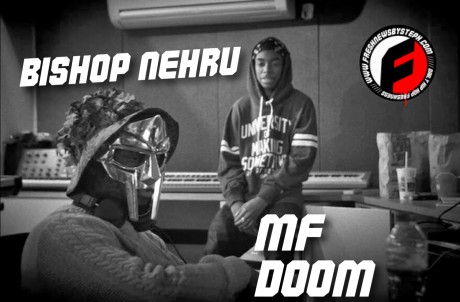 A l'occasion de la sortie de sa collection été, la marque LRG
a réuni en studio Dizzy Wright, Bishop Nehru & 9Th Wonder
pour les faire enregistrer ce EP 3 titres qui vient d'être mis en ligne
en free download…ENJOY!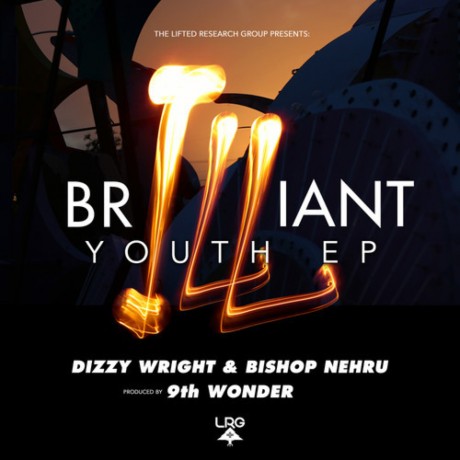 -Wreckin' Crew-
-Isolated-
-BrILLiant Youth-
Nous productions & Free Your Funk présentent le 20/03 à La Maroquinerie :
BISHOP NEHRU pour son 1er concert à Paris !
Le rap américain a connu une cure de rajeunissement intensive ces 2 dernières années avec le déferlement de talents comme Odd Future, Chief Keef, A$AP Rocky, Joey Bada$$ & Pro Era, Chance The Rapper….des rappeurs qui ont tout juste la vingtaine et qui font déjà figure de vétérans face au jeune Bishop Nehru, la nouvelle sensation new-yorkaise, qui a sorti sa première mixtape Nehruvia à tout juste 15 ans, inspiré tout comme Joey Bada$$, par les sons de DJ Premier, J Dilla, Madlib, MF Doom…Un pied dans les 90's, un autre vers le futur, c'est ainsi qu'on pourrait résumer le rap de ce jeune rappeur qui a sorti l'an dernier sa deuxième mixtape « StrictlyFlowz » et a annoncé un projet commun très attendu avec MF Doom pour cette année. tout en surprenant tout le monde en collaborant en début d'année avec le duo anglais Disclosure sur le très bon titre « You Stressin' »
Rendez-vous le 20 mars à La Maroquinerie pour la première date parisienne de ce jeune prodige !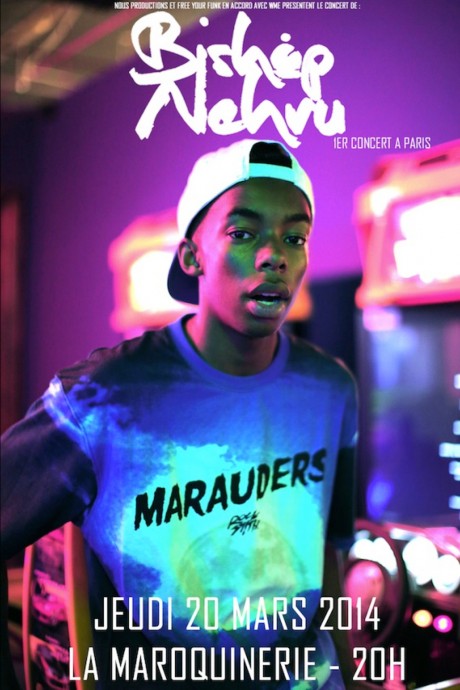 J'en profite pour vous balancer son clip du titre You Stressin' :
Nouvel extrait du projet NehruvianDOOM qui réuni le jeune
MC Bishop Nehru et MF Doom et qui sortira le 22/09
chez LexRecords (dispo en préco sur iTunes).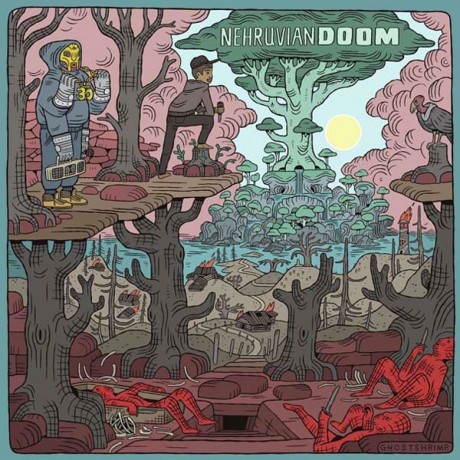 AU SOMMAIRE DES 100 PAGES DE iHH™ #3 :
INTERVIEWS XL
SNOOP DOGG
JOEY BADA$$
LINO
ASOCIAL CLUB
DOSSEH
PHASES CACHÉES
BISHOP NEHRU
ASAGAYA
WU-TANG CLAN
KAARIS
PANAMA BENDE
ALI
WIZ KHALIFA
SIANNA
SLIMKID3 & DJ NU-MARK
M-1 [DEAD PREZ]
FOCUS PRODUCTEURS
RZA
GUTS
DANSE HIP-HOP
B-BOY MOUNIR [VAGABOND CREW]
GRAFFITI
NEWCASTLE [UK]
RÉSISTANCE
UKRAINE : FASCISTES À LA BARRE
HOMMAGES
SEAN PRICE
GIL SCOTT-HERON
PUMPKINHEAD
DÉCRYPTAGE D'UNE ASCENSION
PNL
CHRONIQUES
ALBUMS
LIVRES
DVDs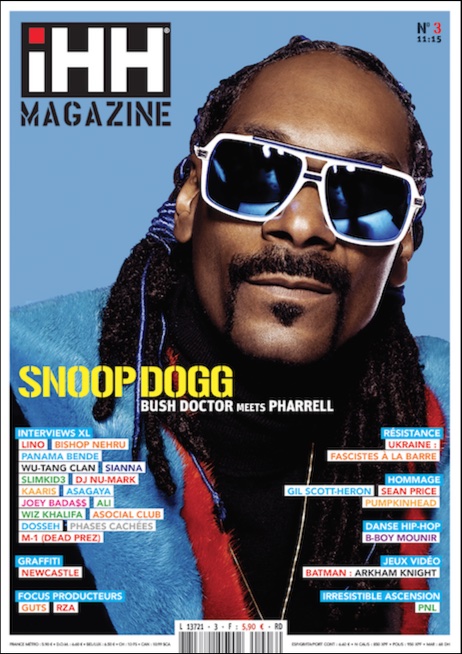 DISPONIBLE DANS LE RÉSEAU PRESSE (marchands de journaux, Relay, super/hypermarchés…)
ou en ligne sur
Le numéro 61 de l'excellent magasine Wax Poetics
est dispo chez Gibert Joseph St Michel à 11€.
Au sommaire Ghostface Killah, Bishop Nehru,
Fred Wesley qui raconte James Brown,
Curtis Mayfield & The Impressions etc..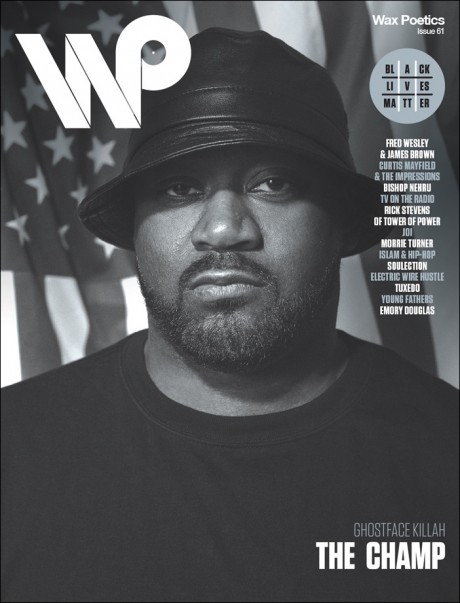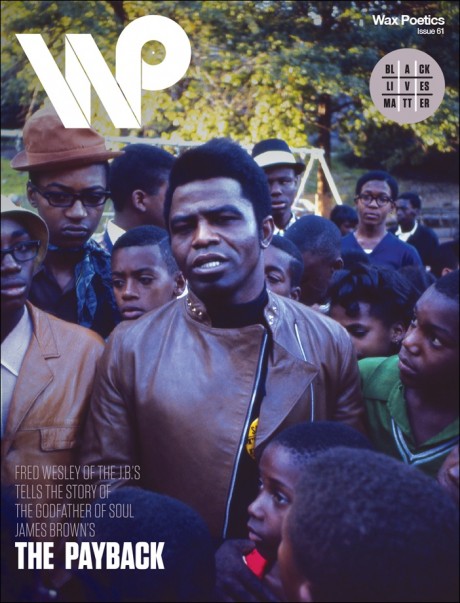 Raz Fresco est un jeune rappeur de Toronto récemment signé
chez Duckdown Music. En attendant son album intitulé
Pablo Frescobar sur lequel on retrouvera Raekwon,
Statik Selectah, Bishop Nehru, Chuck Inglish
voici son nouveau clip ou il pose sur l'instru du titre
The Format de AZ extrait de sa précédente mixtape
The Screwface Tape (voir ci-dessous).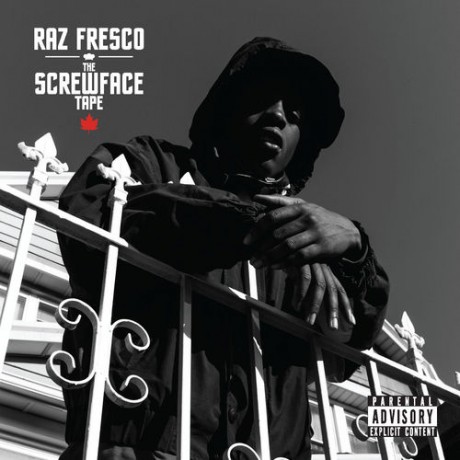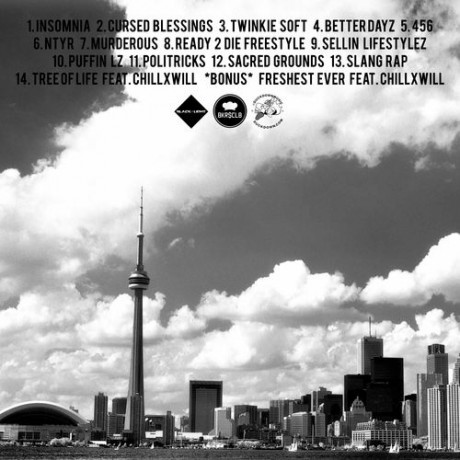 DISPO EN TÉLÉCHARGEMENT GRATUIT ICI