Le nouvel album de Gang Starr a enfin un titre et une date de sortie!
Intitulé One Of The Best Yet, il sera dispo à partir du 01/11/19
en Digital sur AppleMusic.com.
À noter qu'une édition double LP sera dispo le 06/12 sur FatBeats.com
ainsi qu'une édition CD le 15/11 toujours sur FatBeats.com.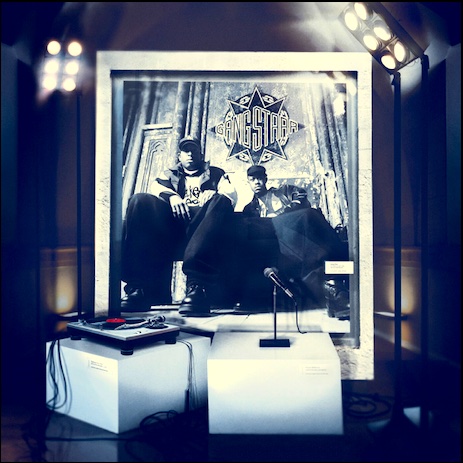 Comme une bonne nouvelle n'arrive jamais seule…voici le 2ème single :
En attendant le 01/11 et pour se mettre l'eau à la bouche voici le tracklsit :
1) 'The Sure Shot (Intro)'
2) 'Lights Out' (Feat. M.O.P.)
3) 'Bad Name'
4) 'Hit Man' (Feat. Q-Tip)
5) 'What's Real' (Feat. Group Home & Royce 5'9″)
6) 'Keith Casim Elam' (Interlude)
7) 'From A Distance' (Feat. Jeru The Damaja)
8) 'Family And Loyalty' (Feat. J. Cole)
9) 'Get Together' (Feat. Ne-Yo & Nitty Scott)
10) 'NYGz/GS 183rd' (Interlude)
11) 'So Many Rappers'
12) 'Business Or Art' (Feat. Talib Kweli)
13) 'Bring It Back Here'
14) 'One Of The Best Yet (Big Shug Interlude)'
15) 'Take Flight (Militia, Pt. 4)' (Feat. Big Shug & Freddie Foxxx0
16) 'Bless the Mic'
GURU R.I.P.