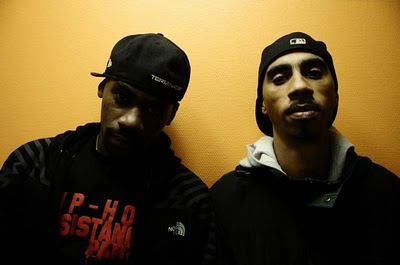 PLAYLIST UNDERGROUND EXPLORER – samedi 8 mai 2010
DJ TRACKS :
Roc Marciano – Pop
Lord Finesse – Brainstorm / P.S.K. (No Gimmick Remix)
(feat. KRS One & O.C.)
Roc Marciano – Jungle Fever
Rasco – H.i.p H.o.p essentials
Truthlive – Catalyst for change (feat. Finale & Ras Kass)
Mathematik – Followin' goals (feat. Bahamadia)
Mr. Complex – Do it up
Dilated Peoples – Suckers are hidin
Decepticon Manifesto – E.d.g.e.
Buckwild – PMD
Othello & DJ Vajra – Active balanced (feat. Mayer Hawthorne & Now on)
DJ KOZI :
Bahamadia – Total wreck
Society – Yes 'N' deed
Germ – It'z Uzelezz (feat. Lin Que & Finsta)
Ali Vegas – Prince
Drama Class – Oprah on my sofa (feat. Mr. Live & Earl Blaize)
Shadez Of Brooklyn – Everyday livin'
Dr. Octagon – Bear Withness (feat. DJ Q Bert)
Sauce Money – Pre game
Roc Marciano – Rindin around
Dilated Peoples – Pay attention
Company Flow – Corners '94 (Juvenille Technique)
Les archives :
* 1984 : Fat Boys – Fat Boys
Label : Sutra Rec.
* 1989 : MC Duke – Throw your hands in the air
Label : Music Of Life Rec.
* 1989 : Uptown – Dope on plastic
Label : Tommy Boy Rec.
* 1990 : LL Cool J – To da break of dawn
Label : Def Jam
Do you want a battle ?!
La semaine dernière, The Roots l'emportait sur Biggie …
Cette semaine, titre remis en jeu contre …
EPMD – It's my thang
The Roots – The Lesson (part. 1)
Et c'est EPMD qui détrône The Roots après une seule semaine de règne !
Rendez – vous la semaine prochaine pour un nouveau battle l
Interview :
Les deux membres du groupe Milk Coffee and Sugar sont venus nous présenter leur musique, rap teinté de jazz !
Leur album éponyme sera dans les bacs est dans les bacs le 10 mai et vous pourrez les retrouver en concert le 12 mai au Nouveau Casino.
Plus d'infos sur leur myspace : http://www.myspace.com/milkcoffeesugar
Milk Coffee and Sugar – Un peu de musique
Milk Coffee and Sugar – Allumez les briquets
DJ TRACKS :
Eric Sermon – Stay real
Double X Possee – Not gonna be able to do it
Ice Cube – The wrong nigga to fuck wit
La semaine prochaine, nous recevrons DJ JUST DIZLE ( http://www.myspace.com/justdizle ).
Rendez – vous donc samedi prochain, même heure, même fréquence !
STAY TUNED !
PEACE !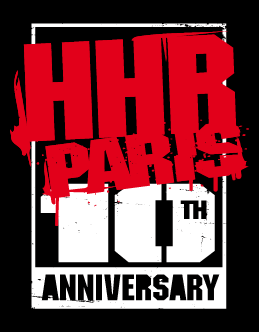 thanks Marion!