1er extrait de Still Commanding Respect le prochain album
de Ran Reed qui sortira le 13/01/17 et sur lequel on retrouvera
Bumpy Knuckles, Sadat X, Kool G. Rap, M.O.P. 
D.V. Alias Khryst, Shabaam Sahdeeq.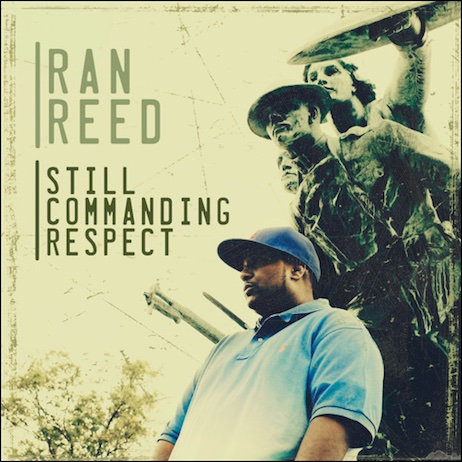 Tracklist:
01. Timeless
02. Hard Rhymer
03. The Crew (feat. U.G.)
04. Still Commanding Respect
05. Stray Shot (feat. LoVel)
06. Pathetic M.C.'s (feat. Bumpy Knuckles)
07. Mind Of A Gangster
08. Silly Love
09. Doo Doo (feat. D.J. Modesty)
10. Walking Testimony
11. Marked For Death (feat. Kool G. Rap)
12. B.S.R.S
13. The Innovator (feat. Shabaam Sahdeeq)
14. Switch Up
15. The God's Power (feat. Sadat X)
16. Made For Me
17. The Gun Boy Interlude (feat. M.O.P. )
18. Tortured Souls (feat. U.G.)
19. Invasion (feat. D.V. Alias Khryst)
20. Dedication (Part II)
La nouvelle a fait l'effet d'une bombe il y a une dizaine de jours!
Le groupe A Tribe Called Quest sortira le 11/11/16
son 6ème et dernier album…18 ans après The Love Movement.
Intitulé We Got It From Here… Thank You 4 Your Service
ce nouvel album (enregistré juste avant la mort de Phife)
clôturera la carrière de l'un groupe les plus importants
de l'histoire du rap. On retrouvera en invités Busta Rhymes,
Andre 3000, Consequence, Kendrick Lamar, Talib Kweli,
Anderson Paak, Jack White & Elton John (!!).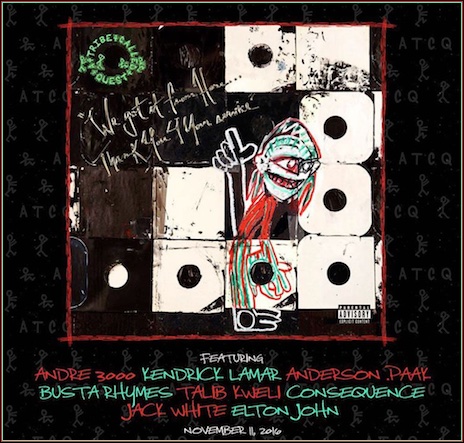 Tracklist :
1. The Space Program
2. We The People….
3. Whateva Will Be
4. Solid Wall of Sound
5. Dis Generation
6. Kids…
7. Melatonin
8. Enough
1. Mobius
2. Black Spasmodic
3. The Killing Season
4. Lost Somebody
5. Movin' Backwards
6. Conrad Tokoyo
7. Ego
8. The Donald
Nouveau single des Czarface (Inspectah Deck +7L & Esoteric)
extrait de leur prochain album intitulé A Fistful of Peril qui
sortira en octobre (dispo en précommande sur Getondown.com).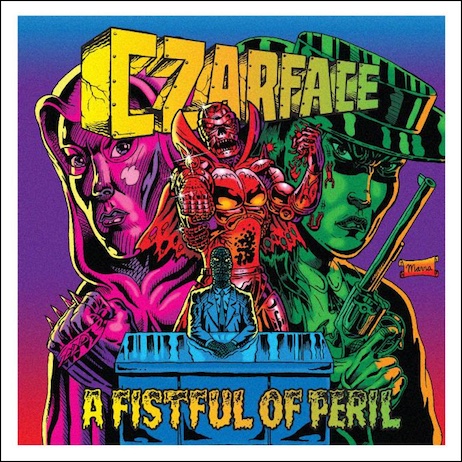 Tracklist :
1.) "Electric Level 1"
2.) "Two In The Chest"
3.) "Czar Wars"
4.) "Dust" f/ Psycho Les
5.) "Revenge On Lizard City"
6.) "Machine, Man & Monster" f/ Conway The Machine
7.) "Dare Iz A Darkseid"
8.) "Tarantulas" f/ Blacastan
9.) "Sabers"
10.) "Steranko" f/ Meyhem Lauren & Rast RFC
11.) "Talk That Talk"
12.) "All In Together Now"
13.) "Level Electric 1"
***All Tracks Produced By 7L
Après sa mixtape consacrée à The Nonce et celle consacrée
au Bomb Squad, le poto Bachir revient avec un 3ème volume
de sa série The Only Mixtape cette fois-ci dédiée à D-Styles.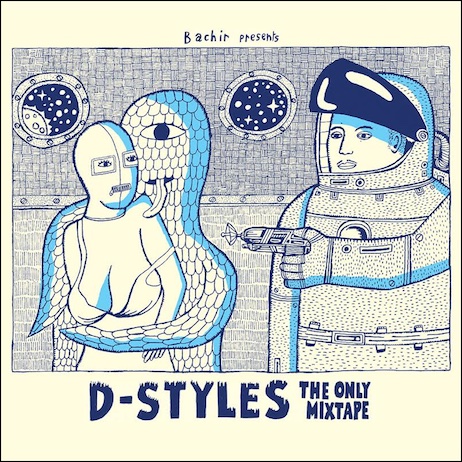 Tracklisting
Introducing The Wax Fondler
Third Sight : Rhymes Like A Scientist
D Styles: Felonious Funk featuring Babu, Q.Bert, Melo-D
D Styles: Beautifull Fog
The Cloaks: Magnificent Freedom
Third Sight: Dr Douche Powder
The Grouch, Daddy Kev & D.Styles: Square One
Jonwayne: You Can Love Me When I'm Dead
Mike Boo & D.Styles: Listen
Third Sight: Baghdad
D.Styles: Mr Arrogant Noisy Stylus Remix
Jonwayne: Dirty Dan
Q.Bert & D.Styles: Razorblade Alcohol Slide
Rasco: The Unassisted
Third Sight: Zodiac Killer
Awol One & Daddy Kev: Agony
Mister Modo, Ugly Mac Beer, Jihad & D.Styles: Sick Richard
D.Styles: Return To Planetary Deterioration
Greyboy: Son-Ray featuring D.Styles & Ricci Rucker
Dj Kentaro: Crossfader featuring D.Styles & Kid Koala
Kypski: Wreck Fader
Dj Gee Swift & D.Styles: D-Style Has The Juice!
Le CD est limité à 100 copies disponible uniquement 
sur le site Rayondufond.com.
Nouvel extrait du prochain album de Torae
intitulé Entitled qui sortira le 11/12/2015.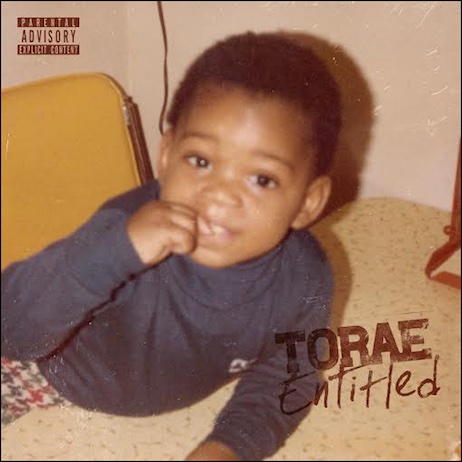 Tracklist :
1. Introview
2. Imperial Sound (f. Saul Williams) prod. Praise
3. Get Down prod. Pete Rock
4. Clap Sh*t Up (f. Phonte) prod. Nottz
5. Let 'Em Know prod. Jahlil Beats
6. Override (f. Jarell Perry) prod. E. Jones
7. Crown (f. 3D Na'tee) prod. Mr. Porter
8. R.E.A.L. prod. Praise
9. Coney Island's Finest prod. Apollo Brown
10. Troubled Times (f. Mack Wilds) prod. !llmind
11. Together (f. Kil Ripkin) prod. Praise
12. Entitled (f. Teedra Moses) prod. Eric G
13. The eNd prod. MarcNfinit
14. Shoutro prod. Khrysis
15. Saturday Night prod. DJ Premier [Bonus]
16. What's Love (f. Pharoahe Monch) prod. Praise [Bonus]
En 2012, sortait « The Branstorm », trois ans après, pour le plus grand plaisir de nos oreilles, Dj Brans revient avec un nouvel album de beatmaker « Endless ».
Sa sortie est prévue pour le 11 décembre, vous y retrouverez des invités tel que MOP, Planet Asia, Rasco, Guilty Simpson, Blaq Poet entre autre, ainsi que les artistes et proche du label EFFISCIENZ.
Aujourd'hui, nous avons l'immense joie de vous faire découvrir la partie graphique du projet, réalisée en majeure partie par Dj Brans lui même, ainsi que la track list qui le compose.
La découverte sonore, c'est pour très bientôt… Restez connecté !
SUPPORT!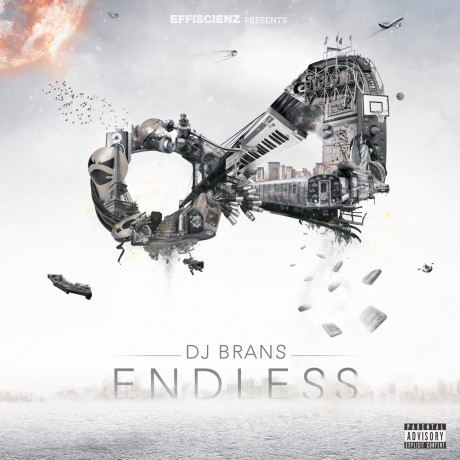 Tracklist :
01 Thunder Volts feat. Planet Asia
02 Adrenaline Rush feat. Rasco (cuts by Dj Djaz)
03 Getting Right feat. Guilty Simpson
04 Drop Zone feat. B.A.M. & M.O.P. (cuts by Dj Djaz)
05 Make My Mark feat. Fel Sweetenberg (cuts by Dj Djaz)
06 Craziest Mother F**ker feat. Blaq Poet (cuts by Dj Djaz)
07 Endless
08 Inflated feat. Wildelux (cuts by Dj Djaz)
09 Let's Make a Toast feat. Nutso (cuts by Dj Djaz)
10 My Peoplez feat. Shabaam Sahdeeq
11 War At Your Door feat. Starvin B
12 Powerful feat. Dirt Platoon & Fel Sweetenberg
L'album Overworked & Underpaid des canadiens First Division
sortira le 25/09 en CD & Digital. On retrouvera dessus quelques
pointures niveau productions avec Dj Premier, Marco Polo,
Kev Brown, Jake One, The Doppelgangaz.
En attendant voici un sampler de 20mn de l'album :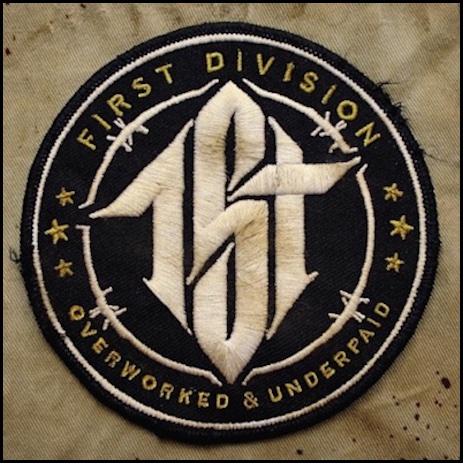 TRACKLIST:
01. Intro (Prod by Marco Polo)
02. The Session (Prod by BeatWyze)
03. Grind State ft. Kev Brown (Prod by Kev Brown)
04. Brand Recognition (Prod by Marco Polo)
05. WTF ft. Rah Digga (Prod by Marco Polo)
06. Stand Down (Prod by Marco Polo)
07. Stillnaffek ft. The BSA (Prod by BeatWyze)
08. Pure (Prod by BeatWyze)
09. Like This (Prod by O.S.T.R.)
10. Spittin' Flames ft. Hannibal Stax (Prod by Marco Polo)
11. This Iz Tha Time (Prod by DJ Premier)
12. Connect Four ft. MindsOne (Prod by Marco Polo)
13. Liberation (Prod by The Doppelgangaz)
14. No Nonsense (Prod by BeatWyze)
15. The C.D.C. (Cypher for Disease Control) ft. Skoob, Supastition, Torae,
Prince Po, Baron & Ruste Juxx (Prod by Jake One)
16. The Bigger Picture (Prod by Griz-lee)
Depuis que Ice Cube a lâché il y a quelques jours en interview
que le nouvel album de Dr Dre était imminent, la planète rap
est en ébullition! L'info était donc fiable puisque Dr Dre vient
d'annoncer l'arrivée le 7 août de Compton : The  Soundtrack
(et par la même occasion confirmer l'abandon de Detox).
Voici la cover & le tracklisting!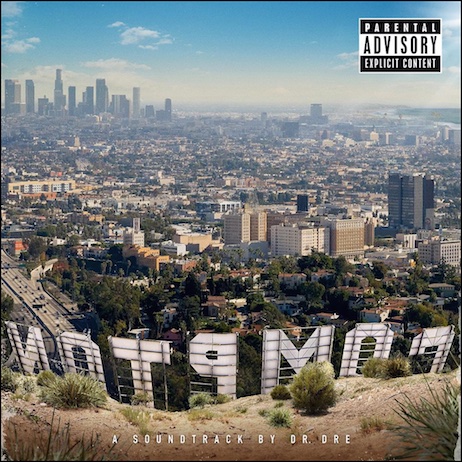 Tracklist :
1 Intro
2 Talk About It (feat. King Mez & Justus)
3 Genocide (feat. Kendrick Lamar, Marsha Ambrosius & Candice Pillay)
4 It's All On Me (feat. Justus & BJ the Chicago Kid)
5 All In a Day's Work (feat. Anderson Paak & Marsha Ambrosius)
6 Darkside/Gone (feat. King Mez, Marsha Ambrosius & Kendrick Lamar)
7 Loose Cannons (feat. Xzibit & COLD 187um)
8 Issues (feat. Ice Cube & Anderson Paak)
9 Deep Water (feat. Kendrick Lamar & Justus)
10 One Shot One Kill (feat. Snoop Dogg)
11 Just Another Day (feat. Asia Bryant)
12 For the Love of Money (feat. Jill Scott & Jon Connor)
13 Satisfiction (feat. Snoop Dogg, Marsha Ambrosius & King Mez)
14 Animals (feat. Anderson Paak)
15 Medicine Man (feat. Eminem, Candice Pillay & Anderson Paak)
16 Talking To My Diary
DISPO EN PRÉCOMMANDE SUR iTUNES
La collaboration entre Oh No et The Alchemist a l'air de plutôt
bien fonctionner puisqu'un 3ème opus de Gangrene intitulé
You Disgust Me sortira le 7 août prochain. On retrouvera
dessus Action Bronson, Fashawn, Havoc,Chuck Strangers,
Your Old Droog, Evidence, Sean Price etc…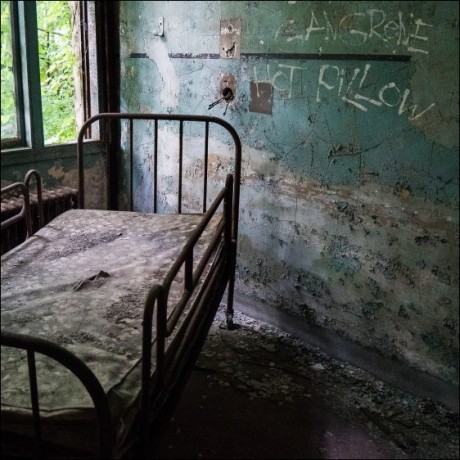 Tracklist :
01 "The Filth (Intro)"
02 "Reversals"
03 "Sheet Music" (Ft. Havoc and Sean Price)
04 "Flamethrowers Pt. 2″
05 "The Man With The Horn"
06 "Better Things"
07 "Driving Gloves" (Feat. Action Bronson)
08 "Gluttony" (Feat. Your Old Droog and Fashawn)
09 "Scrapyards"
10 "Noon Chuckas"
11 "Just For Decorations" (Feat. Chuck Strangers and Evidence)
12 "Hazardous Materials"
13 "The Hidden Hand"
14 "Hot Pillow" (Bonus)
Nouvel extrait de The Motive Of Nearly Everybody Yo
l'album de Ea$y Money qui sortira le 26/05 chez ShowOff.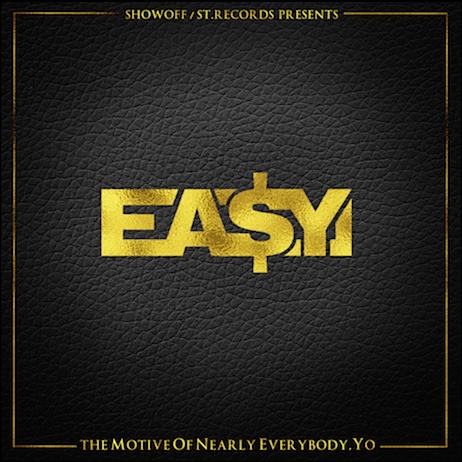 Tracklist:
1. Ea$y (prod. by Statik Selektah)
2. Time Is Money (prod. by The Arcitype)
3. Nothin' Alike (prod. by DJ Premier)
4. All Been Waiting (prod. by Statik Selektah)
5. For The ST.reets (featuring Termanology) (prod. by Statik Selektah)
6. Hit The Fan (featuring Fame of M.O.P. & Chauncy Sherod) (prod. by Statik Selektah)
7. Go Time (featuring Action Bronson) (prod. by Statik Selektah)
8. Connected (featuring Wais P, Rob White AKA PUSH!, & Joey Bada$) (prod. by Statik Selektah)
9. Go & Get It (featuring Sincere) (prod. by Antman Wonder)
10. Takin' It With Me (prod. by 9th Wonder)
11. The M.O.N.E.Y. (prod. by Statik Selektah)
12. Took It All Away (featuring Jared Evan) (prod. by Statik Selektah & Antman Wonder)
13. Love 'Em Back (prod. by J Cardim)
14. Money & Blood (prod. by Buckwild)
15. Spare Change (prod. by Billy Loman)
Voici le 1er extrait du nouvel album du vétéran de Boston
Edo.G qui sortira sur le label Effiscienz le 19/06 prochain.
Intitulé Afterwords, l'album sera entièrement produit
par le duo de beatmakerz Street Wyze et vous pouvez
déjà le précommander sur Effiscienz.com.
SUPPORT!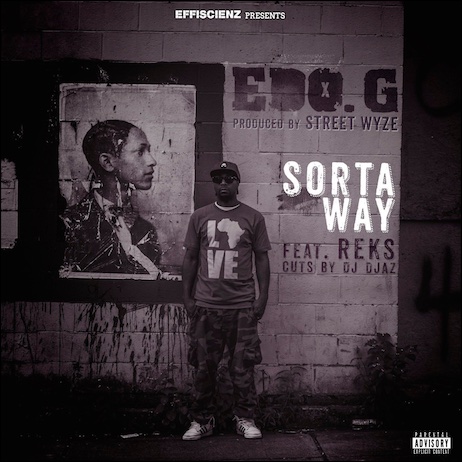 Ci-dessous la cover de AFTERWORDS!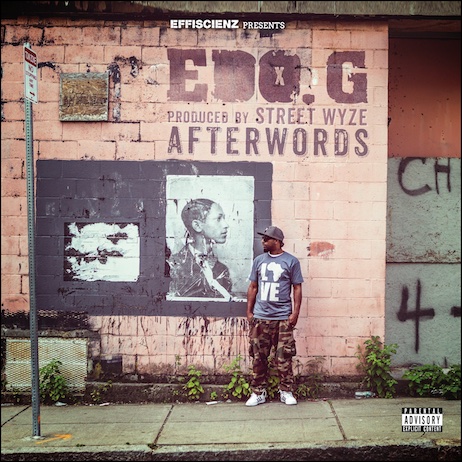 Le nouvel album de Capone-N-Noreaga intitulé Lessons
sortira le 16/06 et d'après le tracklist Tragedy Khadafi
est présent sur plusieurs titres ce qui laisse présager un
vrai retour du duo de Lefrak! En attendant voici la pochette
qui rend hommage à l'album Migration de Creative Source (1974).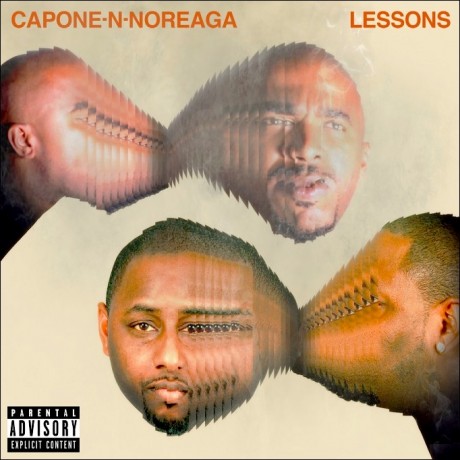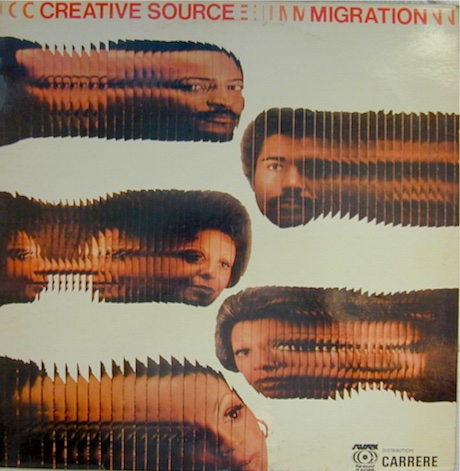 Tracklist :
1. Khadafi Talks
2. Future (feat. Tragedy) Prod. by Ayatollah
3. In The 1st Prod. By iFresh
4. Shooters Worldwide Prod. by Jahlil Beats
5. 7 Continents (feat. Royal Flush & Tragedy) Prod. by Hazardis Soundz
6. U.M.A.R. (feat. Tragedy) Prod. by SPK
7. Gumar Oz Dubar Prod. by Hazardis Soundz
8. Not Stick You Pt. 2 (feat. Tragedy) Prod. by Ayatollah
9. Chinese Girl Prod. by Beatz N Da Hood
10. Elevate (feat. Tragedy) Prod. by Ayatollah
11. 3 on 3 (feat. The LOX & Tragedy) Prod. by Beatz N Da Hood
12. Now (feat. Tragedy) Prod. by Statik Selektah
13. Pizza Produced by Large Professor
14. Riding (feat. Anna Shay) Prod. by Mr. Authentic
15. Foul 120 (Feat. Tragedy & Raekwon) Prod. by Scram Jones
Thanks MZ (94 VDF Represent)
L'image vient de tomber sur le twitter du groupe,
un nouvel album de Cypress Hill produit par DJ Muggs
devrait arriver dans les prochains mois, on attend le 1er single!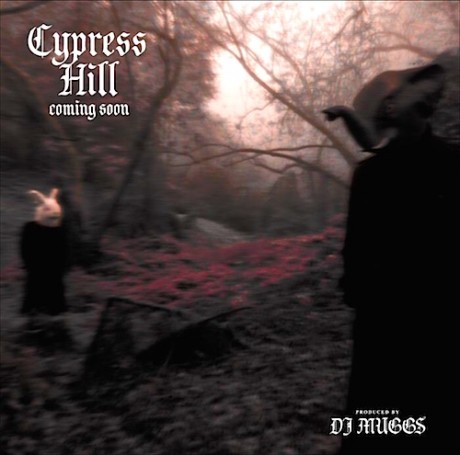 Bare Face Robbery le nouvel album des Dirt Platoon
est dans les bacs aujourd'hui en format CD & Vinyl & Digital.
Il est dispo dans les 3 formats sur Effiscienz.com.
SUPPORT!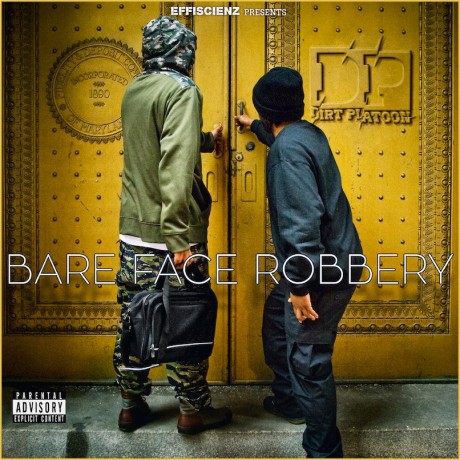 Vous trouverez ci-dessous les snippets de l'album mixées par DJ Djaz
Les Dirt Platoon sont de retour avec un nouvel album
intitulé Bare Face Robbery qui sortira le 23 mars prochain
sur le label Effiscienz et qui sera dispo en CD, Vinyl & Digital.
(déja dispo en précommande sur Effiscienz.com)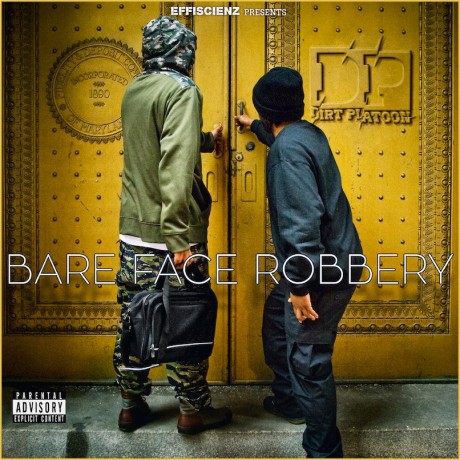 Tracklisting CD :
01 The Sit Down (prod. by Mil)
02 Old Album (prod. by Fel Sweetenberg)
03 Admire (prod. by Dj Low Cut)
04 Bare Face Robbery (prod. by Tom Delay)
05 Emotions (prod. by Dj Brans)
06 Our House (cuts by Venom) (prod. by Venom)
07 Inmate (prod. by Macabeats)
08 View From The Bottom (prod. by Tom Delay)
09 '86 Ushers Anniversary Picnic feat. Fel Sweetenberg (prod. by Fel Sweetenberg)
10 Garbage Can (cuts by Dj Djaz) (prod. by Dj Brans)
11 Weep (prod. by Dj Brans)
12 Killing Machines feat. Nutso (cuts by Dj Djaz) (prod. by Fel Sweetenberg)
13 Peak Performers (prod. by Fel Sweetenberg)