Ras Kass, Shabaam Sahdeeq, Edo.G & Fokis sont retournés en studio
pour donner une suite à leur EP de 2016.
Voici donc le 1er single extrait de Recognize Your Power 2
COMING SOON!
Le Black Friday commence vendredi et pour l'occasion Gibert Joseph
proposera en édition limitée la réédition vinyl de l'album
My Own Worst Enemy de Edo G & Pete Rock.
Cette réédition comprend aussi la version instrumentale de l'album!
Pour ceux qui n'avaient pas cet album dans leur discothèque
c'est l'occasion de rattraper cette erreur!!!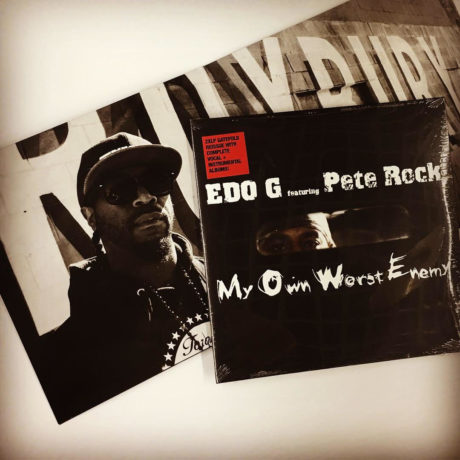 (PHOTO BY WESHDODO) 
THANKS 2 DODO & LAURA!
Nouveau clip extrait de FreEDOm le dernier album de Edo.G 
actuellement dispo en K7, vinyl & CD chez RedLine Music.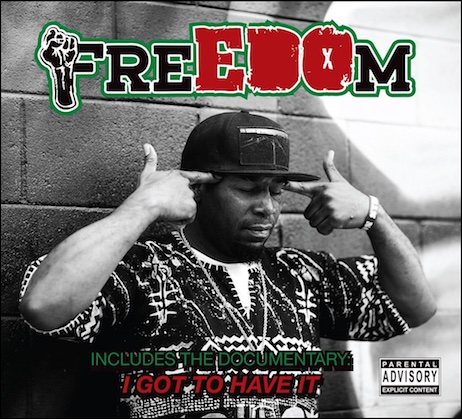 KASDÉDI À SAM…You got so much soul!
Nouveau clip extrait de FreEDOm le dernier album de Edo.G 
actuellement dispo en K7, vinyl & CD chez RedLine Music.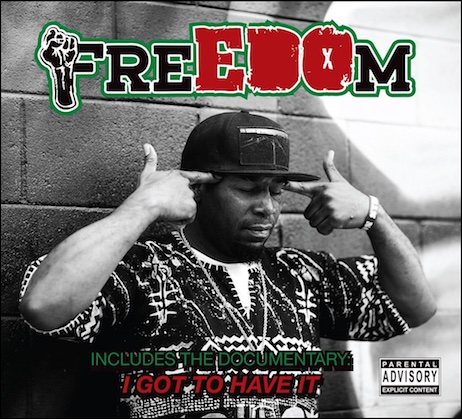 Clip extrait du EP One Second to Pray du duo de Boston
Blak Madeen (Al-J & Yusuf Abdul) actuellement dispo
sur toutes les plateformes de téléchargement.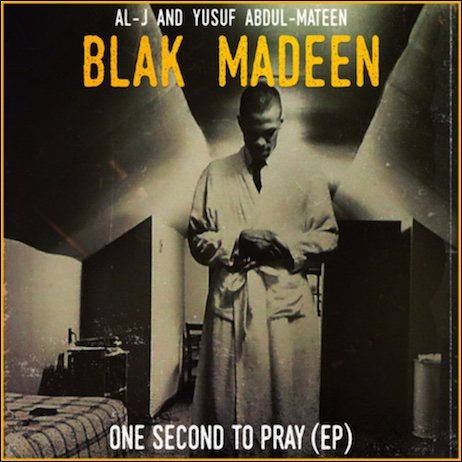 Je n'avais pas eu le temps de les poster avant donc voici les derniers
n° de la série Just One Record qui donne l'occasion aux artistes
de revenir sur 1 album qui les a marqué et d'expliquer leur choix.
SUPPORT!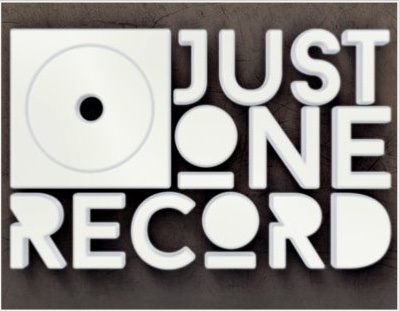 Nouveau clip extrait de AGUA le nouvel album de Sadat X
actuellement disponible en CD chez Gibert Joseph Paris
et en téléchargement sur iTunes.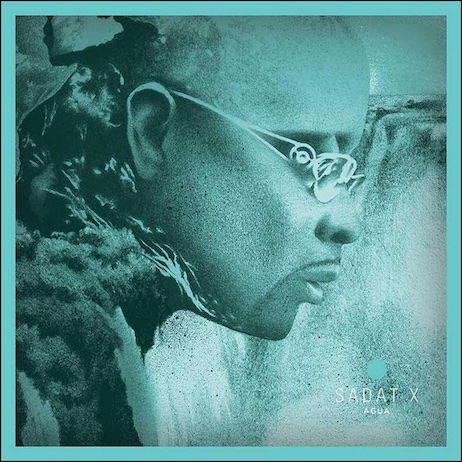 1er extrait du projet commun de Edo.G, Shabaaam Sahdeeq
et du MC/beatmaker Fokis qui prendra la forme d'un EP
9 titres intitulé Recognize Your Power qui sortira le 14/10
chez Loyalty Digital Corp.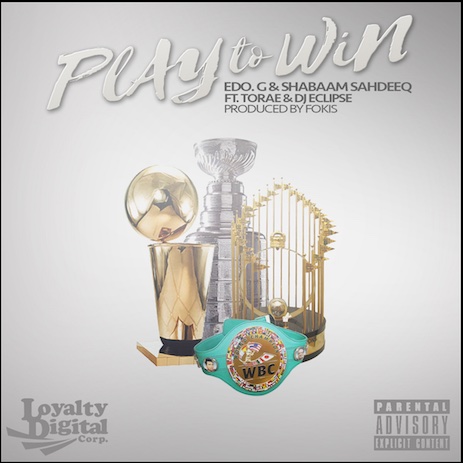 Tracklist du EP :
1.Recognize Your Power Ft. Liteskin
2.Wild Young Man Ft. Oh No & Planet Asia
3.Trust Ya Self Ft. Ras Kass & Fokis
4.Yin & Yang
5.Open Ya Eyes Ft. Fokis
6.Play To Win Ft. Torae & DJ Eclipse 04:21
7.Hiroshima Ft. Craig G
8.Libertad Ft. Liteskin
9.Your Name Here (Audio Shout Out)
Clip extrait de Pull No Punches le nouvel album de Tone Spliff
qui sortira le 11/11 et sur lequel on retrouvera Tragedy Khadafi,
Blaq Poet, Saigon, Sadat X, Illa Ghee, Ruste Juxx,
Celph Titled, Percee P, Copywrite etc…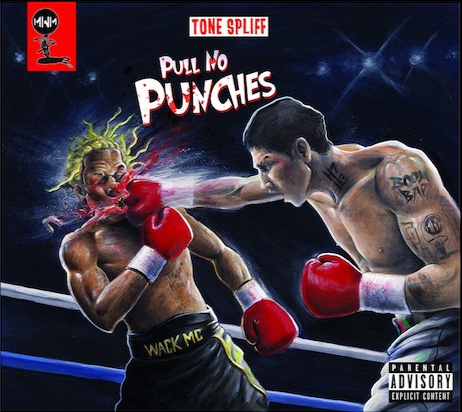 L'album My Own Worst Enemy de Edo.G sorti en 2004
va être réédité le 12/04 dans une nouvelle édition agrémentée
de plusieurs bonus tracks. On retrouvera dessus la version originale
du titre Wishing avec un feat de Masta Ace ainsi que plusieurs
instru inédit de Pete Rock et le titre Shed A Tear
qui était uniquement disponible en vinyl.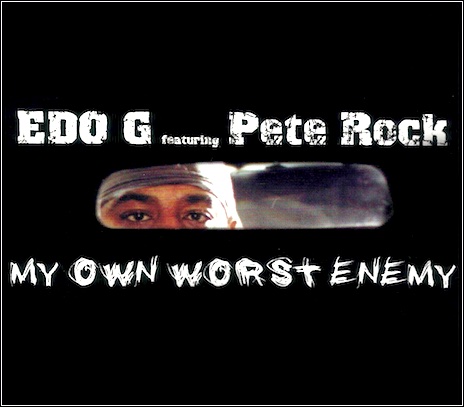 Track Listing 
1. Boston
2. Just Call My Name – feat. Jaysaun
3. Voices
4. School'em
5. Streets is Callin' – feat. Diamond D and Jaysaun
6. Pay the Price – feat. Jaysaun
7. Wishing – feat. Masta Ace
8. Right Now! – feat. Pete Rock
9. Stop Dat – feat. Krumb Snatcha and Jaysaun
10. Revolution
BONUS TRACKS
11. Shed A Tear – Produced by Pete Rock
12. Wishing featuring Masta Ace (Original Version)
Produced by DJ Supreme
13. Pete Rock Unreleased Instrumental #1
14. Pete Rock Unreleased Instrumental #2
15. Shed A Tear (Instrumental) Produced by Pete Rock
DISPO EN PRÉCOMMANDE SUR REDLINEMUSIC.COM
Felicitations au poto DJ Shean qui vient de remporter
le concours de remix organisé par le label Effiscienz
pour le titre  Sorta Way de Edo.G tiré du dernier album
du rappeur de Boston Afterwords toujours dispo
sur Effiscienz.com ou iTunes.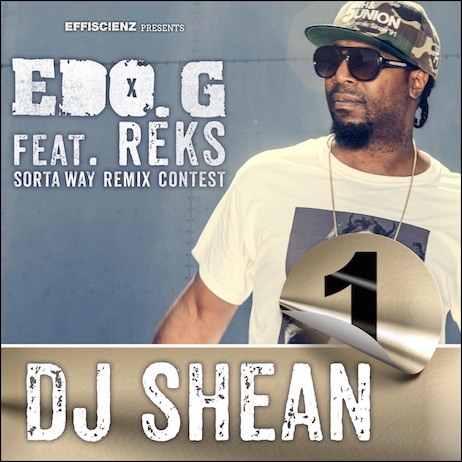 Voici le 1er clip extrait du nouvel album du vétéran de Boston
Edo.G qui sortira sur le label Effiscienz le 19/06 prochain.
Intitulé Afterwords, l'album sera entièrement produit
par le duo de beatmakerz Street Wyze et vous pouvez
déjà le précommander sur Effiscienz.com.
SUPPORT!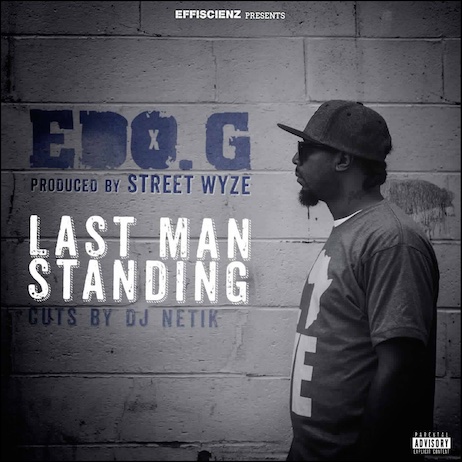 Une grosse équipe de Boston sur ce remix extrait de la compilation
ApRock JoiningForces with The Snowgoons DJs presents
The ReMixTape dispo en téléchargement gratuit sur Bandcamp.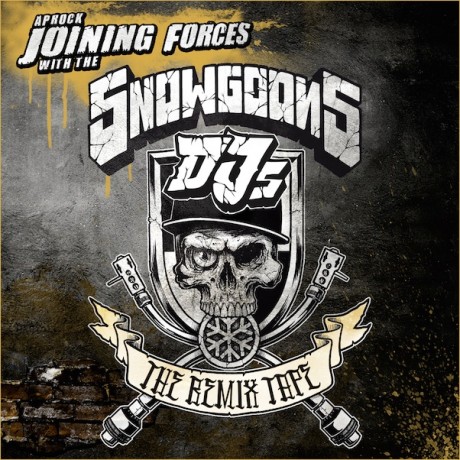 7ème clip de Edo.G extrait de son nouvel album intitulé
After All These Years actuellement dispo sur iTunes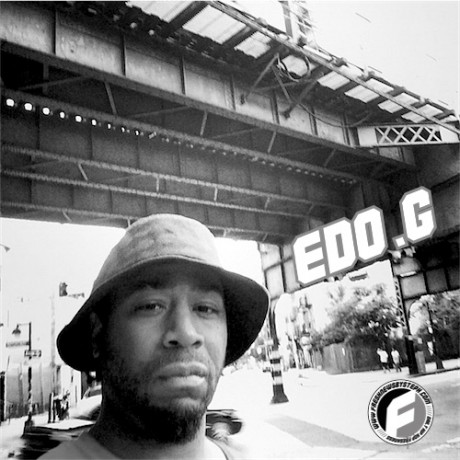 Les vétérans de Boston sont toujours là!