1er extrait de Black Duke le prochain album du MC de Philly
THE XAV sur lequel on retrouvera Edo.G, Large Professor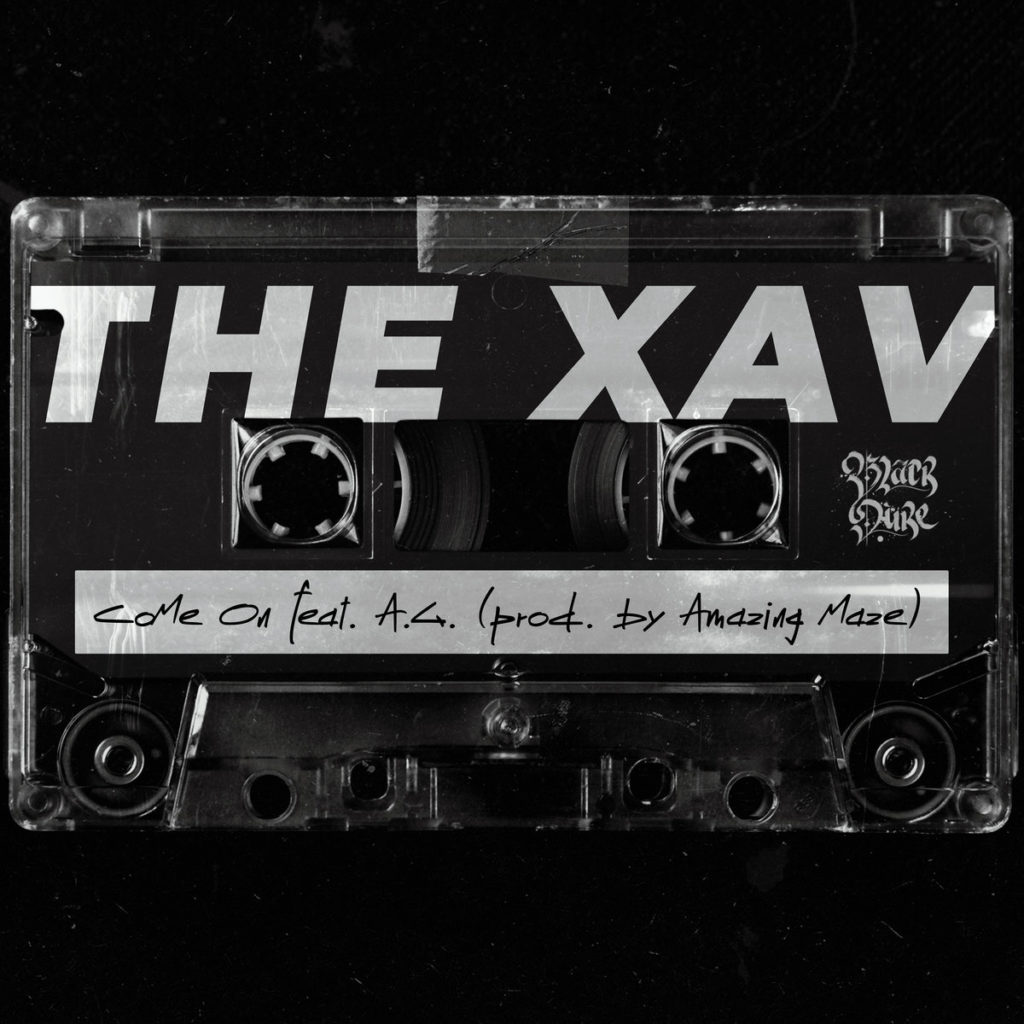 Published

26th Juil 2010

by

Tonton Steph

under

RAP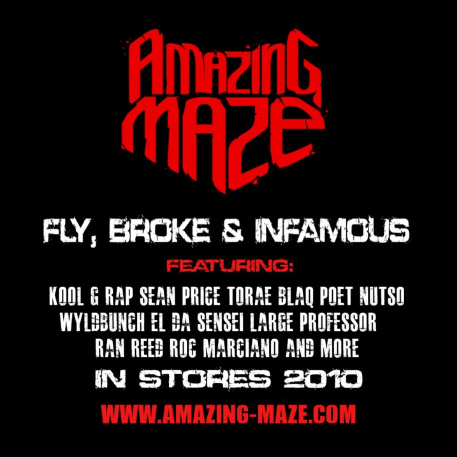 Amazing Maze est un producteur allemand qui s'apprête à sortir
son album intitulé « Fly, Broke & Infamous » sur lequel on retrouvera des
invités de marque comme Blaq Poet, Nutso, Rasco, Roc Marciano,
Sean P, Large Pro, Kool G Rap, Torae, El Da Sensei etc…
Du très lourd en perspective…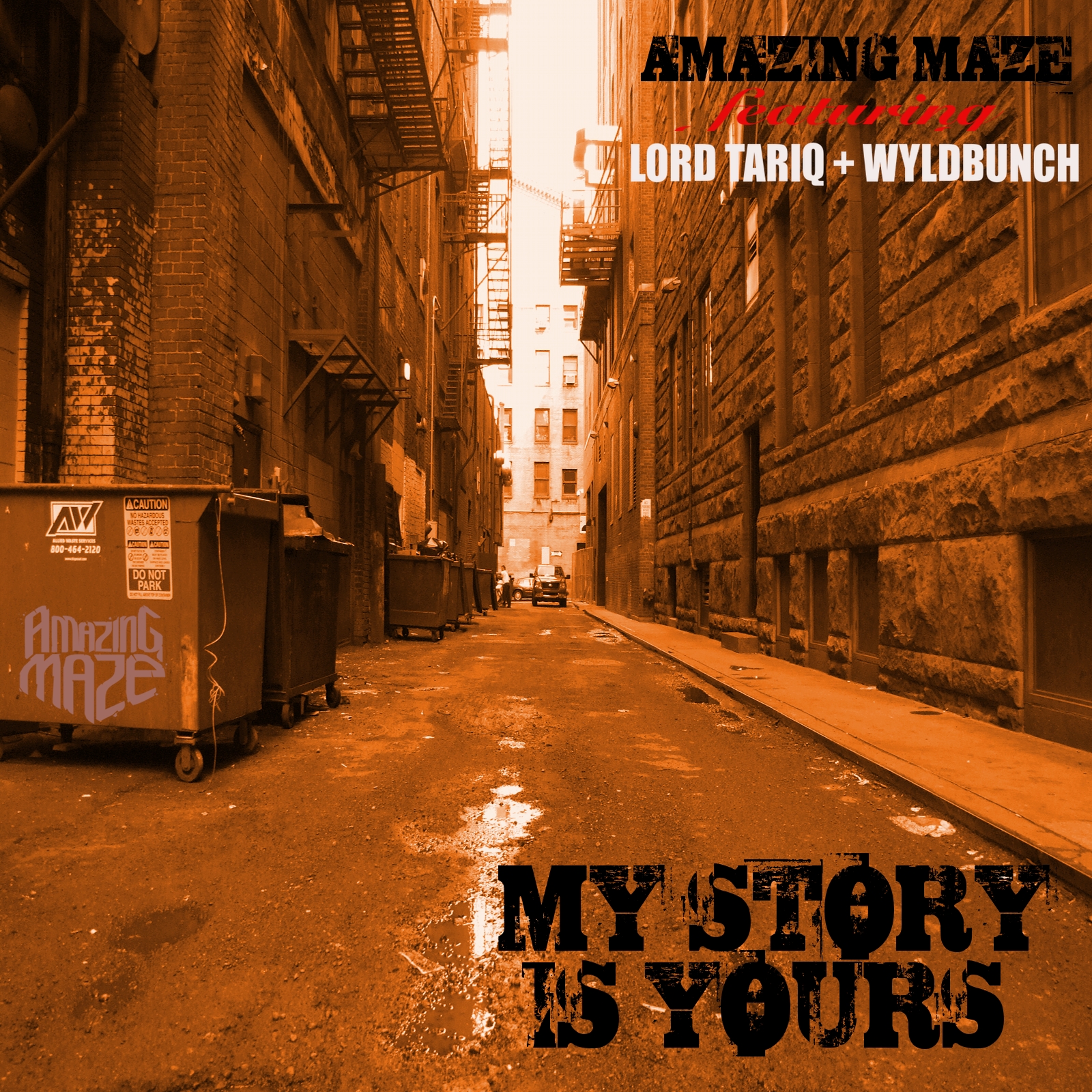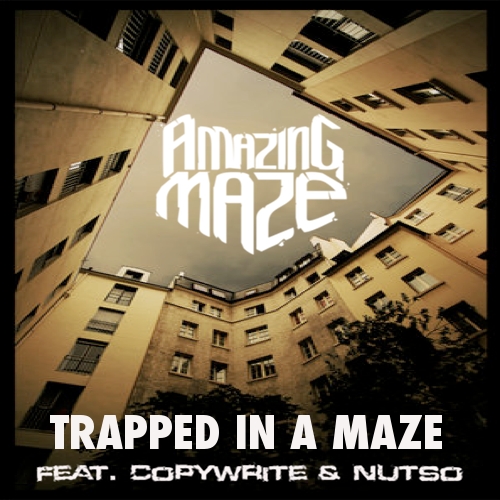 AMAZING MAZE feat NUTSO & COPYWRITE
Thanks Loscar pour l'info!
Nouvelle mixtape signée Dj Duke (Assassin) & Dj P!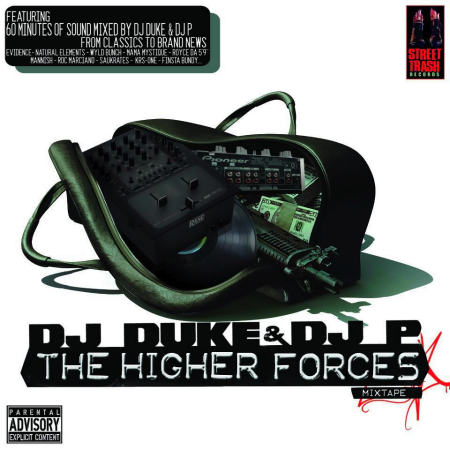 tracklist :
1.DJ Duke – Introduction To The Higher Forces 01:07
2.Gees Extortion – Mic Bust 01:19
3.Prince Po – Get Off The Playground feat. Wildelux 02:29
4.Krs-One – Never Afraid 02:03
5.Wyld Bunch – Back In The Days 02:08
6.Amazing Maze – My Story Is Yours feat. Lord Tariq 01:03
7.Sha Stimuli – Game Over 01:50
8.Schoolboy Q – What's The Word feat. Jay Rock 03:08
9.DJ P – First Round Introduction 01:04
10.Natural Elements – Bust Mine 02:30
11.Mannish – Mannish 02:26
12.Pauly Paps – War Scarz 02:31
13.Kromozome Project – Say Word 02:25
14.Optical – Slow Motion 02:05
15.Adagio – Listening Pleasure (Remix) 01:34
16.DJ P – Shout Out Outro 01:05
17.Evidence – You 03:21
18.Guru & Masta Ace – Conflicts (Paul Nice Remix) 02:03
19.Wais P – You See It 03:05
20.Royce Da 5'9 » – Second Place 02:39
21.The Game – Born In The Trap 02:46
22.Roc Marciano – Jet Luggage feat. Gangrene 01:50
23.DJ P – Second Round Introduction 01:03
24.Finsta Bundy – Boogie Spirit 02:05
25.Shades Of Brooklyn – Survival Warz 01:33
26.Mama Mystique – Tremendous (Remix) 01:32
27.Saukrates – Father Time (Remix) 01:22
28.Tucka Da Huntaman – Da Hunt Is On 03:06
29.Da Ruckus – We Shine 02:24
30.DJ P – Final Outro 01:11
DISPO EN TÉLÉCHARGEMENT GRATUIT SUR SON BANDCAMP
Je vous ai déjà parlé plusieurs fois de ce MC de Brooklyn,
voici un nouvel extrait de son album « Rich Blood Broke Pockets« 
qui est dispo ici en édition digitale depuis quelques jours.
Les prod sont signés Ayatollah, Amazing Maze, Weirdo, Tim Taler,
Danetic Berlin, Noize Thievery, Mr. Blaze, Howard Lloyd,
TwoManics, Dj SoulClap and DRK et des feat de Rasco and Lord Tariq.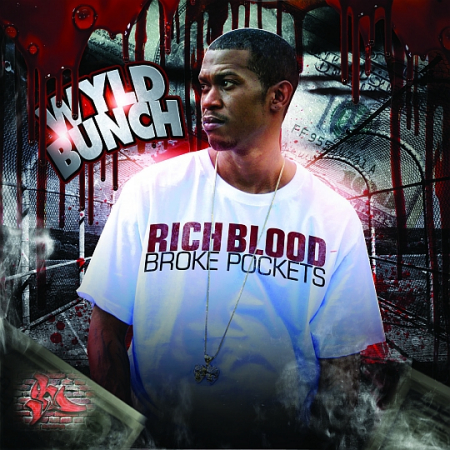 WYLD BUNCH
Ci-dessous le clip « Unforgiving World » extrait de l'album :
J'avais posté ici son morceau avec Lord Tariq extrait
du projet du producteur allemand Amazing Maze.
Voici le nouveau clip de ce MC de Brooklyn extrait de
son futur album intitulé « Riche Blood, Broke Pockets« .