The Great Expectation,
la nouvelle mixtape 100% Hip Hop du poto DJ Suspect
est en ligne avec toujours la même exigence dans ses selections.
Les amateurs de rap bien jazzy…cette tape est pour vous!
SUPPORT!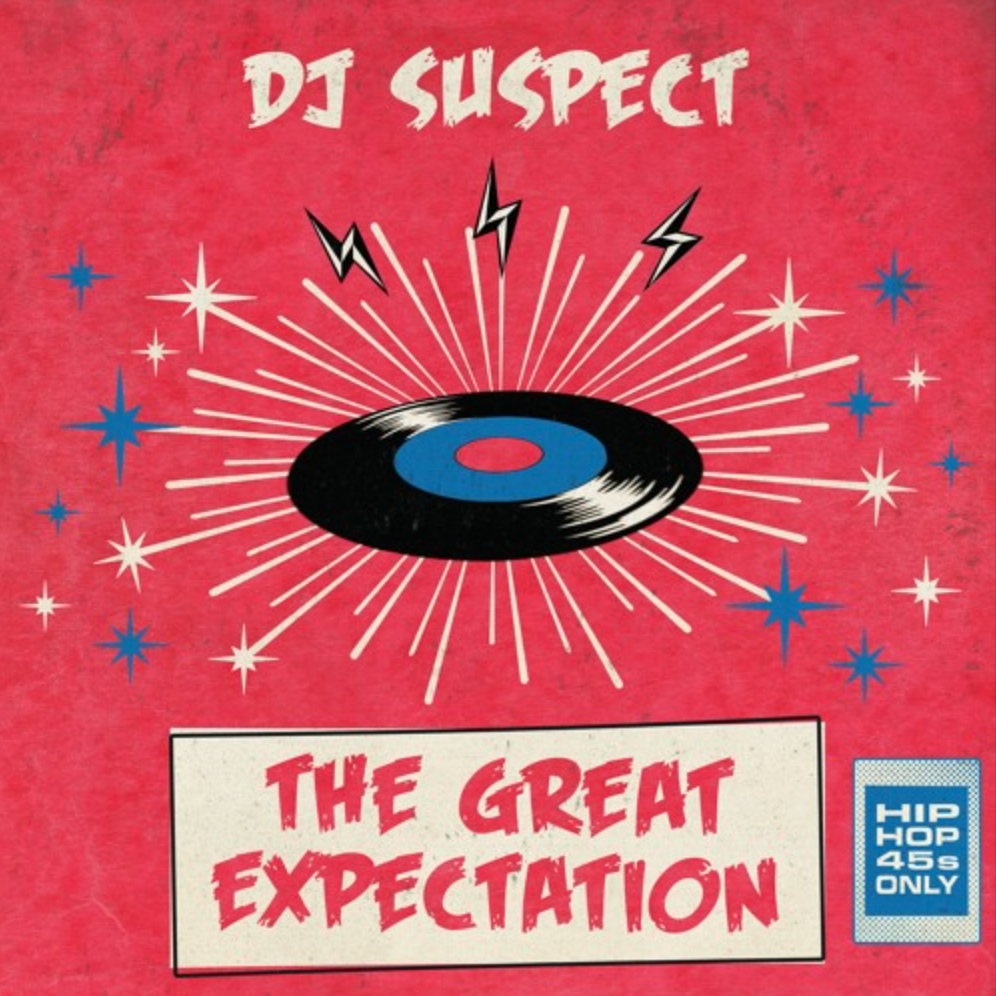 Le poto DJ Suspect vient de commencer une nouvelle émission radio
intitulée DONUT PANIC diffusée tous les 1er vendredi du mois
de 20H30 à 21h30 sur Radio Krimi.
Au programme une sélection de 45t soul, funk, rap!
SUPPORT!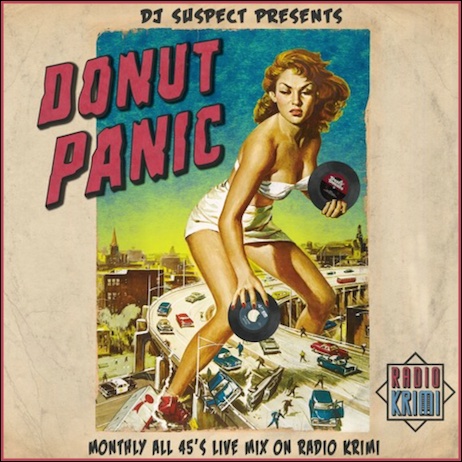 Un gros Big Up au poto Dj Suspect qui sortira le 12/04/19
une compilation intitulée This Is DJs Choice Vol.3
dans lequel il mixera une sélection de 45T en compagnie
de Marc Hype. Au programme funk, soul, boogie, hip hop
& reggae. Pour vous faire une idée de la qualité du projet
voici les snippets!
SUPPORT!
Quand le poto DJ Suspect décide de plonger ses mains
dans le catalogue du label Rocafort Records pour en extraire
60mn de soul/funk endiablé, ça donne cette mixtape
qui devrait faire kiffer tous les amateurs du genre!
Dispo en K7 limitée à 50 exemplaires sur Bandcamp.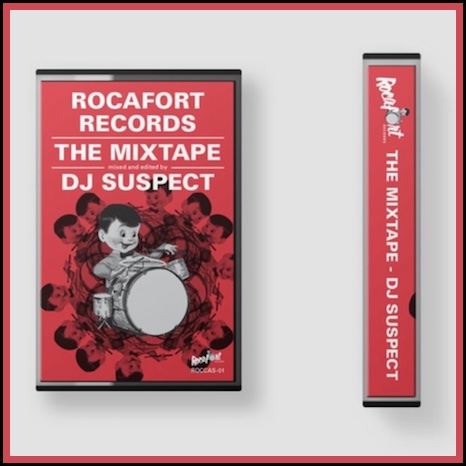 Pour cette 9ème édition et pour terminer l'année 2017 en beauté, nous avons le plaisir de recevoir
DJ Woody !!!
DJ Woody (WoodWurk – BocaWoody)
Un des DJ's préférés de Mixmaster Mike (Beastie Boys), décrit comme « le meilleur DJ au Monde » par Hudson Mohawke.
DJ Qbert dit de lui que c'est un génie…
Faut il vraiment en rajouter ?!
Billets dispo sur Yurplan.com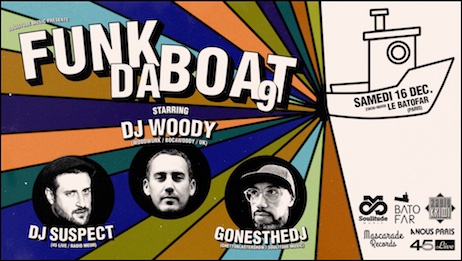 + D'INFOS SUR LE FACEBOOK EVENTS
En cette veille de jour férié, c'est pour nous un honneur que de recevoir en spécial guest DJ VADIM.
DJ Vаdim (BBE – Ninja Tune)
Est-ce bien nécessaire de présenter DJ VADIM !?
DJ/Producteur extrêmement prolifique, d'origine Russe qui ne cesse de repousser les frontières musicales.
Il a collaboré avec DJ Krush, Stevie Wonder, The Roots, Prince, Public Enemy, Dilated Peoples, Kraftwerk, Sly and the family stone, Fat Freddy's Drop, Super Furry Animals et Paul Weller entre autres…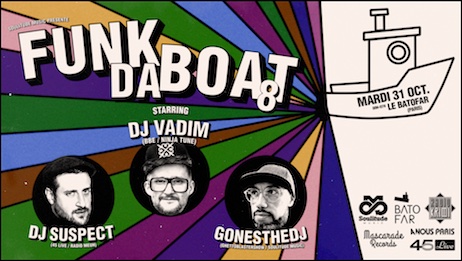 PLACES DISPO SUR DIGITICK.COM
 + D'INFOS SUR LE FACEBOOK EVENTS
Le poto DJ Suspect vient de balancer sa dernière mixtape
pour tous les amoureux du rap 90's. Au programme une sélection
rigoureuse le tout mixé avec minutie et précision!
C'est dispo en téléchargement gratuit sur son Soundcloud
donc aucune raison de bouder son plaisir…GO & GET IT!!!
-FULL SUPPORT-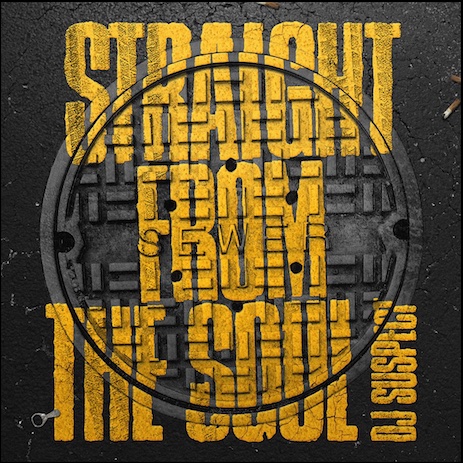 Le BLASTMASTER a.k.a. KRS ONE sera en concert exceptionel
le lundi 24 avril au Batofar! Pour ceux qui ne l'ont jamais vu
 c'est l'occasion de voir un vrai MC sur scène…BE THERE!!!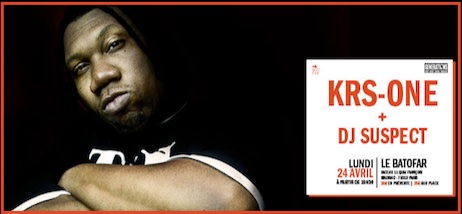 PRÉVENTES DISPO SUR YURPLAN.COM & DIGITICK.COM
+ D'INFOS SUR LE FACEBOOK EVENTS
Un peu comme DJ Shadow & Cut Chemist avec leur série Brainfreeze
les français Aeon Seven & DJ Suspect viennent de balancer un mix
à 4 platines ou ils ne jouent exclusivement que des 45T.
Le résultat n'a rien à envier aux américains et devrait combler
tous les amateurs de breakbeat funky!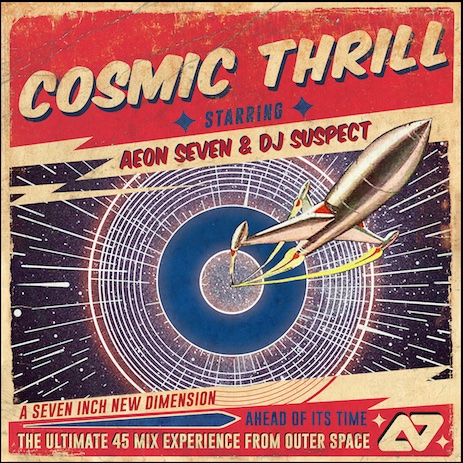 Si comme moi vous êtes fan de Havoc en tant que beatmaker
DJ Just Dizle vous propose une bon éventail de ses divers productions
avec sa dernière mixtape qui devrait combler les Mobb Deep Addicts!
QUEENSBRIDGE!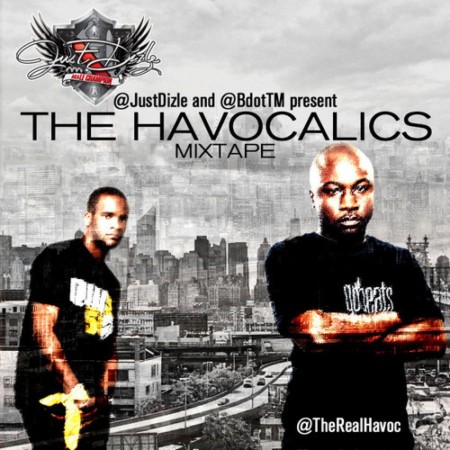 01 – Jadakiss – Why (Instrumental)
02 – Prodigy – Delt W/ the Bullshit
03 – Mobb Deep – Put Them in Their Place
04 – The Game – Don't Need Your Love
05 – Mobb Deep – Get Away
06 – Mobb Deep – One of Ours Part II (ft Jadakiss)
07 – Mobb Deep – Nothing Like Home
08 – Mobb Deep – Animal Instinct
09 – Mobb Deep – Trife Life
10 – Cormega – Thun and Kicko
11 – PMD – It's The Pee 97
12 – Capone-N-Noreaga – Parole Violators
13 – Mobb Deep – Thou Shall Not Kill (ft Snoop Dogg)
14 – Shaq – Legal Money (ft Mobb Deep & Lord Tariq)
15 – Havoc – Heart Of The Grind
16 – Mobb Deep – G.o.d. Pt.3
17 – Infamous Mobb – War
18 – Sheek Louch – 45 Minutes to Broadway
19 – Styles P – How We Live
20 – Mobb Deep – More Trife Life
21 – Capone-N-Noreaga – Illegal Life
22 – Mobb Deep – Hell On Earth (Front Lines)
23 – DV Alias Khrist – Building (ft Havoc)
24 – O.G.C. – Suspect Niggaz (ft Havoc)
25 – Lloyd Banks – Ain't No Click (ft Tony Yayo)
26 – Big Noyd – Recognize & Realize Pt. 2
27 – Consequence – Queens Get The Money (ft Havoc)
28 – Xzibit – Eyes May Shine Remix (ft Mobb Deep)
29 – KRS-ONE & Buckshot – Robot (Instrumental)
30 – Big Noyd – Watch Out
31 – Mobb Deep – Allustrious
32 – Foxy Brown – The Promise (ft Havoc)
33 – Mobb Deep – Solidified
34 – Mobb Deep – Shook Ones (Instrumental)
35 – Notorious B.I.G. – Last Day
36 – Mobb Deep – Give Up the Goods
37 – Mobb Deep – Rare Species (Modus Operandi)
38 – Mobb Deep – Hoodlum
39 – Mobb Deep – The Learning (Burn)
40 – Mobb Deep – Survival Of The Fittest (Instrumental)
41 – Mobb Deep – Still Shinin'
42 – Havoc – Bump That (ft 50 cent & Noyd)
43 – Onyx – QB Meets Southside (ft Mobb Deep)
44 – Mobb Deep – Spread Love
45 – Mobb Deep – Nobody Likes Me
46 – Onyx – Hold Up (Instrumental)
47 – Method Man – Play IV Keeps (ft Inspectah Deck, Streetlife & Mobb Deep)
48 – Mobb Deep – Quiet Storm (Instrumental)
49 – Mobb Deep – It's Mine (ft Nas)
Pour cette nouvelle édition de la fête de la musique je vous recommande
2 bons plans à ne pas louper dimanche si vous avez envie
de vous ambiancer et écouter du bon son!!!
SUPPORT!
La Block Party est de retour dans l'impasse Saint-Sébastien, l'endroit qui l'a vu naître et grandir : l' Impasse La Plus Groovy De Paris !!!!
Cette année : DJ SUSPECT – DJ MINA – DJ REAL C. – DJ STRESH – DJ JONE B. – DJ KOZI – DJ MAC PHIVE – MONSIEUR WILLY – LES FRERES PASTOR ( STILLMUZIK ) et DJ FAB seront aux commandes de cette Block Party exceptionnelle placée sous le signe du : STRICTLY VINYL !
► RDV le 21 juin 2015 de 16h00 à 00h30 : les absents auront tort !!
► ADRESSE : Impasse Saint-Sébastien angle de la Rue Pelée – métro Richard Lenoir ( L5 ) / Saint-Ambroise ( L9 ) / Saint-Sébastien Froissard ( L8)
————————————————————————————————
Pour la 7e année la Maison du Hip Hop renoue avec cette tradition festive, fondatrice du Mouvement, qui a eu une influence très importante sur l'éclosion de la culture Hip-hop dont Rap, Dee jaying, Danses break ou debout, et Graff en sont les éléments indissociables.
Le collectif JAZZEFFIQ,HELLO PANAM et ses artistes de talents, on bien voulu se joindre de nouveau à nous pour construire ensemble cet événement où la danse sera, cette année encore, à l'honneur.
Quelle meilleure occasion que la fête de la musique pour redonner ses lettres de noblesse à cette belle culture!
En espérant vous accueillir à cette occasion.
BLOCK PARTY #7 – Fete de la musique
Dimanche 21 Juin 2015 au T.E.P de Ménilmontant
de 16h à 23h , entrée libre
1 terrain, 2 platines, 1 micro pour une ambiance
PEACE LOVE UNITY & HAVIN' FUN
DANSE I DEEJAY I MC'S I GRAFF I BASKET
Voici la liste des DJ's de cette 7 ème Edition :
BABAFLEX, DJ JiM, Selecta K-za, DJ Psycut, DJ Just Dizle aka Le Champion, DJ Stresh, DJ Kozi, Djnels Timebomb, DJ JP MANO, DJ Enjay, Clems Blackrainbow, Fukiflex, DjLoud GY, Dj Kakashi, Zio John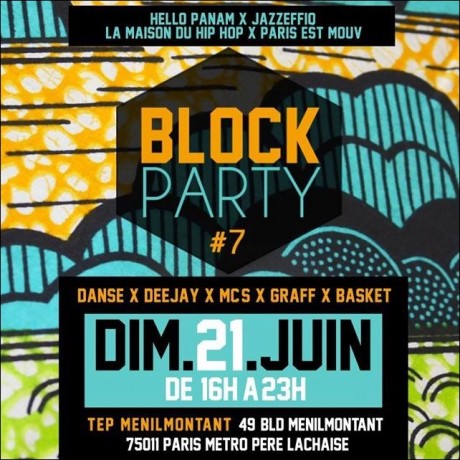 Initialement prévu le 1 octobre, le set de Pete Rock organisé par
La Rafinerie aura lieu ce vendredi soir à partir de minuit
avec un Warm Up signé Dj Just Dizle & Dj Suspect.
SUPPORT!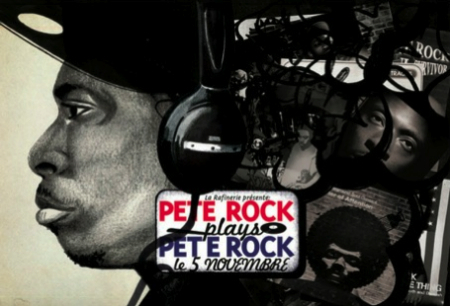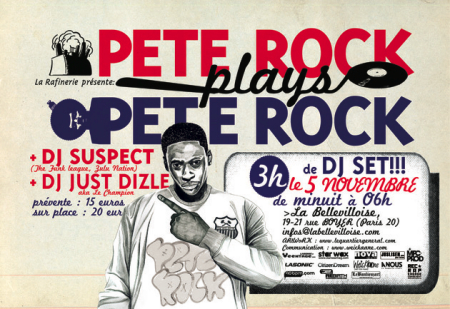 PLACES DISPO SUR FNAC.COM & DIGITICK.COM
Pour fêter sa 1ère année d'existence, l'équipe de LA RAFINERIE vous ramène l'une des légendes vivantes du hip hop : Mr PETE ROCK pour un dj set de 3 heures uniquement composé de ses productions, remixes, rares édits et d'une session diggin !
Pour la 1ere fois à La Bellevilloise, le Soul Brother Number One nous fera une rétrospective de son immense carrière et nous balancera ses classics, depuis Soul Survivor jusqu'à NY Finest, ses hits avec C.L Smooth, ses prods et ses milliers de remixes pour de nombreux artistes tels Public Enemy, Notorious Big, Nas, Heavy D & The Boyz, House of Pain, Run DMC, Redman, Raekwon, Method man, Ghostface killah, ses collaborations avec Talib Kweli, Kool G Rap, Large Pro, Dead Prez ou Common, des unreleased jamais dévoilés au public, des raretés qu'une poignée de privilégiés uniquement connaissent.
Le warm-up sera assuré par Dj Suspect & Dj Just Dizle.
PLACES DISPONIBLES SUR FNAC.COM & DIGITICK.COM