2ème clip extrait de Rare Poise, le dernier album de Defari 
entièrement produit par Evidence actuellement dispo en
téléchargement sur iTunes et en CD chez Gibert Joseph Paris.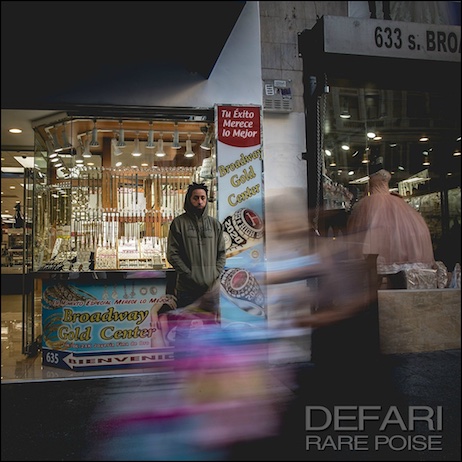 1er clip extrait de Rare Poise, le dernier album de Defari 
entièrement produit par Evidence actuellement dispo
en téléchargement sur iTunes.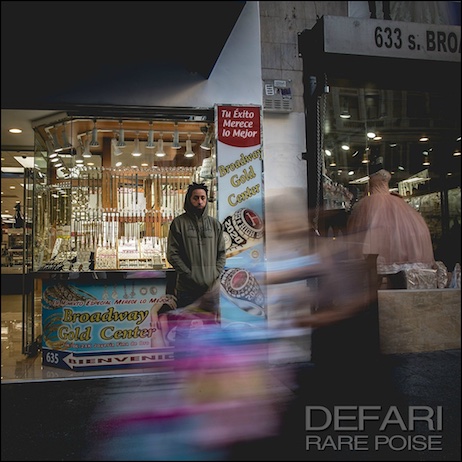 Nouvel extrait du prochain album de Defari intitulé Soundcheck
entièrement produit par Evidence…coming soon!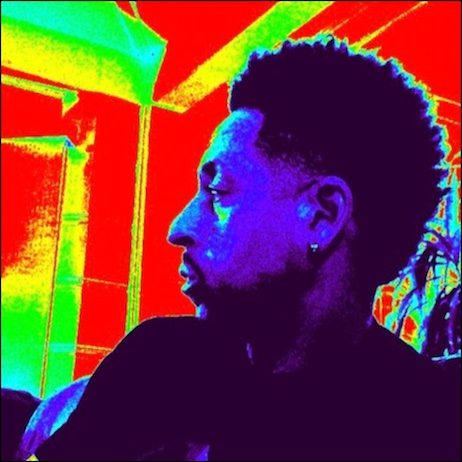 En 1999 son album Focused Daily avait été un choc auditif pour moi
et même si ses albums suivants n'étaient pas du même niveau Defari
reste une valeur sûre. L'annonce de son retour avec un nouvel album
intitulé Soundcheck entièrement produit par Evidence est sûrement
la meilleure news de ce début juin. Pas encore de date de sortie mais
voici le 1er extrait qui devrait nous permettre de patienter…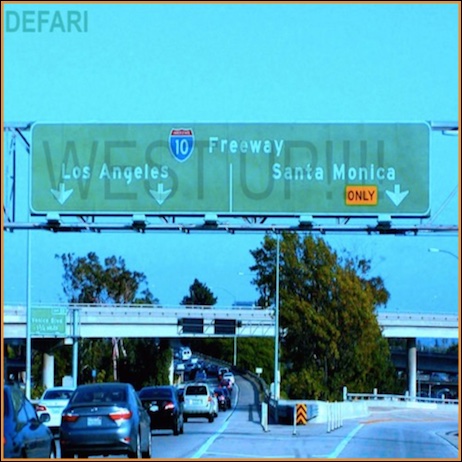 L.A, New-York & Pittsburgh sur un même morceau
avec une bonne petite boucle de piano…what else!?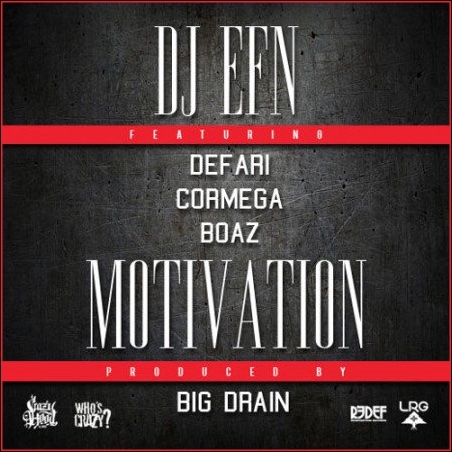 Enfin!!!
Defari est de retour avec une nouvelle mixtape qui vient juste d'être
mis en ligne, on retrouve dessus des productions de Madlib,
DJ Khalil, Alchemist. Ne pas se fier à la pochette,
y'a de gros morceaux la-dedans! PHAT!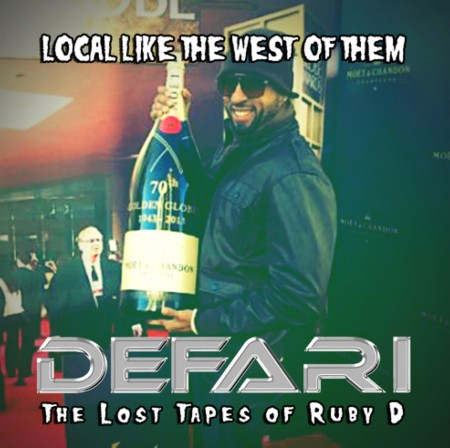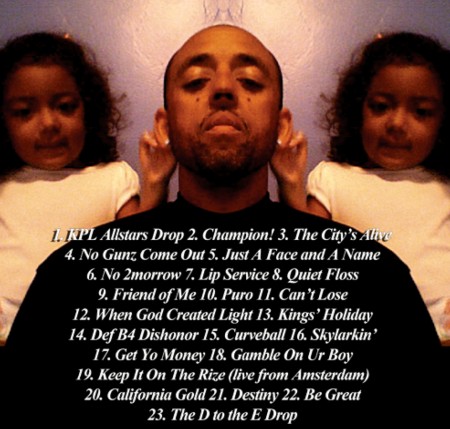 DISPO EN TÉLÉCHARGEMENT GRATUIT ICI
Nouveau clip de Defari sur un son signé Madlib,
pas plus d'infos pour le moment sur une éventuelle sortie d'album.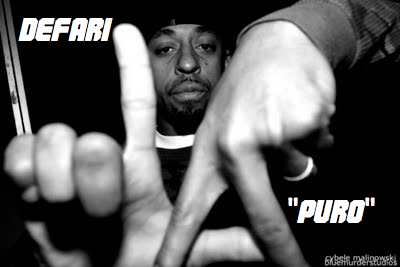 Published

26th Juin 2010

by

Tonton Steph

under

RAP
L'album solo de Rakaa (Dilated Peoples) arrivera le 20/07
et ça risque de faire très mal! En tout cas ce nouveau titre défonce!!!!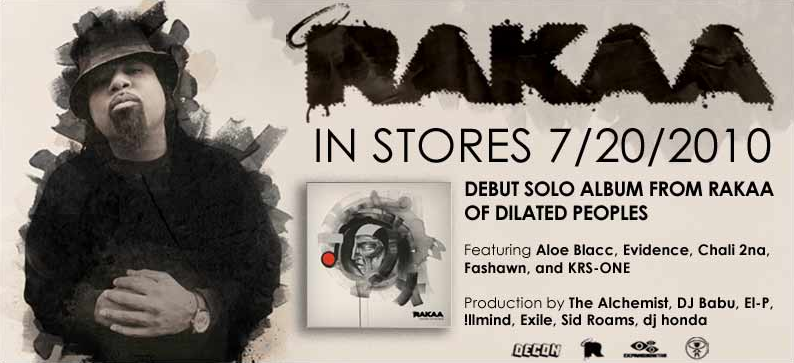 RAKAA feat FASHAWN, EVIDENCE & DEFARI
« ACES HIGH« 
(PROD BY ALCHEMIST)
Si vous passez du côté du quartier St Michel n'hésitez pas à faire
le plein de skeuds chez Gibert Joseph. Arrivage d'imports
vinyl & CD toutes les semaines! Voici les dernières nouveautés :

A.G « The Taste Of Ambrosia » – CD
Jay Rock « Redemption » – CD
Jedi Mind Tricks « The Bridge & The Abyss » – CD/LP
The Nonce « 1990 » – CD/LP
Main Flow « Sound Of Silence » – CD/LP/K7
Kemp « Stars & Stripes » – CD/LP
J Dilla « Ruff Draft Dilla's Mix » – CD/LP
Prhyme 2 « Prhyme 2 » – CD/LP
Showbiz « A Room Therapy » – CD
Westside Gunn « Flygod Is Good » – CD/LP
Chuck Strangers « Consumers Park » – CD/LP
Roc Marciano « Rr2 – The Bitter Dose » – CD/LP
Royce Da 5'9 « Book Of Ryan » – CD/LP
Sham & The Professor « The Warrior » – Ep
The Speedknotz « Remember Me » – LP
Blaq Poet « The Most Dangerous » – LP
Epmd « Strictly Business – LP
Epmd « Unfinished Business – LP
Comptons Most Wanted « Music To Driveby » – LP
Lord Finesese "The Art Of Diggin': Secretary Of Crates" – CD
Digable Planets « Reachin' » – LP
25th Anniversary
Digable Planets « Blowout Comb » – LP
Guru « Jazzmatazz » Volume 1
Deluxe Edition 3LP
Defari « Rare Poise » – CD/LP
Ozay Moore « In The Wake Of O » – LP
Lewis Parker « Sniper Beats » – LP
Lewis Parker « When It Rains It Pours » – 12″
Dj Spinna « Unpicked Treats » – LP
Svinkles « Tapis Rouge »
Deluxe Color Vinyl
Svinkles « Juste Fais La »
Deluxe Color Vinyl
Ce genre de news pour clôturer la semaine…
Nouveau EP de Domo Genesis entièrement produit par Evidence
qui entre son nouvel album solo, celui de Defari et celui de Madchild
montre qu'il a des « beats » en stock!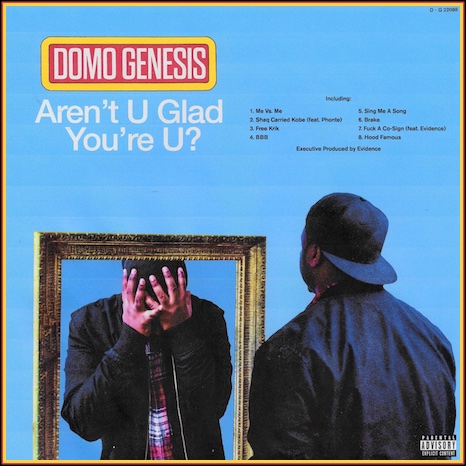 1er clip extrait de Soundcheck le nouvel album de Defari
qui sera entièrement produit par Evidence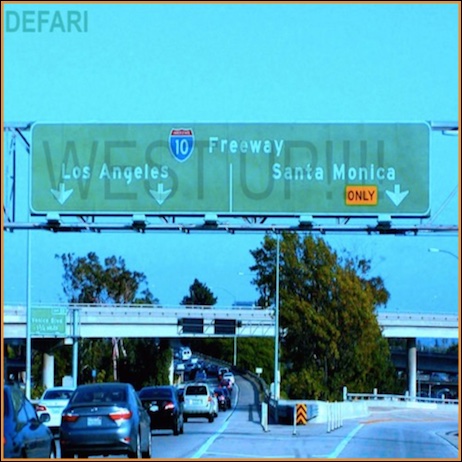 Second extrait de Directors Of Photography, 5ème album des
Dilated Peoples qui sortira le 12/08 chez Rhymesayers Entertainment.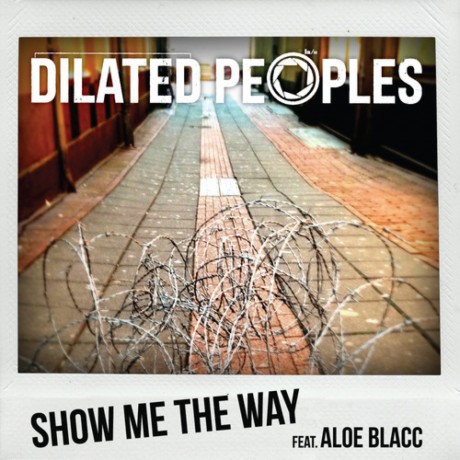 Ci-dessous la cover & le tracklsit de l'album qui est déjà
dispo en précommandes sur iTunes.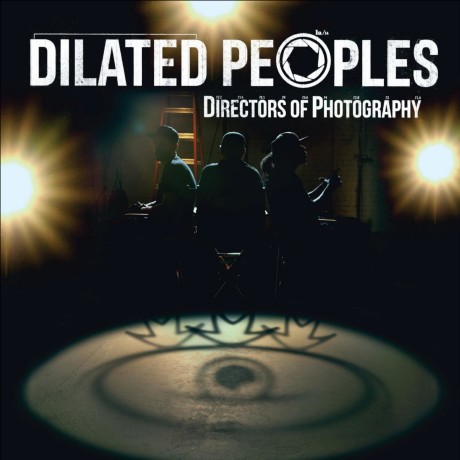 tracklsit :
1. Intro
2. Directors
3. Cut My Teeth
4. Defari Interlude
5. The Dark Room (featuring Vince Staples)
6. Good As Gone
7. Show Me The Way (featuring Aloe Blacc)
8. Figure It Out (Melvin's Theme)
9. Let Your Thoughts Fly Away
10. Century of the Self (featuring Catero)
11. @mrevidence Interlude
12. The Reversal
13. Opinions May Vary (featuring Gangrene)
14. Trouble
15. L.A. River Drive (featuring Sick Jacken)
16. The Bigger Picture (featuring Krondon)
Merci au site TheDiggersUnion.com pour ce mix entièrement
consacré à The ALChemist qui nous a prouvé récemment avec
ses derniers projets (Action Bronson, Prodigy, Willie The Kid)
qu'il est toujours capable de nous surprendre. Ce mix de 2h
devrait vous permettre d'avoir une bonne vision d'ensemble
de sa carrière et du potentiel du bonhomme…ENJOY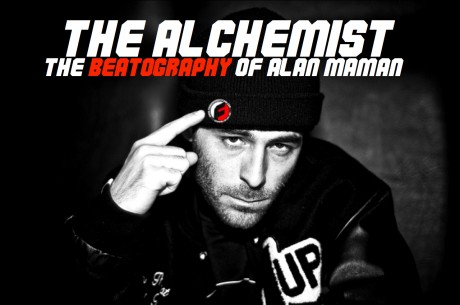 Tracklist :
01. Alchemist – "ALC Theme" feat. Kool G. Rap
02. Alchemist – "That'll Work" feat. Three 6 Mafia & Juvenile
03. Cam'ron – "Wet Wipes"
04. Scarface – "G-Type" feat. The Product
05. Tony Yayo – "Gunz Is Razors"
06. Mobb Deep – "The Realest" feat. Kool G. Rap
07. Prodigy – "Keep It Thoro"
08. Rick Ross – "Perfectionists" feat. Meek Mill
09. Defari – "Make My Own" feat. Evidence
10. KRS-One – "Grand Concourse Benches"
11. Tragedy Khadafi – "Stay Free" feat. Littles
12. Buc Fifty – "Permanent Scars" feat. Agallah
13. Blaq Poet – "Bloody Mess"
14. Tony Touch – "Fuego" feat. The Lox
15. Swollen Members – "Strength"
16. Littles – "Block Value" feat. Prodigy
17. Big Noyd – "Shoot 'Em Up Part 2″ feat. Mobb Deep
18. Buc Fifty – "Metal's Advocate"
19. Jadakiss – "We Gonna Make It" feat. Styles P.
20. AZ – "Professional Style"
21. Buc Fifty – "Electric Chair Rhymin'"
22. Terror Squad – "Bring It On"
23. Tony Touch – "Get Back" feat. D-12
24. Severe – "If Words Could Kill" feat. O.C.
25. Royce 5'9″ -"I Won't Be"
26. Baron Ricks – "Harlem River Drive"
27. Un Pacino – "Words From Un"
28. Mobb Deep – "More Like Us" feat. Big Noyd, Bars & Hooks & Don Alon
29. Swollen Members – "Dark Riders" feat. Buc Fifty
30. Prodigy – "You Got It"
31. Action Bronson – "Gateway To Wizardry" feat. Styles P.
32. Gangrene – "Acts Of Violence" feat. Oh No
33. DJ Unexpected – "Look What I Found" (Alchemist Section)
DISPO EN TÉLÉCHARGEMENT GRATUIT ICI