Extrait de Boom Bap Mentality le nouveau projet de MOAR
sur lequel on retrouvera Sadat X, El Da Sensei, Finsta,
Miss Kraze, Napoleon Da Legend, Rita J etc…
Dispo en K7, Vinyl & Digital le 01/06 sur Bandcamp.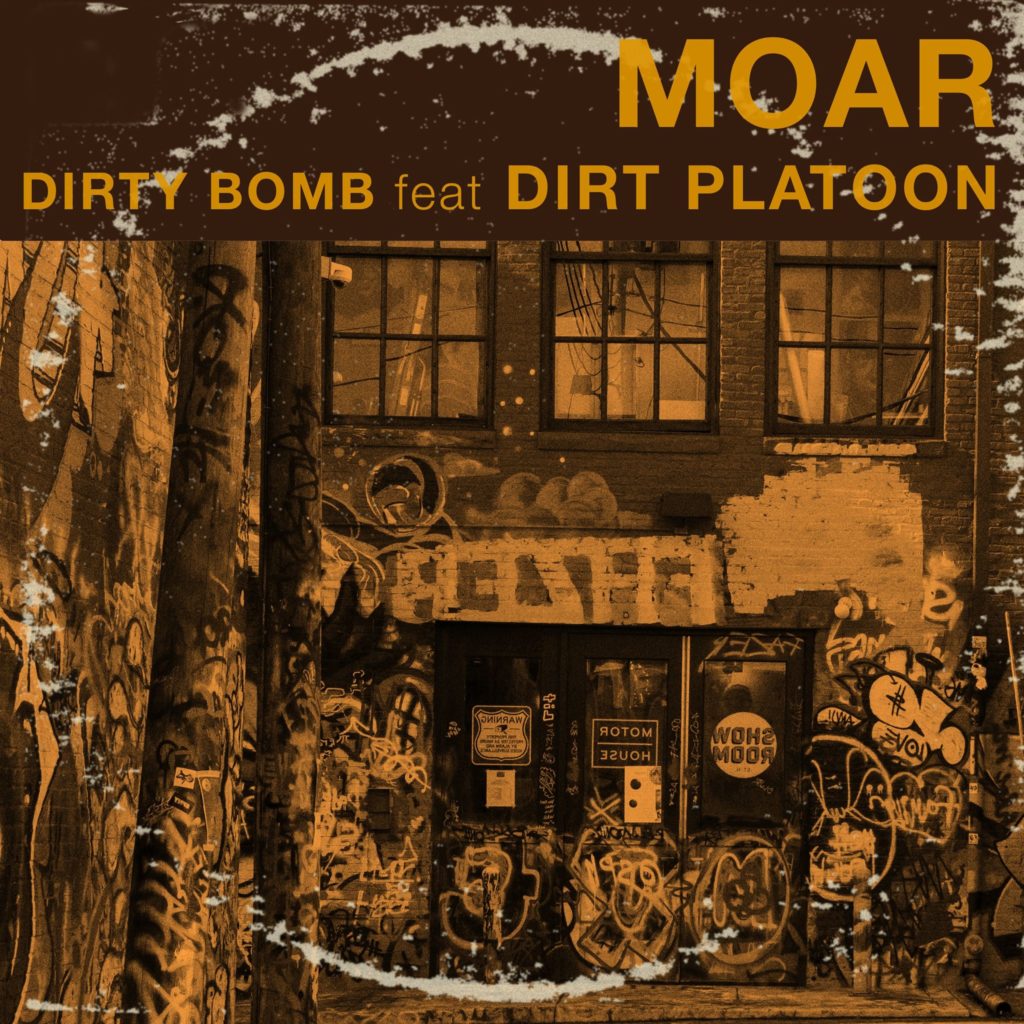 1er clip extrait de Get Ya Handz Dirty le nouvel album du groupe
de Baltimore Dirt Platoon actuellement dispo en Digital sur Bandcamp.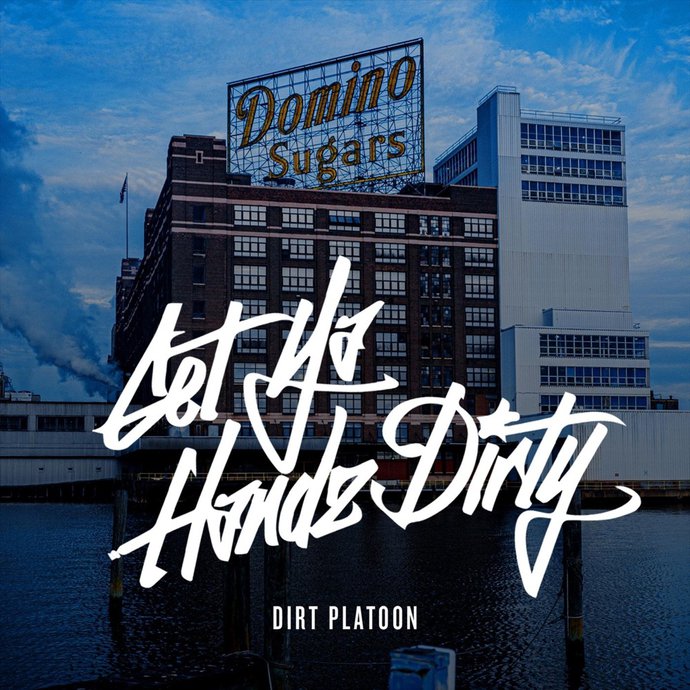 Nouveau single du duo de Baltimore Dirt Platoon Feat. O.C. (DITC).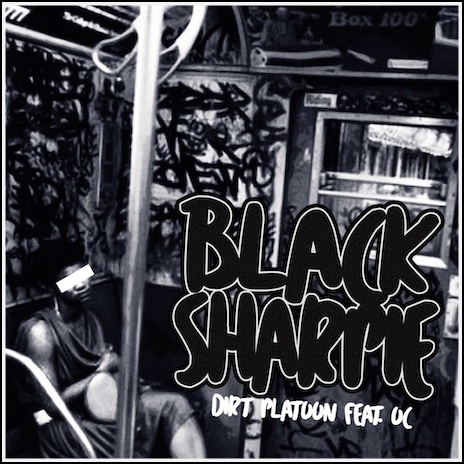 1er clip extrait du EP/Documentaire Parimore 
qui reviendra sur le récent passage des artistes de Baltimore
Dirt Platoon  & ILL Conscious dans notre capitale!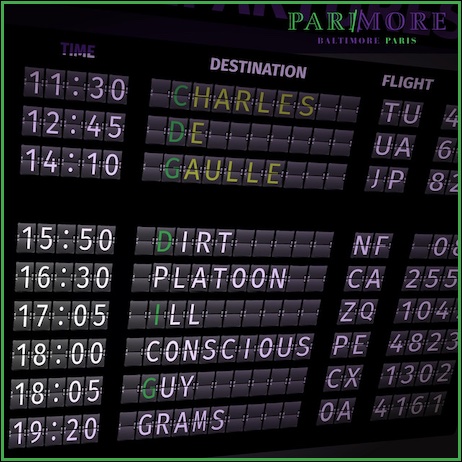 DJ Brans est de retour avec un nouveau morceau avec le duo
de Baltimore Dirt Platoon. Pour l'occasion un pressage vinyl
avec le titre Think Back ainsi qu'un remix (Nostalgia Version)
limité à 250 copies est dispo en précommande sur le site
La Manufacture 111 présente un concert Hip Hop US
le jeudi 26 avril !
LIVE
• Dirt Platoon & Ninjustice
1ere PARTIE
• Ill Conscious / Guy Grams
Warm Up by Golden Years
La Manufacture accueillera le groupe américain Dirt Platoon, deux frères : Raf Almighty & Snook The Crook, originaire des zones dures de Baltimore, celles dépeintes dans la série culte « The Wire », auteurs des désormais classiques « War Face » (Shinigamie) & « Bare Face Robbery » (Effiscienz). Ce duo à la musique puissante et sincère, comme le témoigne leur dernier single « Do Works » en featuring avec Guilty Simpson, à été reçu et plébiscité par les plus grands de DJ Premier à Tony Touch, on a entendu dire que le Hip Hop US n'avaient pas connu une telle énergie depuis M.O.P. .
La dernière fois qu'on les a vu à Paris ils partageaient la scène de la Bellevilloise avec Action Bronson.
Ils seront accompagné du duo de Producteurs Ninjustice (Venom-Vigilante Marvelrecords & Kyo Itachi) avec qui ils collaborent depuis leurs débuts et avec lesquels ils ont joué en live à New York en Janvier dernier, Venom s'est d'ailleurs occupé de leur derniere mixtape « God Made Dirt And Dirt Don't Hurt ».
Le Ninja et le Justicier seront derrière les Dirt aux platines et aux…….drum machines ! Ninjustice rejoue en live batteries, samples et scratches des titres tirés de leurs nouveaux albums solo acclamés par l'underground : « Genkidama » pour Kyo Itachi et « Ruff N Tuff » pour Venom mais aussi des projets qu'ils ont intégralement produit comme Blaq Poet «The Most Dangerous» et Marquee «Femme Fatale» ou encore les classiques produits pour bon nombre d'artiste US comme Ruste Juxx, Rah Digga,
Ras Kass, Conway, R.A The Rugged Man, Bankai Fam,
F.O.D, Rock (Heltah Skeltah), Camp Lo, John Robinson, Reks, Termanology…
La 1ere partie sera assuré par deux artistes proches de Dirt Platoon
Ill Conscious et Guy Grams qui ont également fait le déplacement depuis Baltimore.
Le warm up c'est The GOLDEN YEARS of Hip Hop qui s'en charge,
l'équipe de DJ/Organisateur qui officie sur Paris depuis 15 ans, reste une référence en la matière avec leur selection pointue et passionnée.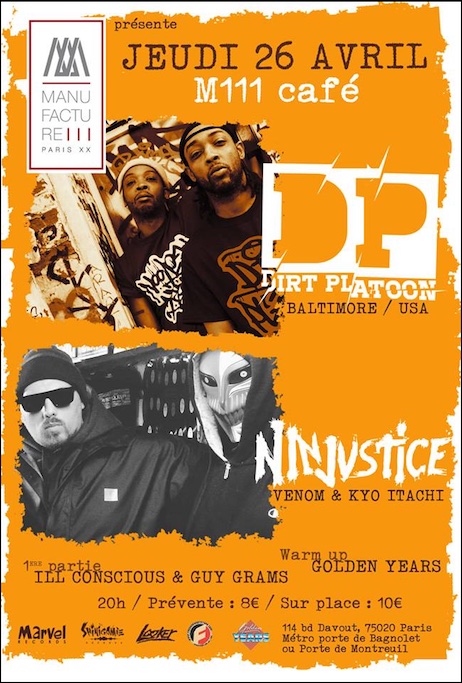 INFOS :
Jeudi 26 avril.
20h
Tarif: 8€ en prévente / 10€ sur place
La Manufacture 111 / M111 café
114 Boulevard Davout
Métro: Porte De Bagnolet / Porte De Montreuil .
http://www.manufacture111.com/
Nouveau clip extrait du dernier projet du label Effiscienz.
L'album du beatmaker Junior Makhno intitulé Party Discipline
est dispo en CD, LP, Digital & K7 sur le Bandcamp d'Effiscienz.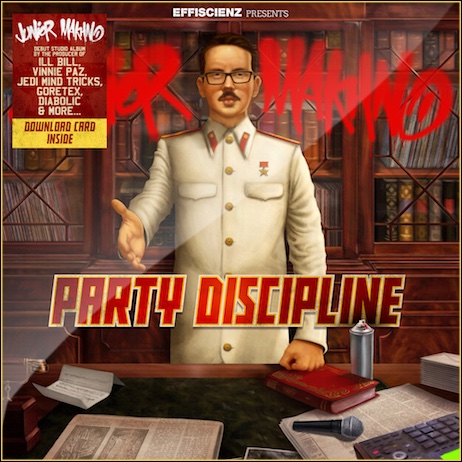 5ème sortie du label Play That Records crée par DJ Nice
en 2013. Le maxi 48 Bars réalisé avec le groupe de Baltimore
Dirt Platoon sortira en édition vinyl le 10/06/2107
avec un tirage limitée à 300 exemplaires
dispo en précommande ICI.
Il contiendra des remix signés DJ Duke, DJ Low Cut,
DJ Brans, DJ Modesty & more!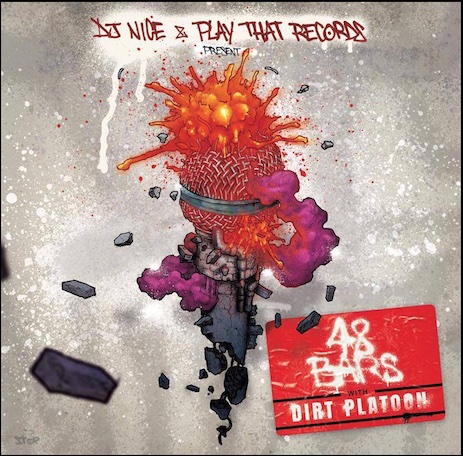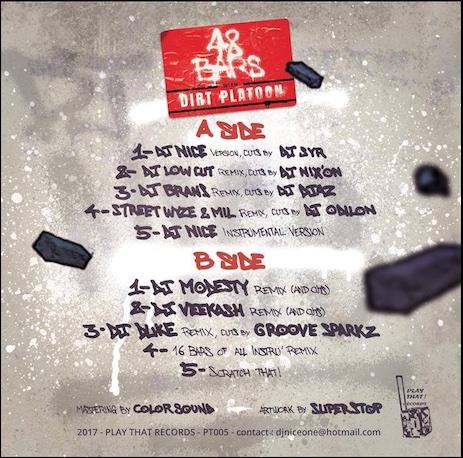 Le poto DJ Low Cut vient de remixer le titre DP Shit
des Dirt Platoon extrait de leur prochain projet intitulé
Deeper Than Dirt Reloaded qui sortira le 21/12.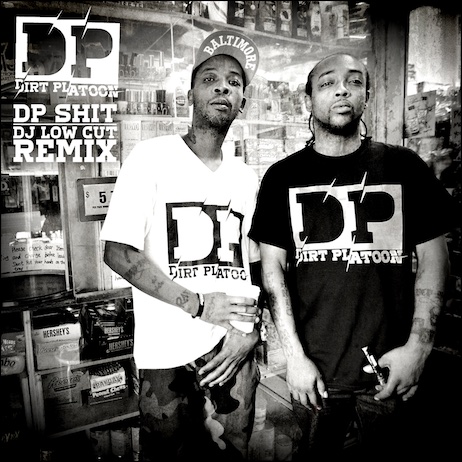 Nouvel extrait de Bare Face Robbery le nouvel album des Dirt Platoon
sur une très grosse prod signée Venom (Marvel Records)
L'album est dispo sur Effiscienz.com.
SUPPORT!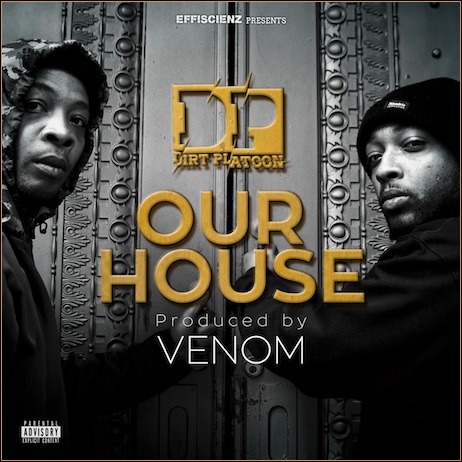 Bare Face Robbery le nouvel album des Dirt Platoon
est dans les bacs aujourd'hui en format CD & Vinyl & Digital.
Il est dispo dans les 3 formats sur Effiscienz.com.
SUPPORT!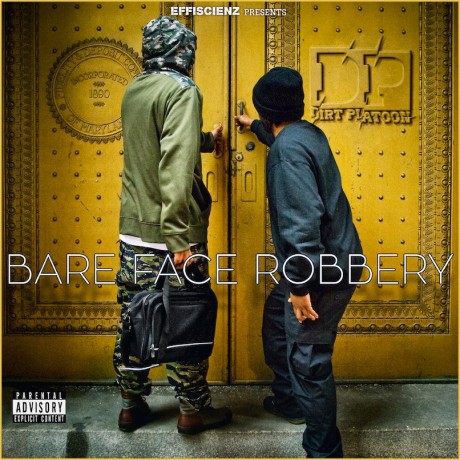 Vous trouverez ci-dessous les snippets de l'album mixées par DJ Djaz
Les Dirt Platoon sont de retour avec un nouvel album
intitulé Bare Face Robbery qui sortira le 23 mars prochain
sur le label Effiscienz et qui sera dispo en CD, Vinyl & Digital.
(déja dispo en précommande sur Effiscienz.com)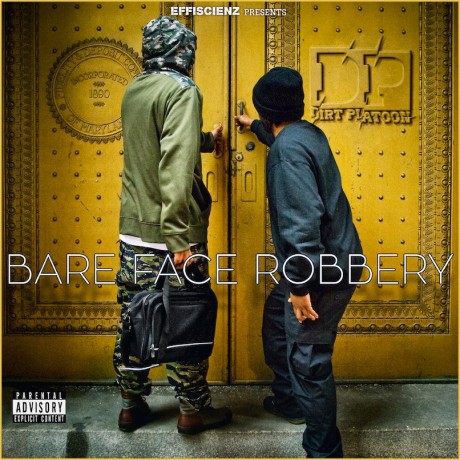 Tracklisting CD :
01 The Sit Down (prod. by Mil)
02 Old Album (prod. by Fel Sweetenberg)
03 Admire (prod. by Dj Low Cut)
04 Bare Face Robbery (prod. by Tom Delay)
05 Emotions (prod. by Dj Brans)
06 Our House (cuts by Venom) (prod. by Venom)
07 Inmate (prod. by Macabeats)
08 View From The Bottom (prod. by Tom Delay)
09 '86 Ushers Anniversary Picnic feat. Fel Sweetenberg (prod. by Fel Sweetenberg)
10 Garbage Can (cuts by Dj Djaz) (prod. by Dj Brans)
11 Weep (prod. by Dj Brans)
12 Killing Machines feat. Nutso (cuts by Dj Djaz) (prod. by Fel Sweetenberg)
13 Peak Performers (prod. by Fel Sweetenberg)