Pour les fans de pépites 90's, Godfather Don vient de sortir
une compilation intitulée Exotic Essentials composée
de titres inédits et autres démos. Au total 8 titres + 9 instrus
dispo en CD sur le site HHV.DE.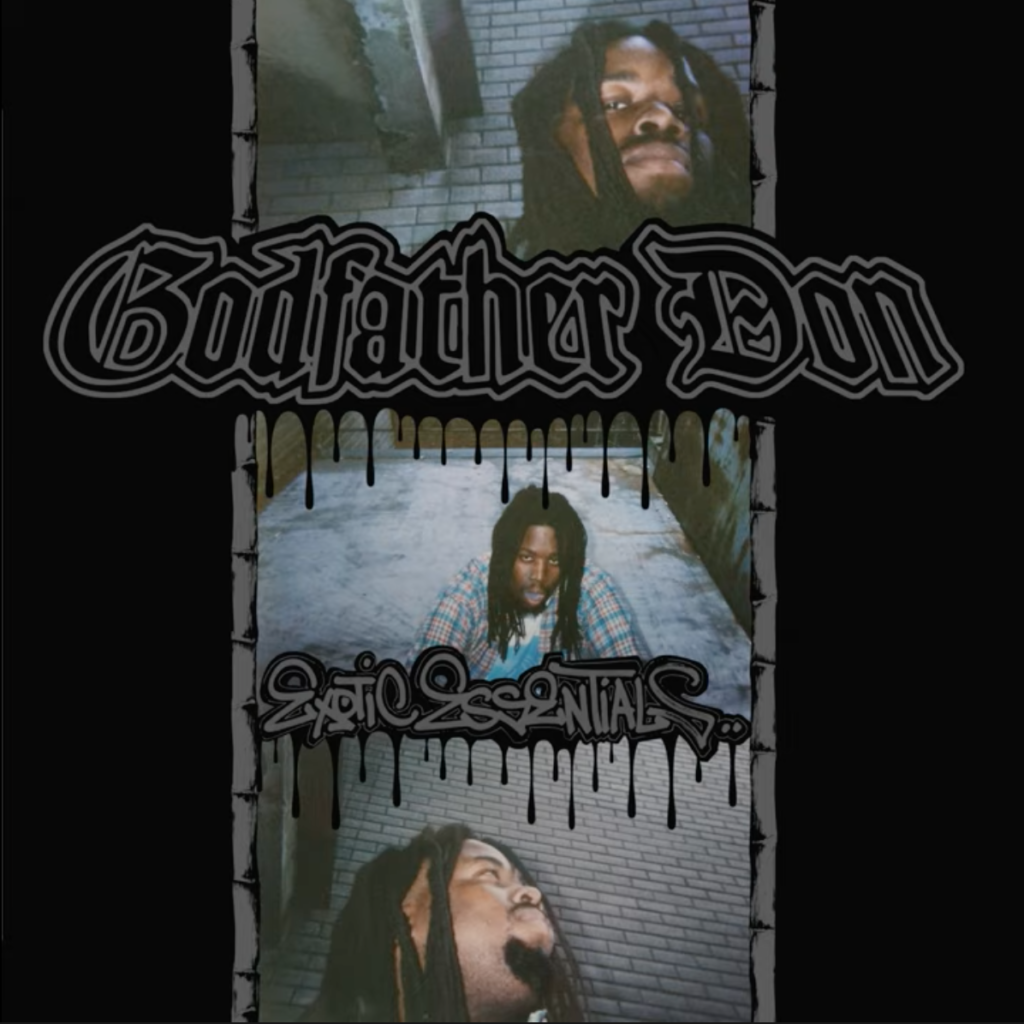 The Worst continue sa série des « Tribute » avec cette fois-ci une tape
consacrée au rappeur/beatmaker new-yorkais Godfather Don.
Malgré son ancienneté dans la scène rap new-yorkaise il reste
hélas super « underrated ». C'est  donc une très bonne occasion
de découvrir la taff de cet « homme de l'ombre »!
SUPPORT!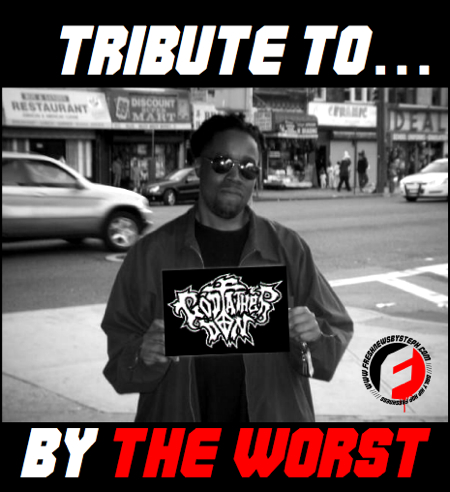 TRACKLIST :
1- Intro
2 – Listen Close
3 – Frontin Ass Ducks
4 – Burn(Remix)
5 – I Was Forgotten
6 – Memories
7 – Properties Of Steel
8 – Do My Thing
9 – No Competition
10 – Styles By The Gram
11 – Y
12 – Interlude
13 – Lex Lugor
14 – Pick Up The Mic
15 – Stuck Off The Realness
16 – Special EFX
17 – Here To Make A DIfference
18 – Seeds Of Hate
19 – World Premiere
20 – Do You Know
21 – Interlude
22 – Dip Dip Die!!!
23 – Inverted
24 – Kaos
25 – Piece Of The Action
26 – Forever (My Lady)
27 – Outro
DISPO EN TÉLÉCHARGEMENT GRATUIT ICI
Published

14th Avr 2011

by

Tonton Steph

under

RAP
Reject, MC de Boston prépare son album et vient de balancer
un premier titre avec le « godfather » de la ville a.k.a Edo.G!
Marrant ce visuel avec Richard Pryor & Gene Wilder…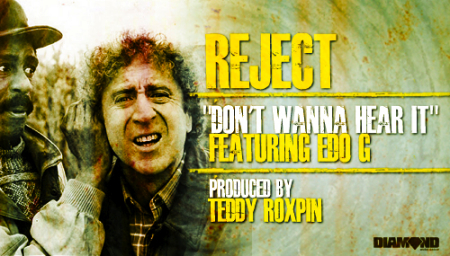 REJECT feat EDO.G
(PROD TEDDY ROXPIN)
Suite au succès de la première édition de la soirée
Godfathers Of Hip-Hop, l'équipe de Free Your Funk
a décidé de donner une suite avec une nouvelle thématique :
– Time Bomb (Dj Sek, DJ Mars & Dj Nels)
s'occuperont de Rocafella vs Bad Boy
– Jazzeffiq (Baba, Offmike & Dj Jim)
de Timbaland vs Neptunes
– Just Dizle de Dr Dre & Death Row
C'est samedi 4 septembre à la Bellevilloise de 23H à 6h.
SUPPORT!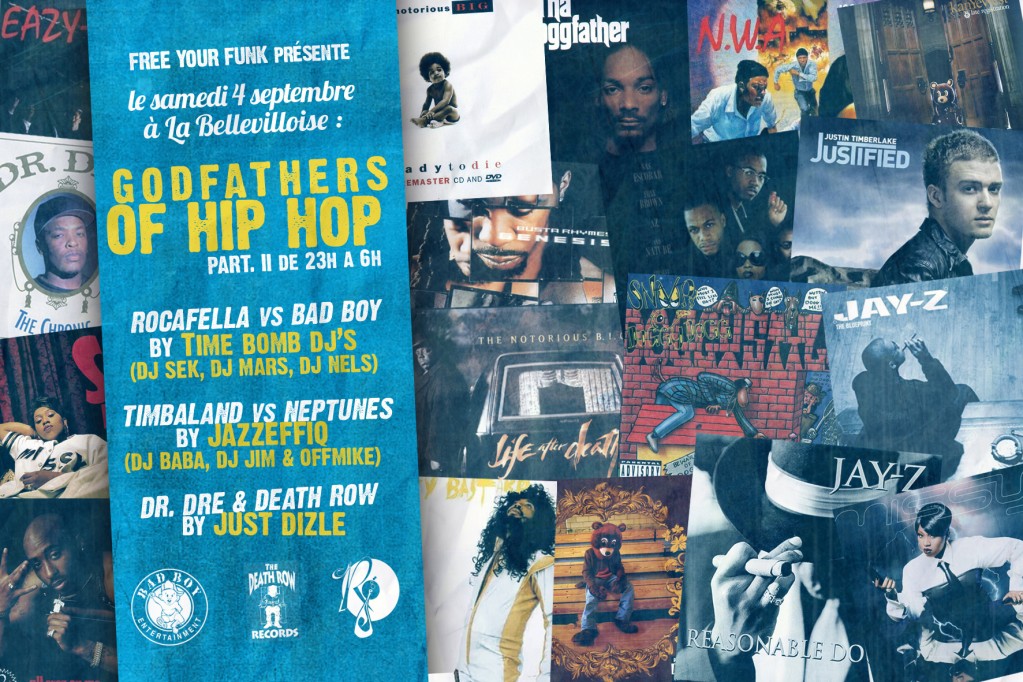 NEWS CD's
Madlib Medicine Show « N°8 – Advanced Jazz »
12.65€
Godfather Don « Properties Of Stell »
The Hydra records Singles
14.43€
Black Milk  » Album Of The Year »
12.80€
Dj Muggs & Ill Bill « Kill Devil Hills »
13.84€
Camu Tao « King of Hearts »
12.12€
Tha DoggPound « 100 Wayz »
13.24€
Super Chron Flight Brothers « Cape Verde »
13.21€
Mike Posner « 31 Minutes to Takeoff »
10.90€
Eternia & Moss « At Last »
11.32€
Killah Priest « The 3 Day Theory »
14.31€
Krs-One & True Master « Meta Historical »
12.87€
Moe Dope Presents « Life After God »
11.31€
Thanks Dodo!

News CD:
Lewis Parker & John Robinson
« International Summers »
10.80€
Capone -N- Noreaga
« The War Report 2 »
14.67€
GM Grimm « Digital Tears »
14.18€
Jungle Brothers « Straight Out The Jungle »
Deluxe Ed.
15.86€
Godfather Don « Diabolique »
Deluxe Ed.
15.86€
Rakaa
« Crown Of Thorns »
14.03€
Marco Polo
« The Stupendous Adventures Of Marco Polo »
14.86€
Slum Village « Villa Manifesto »
15.71€
News LP:
Lewis Parker & John Robinson
« International Summers »
13.49€
Big L
« Lifestylez Ov Da Poor & Dangerous »
17.19€
Les Sages Poetes de La Rue
« Qu'est ce qui fait marcher les Sages »
18.14€
Les Sages Poetes de La Rue
« Jusqu' à l'amour »
22.41€
Tanks Dodo.
Ruste Juxx est sûrement l'un des MC's les plus productif
de la Grosse Pomme et il le prouve une fois de plus avec
un nouvel album dont le titre James Brown Of The Underground
fait directement reference à sa « boulimie » d'enregistrements
comme pouvait être celle du Godfather à son époque!
Dispo en Digital sur AppleMusic.com.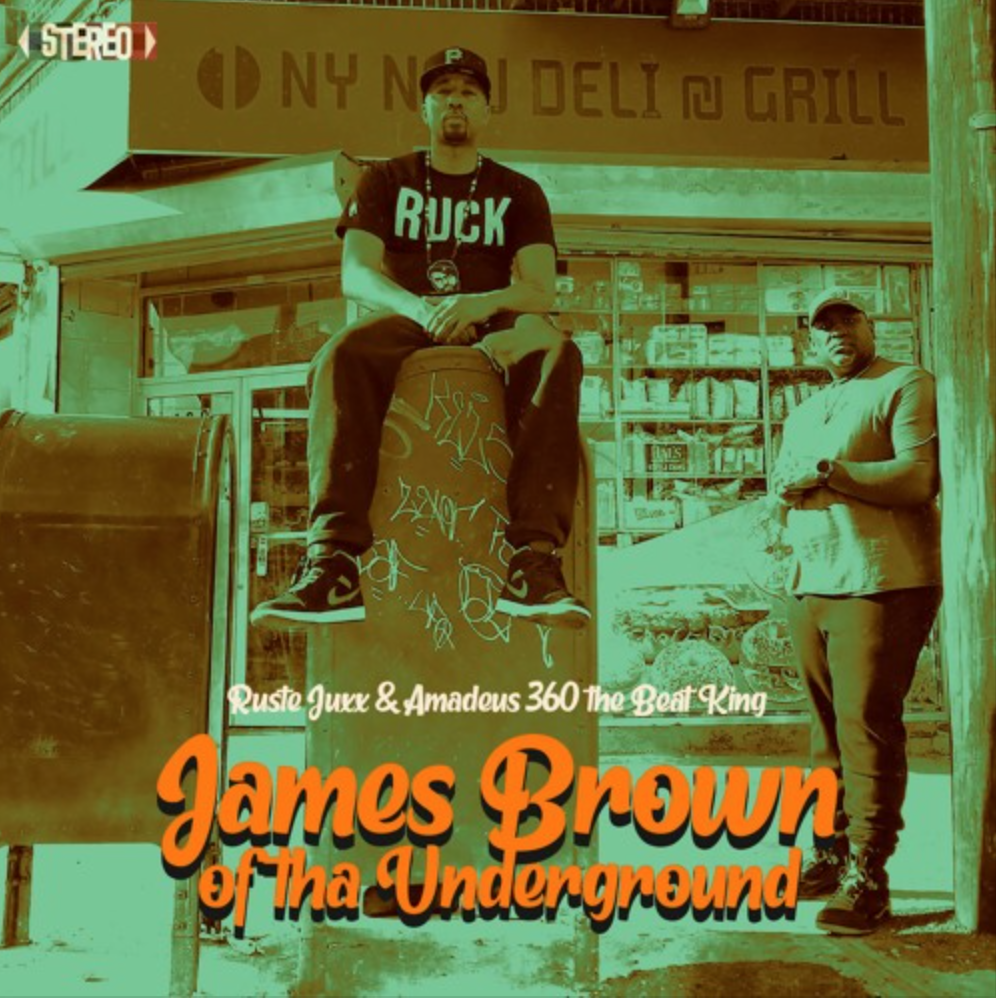 L'excellent documentaire Mr Dynamite réalisé par Alex Gibney 
et produit par Mick Jagger consacré au Godfather Of Soul
 (récemment diffusé sur Arte) vient d'arriver en format DVD/Blu-ray
avec une grosse dose de suppléments :
-Une table ronde en compagnie de Questlove (batteur de The Roots), du bassiste Christian McBride, Alan Leeds, directeur de tournée de James Brown, et Harry Weinger, producteur du coffret Star Timeet d'autres rééditions consacré au Godfather.
-Des interviews étendues des membres originaux du James Brown Revue : Pee Wee Ellis, Fred Wesley, Bootsy Collins, Martha High, Maceo Parker,  Melvin Parker, Jab'o Starks, Clyde Stubblefield et "Cape Man" Danny Ray ainsi que des interviews de Chuck D, Alan Leeds, Christian McBride, Rev. Al Sharpton, Greg Tate et Questlove.
-Un medley explosif de "Cold Sweat/I Can't Stand Myself (When You Touch Me)/Papa's Got A Brand New Bag/The Payback" dans l'émission Soul Train enregistré en septembre 1974
-Une interview de James réalisée par Don Cornelius en mars 75′  accompagnée d'une rare performance avec B.B. King et Bobby "Blue" Bland de "Goin' Down Slow/Gambler's Blues/It's My Own Fault/I'm Sorry"
-Une vidéo de "It's A Man's Man's Man's World" réalisée par by Xavier Fauthoux, vainqueur du Saatchi & Saatchi James Brown Music Video Challenge
-Un livret de 12 pages incluant un essai de Mick Jagger et de rares photos de James Brown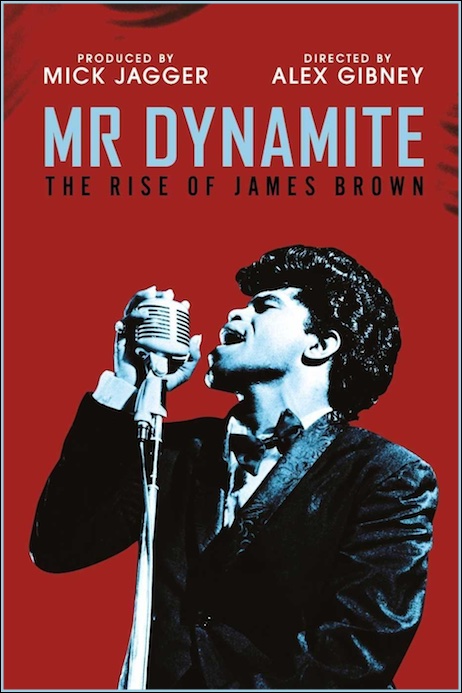 Annoncée depuis des lustres, voici enfin pour tous mes QB addict
la nouvelle mixtape de Big Twins qui contient des sons de
The Alchemist, Marco Polo, DJ Skizz, Sid Roams,
DJ Woool et aussi le poto DJ Duke…ENJOY!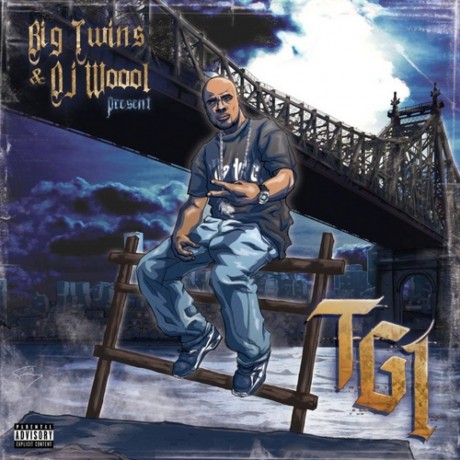 Tracklist :
1.Intro feat. Pryvet Peepsho produced by Dj Woool
2.Can't Get Enough feat. Nature & F T produce by Marco Polo
3.Complex feat Pryvet Peepsho produced by Dj Woool
4.- New Infamous Mobb feat. Godfather Part III produced Sid Roams
5.- Big Dreams produced by Dj Woool
6.- Hard feat. Roc C produced by Think
7.- You Got It feat. XP produced by State Of The Art
8.- WHY produced by Dj Woool
9.- Power Is Everything feat. Mr. Bars produced by Kistor
10.- Bigger U Are The Harder U Fall feat. Alchemist & Planet Asia produced by Alchemist
11.- Real Life feat Pryvet Peepsho produced by Dj Woool
12.- Posion produced by Dj Skizz
13.- Cold Summer feat. Popoff produced by Max Dollas
14.- We Spazz feat. Ag Da Coroner produced by Dj Woool
15.- Way Back feat. XP produce by AlphaGensis
16.- Hood Stories feat. Illa Ghee produced by Dj Woool
17.- QB Allstars feat. Craig G, Cormega, & Nature produced by Dj Skizz
18.- Where You From feat. Raekwon produced by Dj Woool
19.- True Story produced by Dj Woool
20.- Hood On The Map feat. Big Noyd produced by Rheezo
21.- Fuck All Ya produced by Alchemist
22.- R.I.P feat. Realm Reality & Killah Priest produced by Dj Woool
23.- Down To Ride feat. Maintain & Foul produced by Dj Woool
24.- Something Real feat. XP produced by Sid Roams
25.- You Don't Want It feat. Crime Luciano produced by Dj Woool
26.- Block Holiday feat. Prodigal Sunn produced by Dj BOriginal
27.- Paranoid feat. Realm Reality produced by Dj Woool
28.- Blood Bath feat. Roc C produced Sid Roams
29.- Hypnotize produced by Dj Duke
30.- Chasing Cash produced by Dj Woool
DISPO EN TÉLÉCHARGEMENT GRATUIT ICI
Comme chaque 25 décembre depuis l'ouverture de mon blog je voulais
saluer la mémoire de James Brown a.k.a The Godfather Of Soul
qui nous a quitté il y a 6 ans. Je vous ai sélectionné des images que
je n'avais jamais vu. Pour vous en situer rapidement la provenance
James Brown a animé de 1976 à 1978 un show TV à Atlanta
intitulée Future Shock. Clairement pompé sur Soul Train,
il n'a été diffusée que 2 ans. Vous trouverez ci-dessous plusieurs vidéos
issues de ce show dont James Brown était le Maitre de Cérémonie!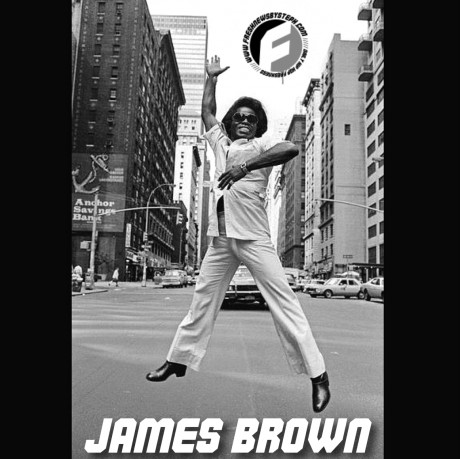 FUTURE SHOCK  VIDEOS :
JAMES BROWN R.I.P

News CD:
Mellow Music Group « Self Sacrifice »
8.96€
Moka Only & Ayatollah « Bridges »
12.44€
Godfather part III « The Medicine Man »
13.77€
Quakers
13.04€
Kidd Called Quest aka Jay Quest « Put Your Headphones On »
15.99€
Mister Modo & Ugly Mac Beer « Modonut 2 »
11.90€
Infinito 2017 « Conquest of the More: vol.2 »
10.80€
De La Soul « First Serve »
14.87€
News LP:
Torae « For The Record »
14.69€
The Roots « Undun »
22.99€
Quakers
13.73€
Oddisee « Traveling Man »
16.60€
Roody Rod « Oakwood Grain II »
18.68€
De La Soul « First Serve »
17.04€
Lootpack « Soundpieces:Da Antidote »
24.32€
Mister Modo & Ugly Mac Beer « Modonut 2 »
21.64€
Thanks DODO!
Attention film CULTE!
En attendant une édition prochaine de Taxi Driver en Blu-ray
qui devrait sortir au mois d'avril, l'éditeur Taschen propose un superbe
bouquin composé de photos prisent sur le tournage du film par Steve Chapiro,seul photographe accepté sur le plateau.
Hélas pour le moment cet ouvrage n'est pas destiné à toutes les bourses puisque son prix de vente est de 750€!!!
Normalement une édition « grand public » devrait arriver dans les prochains mois.
+ d'infos ici
Du sang et des armes dans l'Amérique post guerre du Vietnam
Martin Scorsese's Taxi Driver est considéré depuis longtemps comme un jalon cinématographique, et l'incarnation par Robert DeNiro d'un psychopathe à la gâchette facile fait indubitablement partie des meilleures performances d'acteur jamais gravées sur pellicule. Le magazine Time fait figurer le film dans sa Liste des 100 meilleurs films de tous les temps, et justifie son choix ainsi: « La puissance de la réalisation signée Scorsese gagne en efficacité avec le temps. »
Steve Schapiro — dont les photographies composent le Godfather Family Album édité par TASCHEN — était le seul photographe accepté sur le plateau de Taxi Driver; il a saisi les moments les plus intenses et les plus violents du film depuis ses coulisses. Ce livre — qui est bien plus qu'une série de plans isolés, un livre de photo en soi —présente des centaines de clichés inédits dénichés dans les archives de Schapiro, qui racontent aussi la personnalité perturbée et dérangeante d'un solitaire armé dans l'atmosphère rageuse et tendue de l'ère post-Vietnam.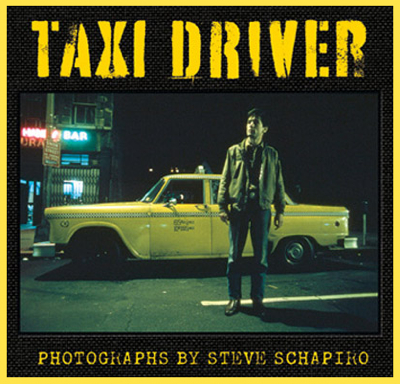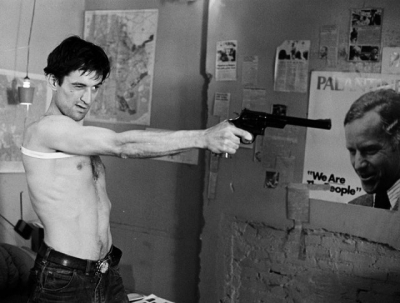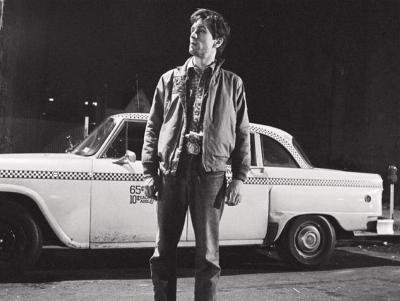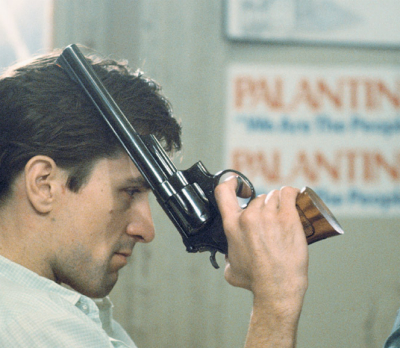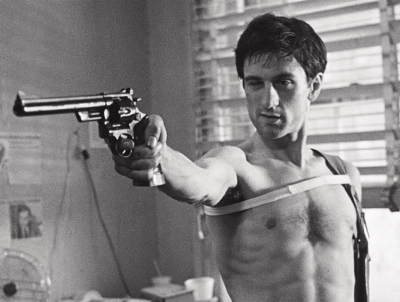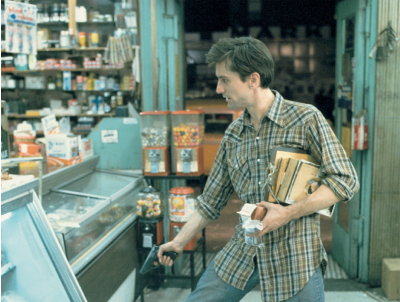 A défaut de pouvoir l'acheter vous pouvez le feuilleter ici
Interview Steve Chapiro sur le tournage de Taxi Driver :
Le label de rééditions Hip-OSelect vient de sortir le 9ème volume
des singles de James Brown couvrant la période 1973-1975.
Les précédents volumes n'étaient disponible qu'en import
mais cette fois-ci Universal France a décidé de sortir ce volume 9
dans nos bacs à un prix plus raisonnable (env 18€).
Pour tous les fans du Godfather c'est ACHAT OBLIGATOIRE!!!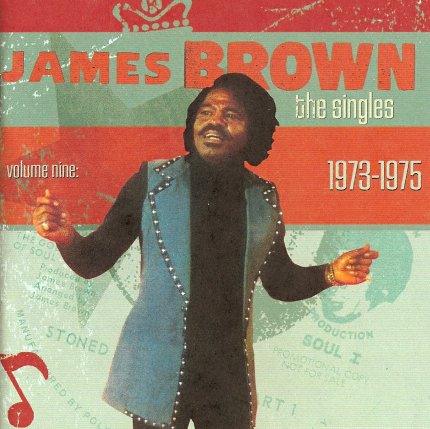 Disc 1
1. Let It Be Me (James Brown & Lyn Collins)
2. It's All Right (James Brown & Lyn Collins)
3. You Can't Beat Two People In Love (Part 1) (Lyn Collins)
4. You Can't Beat Two People In Love (Part 2) (Lyn Collins)
5. I Got A Good Thing (And I Ain't Gonna Let It Go) – Part 1
6. I Got A Good Thing (And I Ain't Gonna Let It Go) – Part 2
7. Stoned To The Bone – Part 1
8. Stoned To The Bone (Some More)
9. Same Beat – Part 1 (Fred Wesley & The J.B.'s)
10. Same Beat – Part 2 & 3 (Fred Wesley & The J.B.'s)
11. The Payback – Part I
12. The Payback – Part II
13. The Payback – Part I (DJ promo version)
14. The Payback – Part II (DJ promo version)
15. Damn Right I Am Somebody – Part I (Fred Wesley & The J.B.'s)
16. Damn Right I Am Somebody (Last Part That Went Over The Fence) (Fred Wesley & The J.B.'s)
17. My Thang
18. People Get Up And Drive Your Funky Soul
19. Rock Me Again & Again & Again & Again & Again & Again (6 Times) (Lyn Collins)
20. Rock Me Again & Again & Again & Again & Again & Again (6 Times) (Lyn Collins)
Disc 2
1. Control (People Go Where We Send You Part I) (The First Family)
2. Control (People Go Where We Send You Part II) (The First Family)
3. Papa Don't Take No Mess Part I
4. Papa Don't Take No Mess Part II
5. Funky President (People It's Bad)
6. Coldblooded
7. Reality
8. I Need Your Love So Bad
9. Sex Machine Part I
10. Sex Machine Part II
11. Thank You For Lettin' Me Be Myself, And You Be Yours (Part I)
(The J.B.'s)
12. Thank You For Lettin' Me Be Myself, And You Be Yours (Part II)
(The J.B.'s)
13. Dead On It-Part I
14. Dead On It-Part II
15. Hustle!!! (Dead On It)
15. Hustle!!! (Dead)