Carnage, l'album commun du beatmaker Kyo Itachi
et de MC Milez Grimez est maintenant dispo en CD
sur le Bandcamp de Shinigamie Records!
1er clip extrait de Carnage l'album commun de Milez Grimez
et de Kyo Itachi qui sortira chez Shinigamie Records.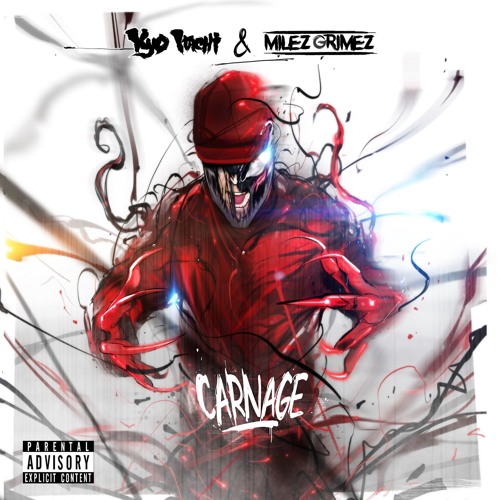 Clip extrait de Murderous & Venomous le EP commun de
Milez Grimez & Swann Notty dispo en Digital
à partir du 15/06 sur Bandcamp.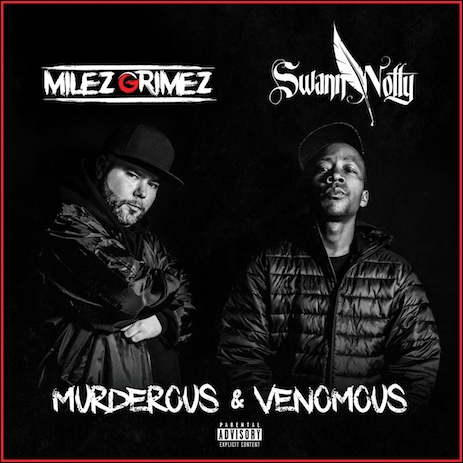 Quand Tragedy Khadafi est de la partie…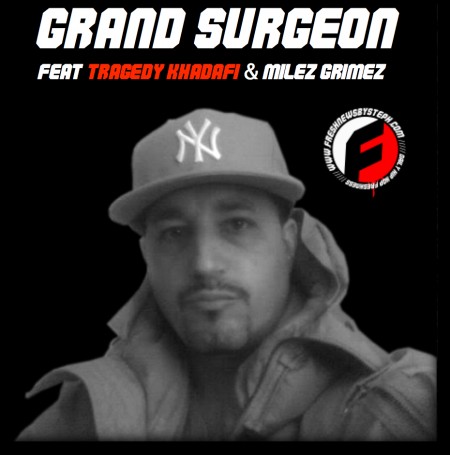 Thanks to Kyo Itachi!
« Warface » n'est pas encore dans les bacs mais nous avons déjà
le droit à un troisième clip extrait du nouvel album des Dirt Platoon
entièrement produit par le poto Kyo Itachi…COMING SOON!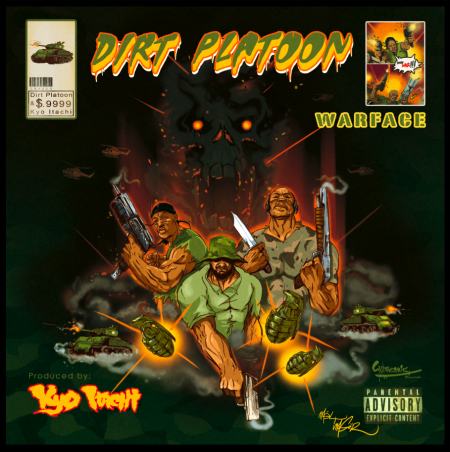 8 ans après « Musikyo » et de nombreux projets à concept C'est avec fierté que je vous présente mon 2ème album de producteur « Genkidama » en Triple Vinyl « Gatefold »(Edition limitée) Exclusivement produit Avec la légendaire SP 1200 !
Seulement en Pre Commande ici!
Featuring : Ruste Juxx / Bishop Lamont/ Big Twins/ Conway/ Planet Asia/ Termanalogy/ Skyzoo/ Reks /Edo G / Planet Asia/ Shyheim / Krondon /Vast Aire (of Cannibal Ox) / Supreme(of Representativz) /Steele (of Smif N Wessun) /Shabaam Sahdeeq /Homeboy Sandman /C – Rayz Walz/ Rim Da Villins / Illa Noyz /Chris Spencer (Vic Spencer + Chris Crack) / Ran Reed / Innocent? / Realio Sparkzwell/ Berreta 9 (of Killarmy)/ Poison Pen/ Block Mccloud /Pressha Dinero / Vvs Verbal /Louie Skaggs /Dan Jah / Clever One (of Da Buze Bruvaz) /Vizar Rancarr (Skanks & Kyo) / Haile Ali,Madman (of F.O.D)/ Milez Grimez /One Click Bang /Mélanie Rutherford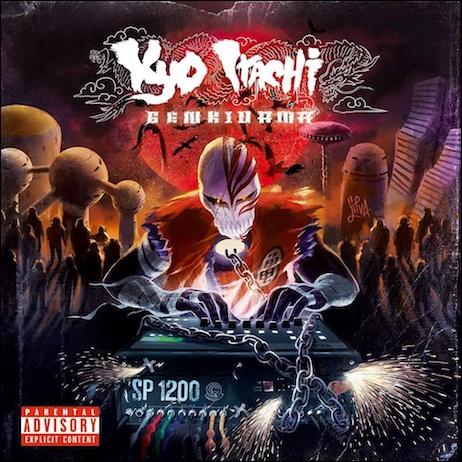 Le collectif de beatmakers Jupiter A.K.A composé
de Astronote, Kyo Itachi & Azaia vient de sortir son
1er album intitulé The Great Red Spot sur lequel on
retrouve Nolan The Ninja,Rockness Monstah, Ruste Juxx,
Skanks The Rap Martyr, Mic Handz,Vvs Verbal,
Milez Grimez & Da Buze Bruvaz.
L'album est en téléchargement sur leur Bandcamp
ainsi qu'en édition CD comprenant en bonus le LP instru.
Sortie du 1er projet solo de Raf Almighty, la moitié de Dirt Platoon, entièrement produit par Dj Brans + 1 track produit par Fel Sweetenberg.
Ca sort le 9 juin en digital, CD et vinyl (en pré-vente
ICI
)
A noter que pour la version CD, il y a 4 remixes réalisés par les beatmaker de chez EFFISCIENZ, Mil, Fel Sweetenberg, Sir Williams (Union Blak)
et Dj Brans lui même.
SUPPORT!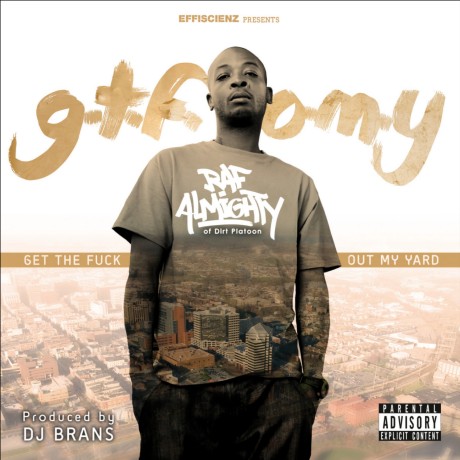 Tracklsit :
01 The Intro
02 Slumz feat. Snook Da Crook & Wyld Bunch (cuts by DJ Djaz)
03 Leopard
04 Emperor feat. Nutso & Fel Sweetenberg
05 Mama Interlude
06 Biggest Loser (cuts by DJ Djaz)
07 Blow Torch Rap feat. Snook Da Crook (cuts by DJ Djaz)
08 Myself
09 A Statement (cuts by DJ Djaz)
10 Paris Blues
11 Stormy Monday feat. Elaysha
12 Governors feat. Skanks & Milez Grimez
13 Slumz feat. Snook Da Crook & Wyld Bunch (cuts by DJ Djaz) (Mil Remix)
14 Blow Torch Rap feat. Snook Da Crook (cuts by DJ Djaz)
(Fel Sweetenberg Remix)
15 A Statement feat. Kimba (cuts by Sir Williams) (Union Blak remix)
16 Governors feat. Skanks & Milez Grimez (DJ Brans remix)
SNIPPETS :
Coming soon on Shinigamie records / Dont stop the music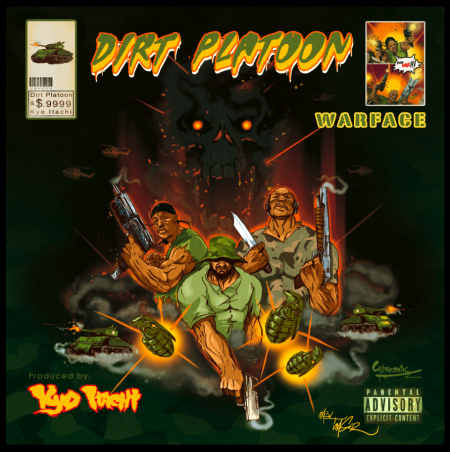 TRACKLIST :
1.THE INTRO :Enter Warface
2.ANIMAL SHIT
3.ARMY OF TWO
4. DIRTY WORK feat Ruste Juxx
5.WEST BMORE STORY
6.WEST BMORE Skit
7. OLD TIME SAKE
8. BRAINSTROMING
9. POINT OF ATTACK feat Dro Pesci,Skanks (of Bankai Fam),
Shabaam Sahdeeq,Milez Grimez
10. WAGE AWR
11. DOSE OF REALITY
12. THE CLOSER
13. THE OUTRO
All songs produced by Kyo Itachi
Le dernier projet du beatmaker français le plus prolifique du moment
vient d'arriver dans les bacs! C'est dispo un peu partout notamment chez
Gibert Joseph Paris. En tout cas je vous conseille vivement l'achat de cet
album, la combinaison Kyo Itachi & Ruste Juxx fonctionne parfaitement.
Bref…du bon gros BOOM BAP à mettre dans vos casques!
SUPPORT!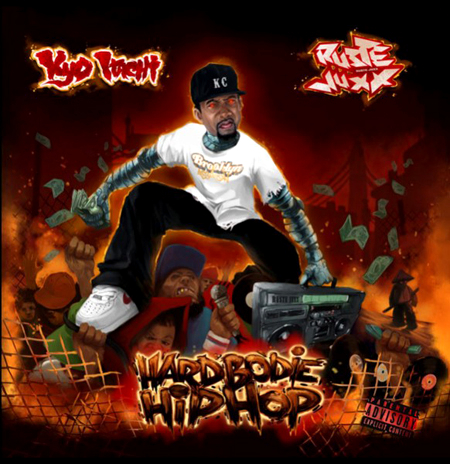 tracklist :
1.Hard bodie hip hop intro
02.Hot shit for u
03.Boom bap goon rap
04.F#8k Ruste Juxx
05.No prints (feat R.A The Rugged Man)
06.Anti wack shit (feat Ecorce)
07.Three the squad way (feat Vinnie Paz & Rock)
08.Termin 8 (feat F.T)
09.Ryder man feat Sime Auto
10.Darkest nights (feat Blaq Poet & Dirt Platoon)
11.Hardest from the underground
12.Victory is all mine
13.Im def (Thug Angelz) (feat 6th Sky)
14.Strapped wit a whut! (with Little Vic)
15.Boom Bap Classic (feat Rh Bless & King Magnetic)
16.Alibi (feat Milez Grimez , Shabaam Sahdeeq & Come
A l'écoute de ce 1er extrait ou Ruste Juxx croise le Mic
avec un R.A The Rugged Man en grande forme, le projet
« Hardbodie Hip-Hop » qui réunit le producteur français Kyo Itachi
et le rappeur new-yorkais Ruste Juxx s'annonce PHAT!
Un clip devrait arriver très bientôt!
RUSTE JUXX feat R.A THE RUGGED MAN
« NO PRINTS« 
(PROD BY KYO ITACHI)
TRACKLIST :
1.Hard bodie hip hop intro
2.Hot shit for u
3.Boom bap goon rap
4.F#8k Ruste Juxx
5.No prints feat R.A The Rugged Man
6.Anti wack shit feat Ecorce
7.Three the squad way feat Vinnie Paz , Rock (of Heltah Skeltah)
8.Termin 8 feat F.T (Stand out)
9.Ryder man feat Sime Auto
10.Darkest nights feat Blaq Poet , Dirt Platoon
11.Hardest from the underground
12.Victory is all mine
13.Im def (Thug Angelz) feat 6th Sky
14.Strapped wit a whut! (with Little Vic)
15.Boom Bap Classic feat Rh Bless , King Magnetic
16.Alibi feat Milez Grimez , Shabaam Sahdeeq , Comet