Nouveau Joe Young qui a le mérite de toujours bien s'entourer!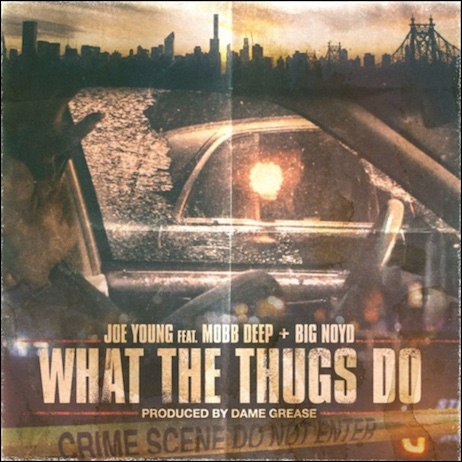 DJ Absolut vient de lâcher un inédit de Mobb Deep!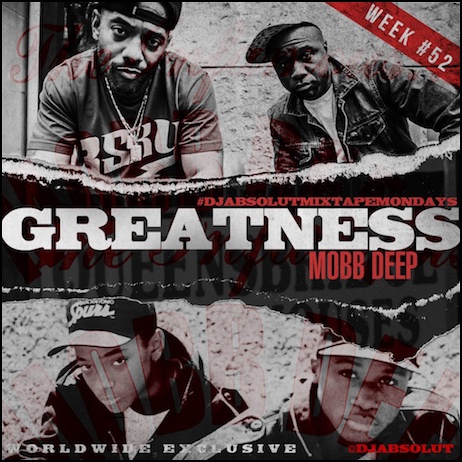 PRODIGY R.I.P.
DJ Absolut vient de lâcher un inédit de Mobb Deep!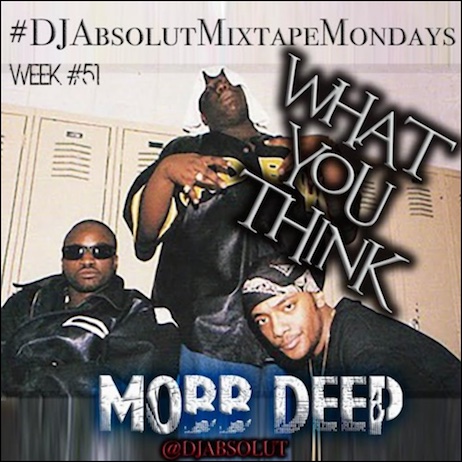 PRODIGY RIP
la sortie de The Good Book Vol.2 étant imminente,
un 4ème extrait vient d'être posté avec un titre de Mobb Deep.
L'occasion d'entendre un nouveau couplet de Prodigy (RiP).
The Good Book VOL.2 sortira le 21/07 (dispo en précommande ici).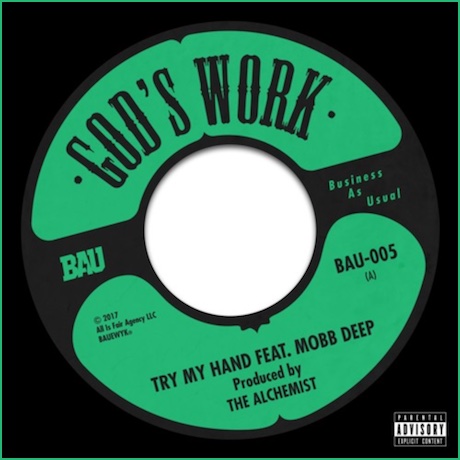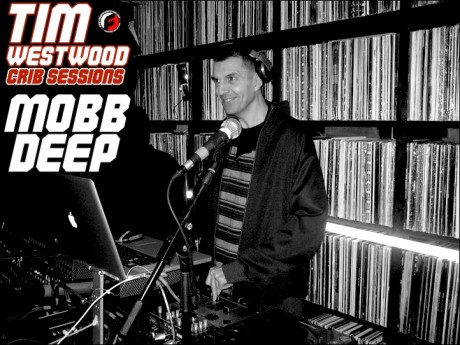 Pour fêter son anniversaire The Alchemist a décidé
de nous offrir un cadeau en balançant via Soundcloud
un inédit de Mobb Deep…ENJOY!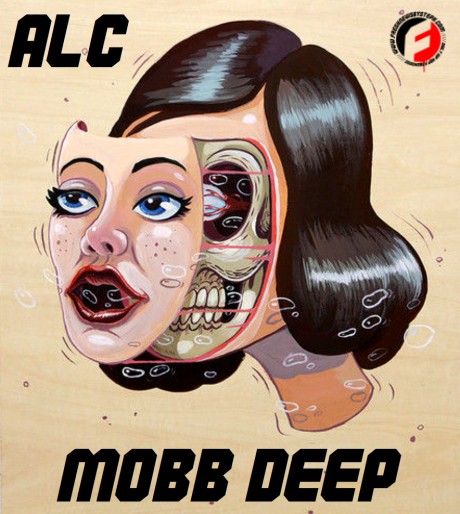 Extrait de leur dernier album The Infamous!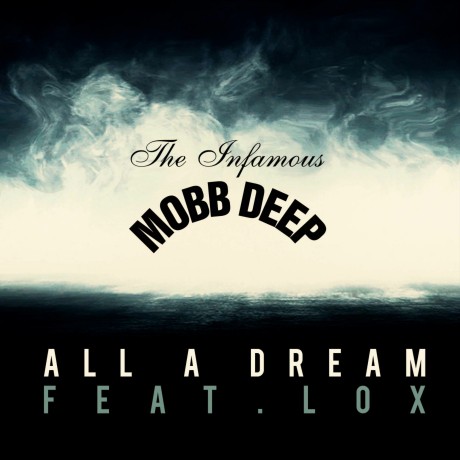 Quand Shaolin rencontre QB ça fait toujours des étincelles!
Alors quand Ghostface Killah vient poser un couplet
sur la version remix du DIRT des Mobb Deep
(avec son gros son signé Illmind), moi je dis OUI!
The Infamous Mobb Deep toujours dans les bacs!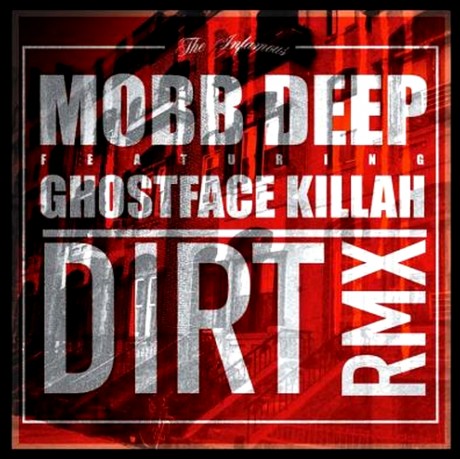 Live Nation et Hip Hop Citoyens présentent les légendes du Hip Hop US, MOBB DEEP, en concert à Paris le mercredi 18 juin 2014 au Trianon dans le cadre du Festival Paris Hip Hop 2014.
Après 9 ans d'absence en Europe et une annulation de dernière minute sur l'édition 2013 de Paris Hip Hop, 2014 marque le grand retour des légendes du Queens, PRODIGY & HAVOC du groupe Mobb Deep.
Cette tournée marque également la sortie de leur nouvel & septième album studio « The Infamous Mobb Deep ».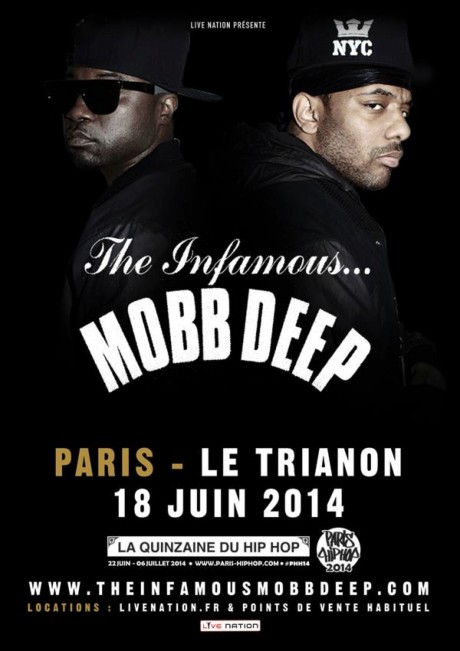 + D'INFOS SUR LE FACEBOOK EVENTS
PLACES DISPO SUR DIGITICK.COM
Dommage que ce titre de Mobb Deep ne figure pas au tracklist
de leur dernier album…LOURDEUR!!! C'est extrait de la dernière
mixtape de DJ Whoo Kid & DJ S.Whit intitulée
The Elevation Vol.2 qui devrait sortir demain.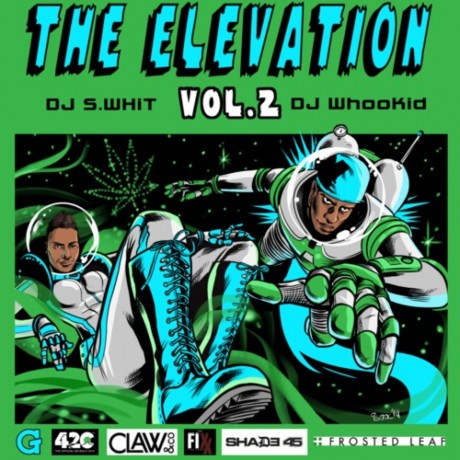 Trife Diesel a longtemps été le second couteau de Ghostface Killah.
avant d'incorporer le crew Theodore Unit. Discret depuis quelque temps
le MC de Staten Island revient aujourd'hui avec un nouveau EP
intitulé Diesel Fluid Pt.1 dispo depuis aujourd'hui
en téléchargement gratuit ici.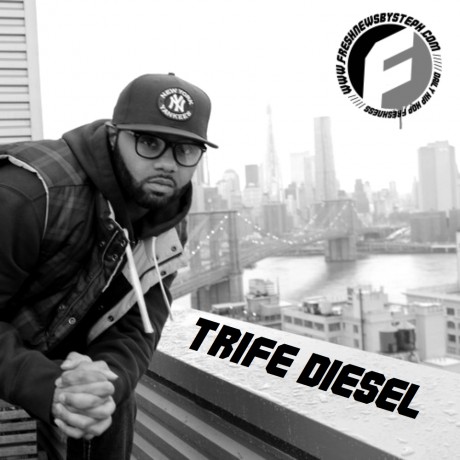 MP3 DISPO EN TÉLÉCHARGEMENT GRATUIT ICI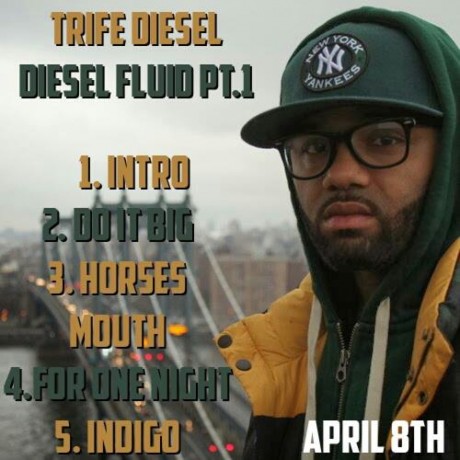 EP DISPO EN TÉLÉCHARGEMENT GRATUIT ICI
Second single extrait de The Infamous Mobb Deep!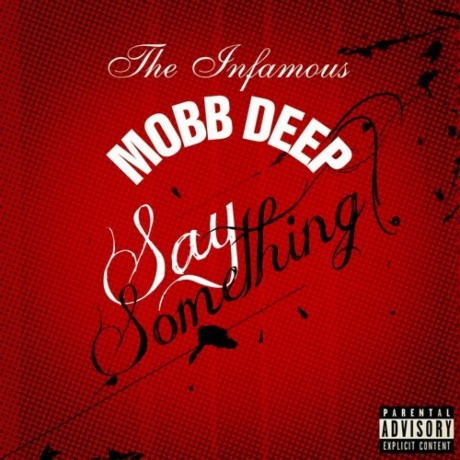 Très bon remix du classic G.O.D Pt III signé Cookin Soul!