1er clip extrait de KUJO le prochain album de Raf Almighty
qui sortira en novembre.
(vu sur la chaine Youtube du poto PAKA )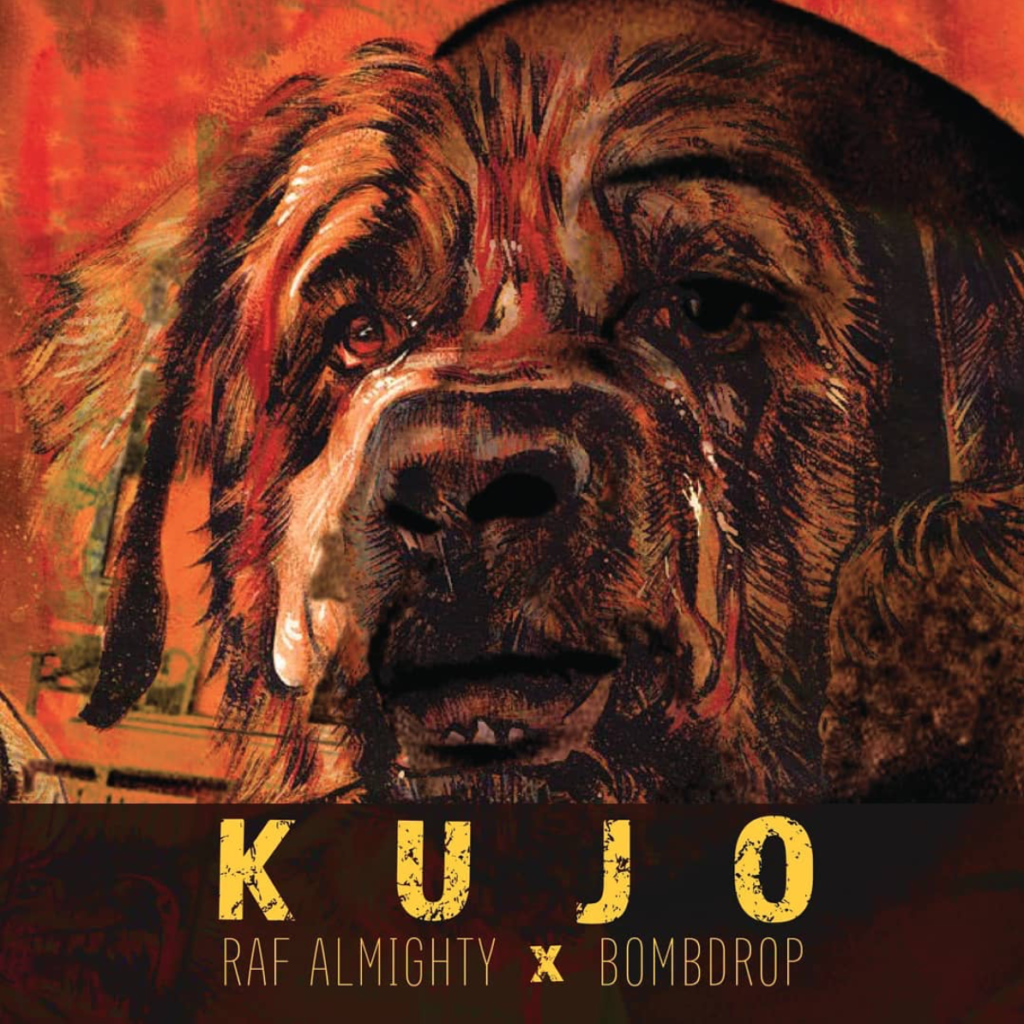 1er clip extrait de War Medals le prochain projet de Guy Grams
(vu sur la chaine Youtube du poto Paka)
1er clip extrait de 4 Everything That Means Something
le prochain projet solo de Raf Almighty (Dirt Platoon).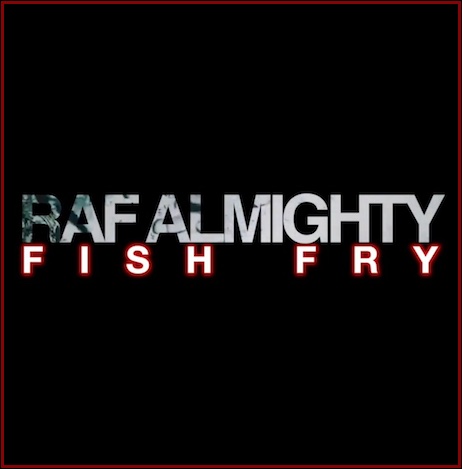 Nouveau clip extrait du projet de The Almighty Grams
composé de Raf Almighty (Dirt Platoon) & Guy Grams.
Projet 100% Made In Baltimore…coming soon!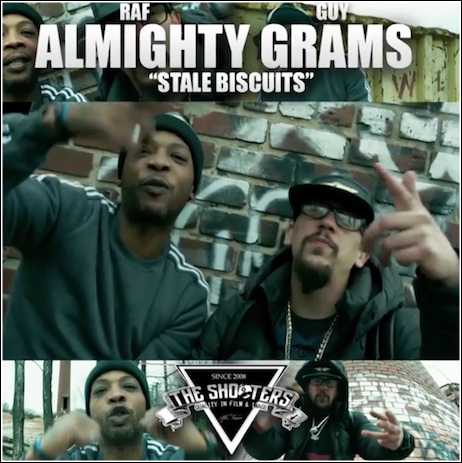 Le crew Effiscienz vient d'annoncer officiellement
l'arrivée d'un nouveau membre avec le beatmaker MIL
(déjà responsable du blog DeLaSourceAuSample).
Et rien de mieux comme présentation que d'écouter
son remix du titre Slumz réalisé pour Raf Almighty
extrait de son album G.T.F.O.M.Y actuellement
dispo en vinyl & CD sur leur site.
SUPPORT!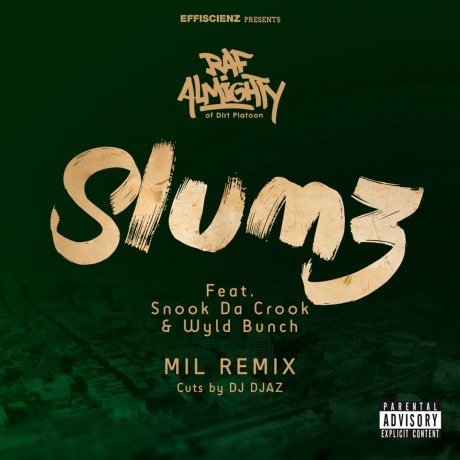 Le crew Effiscienz a décidé de nous offrir un son pour nos vacances
et de faire poser les différents rappeurs signés sur leur label sur
un très bon beat signé DJ Brans, a rajouter dans votre playlist!
SUPPORT!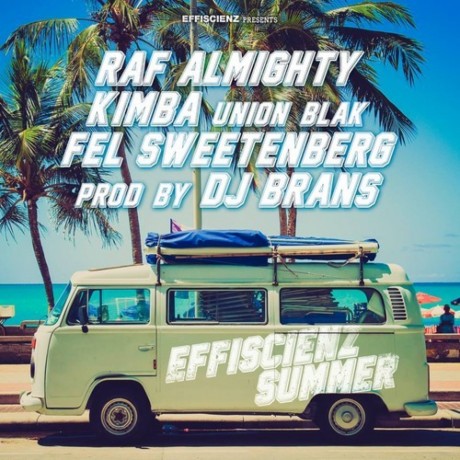 Nouveau clip de Raf Almighty (Dirt Platoon) extrait de son solo
Get The Fuck Out My Yard sorti fin mai chez Effiscienz.
L'album est dispo en CD & Vinyl sur leur site.
SUPPORT!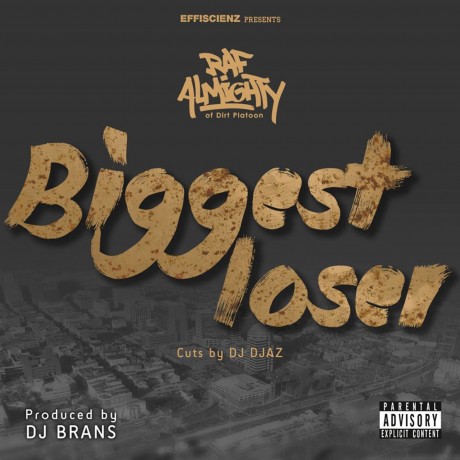 Sortie du 1er projet solo de Raf Almighty, la moitié de Dirt Platoon, entièrement produit par Dj Brans + 1 track produit par Fel Sweetenberg.
Ca sort le 9 juin en digital, CD et vinyl (en pré-vente
ICI
)
A noter que pour la version CD, il y a 4 remixes réalisés par les beatmaker de chez EFFISCIENZ, Mil, Fel Sweetenberg, Sir Williams (Union Blak)
et Dj Brans lui même.
SUPPORT!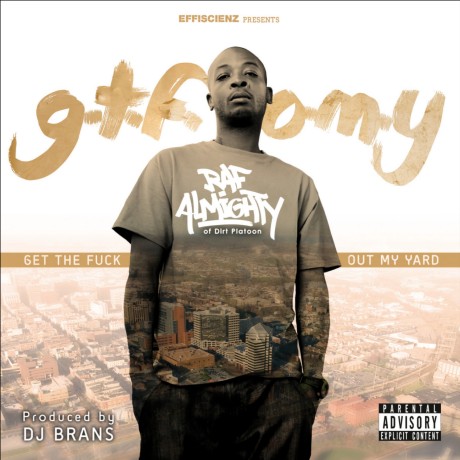 Tracklsit :
01 The Intro
02 Slumz feat. Snook Da Crook & Wyld Bunch (cuts by DJ Djaz)
03 Leopard
04 Emperor feat. Nutso & Fel Sweetenberg
05 Mama Interlude
06 Biggest Loser (cuts by DJ Djaz)
07 Blow Torch Rap feat. Snook Da Crook (cuts by DJ Djaz)
08 Myself
09 A Statement (cuts by DJ Djaz)
10 Paris Blues
11 Stormy Monday feat. Elaysha
12 Governors feat. Skanks & Milez Grimez
13 Slumz feat. Snook Da Crook & Wyld Bunch (cuts by DJ Djaz) (Mil Remix)
14 Blow Torch Rap feat. Snook Da Crook (cuts by DJ Djaz)
(Fel Sweetenberg Remix)
15 A Statement feat. Kimba (cuts by Sir Williams) (Union Blak remix)
16 Governors feat. Skanks & Milez Grimez (DJ Brans remix)
SNIPPETS :
1er single extrait de l'album solo de Raf Almighty des Dirt Platoon.
L'album ntitulé G.T.F.O.M.Y. (GET THE FUCK OUT MY YARD) sortira
le 09/06 en CD & Digital et sera entièrement produit par DJ Brans
à l'exception d'un titre produit par Fel Sweetenberg.
SUPPORT!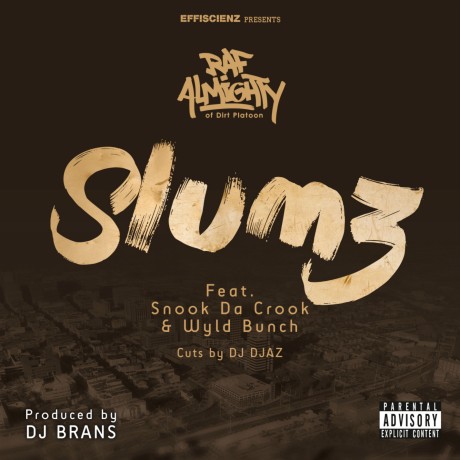 La Manufacture 111 présente un concert Hip Hop US
le jeudi 26 avril !
LIVE
• Dirt Platoon & Ninjustice
1ere PARTIE
• Ill Conscious / Guy Grams
Warm Up by Golden Years
La Manufacture accueillera le groupe américain Dirt Platoon, deux frères : Raf Almighty & Snook The Crook, originaire des zones dures de Baltimore, celles dépeintes dans la série culte « The Wire », auteurs des désormais classiques « War Face » (Shinigamie) & « Bare Face Robbery » (Effiscienz). Ce duo à la musique puissante et sincère, comme le témoigne leur dernier single « Do Works » en featuring avec Guilty Simpson, à été reçu et plébiscité par les plus grands de DJ Premier à Tony Touch, on a entendu dire que le Hip Hop US n'avaient pas connu une telle énergie depuis M.O.P. .
La dernière fois qu'on les a vu à Paris ils partageaient la scène de la Bellevilloise avec Action Bronson.
Ils seront accompagné du duo de Producteurs Ninjustice (Venom-Vigilante Marvelrecords & Kyo Itachi) avec qui ils collaborent depuis leurs débuts et avec lesquels ils ont joué en live à New York en Janvier dernier, Venom s'est d'ailleurs occupé de leur derniere mixtape « God Made Dirt And Dirt Don't Hurt ».
Le Ninja et le Justicier seront derrière les Dirt aux platines et aux…….drum machines ! Ninjustice rejoue en live batteries, samples et scratches des titres tirés de leurs nouveaux albums solo acclamés par l'underground : « Genkidama » pour Kyo Itachi et « Ruff N Tuff » pour Venom mais aussi des projets qu'ils ont intégralement produit comme Blaq Poet «The Most Dangerous» et Marquee «Femme Fatale» ou encore les classiques produits pour bon nombre d'artiste US comme Ruste Juxx, Rah Digga,
Ras Kass, Conway, R.A The Rugged Man, Bankai Fam,
F.O.D, Rock (Heltah Skeltah), Camp Lo, John Robinson, Reks, Termanology…
La 1ere partie sera assuré par deux artistes proches de Dirt Platoon
Ill Conscious et Guy Grams qui ont également fait le déplacement depuis Baltimore.
Le warm up c'est The GOLDEN YEARS of Hip Hop qui s'en charge,
l'équipe de DJ/Organisateur qui officie sur Paris depuis 15 ans, reste une référence en la matière avec leur selection pointue et passionnée.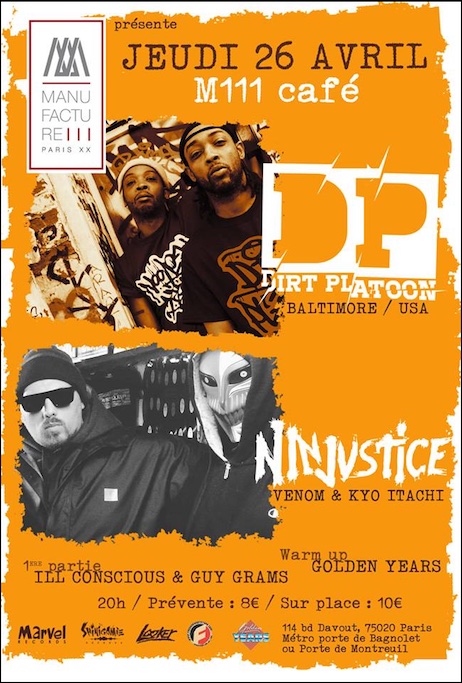 INFOS :
Jeudi 26 avril.
20h
Tarif: 8€ en prévente / 10€ sur place
La Manufacture 111 / M111 café
114 Boulevard Davout
Métro: Porte De Bagnolet / Porte De Montreuil .
http://www.manufacture111.com/
Pour débuter l'année en musique et remercier ses « supporters »
le label Effiscienz vient de mettre en ligne une nouvelle
compilation intitulée Out Of Nowhere sur laquelle on retrouve
 les artistes maisons comme DJ Brans, DJ Djaz, Fel Sweetenberg,
Mil, Junior Makhno, Street Wyze, mais aussi les artistes
avec lesquels le label a collaboré dans le passé ainsi
que ceux avec qui Effiscienz va collaborer dans un futur proche :
Vic Spencer, Nicholas Craven, Sauce Heist et Funkonami.
Out Of Nowhere est disponible en téléchargement gratuit
sur Bandcamp.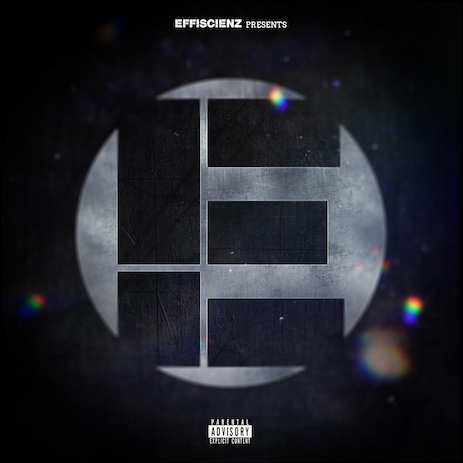 TRACK LISTING:
01 I Got That Shit (feat DJ Self) [prod by Funkonami]
02 High Noon (feat Fel Sweetenberg & DJ Djaz) [prod by DJ Brans]
03 A Jersey Tale (feat Union Blak) [prod by Sir Williams]
04 Hang Dry (feat Vic Spencer) [prod by Mil]
05 The Return (feat AKD) [prod by Deepstar]
06 Demonstrate (feat Edo G & Raf Almighty) [prod by Street Wyze]
07 Nu Crack Babies (feat Sauce Heist) [prod by Junior Makhno]
08 We The Best At It (feat Roc Marciano & Tha God Fahim) [prod by Street Wyze]
09 Parisian Nights (feat M-Dot & DJ Djaz) [prod by DJ Brans]
10 The Drill (feat Fel Sweetenberg) [prod by Fel Sweetenberg]
11 Dragoon (feat Jimmie D) [prod by Nicholas Craven]
Histoire de vous donner un « avant-goût »
voici le 1er clip extrait de Out Of Nowhere
Le nouveau International Hip Hop vient d'arriver
dans les kiosques avec avec au sommaire dans ce 2ème numéro :
Interviews XL
AKHENATON + MOBB DEEP + GEORGIO + DILATED PEOPLES + THE PHARCYDE + THE DOPPELGANGAZ + VALD + KID INK + LA CANAILLE + KATE TEMPEST + KEITH MURRAY + RAF ALMIGHTY + SOPRANO + ILL CHEMISTRY + DOPE D.O.D. + BEAT ASSAILANT + PIGEON JOHN + ROOTWORDS + KOMA + RAEKWON
Cinéma
PASCAL TESSAUD (« BROOKLYN »)
Focus Producteurs
AZAIA + LE PARASITE
Résistance
CONTRE LES POLITIQUES DE RACIALISATION
L'internationale du Hip-Hop
BACHIR
Danse Hip-Hop
B-BOY NOÉ
Jeux vidéo
L'OMBRE DU MORDOR + DESTINY
Archives The Truth
BEASTIE BOYS