La pépite du 1 mai vient de Chicago…à écouter sans modération!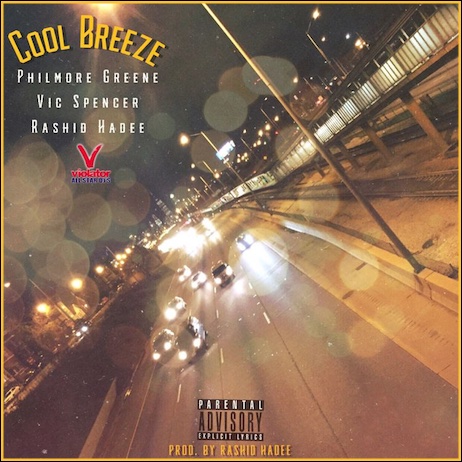 En attendant la mise en ligne la semaine prochaine du 1er single
extrait du nouvel album de Main Flow (Mood) entièrement
produit par le poto Mil Beats, voici sa collaboration avec le MC
de Chicago Vic Spencer extrait de la compilation
Out Of Nowhere du label Effiscienz actuellement
dispo sur toutes les plateformes de téléchargement.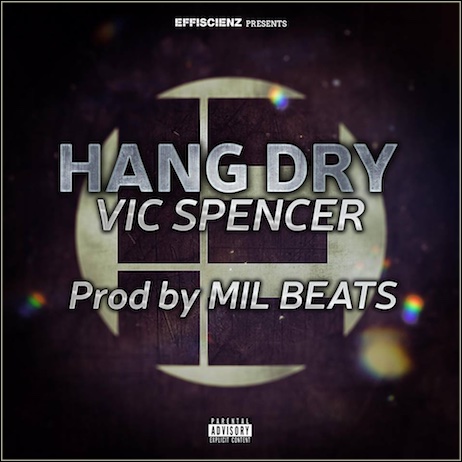 Après Tomahawk Blades, voici le 2ème extrait de God's Vision 
avec un gros « line up » composé de Daniel Son, Eto & Vic Spencer!
PHAT!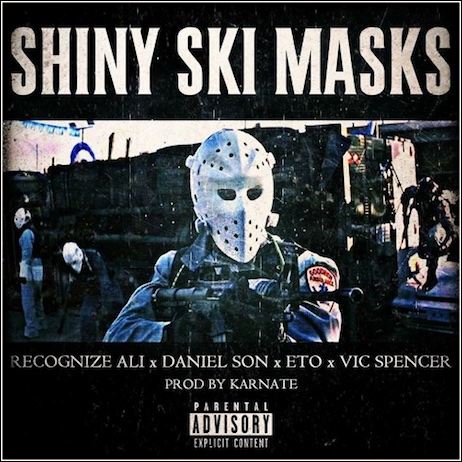 HEAVY ROTATION!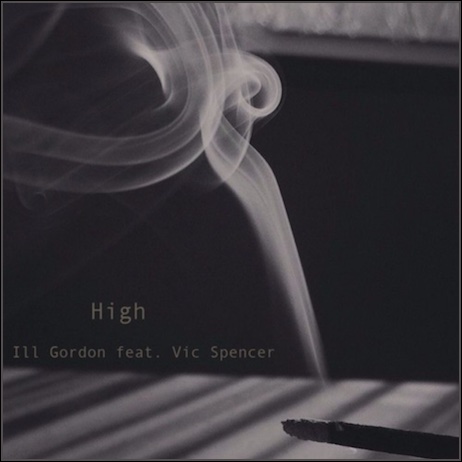 Son album The Ghost Of Living avait clôturé l'année 2016
en beauté et reste à ce jour l'un de mes gros coup de coeur
de l'année dernière. Voici le dernier clip extrait de l'album
de Vic Spencer histoire de rappeler aux retardataires
qu'il ne faut pas passer à côté de cette pépite!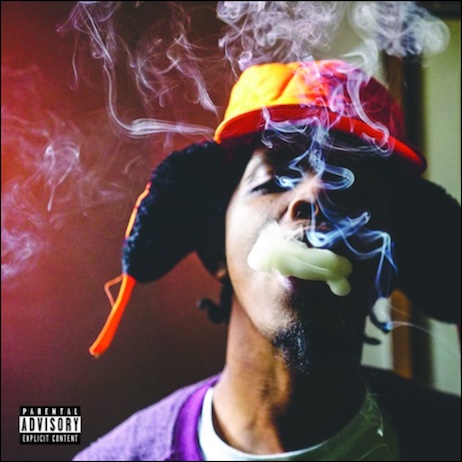 Nouveau clip extrait du dernier projet du label Effiscienz.
L'album du beatmaker Junior Makhno intitulé Party Discipline
est dispo en CD, LP, Digital & K7 sur le Bandcamp d'Effiscienz.
Pour ce nouvel extrait Junior Makhno a fait appel au rappeur
de Chicago Vic Spencer qui avait sorti fin 2016 l'excellent
album  The Ghost Of Living.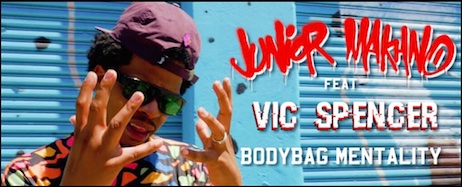 Si vous aviez kiffé ses sons sur le EP Griselda Ghost de Conway
et WestsideGunn, je vous recommande de jeter une oreille sur
le dernier taff du beatmaker Big Ghost pour le rappeur de Chicago
 Vic Spencer dont il produit l'intégralité du dernier album
intitulé The Ghost Of Living qui cloture l'année 2016 en beauté!
HEAVY ROTATION!!!!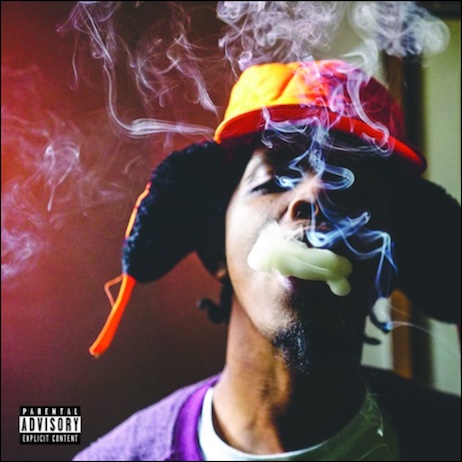 Nouveau morceau des potos de Sean.P, Da Villins
qui viennent de lui rendre hommage…R.I.P.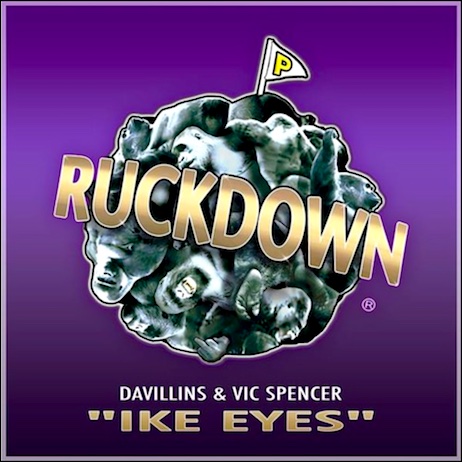 1er extrait du prochain album solo de PF Cuttin'
intitulé Past & Present 2 qui sortira cet été!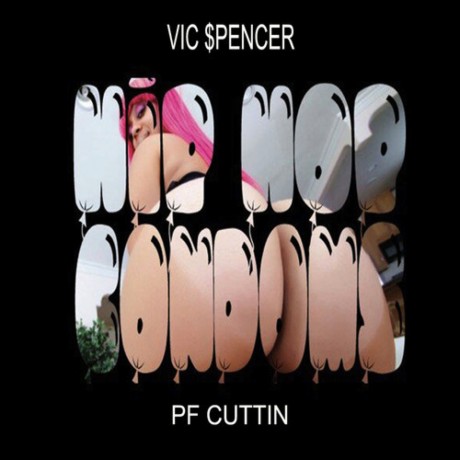 Extrait de l'album The Best Album Money Can Buy
du beatmaker Vanderslice qui sortira le 12/07/18
et sur lequel on retrouvera Freddie Gibbs, Blueprint,
Cormega, Vic Spencer, J-Zone, Percee P etc…
L'album sera dispo en Digital & en Vinyl sur Bandcamp.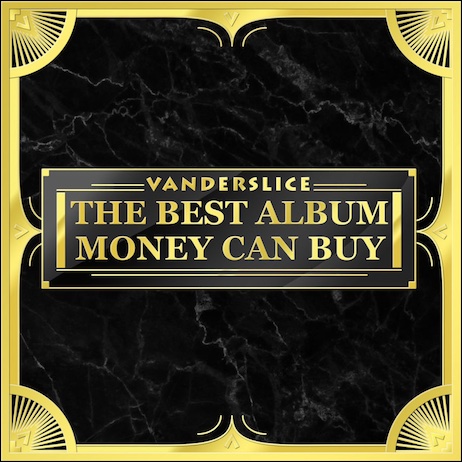 Grosse association de malfaiteurs sur ce projet réunissant
le MC du moment Crimeapple et le beatmaker Big Ghost LTD
ainsi qu'une belle brochette d'invités comme Daniel Son, Benny,
Vic Spencer, Lil Eto, Milano Constantine!
Dispo en téléchargement gratuit ici.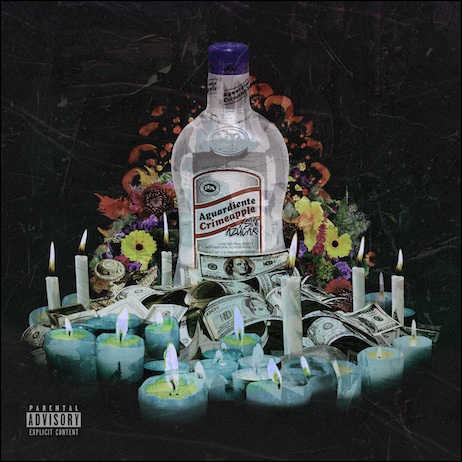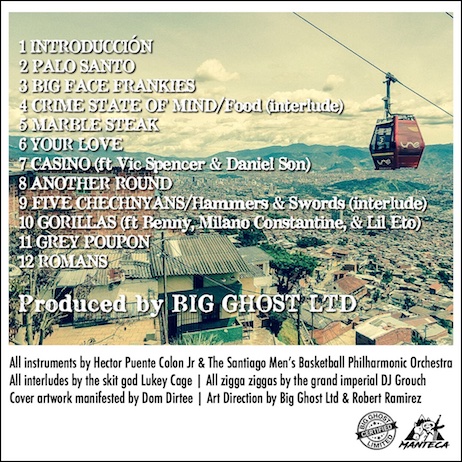 Depuis son projet de 2015 Griselda Ghost avec Conway
& WestSideGunn puis son The Ghost Of Living en 2016
avec Vic Spencer et enfin Cocaine avec Hus Kingpin 
le beatmaker Big Ghost Ltd s'est taillé une solide réputation.
C'est donc une très bonne news de le voir débarquer en 2018
avec un nouveau projet accompagné du MC de Washington
Ankhle John dont voici le 1er extrait…BE READY!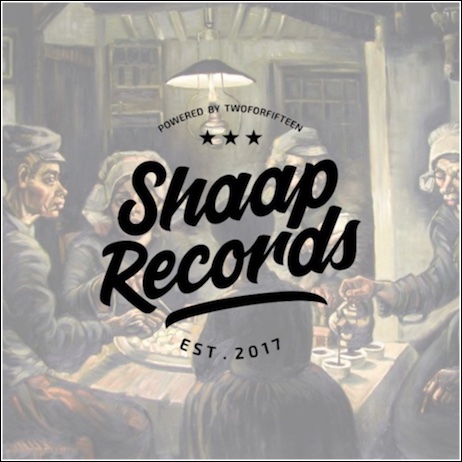 Pour débuter l'année en musique et remercier ses « supporters »
le label Effiscienz vient de mettre en ligne une nouvelle
compilation intitulée Out Of Nowhere sur laquelle on retrouve
 les artistes maisons comme DJ Brans, DJ Djaz, Fel Sweetenberg,
Mil, Junior Makhno, Street Wyze, mais aussi les artistes
avec lesquels le label a collaboré dans le passé ainsi
que ceux avec qui Effiscienz va collaborer dans un futur proche :
Vic Spencer, Nicholas Craven, Sauce Heist et Funkonami.
Out Of Nowhere est disponible en téléchargement gratuit
sur Bandcamp.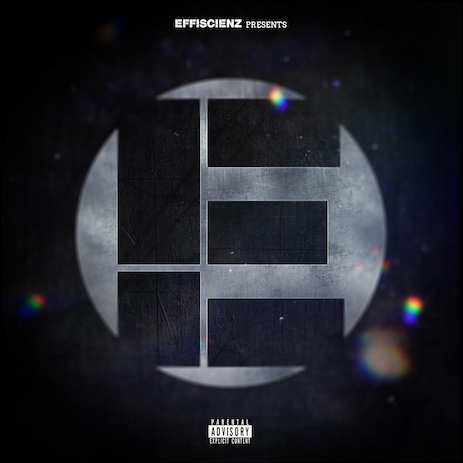 TRACK LISTING:
01 I Got That Shit (feat DJ Self) [prod by Funkonami]
02 High Noon (feat Fel Sweetenberg & DJ Djaz) [prod by DJ Brans]
03 A Jersey Tale (feat Union Blak) [prod by Sir Williams]
04 Hang Dry (feat Vic Spencer) [prod by Mil]
05 The Return (feat AKD) [prod by Deepstar]
06 Demonstrate (feat Edo G & Raf Almighty) [prod by Street Wyze]
07 Nu Crack Babies (feat Sauce Heist) [prod by Junior Makhno]
08 We The Best At It (feat Roc Marciano & Tha God Fahim) [prod by Street Wyze]
09 Parisian Nights (feat M-Dot & DJ Djaz) [prod by DJ Brans]
10 The Drill (feat Fel Sweetenberg) [prod by Fel Sweetenberg]
11 Dragoon (feat Jimmie D) [prod by Nicholas Craven]
Histoire de vous donner un « avant-goût »
voici le 1er clip extrait de Out Of Nowhere
Son titre High avec Vic Spencer avait tourné en boucle
dans mon casque! Ill Gordon vient de mettre Chicago
à l'honneur avec l'arrivée de son album intitulé #Barzondeck
disponible en téléchargement payant sur Bandcamp.