Après Tomahawk Blades, voici le 2ème extrait de God's Vision 
avec un gros « line up » composé de Daniel Son, Eto & Vic Spencer!
PHAT!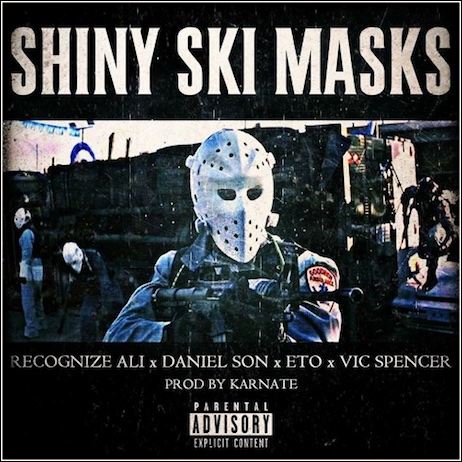 HEAVY ROTATION!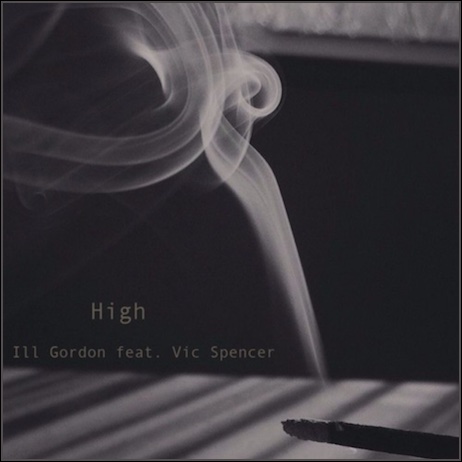 Son album The Ghost Of Living avait clôturé l'année 2016
en beauté et reste à ce jour l'un de mes gros coup de coeur
de l'année dernière. Voici le dernier clip extrait de l'album
de Vic Spencer histoire de rappeler aux retardataires
qu'il ne faut pas passer à côté de cette pépite!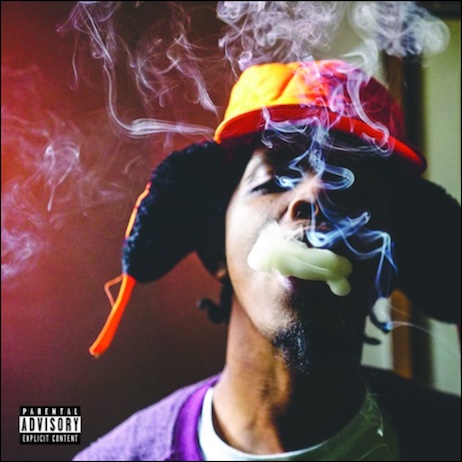 Nouveau clip extrait du dernier projet du label Effiscienz.
L'album du beatmaker Junior Makhno intitulé Party Discipline
est dispo en CD, LP, Digital & K7 sur le Bandcamp d'Effiscienz.
Pour ce nouvel extrait Junior Makhno a fait appel au rappeur
de Chicago Vic Spencer qui avait sorti fin 2016 l'excellent
album  The Ghost Of Living.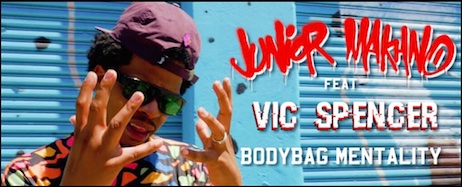 Si vous aviez kiffé ses sons sur le EP Griselda Ghost de Conway
et WestsideGunn, je vous recommande de jeter une oreille sur
le dernier taff du beatmaker Big Ghost pour le rappeur de Chicago
 Vic Spencer dont il produit l'intégralité du dernier album
intitulé The Ghost Of Living qui cloture l'année 2016 en beauté!
HEAVY ROTATION!!!!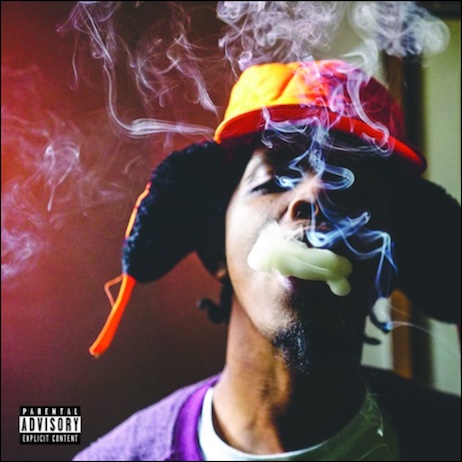 Nouveau morceau des potos de Sean.P, Da Villins
qui viennent de lui rendre hommage…R.I.P.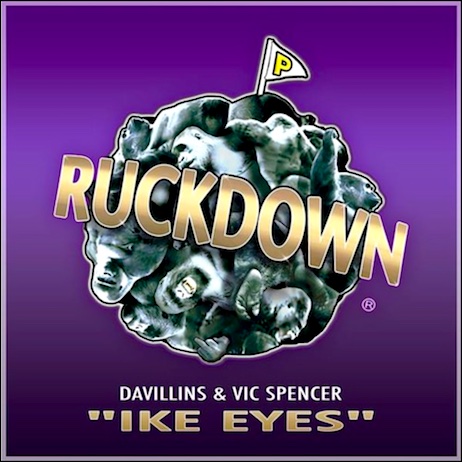 1er extrait du prochain album solo de PF Cuttin'
intitulé Past & Present 2 qui sortira cet été!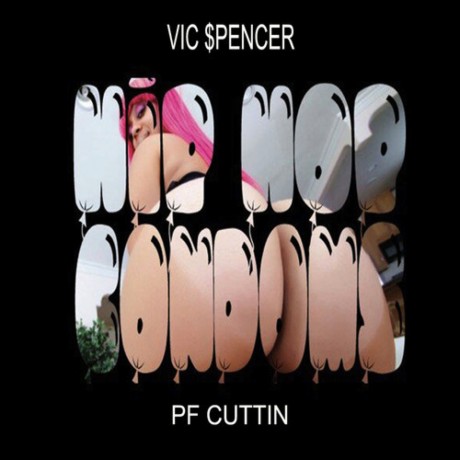 Pour débuter l'année en musique et remercier ses « supporters »
le label Effiscienz vient de mettre en ligne une nouvelle
compilation intitulée Out Of Nowhere sur laquelle on retrouve
 les artistes maisons comme DJ Brans, DJ Djaz, Fel Sweetenberg,
Mil, Junior Makhno, Street Wyze, mais aussi les artistes
avec lesquels le label a collaboré dans le passé ainsi
que ceux avec qui Effiscienz va collaborer dans un futur proche :
Vic Spencer, Nicholas Craven, Sauce Heist et Funkonami.
Out Of Nowhere est disponible en téléchargement gratuit
sur Bandcamp.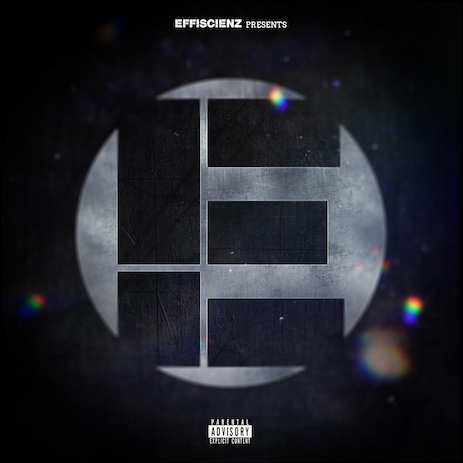 TRACK LISTING:
01 I Got That Shit (feat DJ Self) [prod by Funkonami]
02 High Noon (feat Fel Sweetenberg & DJ Djaz) [prod by DJ Brans]
03 A Jersey Tale (feat Union Blak) [prod by Sir Williams]
04 Hang Dry (feat Vic Spencer) [prod by Mil]
05 The Return (feat AKD) [prod by Deepstar]
06 Demonstrate (feat Edo G & Raf Almighty) [prod by Street Wyze]
07 Nu Crack Babies (feat Sauce Heist) [prod by Junior Makhno]
08 We The Best At It (feat Roc Marciano & Tha God Fahim) [prod by Street Wyze]
09 Parisian Nights (feat M-Dot & DJ Djaz) [prod by DJ Brans]
10 The Drill (feat Fel Sweetenberg) [prod by Fel Sweetenberg]
11 Dragoon (feat Jimmie D) [prod by Nicholas Craven]
Histoire de vous donner un « avant-goût »
voici le 1er clip extrait de Out Of Nowhere
Son titre High avec Vic Spencer avait tourné en boucle
dans mon casque! Ill Gordon vient de mettre Chicago
à l'honneur avec l'arrivée de son album intitulé #Barzondeck
disponible en téléchargement payant sur Bandcamp.
8 ans après « Musikyo » et de nombreux projets à concept C'est avec fierté que je vous présente mon 2ème album de producteur « Genkidama » en Triple Vinyl « Gatefold »(Edition limitée) Exclusivement produit Avec la légendaire SP 1200 !
Seulement en Pre Commande ici!
Featuring : Ruste Juxx / Bishop Lamont/ Big Twins/ Conway/ Planet Asia/ Termanalogy/ Skyzoo/ Reks /Edo G / Planet Asia/ Shyheim / Krondon /Vast Aire (of Cannibal Ox) / Supreme(of Representativz) /Steele (of Smif N Wessun) /Shabaam Sahdeeq /Homeboy Sandman /C – Rayz Walz/ Rim Da Villins / Illa Noyz /Chris Spencer (Vic Spencer + Chris Crack) / Ran Reed / Innocent? / Realio Sparkzwell/ Berreta 9 (of Killarmy)/ Poison Pen/ Block Mccloud /Pressha Dinero / Vvs Verbal /Louie Skaggs /Dan Jah / Clever One (of Da Buze Bruvaz) /Vizar Rancarr (Skanks & Kyo) / Haile Ali,Madman (of F.O.D)/ Milez Grimez /One Click Bang /Mélanie Rutherford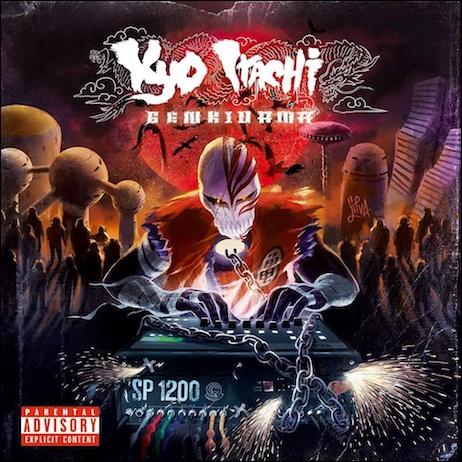 1er single de l'album Party Discipline du beatmaker français
 Junior Makhno qui sortira le 5 mai en digital, CD, vinyle et K7.
On retrouvera dessus Ill Bill, Goretex, Vic Spencer, 
Chief Kamachi, Dirt Platoon, Diabolic, Esoteric & Vakill.
Précommande dispo sur le Bandcamp d'Effiscienz.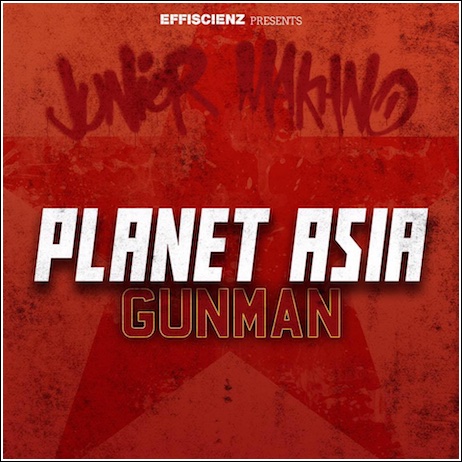 Ci-dessous la cover + tracklist :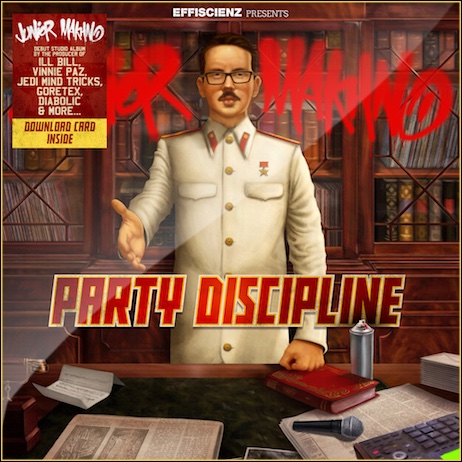 Tracklist :
01 Call To Arms (cuts by Dj Djaz)
02 Reversal Of Fortune (feat. Ill Bill)
03 Stay Of Execution (feat. Goretex)
04 Death Wish (feat. Lateb)
05 Code Of The Guru (feat. Chief Kamachi) (cuts by Dj Djaz)
06 Psychedelic Influence (feat. Dirt Platoon) (cuts by Dj Nix'On)
07 Take The Power
08 Bodybag Mentality (feat. Vic Spencer)
09 Brainwash (feat. Vendetta Kingz)
10 The Coup
11 Gunman (feat. Planet Asia)
12 The Same Tale Told (feat. IDE & Alucard)
13 Project Frontline
14 Show Discipline (feat. Diabolic, Esoteric & Vakill)