Enfin des news du label Crown City Records que j'avais découvert
au travers du rappeur Camiliano. Depuis je les garde sous mon radar!
Voici donc pour commencer ce mois d'août en beauté une compilation
12 titres, 1ère d'une série intitulée « 1st Of The Month »
qui a pour but de présenter les différents artistes du label.
A télécharger direct!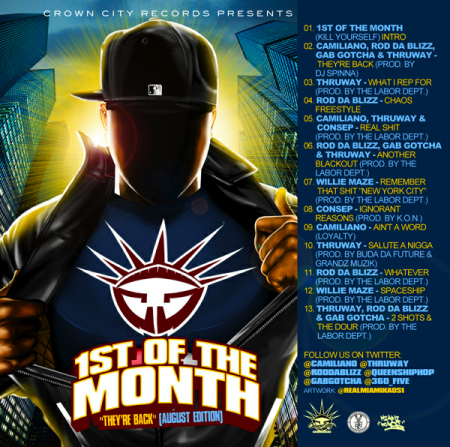 DISPO EN TÉLÉCHARGEMENT GRATUIT ICI