Uniquement disponible en pressage japonais, l'excellent album
« Euphrates River » (1974) de The Main Ingredient est enfin
réédité en CD avec en bonus « Afrodisiac » l'album précédent
du groupe sorti en 1973. Inutile de vous dire que ces 2 albums
sont des classics pour tout amateur de soul qui se respecte!
Ca sort le 16 octobre et ça sera dispo chez Gibert Joseph paris.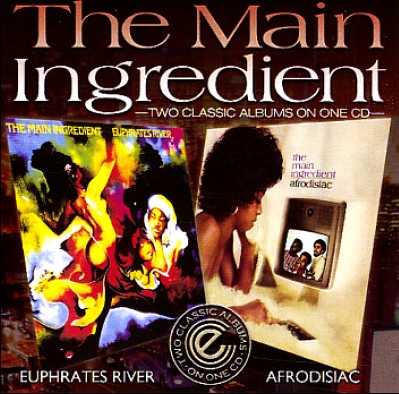 Ci-dessous le « Let Me Prove My Love To You » samplé par
Kanye West sur le « You Don't Know My Name » d'Alicia Keys.
Images rares des Main Ingredient pour une version live
de « I Just Don't Want To Be Lonely » en 1974.