Un peu de retard sur ce coup, après écoute des 2 très bons singles
je voulais vous annoncer l'arrivée début décembre du projet Overlords
du collectif Sick Digger composé de Al'Tarba, Ugly Tony,
Junior Makhno, Fonka, I.N.C.H, MistaMaff, Ganjak,
et Dj Nix'On. La compilation contiendra pas mal d'invités comme
Esoteric, Phil The Agony, Dirt Platoon, NEMS,
King Magnetic, The Society Of Invisibles, CF (Creative Juices),
Snook Da Crook (Dirt Platoon), GQ, Mykill Miers,
Lex Starwind (LCOB/Foundation), Nightwalker,
Droogz Brigade, Paco, Bonnie Li, Dj Duke, Dj Djaz (Effiscienz).
Le projet Overlords sera proposé gratuitement début décembre.
SUPPORT!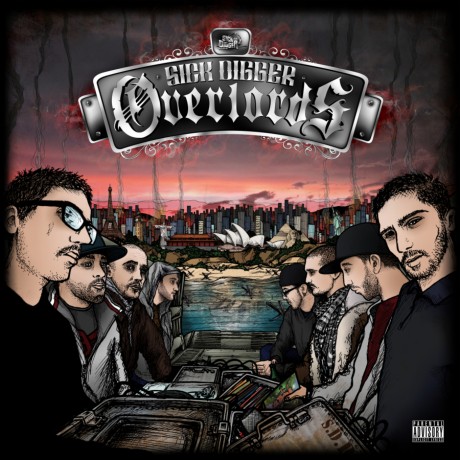 Ci-dessous le second single de Al'Tarba & DJ Nix'on :