D'abord merci au poto Jee Van Cleef (FED11)
pour avoir partagé l'info via son FB et un BIG UP au site
TheTroyBlog.com qui nous abreuve régulièrement
de pépites inédites puisées dans les sous-sols des 90's!
La dernière en date est un rip de la K7 promo 4 titres
de Bas Blasta datant de 1994. Ces morceaux devaient
figurer sur son album The Mouth That Roared dont
le label RCA avait finalement annulé la sortie (malgré
de nombreuses pubs dans The Source). C'est évidement
à télécharger d'urgence pour passer un bon dimanche!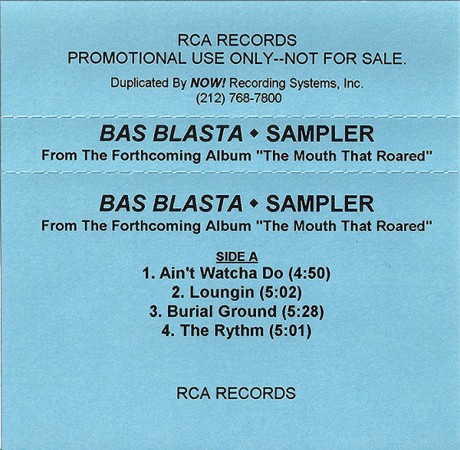 DISPO EN TÉLÉCHARGEMENT GRATUIT ICI
Ci-dessous le clip du titre Ain't Watcha Do qui figure sur la tape
ainsi que celui de Dangerous qui était sorti en maxi vinyl à l'époque :