ENFIN!!!
Après une réédition vinyl en 2013 chez Dope Folks Records
l'album Musical Meltdown de Young Zee sortira finalement en CD
& K7 le 28/04/15. Membre du groupe du New-Jersey The Outsidaz,
Young Zee avait vu la sortie de son album solo annulée en 1996
par le label Perspective malgré la présence de Lauryn Hill, Krs One
Rah Digga, Busta Rhymes. Presque 20 ans après son enregistrement
Musical Meltdown va enfin bénéficier d'une sortie officielle
dans une édition CD digne de ce nom!!!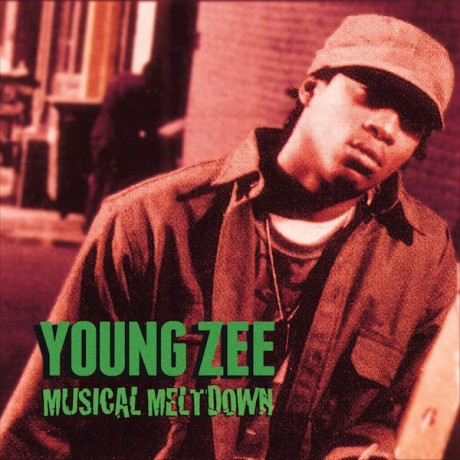 Tracklist :
1. Toxic Waste (feat. Loon One)
2. Don't Fuck With New Jersey
3. Problems
4. Tonsil Check (feat. Yah Yah)
5. W-Outz
6. Nerve Plucker
7. Stay Gold
8. Crazy (feat. KRS-One)
9. Eazy Widaz (feat. Loon One & Pacewon)
10. Juice (Feat. Rah Digga)
11. Milk (Feat. KRS-One & Busta Rhymes)
12. Jack Mode
13. Baby L
14. Electric Chair (Feat. D.U. & Pacewon)
15. Hello
16. Everybody Get
17. Everybody Get (Remix)
18. No Brains Skit
DISPO EN PRÉCOMMANDE SUR FATBEATS.COM
Ci-dessous, le seul clip extrait de l'album à l'époque :
Thanks au poto Jee Van Cleef pour l'info!