Meyhem Lauren débarque à Paris le lundi 11/12/17 à La Bellevilloise.
Il viendra présenter en exclu parisienne son nouvel album
 Gems to Equinoxe  (Soul Assassins Records)
qu'il a cosigné avec le producteur et DJ de Cypress Hill DJ Muggs.
A noter que la 1ère partie sera assurée par Junior Makhno (Effiscienz)
PLACES DISPO SUR DIGITICK.COM (13,80€)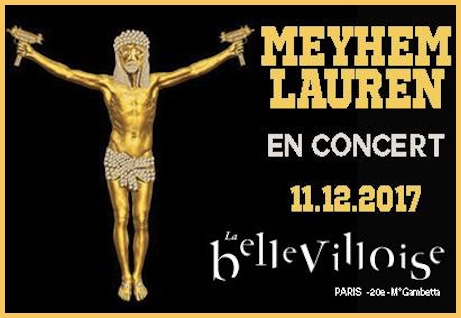 + D'INFOS SUR LE FACEBOOK EVENTS
Payday Records is back!
1er clip issu de la collaboration avec DJ Premier et le label
qui compte bien refaire parler de lui en 2018…Stay Tuned!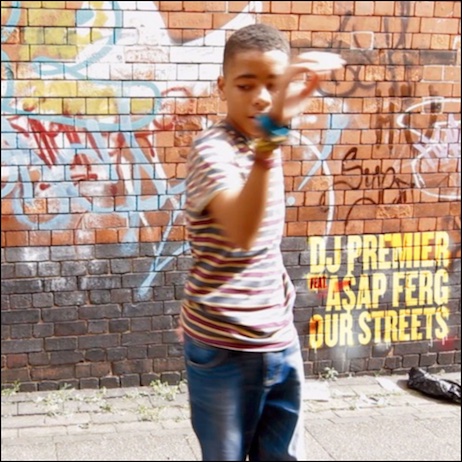 Nouveau Joe Young qui a le mérite de toujours bien s'entourer!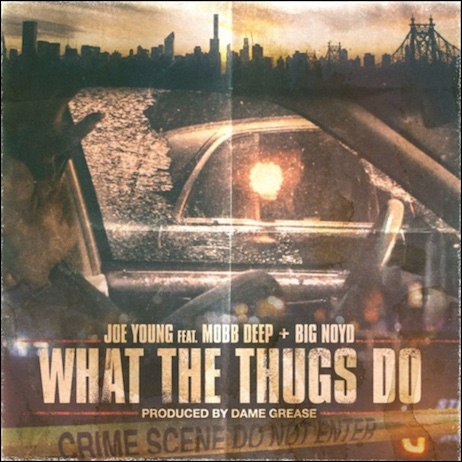 J'avais déjà posté le son ici en juin, voici le clip!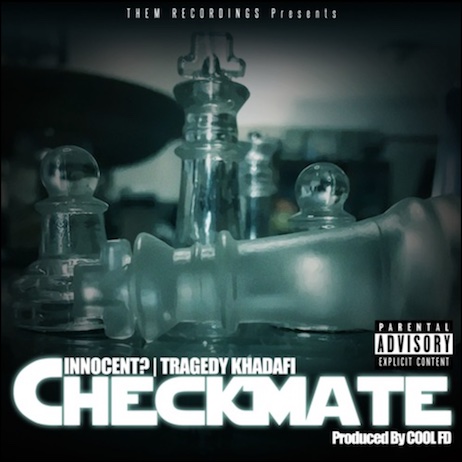 Clip du titre de 2015 Out In Brooklyn du duo Ruste Juxx/St.Laz!
Déjà 5ème clip extrait de Gems From The Equinox
le projet commun de Meyhem Lauren & DJ Muggs
actuellement dispo en CD sur FatBeats.com
et chez Gibert Joseph Paris!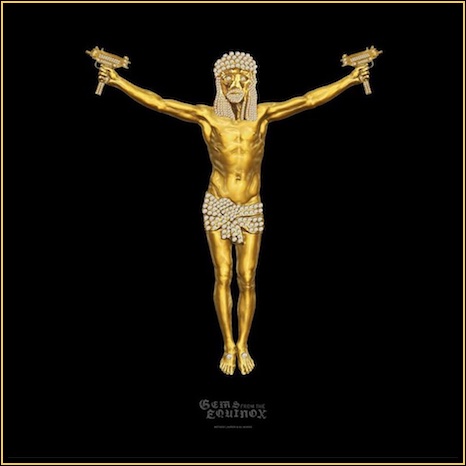 Le poto Venom (Marvel Records) vient d'annoncer la sortie
aujourd'hui même de son nouvel album intitulé Ruff N Tuff.
Une fois de plus la pochette est signé Melki que les amateurs
de VHS & films d'horreurs 80's connaissent bien!
Au programme de ce nouvel album dans lequel Venom
prouve une nouvelle fois ses talents de beatmaker on retrouve :
Camp Lo, M E D (Stone Throw), Rah Digga, Shabaam Sahdeeq,
Ras Kass, Conway, The Legion, Shadez Of Brooklyn,
Marquee, Skanks & Gstats (of Bankai Fam), F.O.D,
Nolan The Ninja & Stacy Epps.
Ruff N Tuff est en vente en Digital & CD sur Bandcamp.
FULL SUPPORT!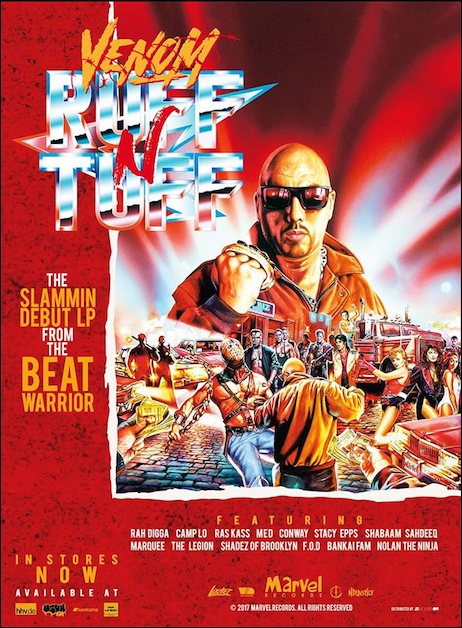 Tracklist :
01 – First Hit (Opening Credits)
02 – Face Off feat. The Legion
03 – The Revenge feat. MED
04 – Ready For Action feat. Camp Lo
05 – Crack Down feat. Shabaam Sahdeeq & Ras Kass
06 – Back In Position Remix feat Skanks (of Bankai Fam)
07 – Cut The Line feat. Marquee
08 – The Showdown (No Retreat, No Surrender)
09 – Chain Ruckus feat. Nolan the Ninja
10 – Ruff And Tuff feat. Rah Digga
11 – Buleseye feat. Conway
12 -Game Of Survival feat. Gstats (of bankai Fam)
13 – Beat Warrior feat. Stacy Epps
14 – Too Tuff To Die feat. F.O.D
15 – Wrong Time feat. Shadez Of Brooklyn
16 – On His Own (End Title)
Petite session freestyle de Masta Killa (Wu-Tang) et Ruste Juxx
dans l'émission Rap Is Outta Control de DJ Eclipse.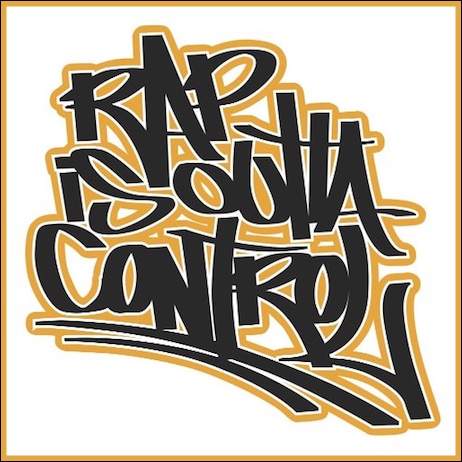 Clip extrait du mini EP Bonus Features actuellement dispo
en téléchargement payant sur CDBaby.com.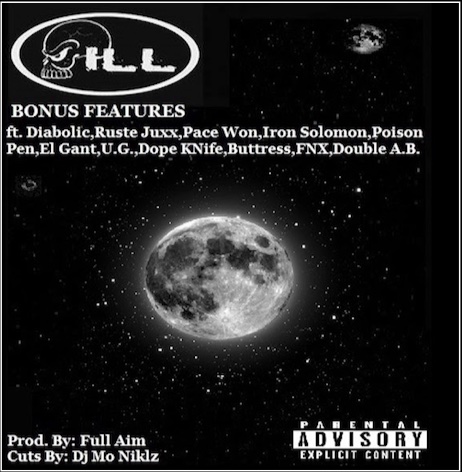 2ème extrait du projet commun du beatmaker Kyo Itachi
et du MC Tha Soloist sous le nom de Invincible Mask.
L'album intitulé BOOM BAP BIGELOW
sortira chez Winkel records/Shinigamie records.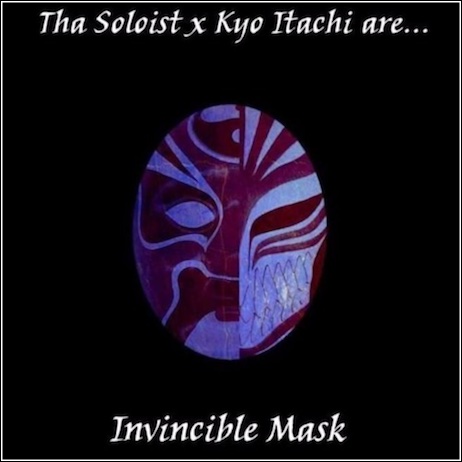 Nouveau clip extrait du projet des Heavy Metal Kings composé
de Vinnie Paz & Ill Bill intitulé Black God White Devil
dispo en CD sur JMTSTORE.COM.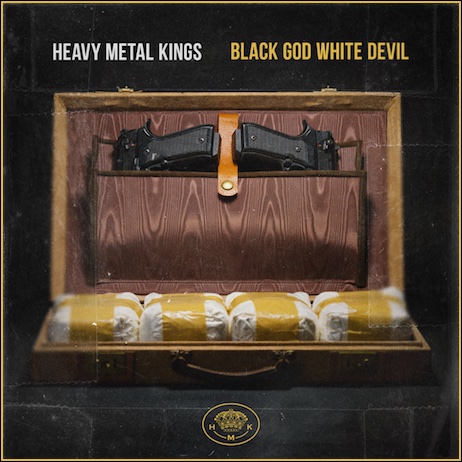 Nouveau Dres qui prépare actuellement un nouvel album
qui sera précédé d'une mixtape intitulée  Tortured Soul .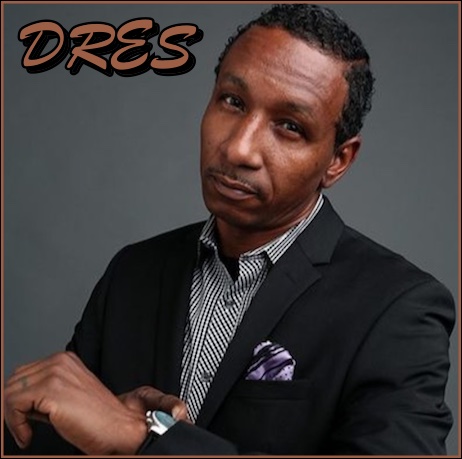 Très bon EP du MC Sauce Heist entièrement produit
par Camouflage Monk.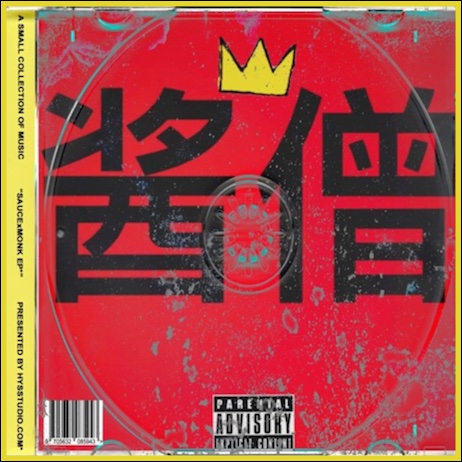 Agallah a invité le vétéran de la scène de Boston Edo.G
sur ce track extrait de son prochain projet intitulé Agsquiat.