Nouveau clip de Chuck Strangers (Pro Era) extrait de son
album Consumers Park actuellement dispo en CD chez
Gibert Joseph Paris et en téléchargement sur toutes les plateformes.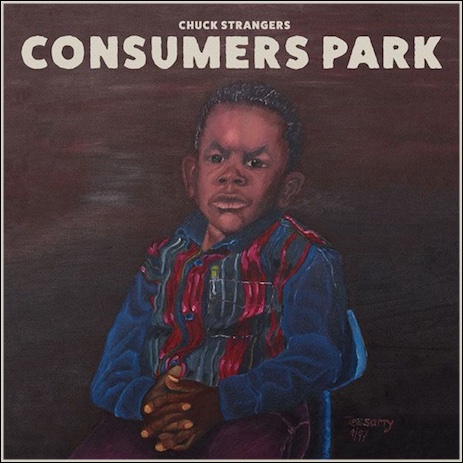 Avec Chuck Strangers la team Pro Era a trouvé son Biz Markie!
Clip extrait de son album qui arrivera en 2018!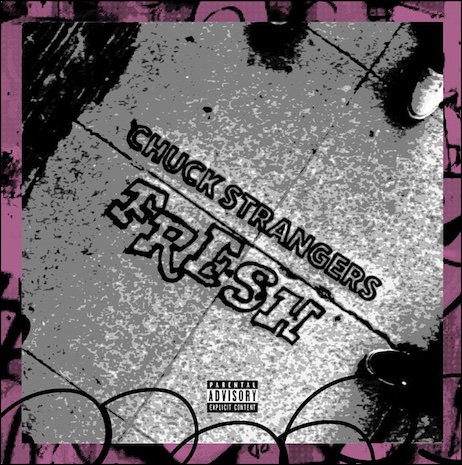 J'avais déjà parlé de ici du rappeur Hus Kingpin,
le MC de Hempstead, NY est de retour avec un EP réalisé
avec le producteur Chuck Strangers du crew Pro Era.
Hus Kingpin Meets Pro Era : EP
est dispo en téléchargement gratuit ici.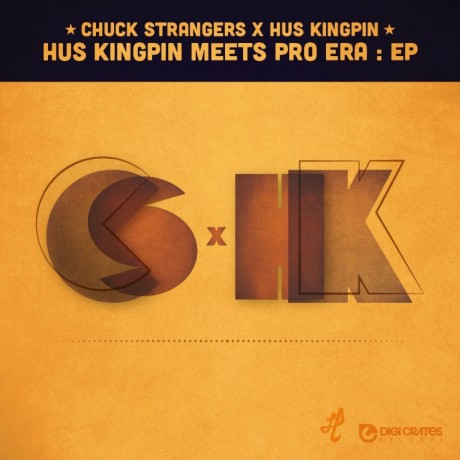 Tracklist :
1.Hardknock (Prod. Lewis Parker)
2.Ice Cream (ft. Mach Hommy, Smoovth)
3.100 Miles (Prod. Chuck Strangers)
4.For The Love (Prod. Chuck Strangers)
5.Suspect (ft. Marvelous Mag) (Prod. Chuck Strangers)
6.Fly Shit (ft. Ghostra Nostra) (Prod. Chuck Strangers)
7.100 Miles (Remix) (Prod. B-Sun)
8.Ice Cream (Remix) (Prod. Kool J Illa)
Nouveau clip de Joey Bada$$ extrait de son excellente mixtape 1999.
Ca sera le dernier clip tiré de cette mixtape, une autre de son crew
PRO ERA sortira le 21 décembre. A noter que le jeune MC new-yorkais
sera en concert pour la 1ère fois en France le jeudi 15 novembre
à La Bellevilloise.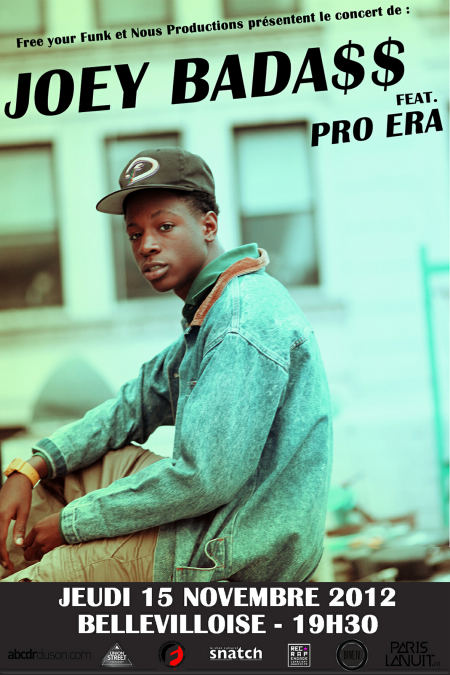 Si vous passez du côté du quartier St Michel n'hésitez pas à faire
le plein de skeuds chez Gibert Joseph. Arrivage d'imports
vinyl & CD toutes les semaines! Voici les dernières nouveautés :

A.G « The Taste Of Ambrosia » – CD
Jay Rock « Redemption » – CD
Jedi Mind Tricks « The Bridge & The Abyss » – CD/LP
The Nonce « 1990 » – CD/LP
Main Flow « Sound Of Silence » – CD/LP/K7
Kemp « Stars & Stripes » – CD/LP
J Dilla « Ruff Draft Dilla's Mix » – CD/LP
Prhyme 2 « Prhyme 2 » – CD/LP
Showbiz « A Room Therapy » – CD
Westside Gunn « Flygod Is Good » – CD/LP
Chuck Strangers « Consumers Park » – CD/LP
Roc Marciano « Rr2 – The Bitter Dose » – CD/LP
Royce Da 5'9 « Book Of Ryan » – CD/LP
Sham & The Professor « The Warrior » – Ep
The Speedknotz « Remember Me » – LP
Blaq Poet « The Most Dangerous » – LP
Epmd « Strictly Business – LP
Epmd « Unfinished Business – LP
Comptons Most Wanted « Music To Driveby » – LP
Lord Finesese "The Art Of Diggin': Secretary Of Crates" – CD
Digable Planets « Reachin' » – LP
25th Anniversary
Digable Planets « Blowout Comb » – LP
Guru « Jazzmatazz » Volume 1
Deluxe Edition 3LP
Defari « Rare Poise » – CD/LP
Ozay Moore « In The Wake Of O » – LP
Lewis Parker « Sniper Beats » – LP
Lewis Parker « When It Rains It Pours » – 12″
Dj Spinna « Unpicked Treats » – LP
Svinkles « Tapis Rouge »
Deluxe Color Vinyl
Svinkles « Juste Fais La »
Deluxe Color Vinyl
CO2Activity, AllFresh & Hip Hop Citoyens
présentent
en concert exceptionnel
DIMANCHE 22 NOVEMBRE dès 19H
au PAN PIPER
* * ROCCA (La Cliqua/Tres Coronas) * *
& Guests… // nouvel album « Bogota/Paris »
On ne présente plus ROCCA, membre du groupe légendaire La Cliqua dans les années 90, puis en solo avec des titres devenus des classiques du rap français.
D'origine colombienne, au début des années 2000 il s'installe à New York puis Bogota et monte le groupe Tres Coronas, avec qui il est nominé aux Latin Grammy Awards.
'Bogota – Paris' sera son 4ème album solo décliné en 2 versions : en français et en espagnol : c'est un appel au voyage à travers l'Amérique Latine et l'Europe, avec une fusion de rythmes afro-latino et de beats modernes actuels pour apporter une constante élévation à ses flows.
Pour célébrer cette nouvelle sortie, mais aussi les 20 ans de l'album majeur Conçu Pour Durer, le CHief vous a concocté un show épicé plein de surprises!
* * THE ALCHEMIST & OH NO are GANGRENE * *
// nouvel album « You disgust me »
Les californiens aussi doués que prolifiques THE ALCHEMIST & OHNO sont de retour, amenant le son de leur groupe GANGRENE à un niveau inédit, avec la sortie de leur 3e album You disgust Me. L'album commence là ou Vodka & Ayahusca finissait, avec des lyrics vandales sur des beats salaces samplant du jazz psyché, du rock et de la fusion, et leurs fidèles invités: Action Bronson, Your Old Droog, Fashawn, Havoc (Mobb Deep), Chuck Strangers, Evidence (Dilated Peoples) et le regretté Sean Price (Boot Camp Click).
Reconnus mondialement pour leurs shows hautement énergétiques, ils viennent pour fumer Paris jusqu'au filtre.
+ Retrouvez les 3 groupes finalistes du BUZZ BOOSTER IDF en ouverture de cette soirée. Depuis 6 ans, Hip Hop Citoyens pilote ce dispositif de repérage pour l'Ile-de-France.
PLACES DISPO SUR FNAC.COM & DIGITICK.COM
+ D'INFOS SUR LE FACEBOOK EVENTS
La collaboration entre Oh No et The Alchemist a l'air de plutôt
bien fonctionner puisqu'un 3ème opus de Gangrene intitulé
You Disgust Me sortira le 7 août prochain. On retrouvera
dessus Action Bronson, Fashawn, Havoc,Chuck Strangers,
Your Old Droog, Evidence, Sean Price etc…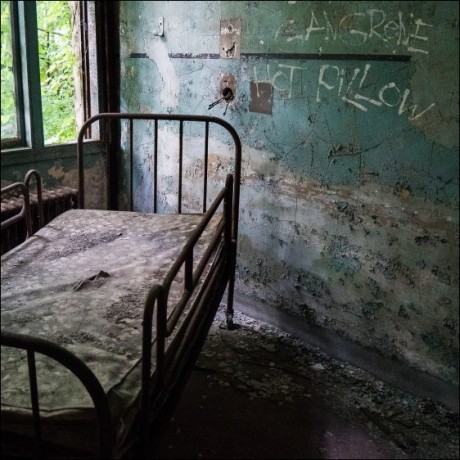 Tracklist :
01 "The Filth (Intro)"
02 "Reversals"
03 "Sheet Music" (Ft. Havoc and Sean Price)
04 "Flamethrowers Pt. 2″
05 "The Man With The Horn"
06 "Better Things"
07 "Driving Gloves" (Feat. Action Bronson)
08 "Gluttony" (Feat. Your Old Droog and Fashawn)
09 "Scrapyards"
10 "Noon Chuckas"
11 "Just For Decorations" (Feat. Chuck Strangers and Evidence)
12 "Hazardous Materials"
13 "The Hidden Hand"
14 "Hot Pillow" (Bonus)
Thrive 2 le nouveau projet de Big Twins est maintenant
disponible en téléchargement sur iTunes.
Au programme des sons signés The Alchemist, Statik Selektah,
Marco Polo, Sid Roams, Vanderslice, Chuck Strangers,
DJ Woool, Twiz the Beat Pro, Knxwledge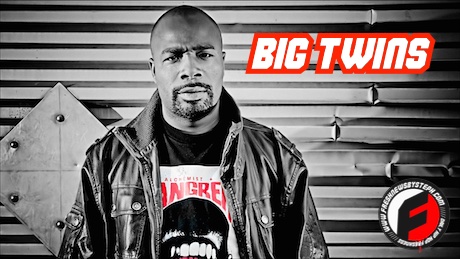 Comme prévu Joey Bada$$ vient de lâcher son Summer Knights EP
qui finalement ressemble plus à un album avec ses 16 titres!
Bref c'est à télécharger direct…le Joey continue de confirmer!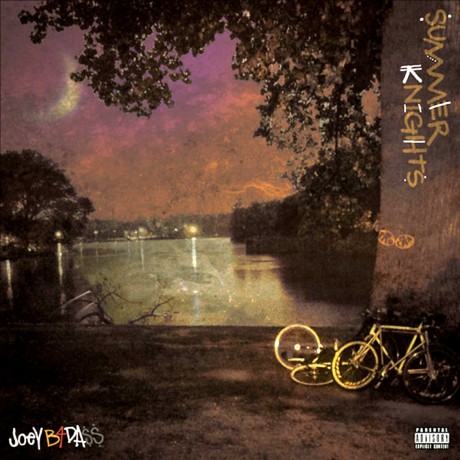 tracklist :
01. "Alowha"
02. "Hilary Swank"
03. "My Youth" (ft. Collie Buddz)
04. "Afterlife" (ft. Kirk Knight)
05. "Right On Time" (ft. T'nah Apex)
06. "Sweet Dreams"
07. "47goonz" (ft. Dirty Sanchez, Nyck Caution & Rokamouth)
08. "Sit N' Prey" (ft. Dessy Hinds & T'nah Apex)
09. "Word Is Bond"
10. "Trap Door"
11. "Satellite" (ft. Chuck Strangers, Kirk Knight & Dessy Hinds)
12. "95 Til Infinity"
13. "Amethyst Rockstar" (ft. Kirk Knight)
14. "Reign"
15. "Sorry Bonita" (ft. Deymond Lewis, Chuck Strangers,
Dirty Sanchez, A La Sole, Kirk Knight, Dessy Hinds & CJ Fly)
16.. "#LongLiveSteelo" (Bonus Track)
DISPO EN TÉLÉCHARGEMENT GRATUIT ICI
Published

7th Sep 2012

by

Tonton Steph

under

Non classé
Son album –1999– fait clairement parti de mon Top 10
pour cette année 2012. C'est donc avec une joie non dissimulée
que je viens de commencer l'écoute du « REJEX » de Joey Bada$$
qui regroupe 14 titres non retenus lors des sessions de 1999.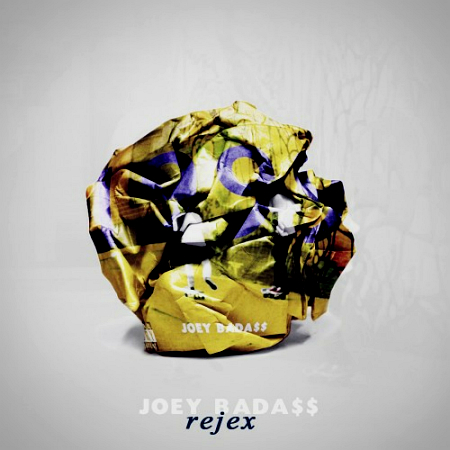 tracklist :
01. Intro [Prod. By Chuck Strangers]
02. Flow-ers [Prod. By Madlib]
03. Catharsis [Prod. By Madlib]
04. Indubitable [Prod. By Lord Finesse]
05. oG killuminati [Prod. By Knxwledge]
06. Pantie Raid [Prod. By Stuyvesant]
07. That Gushy [Prod. By 9th Wonder]
08. Fantom [Prod. By Kirk Knight]
09. Silent Night [Prod. By Kirk Knight]
10. Oh, Deer (Beddar Daze) [Prod. By MF Doom]
11. DSL (Da Special List) [Prod. By Bagirba]
12. Update [Prod. By Kirk Knight]
13. Little Rachel [Prod. By Jack Thwagger]
14. This Feelin' [Prod. By Cyne] (Bonus)
DISPO EN TÉLÉCHARGEMENT GRATUIT ICI