Mon gars Corrado a réalisé ce mix spécial Roc Marciano 
pour le site Abcdrduson.com mais je tenais à le partager
aussi sur mes Fresh News car les Built To Last Mix
sont toujours synonyme de qualités!
2 autres volumes devraient suivre d'ici peu.
ROC MARCIANO – Built to last Mix – Volume 1
01 – Helpless Dreamer
02 – Cut Throat Rap
03 – War games
04 – White Russian
05 – Boss Material 1
06 – Lyrical Assassins
07 – Ball of Yarn
08 – Three Sixty Five
09 – My Persona
10 – Fame
11 – Nine Spray
12 – Sweet Nothings
13 – Take Me Over
14 – In Heaven's Home
15 – Outta control
16 – 1010 Wins
17 – Rocky II
18 – Patina
19 – Shit Hard
20 – Granite
21 – No Filter
22 – Poltergeist
23 – As Long As Its Real
24 – Hey Love
25 – The Prophecy (Oxidation Remix)
26 – Live from Pimpstead
27 – Time for Change
28 – Kein F (Verse)
29 – Pimpin' Ain't Easy
30 – Freestyle
Big Up au poto Corrado!
Extrait du EP Harsh Realities de Apokalips & Josh Bless
 produit par Superb Elements (MrJack & Supreme Da Almighty).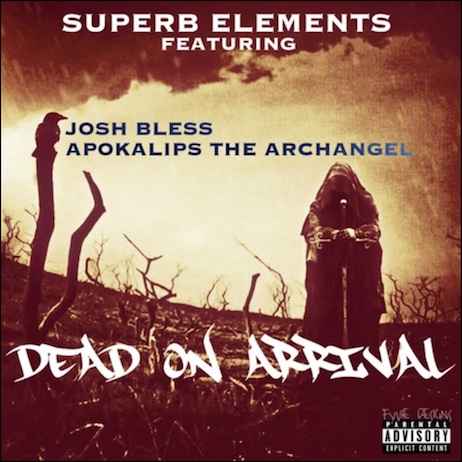 D Block!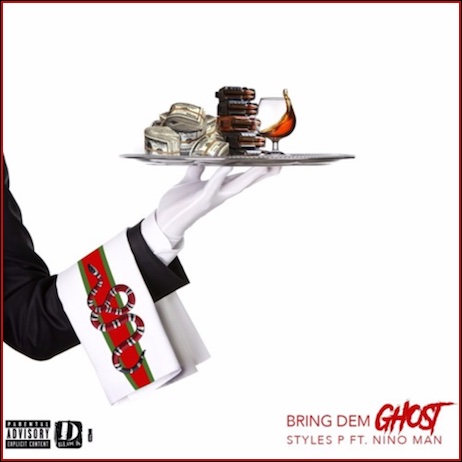 Extrait de IX le prochain album solo de Codeine du groupe
Tragic Allies qui sera entièrement produit par Motif Alumni & Kas
et qui sortira le 12/12/17.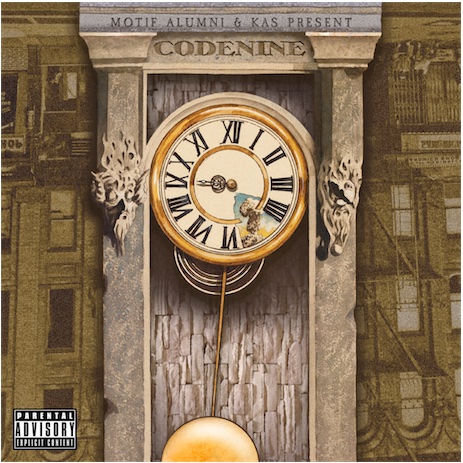 Nouveau clip extrait de l'album de Fokis intitulé
Underground With Commercial Appeal
Actuellement dispo en téléchargement sur iTunes.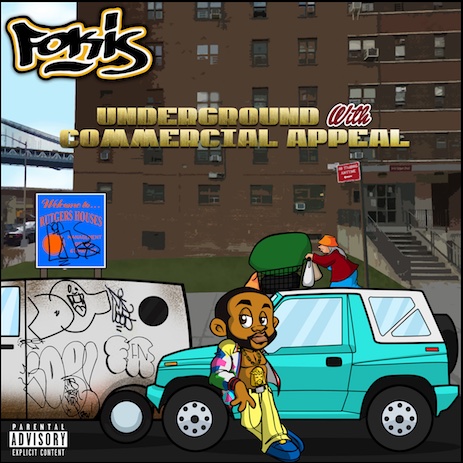 Après le 7″ collector en combinaison sur « Back seat » avec la révélation Conway the machine, « Time To Shine » au sein du label Rugged Records, « American Werewolf » ou il a invité Keith Murray (Def Squad) et Guilty Simpson et « Gangrene Syndicate » en duo avec The Alchemist, Oh No et Sean Price, Dj Duke enchaine avec ce nouvel opus : « Untitled EP», où l'on retrouvera à nouveau la crème de la scène hip-hop US. Au total 8 titres inédits featuring le MC originaire de Brooklyn Skyzoo, la révélation HDBeenDope ou encore M.E.D. (Medaphoar) habitué des productions Stones Throw et Madlib. Wake Self, originaire du nouveau mexique vient terminer ce EP de qualité. Deux instrumentaux et deux acapellas seront disponibles en face B.
Edition limitée de 500 exemplaires dans le monde.
Poster Gratuit Inclus.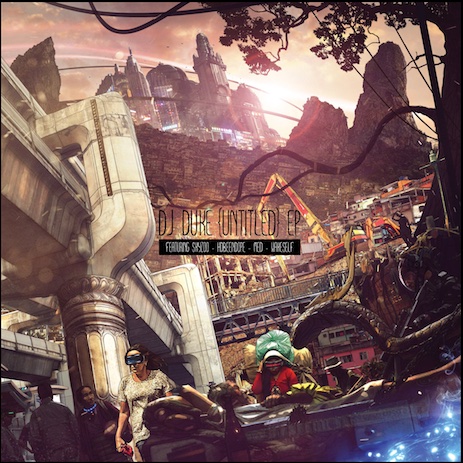 Nouvel extrait de 8 le prochain album de Statik Selektah 
qui sortira le 08/12/17.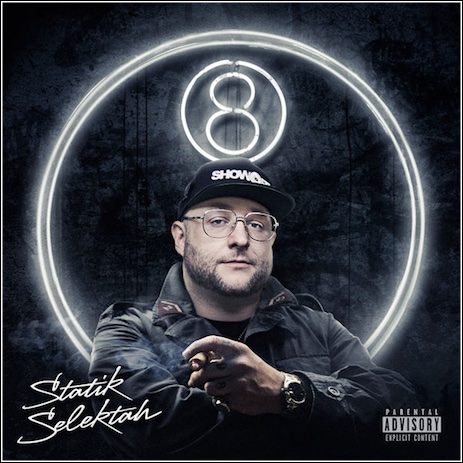 Extrait de la prochaine mixtape de U-God intitulée
Bring Back God II qui sortira le 02/02/18.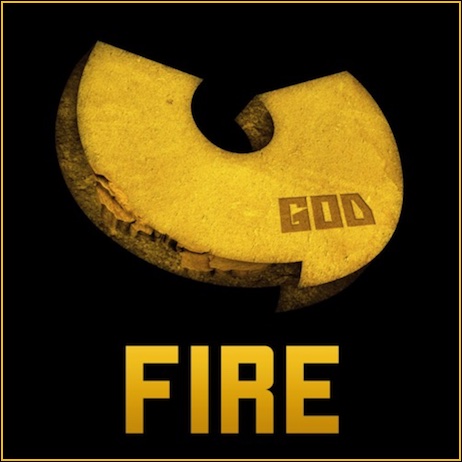 Nouveau clip de Dave Dar extrait de son EP
The Star Seed EP: Secure the Pure
actuellement dispo en téléchargement sur iTunes.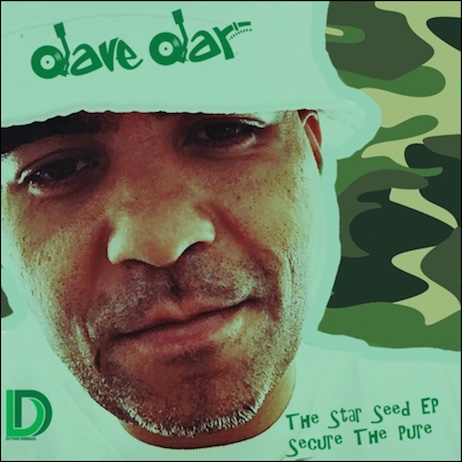 Extrait du prochain album de Dray Yard intitulé
Dray Yard In The Land Of Supapowa Emceez (Posse Cut Edition)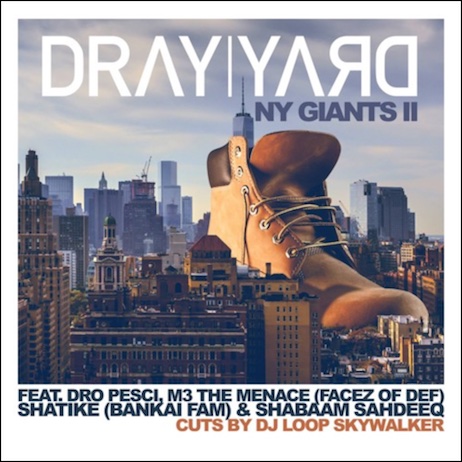 Dray Yard en a profité pour balancer 2 autres titres
extrait de son prochain album…ENJOY!
Le poto Dj Young LeF a concocté une mixtape qui devrait
vous aider à commencer la semaine et ses températures hivernales!
Au programme de cette M CITY RADIO VOL.1 :
Conway,  El Camino, Rock, Camron, Dave East, Fred the Godson,
Vado, The Lox, Evidence, Benny the Butcher etc…
SUPPORT!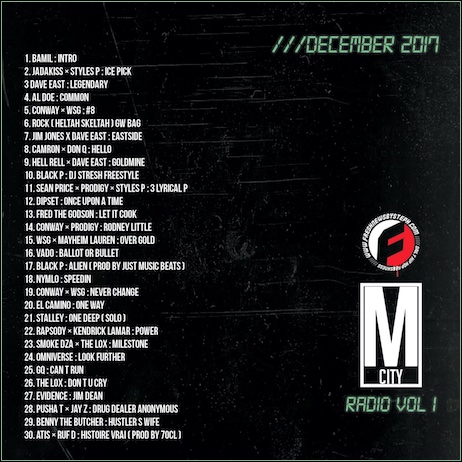 Meyhem Lauren débarque à Paris le lundi 11/12/17 à La Bellevilloise.
Il viendra présenter en exclu parisienne son nouvel album
 Gems to Equinoxe  (Soul Assassins Records)
qu'il a cosigné avec le producteur et DJ de Cypress Hill DJ Muggs.
A noter que la 1ère partie sera assurée par Junior Makhno (Effiscienz)
PLACES DISPO SUR DIGITICK.COM (13,80€)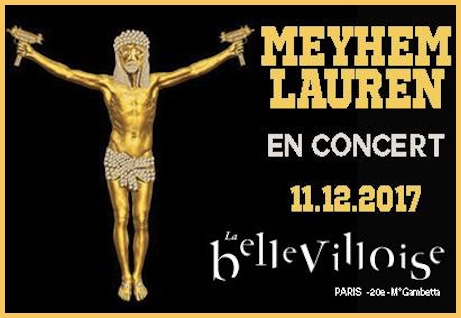 + D'INFOS SUR LE FACEBOOK EVENTS
Philly is in da house!
Clip extrait de l'album Don Of The League de Jazz Fresh 
dispo depuis aujourd'hui en téléchargement sur iTunes.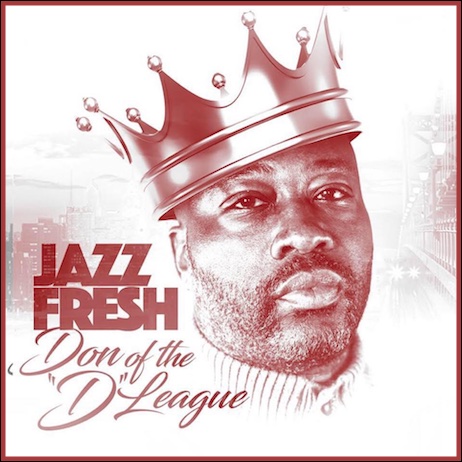 Payday Records is back!
1er clip issu de la collaboration avec DJ Premier et le label
qui compte bien refaire parler de lui en 2018…Stay Tuned!