A la base produit pour Sean Price, ce son de PF Cuttin sera
finalement sur son nouveau projet avec O.C qui sera composé
de 8 titres sous le nom de O.P.M. (O.C + PF Cuttin Music).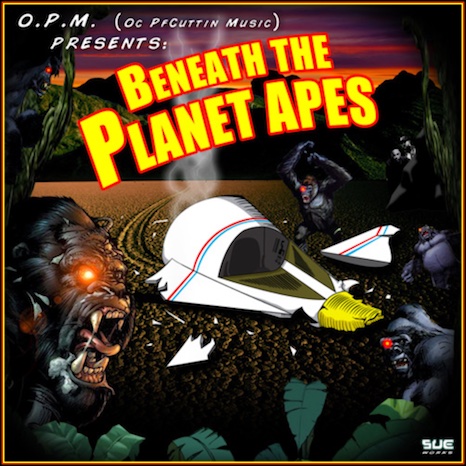 CO2Activity, AllFresh & Hip Hop Citoyens
présentent
en concert exceptionnel
DIMANCHE 22 NOVEMBRE dès 19H
au PAN PIPER
* * ROCCA (La Cliqua/Tres Coronas) * *
& Guests… // nouvel album « Bogota/Paris »
On ne présente plus ROCCA, membre du groupe légendaire La Cliqua dans les années 90, puis en solo avec des titres devenus des classiques du rap français.
D'origine colombienne, au début des années 2000 il s'installe à New York puis Bogota et monte le groupe Tres Coronas, avec qui il est nominé aux Latin Grammy Awards.
'Bogota – Paris' sera son 4ème album solo décliné en 2 versions : en français et en espagnol : c'est un appel au voyage à travers l'Amérique Latine et l'Europe, avec une fusion de rythmes afro-latino et de beats modernes actuels pour apporter une constante élévation à ses flows.
Pour célébrer cette nouvelle sortie, mais aussi les 20 ans de l'album majeur Conçu Pour Durer, le CHief vous a concocté un show épicé plein de surprises!
* * THE ALCHEMIST & OH NO are GANGRENE * *
// nouvel album « You disgust me »
Les californiens aussi doués que prolifiques THE ALCHEMIST & OHNO sont de retour, amenant le son de leur groupe GANGRENE à un niveau inédit, avec la sortie de leur 3e album You disgust Me. L'album commence là ou Vodka & Ayahusca finissait, avec des lyrics vandales sur des beats salaces samplant du jazz psyché, du rock et de la fusion, et leurs fidèles invités: Action Bronson, Your Old Droog, Fashawn, Havoc (Mobb Deep), Chuck Strangers, Evidence (Dilated Peoples) et le regretté Sean Price (Boot Camp Click).
Reconnus mondialement pour leurs shows hautement énergétiques, ils viennent pour fumer Paris jusqu'au filtre.
+ Retrouvez les 3 groupes finalistes du BUZZ BOOSTER IDF en ouverture de cette soirée. Depuis 6 ans, Hip Hop Citoyens pilote ce dispositif de repérage pour l'Ile-de-France.
PLACES DISPO SUR FNAC.COM & DIGITICK.COM
+ D'INFOS SUR LE FACEBOOK EVENTS
CLEAR SOUL FORCES (Detroit / Fatbeat)
Clear Soul Forces a.k.a L.A.Z., E-fave, J-Roc et Ilajide
ou la relève du hip hop de Detroit
Dans les pas de Slum Village, le quatuor regarde aussi du côté de Los Angeles et de Pharcyde et Souls Of Mischief et du Boom Bap new-yorkais à l'instar du crew de Joey Bada$$ et Pro Era. En un morceau, le désormais fameux « Get No Better » et ses 5.5 millions de vues sur youtube, Clear Soul Forces s'est imposé comme l'un des groupes à suivre…un temps annoncé chez 9th Wonder, ils ont finalement signés sur le label new-yorkais Fat Beat. Après un mémorable et sold out 1er concert parisien en 2013, ils reviennent enfin dans la capitale avec un tout nouvel album sous le bras, dans les bacs le 28 avril 2015 ! Immanquable !
PLACES EN VENTE SUR DIGITICK.COM
 Le retour des Fresh News imports de Gibert Joseph St Michel
avec une grosse dose de nouveautés pour cette rentrée 2015!

News CD
Mood « Into The Mood »
11.44€
AKD & Deepstar « Universal Language »
12.02€
Apollo Brown « Grandeur »
12.99€
Jigmastas « Grassroots (The Prologue) »
14.32€
Verbal Kent « Anesthesia »
12.36€
L'Orange & Kool Keith « Time? Astonishing! »
11.99€
Gangrene « You Disgust Me »
13.99€
Constant Deviants « Avant Garde »
13.60€
Sean Price « Songs In The Key Of Price »
12.99€
Paris « Pistol Politics »
16.99€
Guilty Simpson « Detroit's Son »
12.99€
Scarface « Deeply Rooted »
13.99€
Talib Kweli « Train Of Thought: Lost Lyrics, Rare Releases + Beautiful B-Sides Vol. 1′
12.99€
Skyzoo « Music For My Friends »
13.16€
Danger Doom « The Mouse And The Mask »
15.99€
Finale w/ Oddisee « Odds & Ends »
12.10€
Ghostface Killah & Adrian Younge « Twelve Reasons To Die II »
14.99€
DJ Soko « Domino Effect »
11.10€
Dr. Dre « Compton (A Soundtrack By Dr. Dre) »
14.99€
Method Man « The Meth Lab »
13.99€
Othorized F.A.M. « 1st Amendment »
18.48€
KMD « Black Bastards (Deluxe Edition) »
15.99€
Public Enemy « Man Plans God Laughs »
14.99€
Capone -N- Noreaga « Lessons »
13.79€
Travis Scott « Rodeo (Deluxe Edition) »
16.56€
*******************************************************
*******************************************************
News LP
Mood « Into The Mood »
15.99€
Mobb Deep « The Infamous »
23.49€
Verbal Kent « Anesthesia »
18.99€
L'Orange & Kool Keith « Time? Astonishing! »
19.99€
Jigmastas « Grassroots (The Prologue) »
26.99€
Skyzoo « Music For My Friends »
16.99€
Public Enemy « Apocalypse 91… The Enemy Strikes Black »
Respect The Classics-Green Lp
27.99€
Method Man « The Meth Lab »
20.99€
Finale w/ Oddisee « Odds & Ends »
16.99€
Guilty Simpson « Detroit's Son »
20.99€
Slum Village « Fantastic Vol. 1 »
21.99€
Def Dee « D-1000 »
18.99€
Ghostface Killah & Adrian Younge « Twelve Reasons To Die II »
20.99€
Ghostface Killah & Adrian Younge « Twelve Reasons To Die II »
Instrumental
20.99€
Czarface « Ka-Bang! » (feat. MF Doom) (Picture Disc)
16.99€
DJ Soko « Domino Effect »
14.99€
M.O.P « Ante Up b/w Ante Up (RMX) » (7 Inch)
12.70€
Ghostface Killah Feat. Raekwon & Cappadonna
« Camay b/w Daytona 500 » (7 Inch)
12.90€
Thanks DODO!
L'arrivée du nouveau clip de Motive (Demigodz) vient confirmer
la sortie de son album intitulé DNA (Dopest Nigga ALive)
repoussé depuis presque 2 ans et finalement prévu pour le 24/07.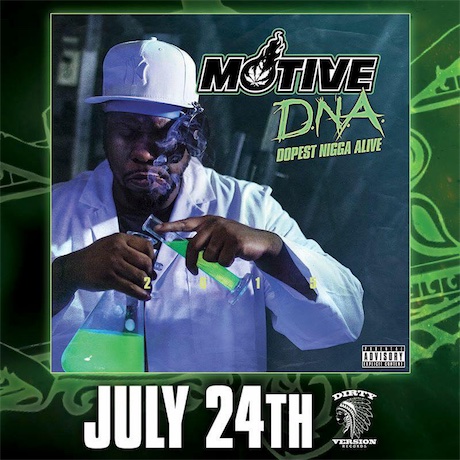 Pour ce Throwback Scan #61 j'ai choisi la pub parue dans The Source
N°85 (octobre 1996) pour l'album Life's  A 50/50 Gamble
de Trigger Tha Gambler qui n'a finalement jamais vu le jour
puisque Def Jam en avait annulé sa sortie! Heureusement
pour nous grâce au net l'album a refait surface (voir ici).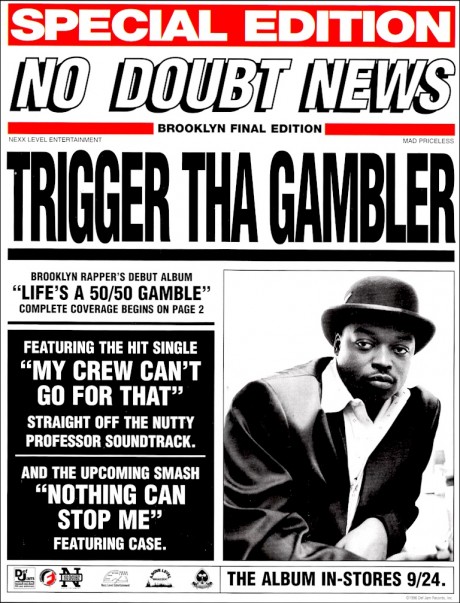 ENFIN!!!
Après une réédition vinyl en 2013 chez Dope Folks Records
l'album Musical Meltdown de Young Zee sortira finalement en CD
& K7 le 28/04/15. Membre du groupe du New-Jersey The Outsidaz,
Young Zee avait vu la sortie de son album solo annulée en 1996
par le label Perspective malgré la présence de Lauryn Hill, Krs One
Rah Digga, Busta Rhymes. Presque 20 ans après son enregistrement
Musical Meltdown va enfin bénéficier d'une sortie officielle
dans une édition CD digne de ce nom!!!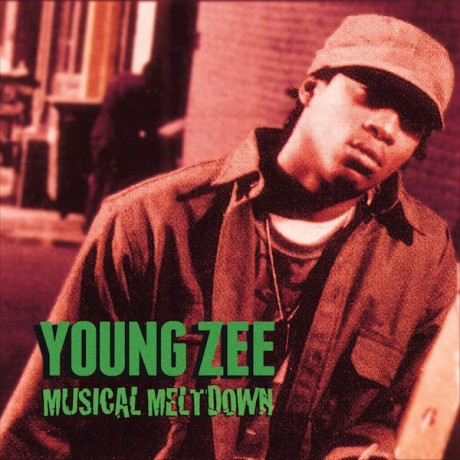 Tracklist :
1. Toxic Waste (feat. Loon One)
2. Don't Fuck With New Jersey
3. Problems
4. Tonsil Check (feat. Yah Yah)
5. W-Outz
6. Nerve Plucker
7. Stay Gold
8. Crazy (feat. KRS-One)
9. Eazy Widaz (feat. Loon One & Pacewon)
10. Juice (Feat. Rah Digga)
11. Milk (Feat. KRS-One & Busta Rhymes)
12. Jack Mode
13. Baby L
14. Electric Chair (Feat. D.U. & Pacewon)
15. Hello
16. Everybody Get
17. Everybody Get (Remix)
18. No Brains Skit
DISPO EN PRÉCOMMANDE SUR FATBEATS.COM
Ci-dessous, le seul clip extrait de l'album à l'époque :
Thanks au poto Jee Van Cleef pour l'info!
J'avais posté ici il y a quelques mois 2 extraits de The Shepard
l'album posthume du regretté Killa Sha. Je pensais le projet
abandonné et sa sortie annulée mais il semblerait que l'album
sortira finalement le 01/04 avec Tragedy Khadafi & Large Pro
en tant que producteurs exécutifs du projet…WAIT & SEE!
En attendant voici la pochette et le tracklsit :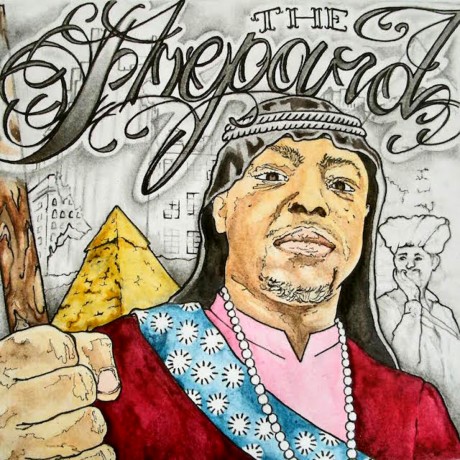 Tracklist :
Intro
Full Command ft: G.O.D 3, Foul Monday, Ruc n Tragedy Khadafi Produced By: Shroom
Black n Understanding Produced By: Dj Rated R
Give It Up Produced By: Carnage
Pressure Up Ft: Tragedy Khadafi Produced By: Nick Speed
Interlude
Stop Hating Produced By: Shroom
Tell Me Produced By: Carnage
1712 Produced By: Jewelz Pollar
Work It Out Produced By: ThoroTracks
Keep The Faith Produced By: Dj Steady
Cash Remix Produced By: Audible Doctor
Pressure Up Remix
En bonus une video d'un freestyle + interview de Killa Sha :
KILLA SHA R.I.P
J'avais annoncé ici en décembre 2013 l'arrivée d'un nouvel album
de Grand Puba intitulé The Reason qui n'a finalement jamais
vu le jour! Bonne nouvelle car Puba Maxwell s'apprête à sortir
son 5ème album solo chez Babygrande Records.
Intitulé The More Things Change, cet album qui fera
suite à son excellent Retroactive (2009) marquera
son retour après 6 ans d'absence…welcome back!!!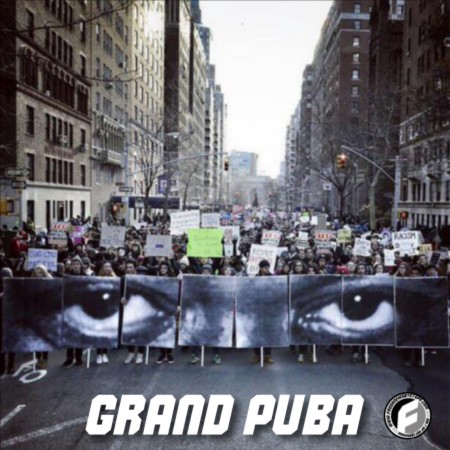 Nouvel extrait du Pre- Magnum Opus du vétéran Tragedy Khadafi
prévu à la base le 24/11 mais qui sortira finalement le 16/12!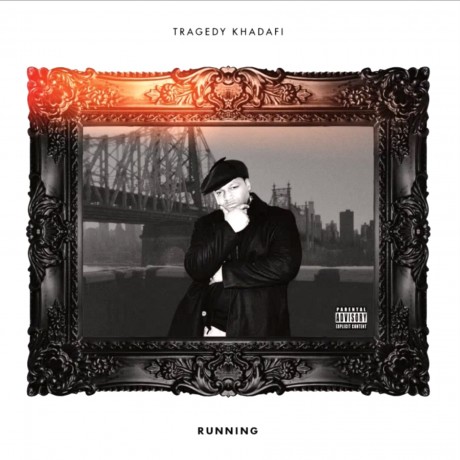 Annoncé depuis des années puis officialisé il y a peu pour le 26/08
le nouvel album de Diamond D intitulé Diam Piece sortira finalement
le 30/09 et vous pouvez déjà le précommander sur iTunes.
En attendant un nouvel extrait avec Pete Rock en invité de marque!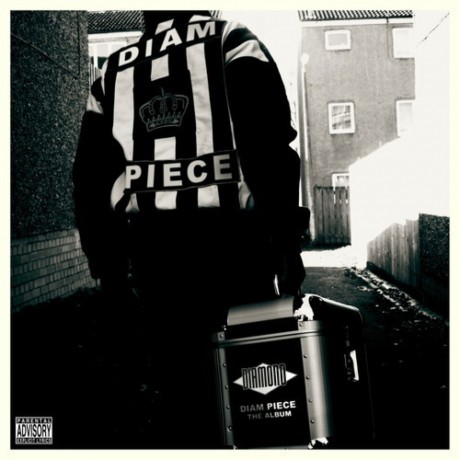 Punchline (EMC) & Fokis font de nouveau équipe afin de nous
livrer enfin une suite à The Appetizer leur EP sorti en 2009.
Annoncé depuis 2011, The Desert sortira finalement le 1 juillet.
Pour le confirmer voici le 1er single avec un feat de Wordsworth.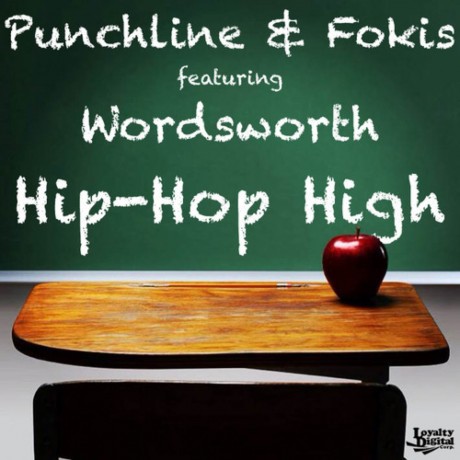 Ses différentes productions récentes pour le crew Bankaï Fam
annonçaient déjà la couleur mais avec son album Re-Animations
Azaia devrait mettre d'accord tous les amateurs de Boom Bap!
L'album est dispo en CD/Digital sur le Bandcamp Marvel Records.
et en CD chez Gibert-Joseph Paris et O'CD rue des Écoles.
SUPPORT!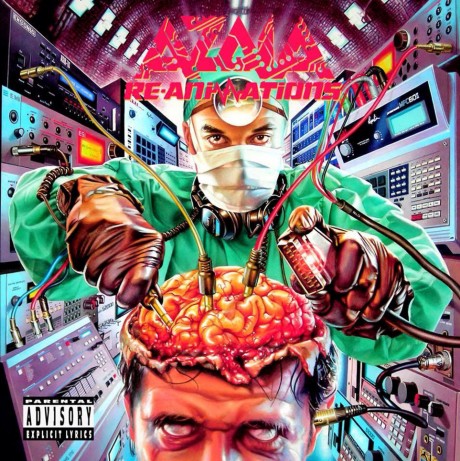 Tracklist :
1. « Off (Input) »
2. « Re-Animators » (feat Dirt Platoon)
3. « City's Flesh » (feat John Robinson)
4. « Brain Damages » (feat Fel Sweetenberg)
5. « The A Game » (feat Wildelux)
6. « Lifecheck/2099 » (feat Skanks)
7. « Frankenine » (feat Nine)
8. « No Cure » (feat Reks & Ecorce)
9. « The Underdog » (feat Finale)
10. « Stick Up » (feat The Federation)
11. « HH73 » (feat Kaimbr)
12. « Sacrifice » (feat Phase One)
13. « Man vs Machine » (feat Street Smartz)
14. « Heaven On A 45 » (feat Blu)
15. « On (Output) »
Ci-dessous un extrait de l'album avec le morceau des Dirt Platoons :
Ce titre de Smoke DZA m'avait retourné le cerveau il y a quelque mois,
content de voir qu'il a finalement clippé ce morceau! PHAT!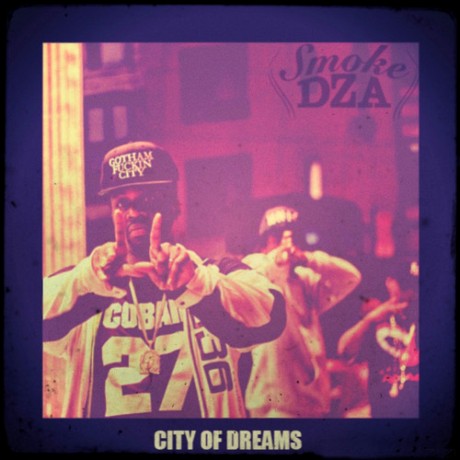 D'abord merci au poto Jee Van Cleef (FED11)
pour avoir partagé l'info via son FB et un BIG UP au site
TheTroyBlog.com qui nous abreuve régulièrement
de pépites inédites puisées dans les sous-sols des 90's!
La dernière en date est un rip de la K7 promo 4 titres
de Bas Blasta datant de 1994. Ces morceaux devaient
figurer sur son album The Mouth That Roared dont
le label RCA avait finalement annulé la sortie (malgré
de nombreuses pubs dans The Source). C'est évidement
à télécharger d'urgence pour passer un bon dimanche!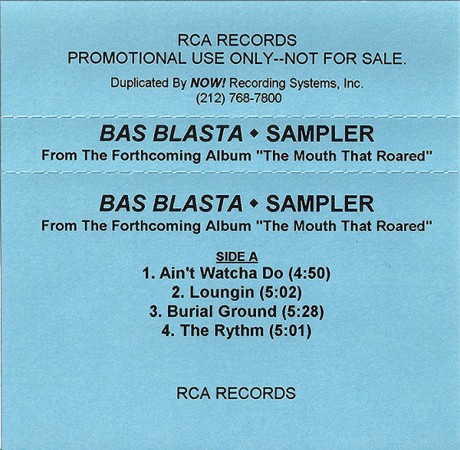 DISPO EN TÉLÉCHARGEMENT GRATUIT ICI
Ci-dessous le clip du titre Ain't Watcha Do qui figure sur la tape
ainsi que celui de Dangerous qui était sorti en maxi vinyl à l'époque :