Le beatmaker BP balance depuis quelques temps
des inédits sortis de ses archives tous le 7 du mois!
Voici le dernier en date, les autres sont dispo
en téléchargement gratuit sur son Soundcloud.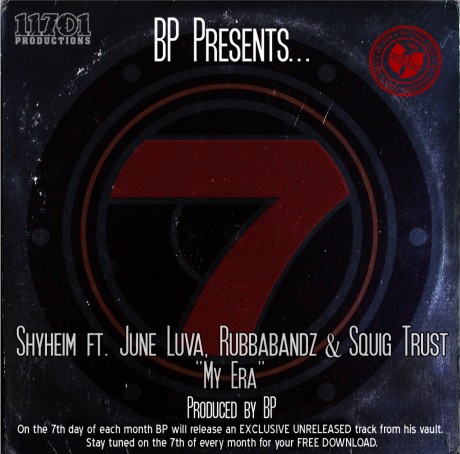 Depuis ses débuts en 1994 comme petit protégé du Wu,
la vie de Shyheim n'a été qu'une succession de galères!
Il semblerait qu'il soit une nouvelle fois mouillé dans une
sombre histoire puisque la nuit du 31 décembre il a grillé un feu rouge
et percuté avec sa voiture un homme de 29ans, le tuant sur le coup!
L'histoire n'est pas vraiment glorieuse pour Shyheim
puisqu'il à pris la fuite pour finalement se rendre à la police!
Il est actuellement en prison et le beatmaker hollandais Shroom
a décidé de mettre en ligne un album commun enregistré il y a quelques
années mais qui n'était jamais sorti pour récolter des fonds pour la
famille de la victime mais aussi pour payer ses frais de justice.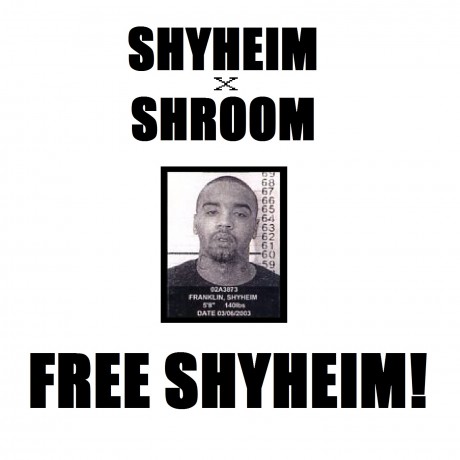 Tracklist :
1.Remember Me? (intro)
2.Hometown Borough ft Rhyno The Great
3.B.U.
4.Heart Is Heavy ft Jalise
5.My Mother Said
6.Higher
8.Slow Down NYC
9.Prisoner
10.Slutty
11.Pure As NY Snow
12.Wild Shorties ft Cappadonna
DISPO EN TÉLÉCHARGEMENT PAYANT SUR BANDCAMP
Il avait annoncé sa retraite l'année dernière mais Shyheim est déjà
de retour puisqu'il vient de balancer le 1er extrait de sa prochaine mixtape
intitulé The Bottom Of New York 3 qui ne devrait plus tarder.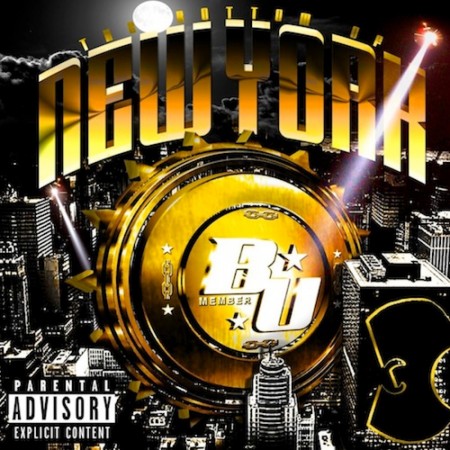 SHYHEIM feat GHOSTFACE KILLAH
« SMOKING BLOOD DRINKING FIRE« 
(PROD BY 2DEEP)
BONUS VIDEO : Shyheim Incarcerated Scarfaces freestyle
Nouveau teaser de « Here Comes The City Brother »
le nouveau projet de DJ Duke (Assassin) sur lequel
on retrouvera pas mal d'invités US comme Big Twins,
Reks, Shyheim, Shabaam Sahdeeq etc..
COMING SOON… SUPPORT!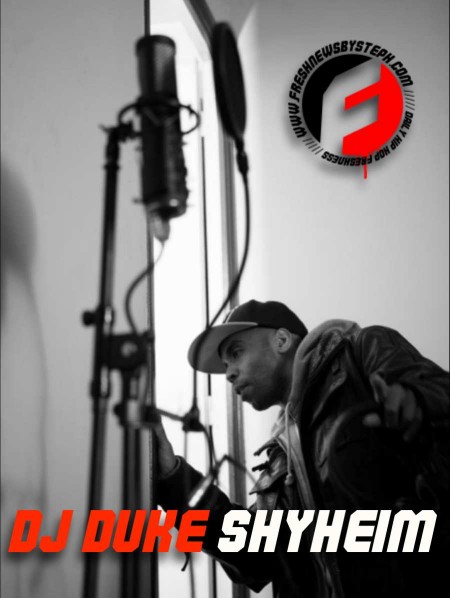 Nouvelle mixtape signée Shyheim!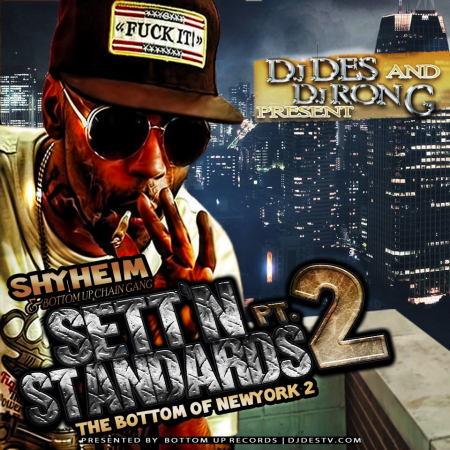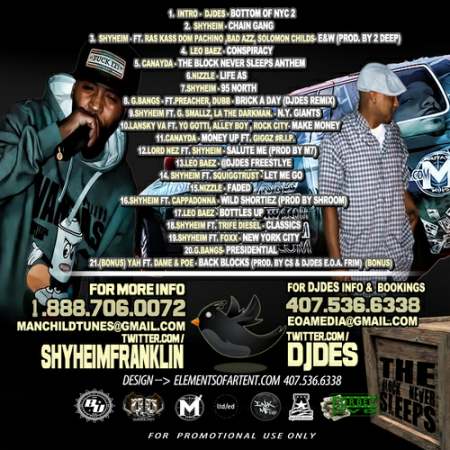 DISPO EN TÉLÉCHARGEMENT GRATUIT ICI
Ca vient d'être mis en ligne sur Youtube par le site Collectors Item
Shyheim The Rugged Child!!!!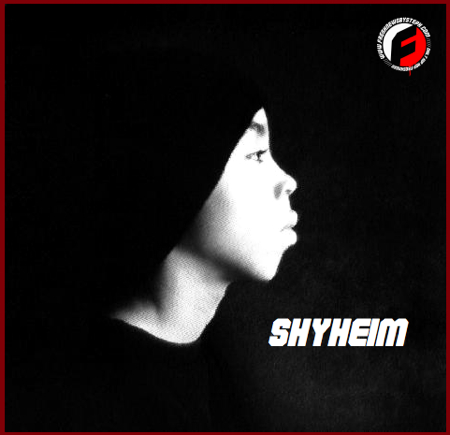 Toujours preneur d'un nouveau Shyheim!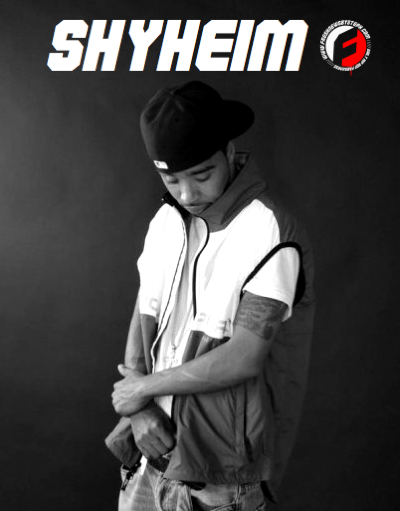 SHYHEIM, IMAGINE THAT, BLOCK MCCLOUD
« WHY TRY« 
Ceux qui suivent mon blog depuis longtemps savent que je ne
rate jamais l'occasion de parler de l'actualité de Shyheim.
Voici le premier titre extrait de son prochain album qui
sera une suite à son album de 1999 « Manchild »…
« MANCHILD 2 » coming soon..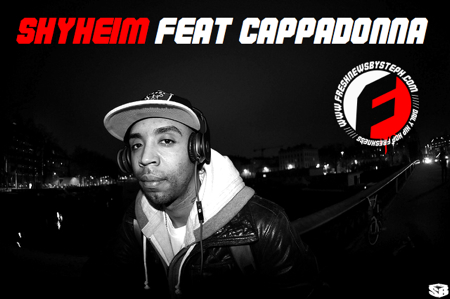 (photo by Stéphane Bar)
(pour télécharger le son c'est ici)
1er clip extrait du projet commun entre le rappeur Lord Nez (Queens) et
le producteur français M7. Intitulé « R.E.A.L » l'album contiendra des
apparitions de Capone, Nature, Big Noyd, Mr Bars, Nutso, Shyheim etc..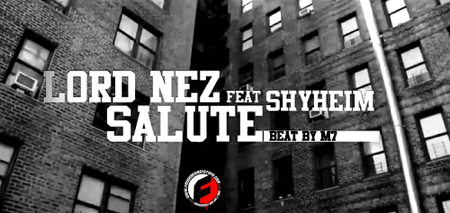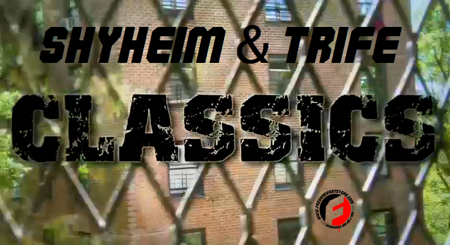 (POUR TÉLÉCHARGER LE SON C'EST ICI)
STATEN ISLAND REPRESENT!
Le clip du morceau arrive bientôt!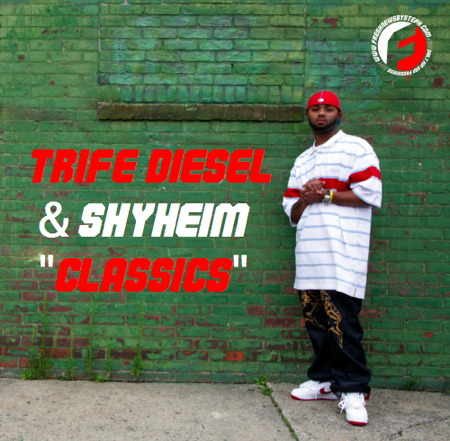 TRIFE DIESEL & SHYHEIM
« CLASSICS« 
Ce n'est pas une « news » puisque ce clip date de 2008,
mais je ne me rappelle pas l'avoir déjà vu!
En tout cas comme d'hab' Shyheim tue ça!
Celui la date de 2009 et je ne pense pas l'avoir vu non plus!
dédicacé à Raaf!
Nouveau Shyheim accompagné ici de Rhyno Da Great,
c'est extrait de sa dernière mixtape
« The Bottom Of New-York » qui est toujours dispo ici.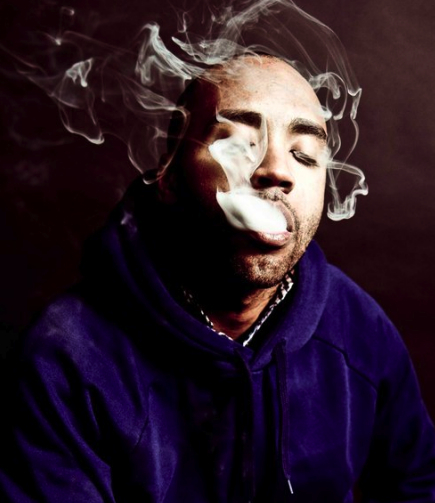 dédicacé à Raaf!
DISPONIBLE EN TÉLÉCHARGEMENT GRATUIT ICI
j'en profite pour recaser le clip du gars de son crew Vic Po
avec Shyheim qui pose le premier couplet.
Published

16th Juin 2010

by

Tonton Steph

under

RAP
Ceux qui suivent mon blog depuis longtemps savent que je ne rate jamais
l'occasion de parler de Shyheim et de son label Bottom Up Records.
Je viens de tomber ce clip que je n'avais jamais vu, ça date de 2008.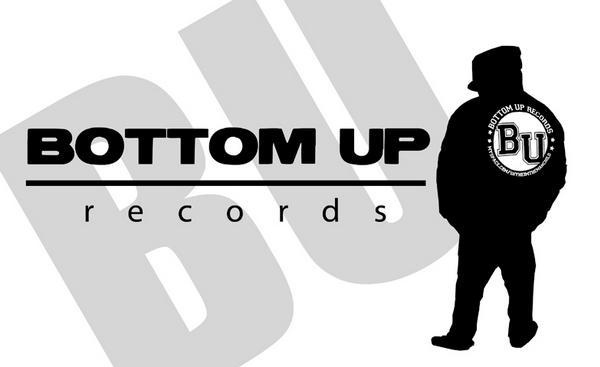 J'ai posté le clip de Vic Po ici il y a quelques jours avec un feat de Shyheim,
voici son dernier morceau balancé via son Twitter.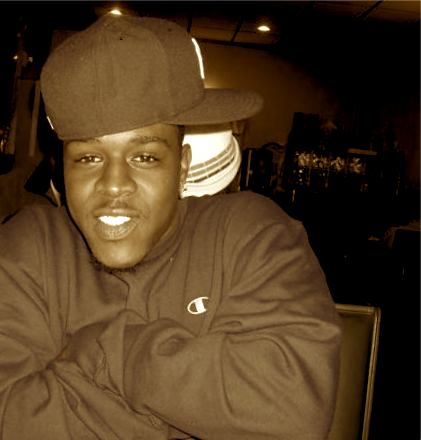 VIC PO feat TOPADALYNE
« TED DIBIASI«