Nouveau Shyheim qui prépare activement son retour
et dont le prochain projet ne devrait plus tarder!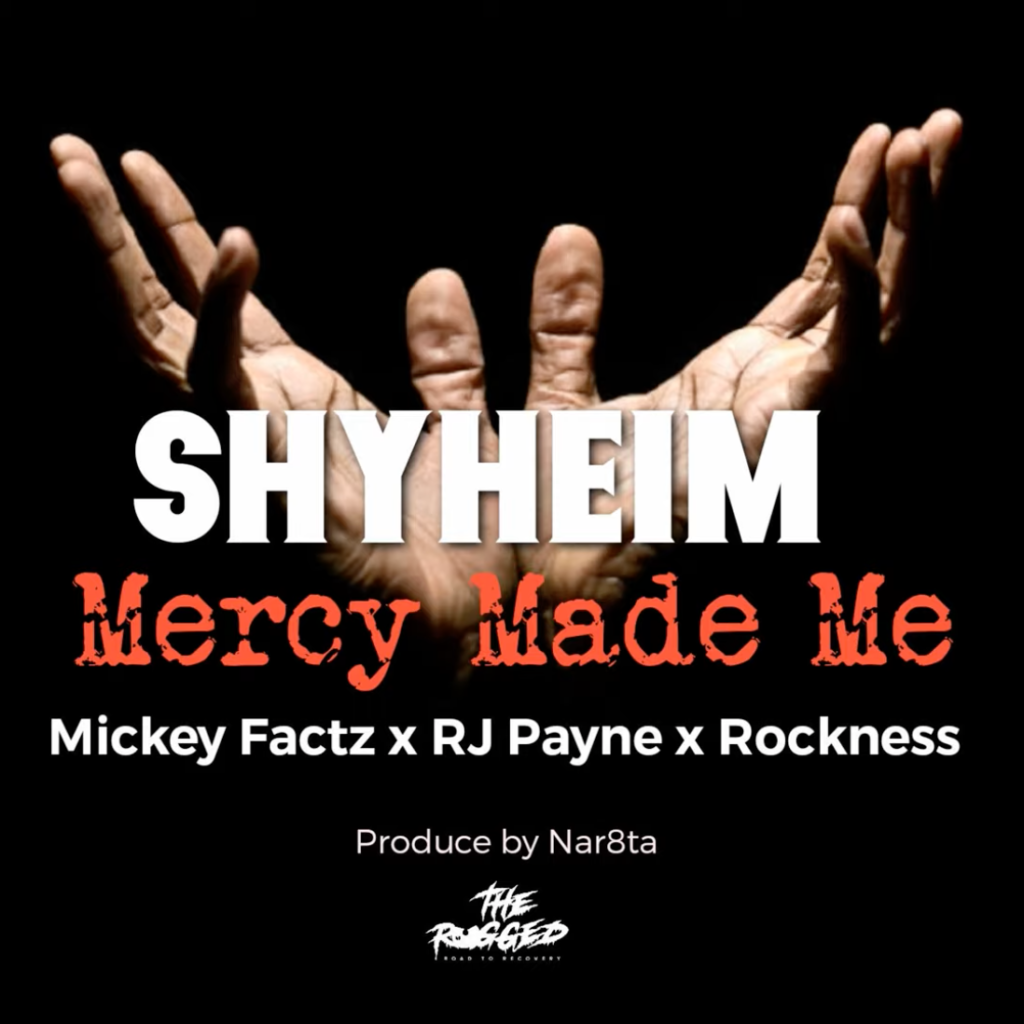 Malgré son titre ce n'est pas une reprise de Nas mais une réinterprétation
du fameux I Shot Ya Remix de LL Cool J dans laquelle Hus Kingpin
a invité Shyheim pour croiser le M.I.C.!
Vu sur la chaine Youtube du poto PAKA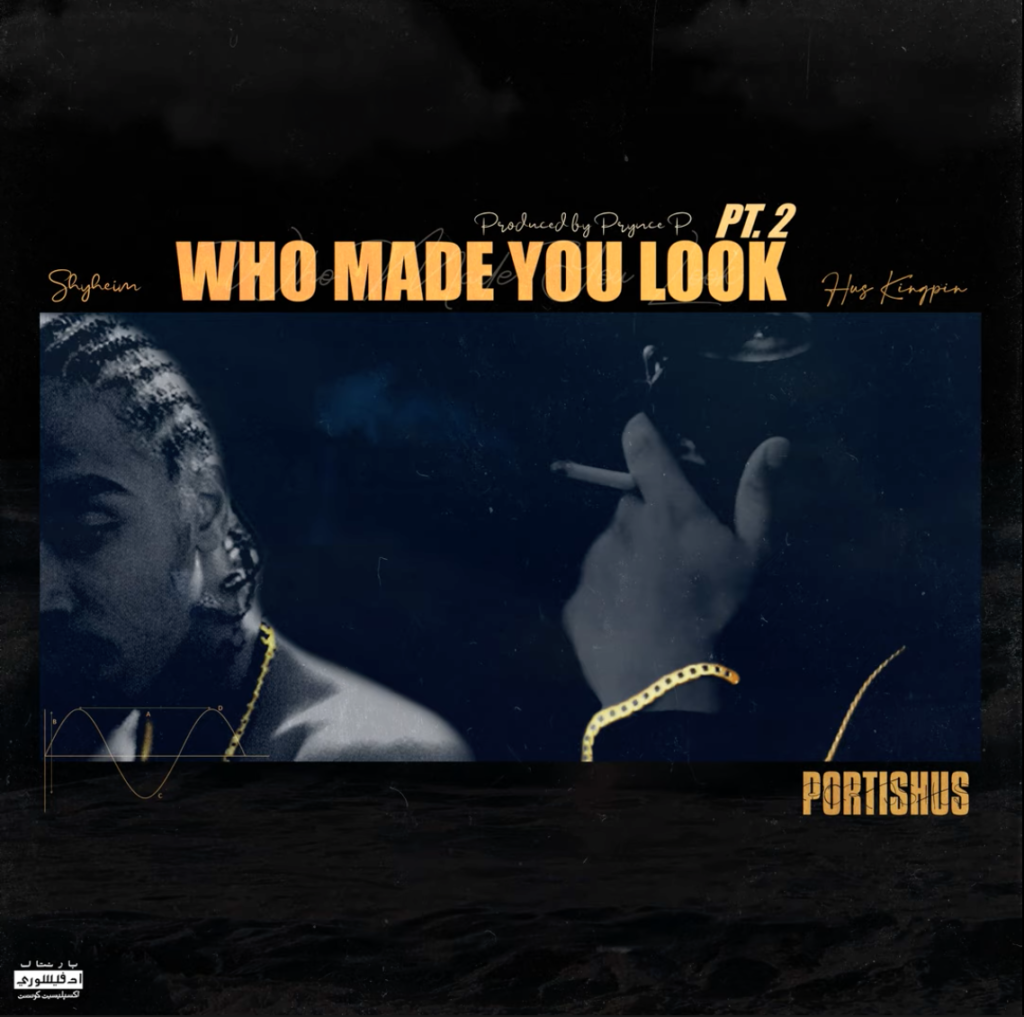 Clip extrait de T-4 : At Your Front Door de Dom Pachino
actuellement dispo en Digital sur Bandcamp.
Toujours un gros kiffe pour moi de retrouver Shyheim
dont j'attend avec impatience le nouveau projet qui devrait
comporter des invités du Clan comme Ghostface & Inspectah Deck!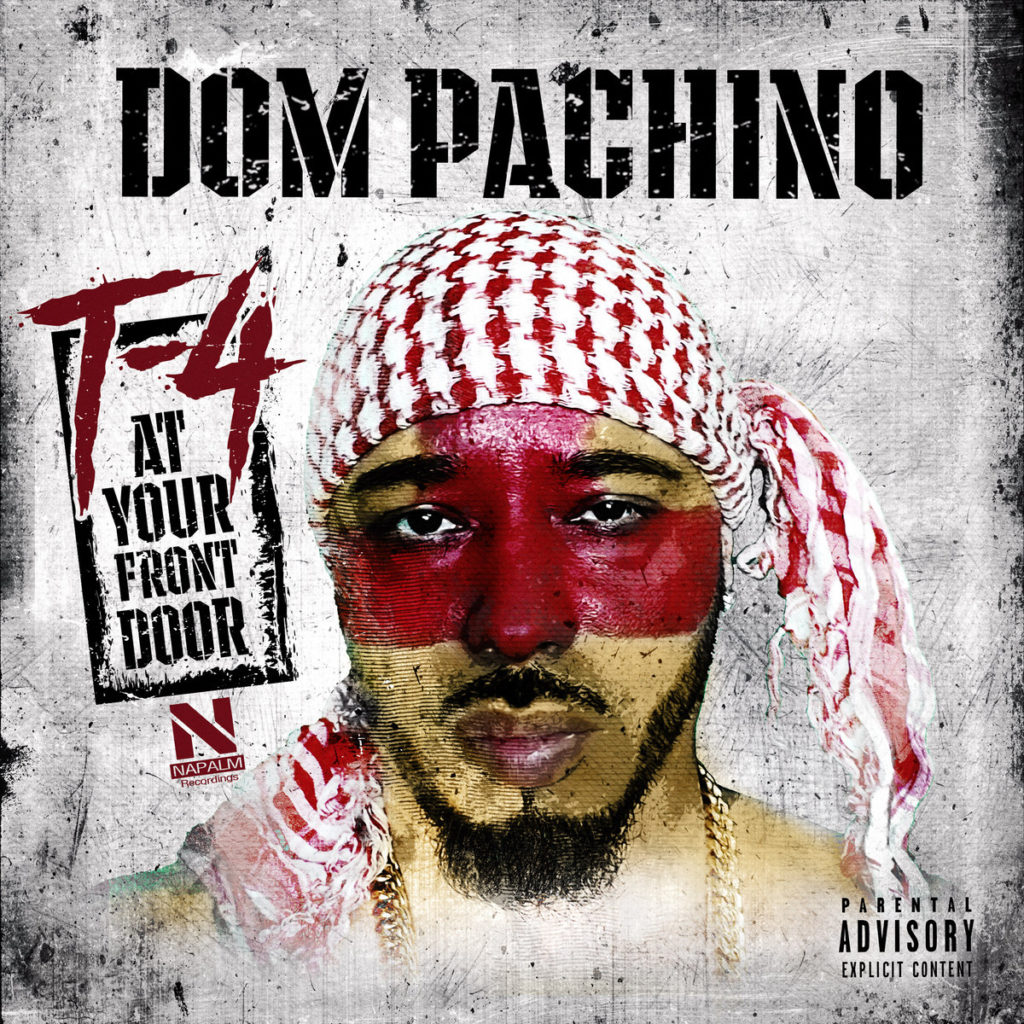 1er extrait de First Class : The Teachings le projet commun
du beatmaker BigBob & Solomon Childs accompagnés
pour l'occasion de Shyheim!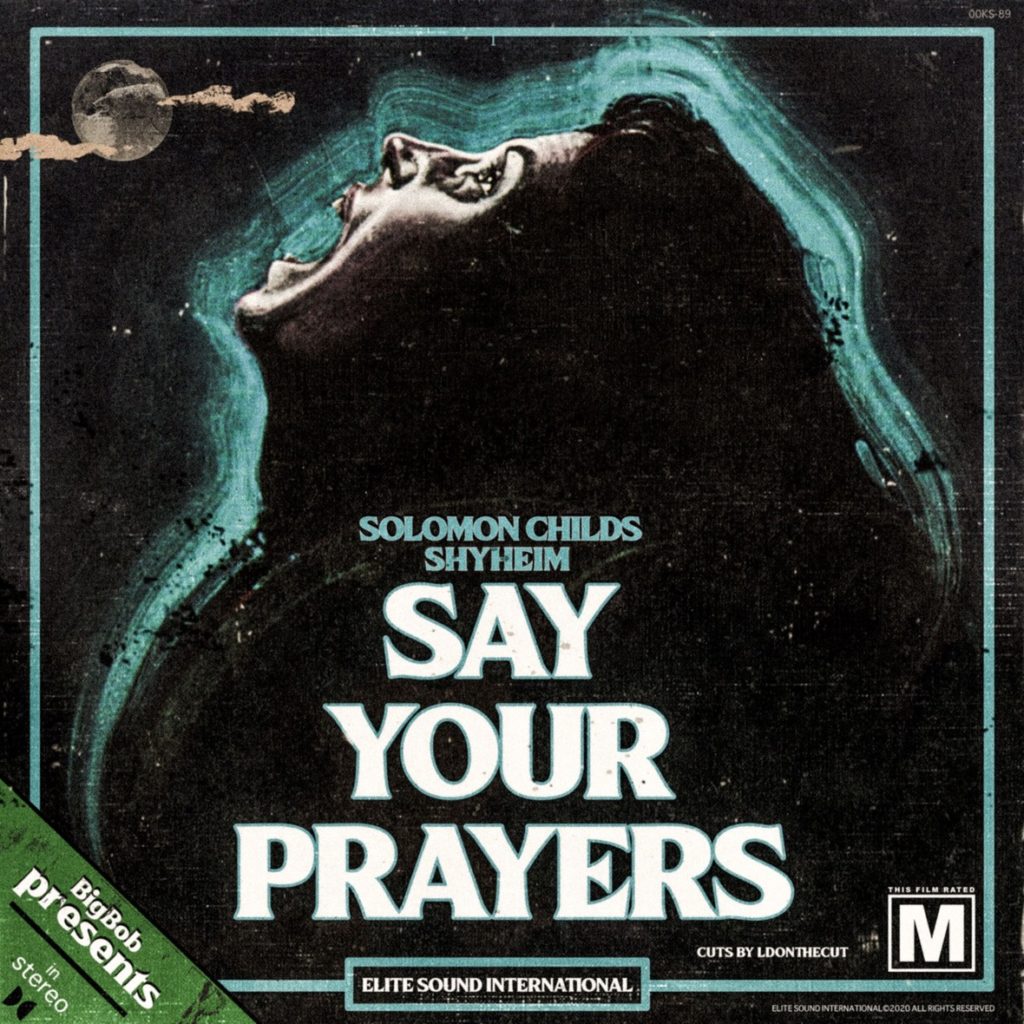 Clip extrait de l'album The Storm du beatmaker autrichien T-Rolla
sur lequel on retrouvera The Artifacts, Cali Agents, Phat Kat,
Godfather Pt.3 etc..
Une pensée pour Shyheim qui purge une peine de 14 ans
de prison depuis 2014.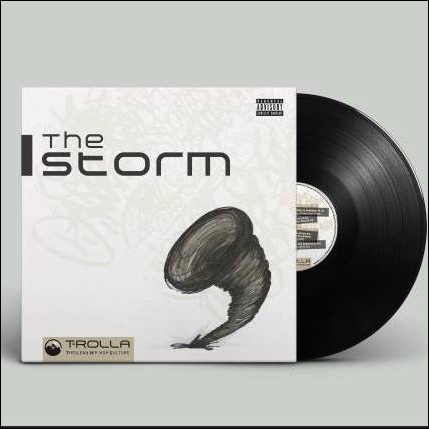 Nouvel inédit sorti des tiroirs du beatmaker BP!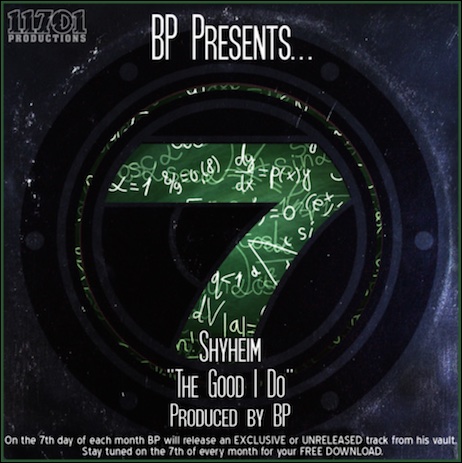 Le beatmaker BP balance depuis quelques temps
des inédits sortis de ses archives tous le 7 du mois!
Voici le dernier en date, les autres sont dispo
en téléchargement gratuit sur son Soundcloud.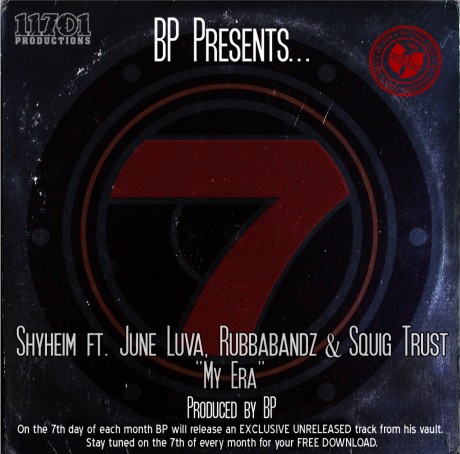 Depuis ses débuts en 1994 comme petit protégé du Wu,
la vie de Shyheim n'a été qu'une succession de galères!
Il semblerait qu'il soit une nouvelle fois mouillé dans une
sombre histoire puisque la nuit du 31 décembre il a grillé un feu rouge
et percuté avec sa voiture un homme de 29ans, le tuant sur le coup!
L'histoire n'est pas vraiment glorieuse pour Shyheim
puisqu'il à pris la fuite pour finalement se rendre à la police!
Il est actuellement en prison et le beatmaker hollandais Shroom
a décidé de mettre en ligne un album commun enregistré il y a quelques
années mais qui n'était jamais sorti pour récolter des fonds pour la
famille de la victime mais aussi pour payer ses frais de justice.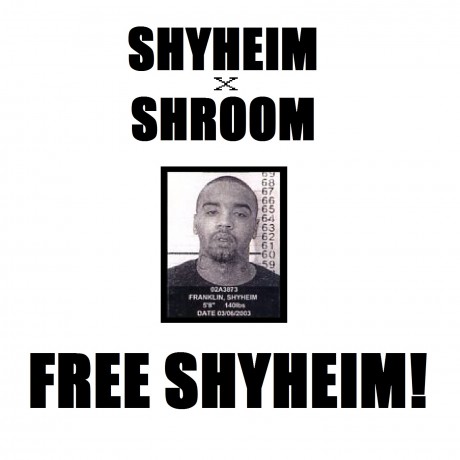 Tracklist :
1.Remember Me? (intro)
2.Hometown Borough ft Rhyno The Great
3.B.U.
4.Heart Is Heavy ft Jalise
5.My Mother Said
6.Higher
8.Slow Down NYC
9.Prisoner
10.Slutty
11.Pure As NY Snow
12.Wild Shorties ft Cappadonna
DISPO EN TÉLÉCHARGEMENT PAYANT SUR BANDCAMP
Il avait annoncé sa retraite l'année dernière mais Shyheim est déjà
de retour puisqu'il vient de balancer le 1er extrait de sa prochaine mixtape
intitulé The Bottom Of New York 3 qui ne devrait plus tarder.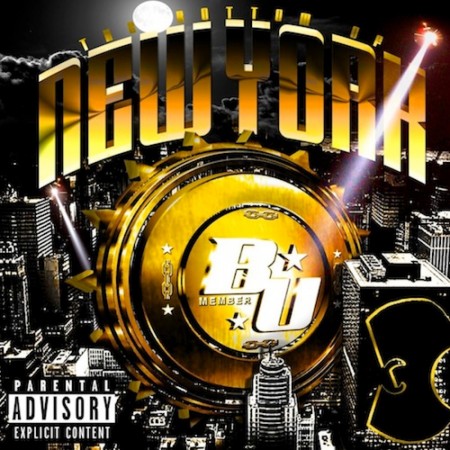 SHYHEIM feat GHOSTFACE KILLAH
« SMOKING BLOOD DRINKING FIRE« 
(PROD BY 2DEEP)
BONUS VIDEO : Shyheim Incarcerated Scarfaces freestyle
Nouveau teaser de « Here Comes The City Brother »
le nouveau projet de DJ Duke (Assassin) sur lequel
on retrouvera pas mal d'invités US comme Big Twins,
Reks, Shyheim, Shabaam Sahdeeq etc..
COMING SOON… SUPPORT!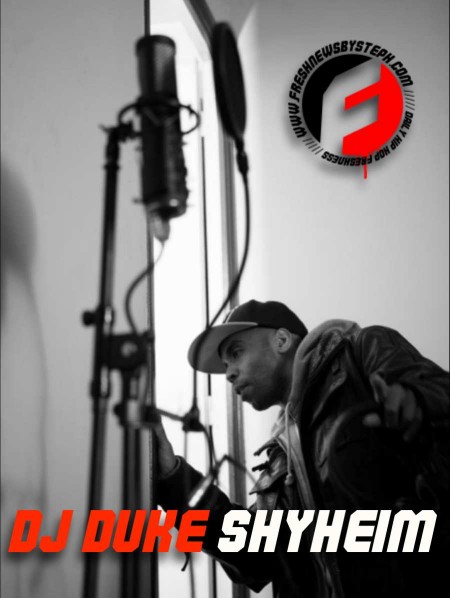 Nouvelle mixtape signée Shyheim!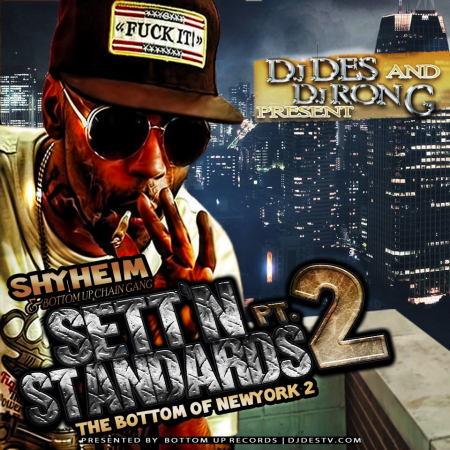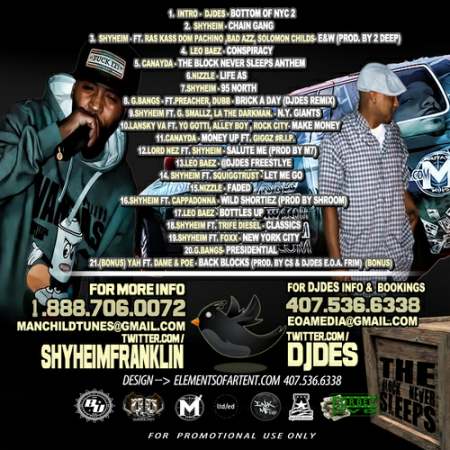 DISPO EN TÉLÉCHARGEMENT GRATUIT ICI