Low Budget crew is in da house!
1er extrait de nouveau projets de Kev Brown et du MC Hassaan Mackey
intitulé The Grit qui sortira le 04/11 chez Ill Adrenaline Records.
Composé de 8 titres + 6 instru on retrouvera dessus des proches du crew
comme Toine, yU, Eye-Q, Asheru (of Unspoken Heard)
Grap Luva & Kenn Starr.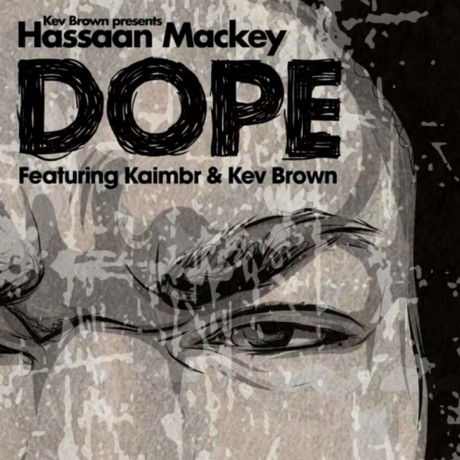 Son album « Sidewalk Science«  sorti en 2011 était passé complètement
inaperçu malgré la qualité de son contenu! Beneficence sortira son
nouvel album intitulé « Concrete Soul » le 30/10 on retrouvera pas mal
de feat. comme Billy Danze (M.O.P.), Masta Ace, Roc Marciano,
A.G. (D.I.T.C.), Grap Luva, Rampage The Last Boy Scout,
El Da Sensei et côté « beats » Buckwild (D.I.T.C.), K-Def,
Confidence (Rashad & Confidence), Da Beatminerz,
Gensu Dean, 12 Finger Dan, Presto, Molemen.
Bref vu la liste y'a de quoi saliver!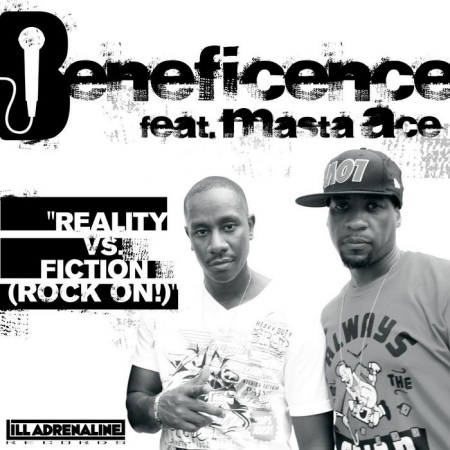 Le titre est dispo en téléchargement payant sur iTunes.
Thanks Tramber!
3 invités à ne pas louper ce mercredi 20h30 dans Loudspeaker :
Vicelow nous présente sa Blue Tape 2, entièrement produite par So Fly. L'occasion de prendre des nouvelles de cet activiste aux multiples facettes.
Mr Rocket sera dans nos studios, réalisateur de la série documentaire Smells like Hip Hop, en diffusion sur Canal Street. Les 26 épisodes présentés sous forme d'abécédaire décryptent le Hip Hop, ses disciplines, ses différentes époques, ses principaux acteurs…
Enfin le groupe Kalhex débarque avec son nouveau maxi
« Perspectives / La fine ligne » en feat. avec deux membres
du groupe INI, Grap Luva et Rob O.
A noter, Khalex sera sur scène ce vendredi à La Rotonde.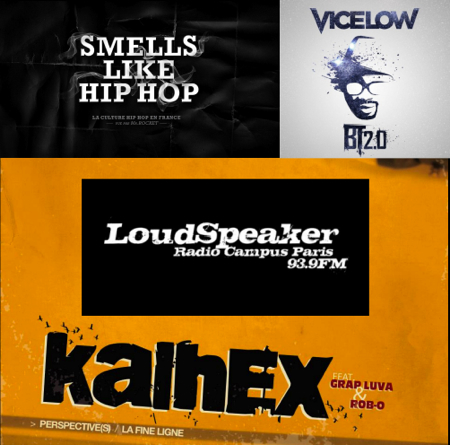 + D'INFOS SUR L'ÉMISSION ICI

News CD:
Grap Luva « Neva Done »
8.89€
K-Def « Night Shift « 
10.66€
Doap Nixon « Doap Traffiking »
11.61€
Median « The Sender »
10.66€
Naughty By Nature « Anthem Inc. »
14.40€
Kidz In The Hall « Occasion »
14.75€
The Roots « Undun »
15.57€
Betty Wright & The Roots « Betty Wright: The Movie »
14.59€
Mobb Deep « The Black Cocaine »
6.09€
News LP:
Black Milk & Danny Brown
« Black & Brown »
11.09€
Thanks Dodo!
Sampleur & Boite à rythmes culte pour le Hip-Hop, la SP-1200
de chez E-Mu sortie en 1987 a clairement marqué le son des 90's.
Un ouvrage entièrement consacré à cette machine vient de sortir,
vous pouvez vous le procurer ici pour 29,95€.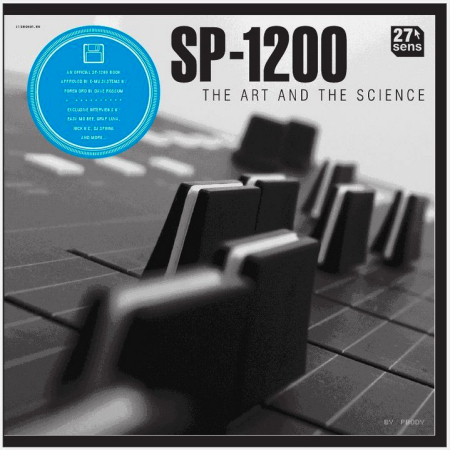 SOMMAIRE :
PART 1
1. The art
2. The science
3. The 12 bits grit
4. Cookbook
5. Repair section
6. Tricks & Tips
7. Quote / Unquote
8. Mix Out
PART 2
EXCLUSIVE INTERVIEWS
BUCKWILD
DELA
DJ I-CUE
DJ JAZZY JEFF
DJ JOC MAX
DJ RODDY ROD
DJ SPINNA
E-SWIFT
EASY MO BEE
GENSU DEAN
GRAP LUVA (PeteRock's brother)
IMHOTEP
INSIGHT
J.FORCE
J-ZONE
JAMEY STAUB (Pete Rock's sound engineer)
JEL
J-RO
KDEF
KENNY PARKER
LEWIS PARKER
LORD FINESSE
MAC McCRAW
NEEDLE DRIFTERZ
NICK WIZ
SHOWBIZ
SKI BEATZ
TODD TERRY
(thanks Fred Whyte pour l'info!)