Gros Posse Cut pour ce 1er extrait de Dear Non Believers
le prochain album de Bodega Bamz.
DJ Kay Slay a sorti l'artillerie lourde pour son nouveau clip
extrait de son prochain projet intitulé Hip Hop Frontline!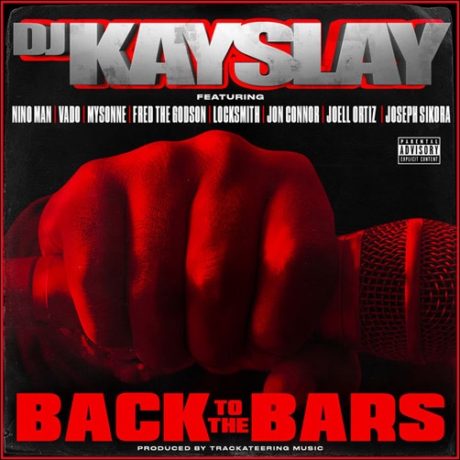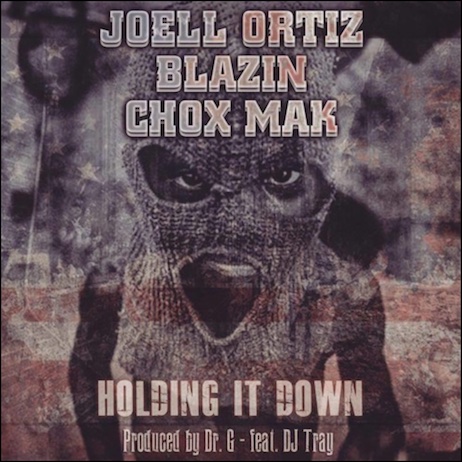 J'ai déjà parlé ici du nouvel album de Dj-JS1 « No Ones Care« .
Après « Boom Slap » feat Krs-One & Rahzel voici le second extrait
avec un trio de choc constitué de Joell Ortiz, Lil'Fame & Freddie Foxx.
Bref, une bonne équipe pour représenter New-York!
Dans les bacs le 21 juin!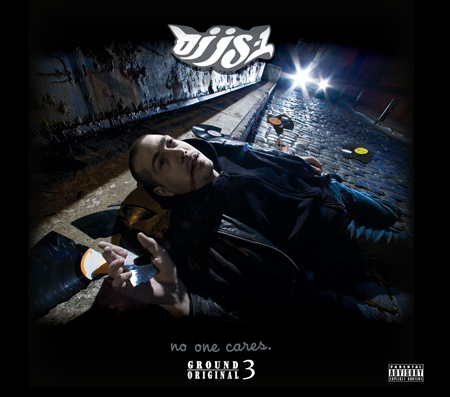 DJ JS-1 feat LIL'FAME, JOELL ORTIZ & FREDDIE FOXXX
Clip tourné dans l'émission radio de Funkmaster Flex sur Hot 97.
Avec quelques jours de retard, j'en profite pour vous poster son « free » EP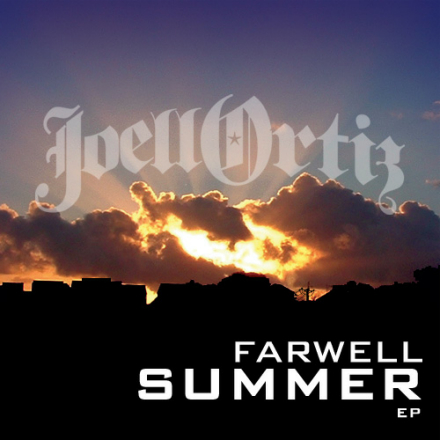 Tracklist
01. Intro
02. Murder (prod. Statik Selektah)
03. Battle Cry (prod. The Audible Doctor)
04. Sing Like Bilal (rmx) f. Sheek Louch (prod. DJ Premier)
05. So Wrong f Talib Kweli, Brother Ali & Jean Grae (prod. Frank Dukes)
06. Farewell Summer (prod. Don Cannon)
DISPONIBLE EN TÉLÉCHARGEMENT GRATUIT ICI
Derrière Realm Reality se cache l'acteur Rick Gonzales.
Sans faire de généralités les acteurs qui prennent le micro c'est
souvent difficile, mais pour le coup c'est une très bonne surprise!
Même si je n'aime pas tout, le mec rappe très bien et son
« In The Grind We Trust » contient des bastos!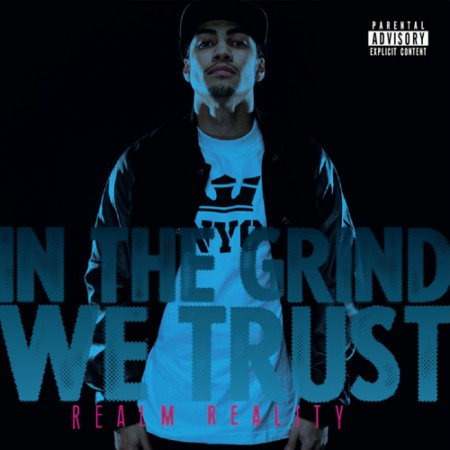 Tracklist :
1. Grindmode Infamous feat. Prodigy (Produced by Breakworks)
2. Piraguas (Produced by Breakworks)
3. Not On The Outside (Produced by Dan Freeman)
4. I Just Want To Be There feat. Blu & Fred The Godson (Prod. by Nottz)
5. Forever NYC feat. Boogz Boogetz (Produced by @HeiroWayneMuzik)
6. The Grey (Goonberg) feat. Joell Ortiz (Produced by G ROCKA & MEDI)
7. Street Shit (Produced by @Alistfame)
8. Goodbye Summer (Produced by The Olympicks)
9. Cayman Island Getaway feat. The Kid Daytona (Produced by G ROCKA)
10. Lights Down Low feat. CP (Produced by Brall Beats)
11. Wavy (Produced by Dan Freeman)
12. On That Grind feat. Boogz Boogetz (Produced by Dan Freeman)
13. Immoral Ventilation feat. Roc Marciano, AG Da Coroner
& Termanology (Produced by BreakWorks)
14. Can't Fuck With Me ft. Skyzoo (Produced by G ROCKA & MEDI)
DISPO EN TÉLÉCHARGEMENT GRATUIT ICI
DJ Duke (Assassin) vient de balancer sa sélection « hiver ».
À transférer direct dans vos iPhones pour vos déplacements urbains!
SUPPORT!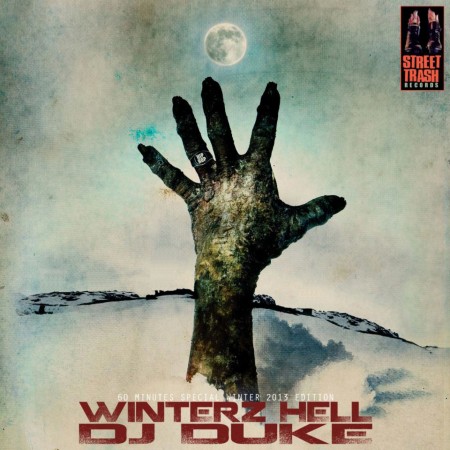 tracklist :
1.DJ Duke – Introduction To Hell
2.Dynasty – Stay Shinin' feat. Talib Kweli
3.HD – The Tune feat. Malevolence
4.Progress – Livewires feat. Termanology, Reks, Easy Money & Slaine
5.SchylerChaise – Wake Up
6.Neek The Exotic – Comin' In Piles feat. B-1
7.Pacewon & Mr. Green – Real Life
8.Beneficence – Reality Vs. Fiction (Rock On!) feat. Masta Ace
9.Guilty Simpson & Pete Cannon – This Year (Detroit Deli Mix)
10.Murs & Fashawn – Slash Gordon
11.Lute – 80 Proof
12.Sean Price – STFU Part.2
13.Wu-Block – Crack Spot Stories feat. Raekwon & Jadakiss
14.Action Bronson – Blood Of The Goat feat. Big Twin & Sean Price
15.A.G. The Coroner – Blades In The Wind feat. Meyhem Lauren
16.Joell Ortiz – Brooklyn in The Building
17.Prodigy – Give Em Hell 02:55
18.20 Grand Pikaso – Smok'n On Dat Shit Again
19.Havoc – Tell Me To My Face feat. Royce Da 5'9′
20.Ed O.G. – Power
21.Big Noyd – Naturally Born feat. Large Professor & Kool G Rap
22.Bryant Dope – QB
DISPO EN TÉLÉCHARGEMENT GRATUIT ICI
« No One Cares » le nouvel album de Dj JS-1 sortira le 21/06
avec un tracklist impressionnant. Il sortira sous la forme d'un double CD
comprenant les instru, les acapellas (dispo en précommande ici)
(en attendant vous pouvez l'écouter sur Amazon.fr)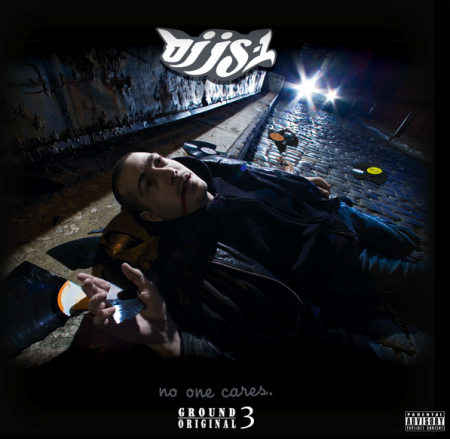 Tracklisting:
1. Halftime Radio Intro (w/ DJ Eclipse)
2. Pre-show warm up (ft. Rise)
3. Boom Slap (ft. KRS-ONE & Rahzel)
4. Reppin' NY (ft. Lil Fame, Joell Ortiz & Freddie Foxxx)
5. Compositionz (ft. Eternia & Rass Kass)
6. Side Streets (ft. Illa Ghee, Nutso & Guilty Simpson)
7. Do My Thing (ft. C Rayz Walz & AG)
8. Block 2 Block (ft. Sadat X, Akil the MC & Freestyle)
9. Doin' This (ft. Akrobatik, Punchline & Icon the Mic King)
10. How We Think (ft. Sick Jacken, Slaine & Sabac)
11. Dont Look Down (ft. Torae, Bekay & Shabaam Sahdeeq)
12. Hung Over (ft. Brown Bag Allstars)
13. Goin' Out (ft. Von Pea, Homeboy Sandman & Ilyas)
14. Life…Word (ft. OC)
15. No Fool (ft. Craig G)
16. Puttin' Words Together (ft. Dominion [Pack FM, Substantial & Mecca])
17. Real Speak (ft. Sav Killz, Steven King & LifeLong)
18. Murder the DJ (ft. Ill Bill, Blaq Poet & Ruste Juxx)
19. Hold Ya Breath (ft. Blacastan, Kool G Rap & Kaleber)
20. Science (ft. Jeru da Damaja)
21. Last to Know (ft. Tonedeff)
22. No One Cares (ft. Jak D of ColdHeat)
EXECUTIVE PRODUCER: DJ JS-1
1er extrait :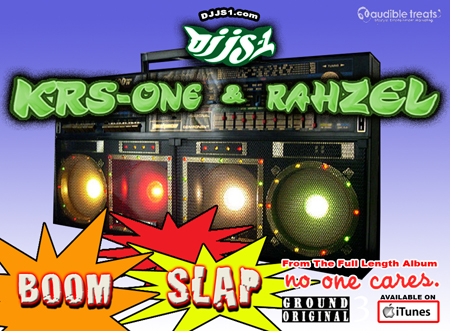 KRS-ONE & RAHZEL
« BOOM SLAP« 
Plusieurs fois repoussé « Still On The Hustle » l'album
commun Large Pro & Neek The Exotic sortira finalement
le 17 mai chez Fat Beats. J'avais déjà posté ici un premier titre
« Guess Wo? » il y a quelques mois voici un nouvel extrait.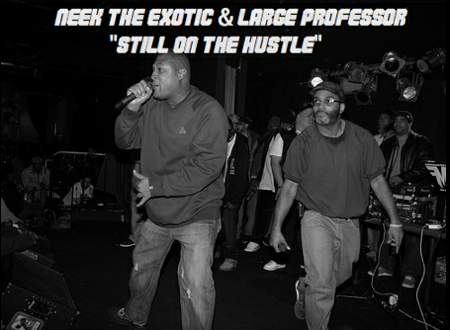 NEEK THE EXOTIC & LARGE PROFESSOR
Tracklisting:
1. Still on the Hustle feat. Large Professor (prod. Large Professor)
2. New York (prod. Carnage)
3. Guess Who feat. Large Professor (prod. Large Professor)
4. Street Rebel fea. Joell Ortiz (prod. Large Professor)
5. Stack That Cake (prod. Carnage)
6. Hip Hop (prod. Marco Polo)
7. Main Event (prod. Lord Finesse)
8. My Own Line (prod. Marco Polo)
9. Head Spin (prod. Large Professor)
10. Personal Freak (prod. Large Professor)
11. Toast Tonite feat. Fortune, Staachel Page (prod. Large Professor)

NEWS CD's
Reks « Rhythmatic Eternal King Supreme »
11.99€
Raekwon « Shaolin Vs Wu-Tang »
11.32€
Strong Arm Steady « Arms & Hammers »
11.46€
Three Times Dope « The Sequel »
12.89€
East Coast Avengers Present: Dc The Midi Alien « Avengers Airwaves »
12.00€
Apollo Bown « Clouds »
13.87€
Dannu « Virgo Summer »
13.87€
Low Profile « D.J Aladdin presents Low Profile's Greatest Hits »
16.17€
MC Duke « Organised Rhyme »
14.09€
Unique and Dashan « Black To The Future »
12.89€
Saigon « The Greatest Story Never Told »
12.50€
Blanco « American Psycho »
10.20€
Joell Ortiz « Free Agent »
14.26€
Verbal Kent « Save Yourself »
10.68€
NEWS LP's
Deltron 3030 « Deltron 3030 »
16.19€
Raashan Ahmad « For What You've Lost »
13.23€
Talib Kweli « Gutter Rainbows »
19.71€
Celph Titled & Buckwild « Nineteen Ninety Now »
19.43€
Madlib « Madlib Medicine Show #11 »
21.89€
AS USUAL…THANKS DODO!
Un nouvel album de Ghostface est toujours un événement pour moi,
« APOLLO KIDS » sera dans les bacs le 14/12…can't wait!!!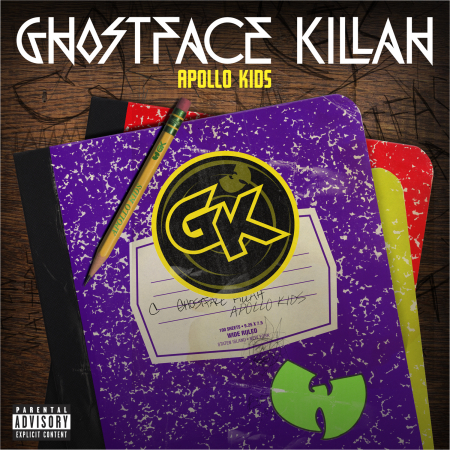 tracklist :
1. Purified Thoughts featuring GZA & Killah Priest
2. Superstar featuring Busta Rhymes
3. Black Tequila featuring Cappadonna & Trife
4. Drama featuring Joell Ortiz & The Game
5. 2getha Baby
6. Starkology
7. In Tha Park featuring Black Thought
8. Handcuffin' Them Hoes featuring Jim Jones
9. Street Bullies featuring Sheek Louch, Wiggs & Sungod
10. Ghetto featuring Raekwon, Cappadonna & U-God
11. Troublemakers featuring Raekwon, Method Man & Redman
12. Rockbox
13. How You Like Me Baby featuring Fabolous (iTunes Bonus)
En bonus la version originale du « Metal Lungies« 
qui était sur « The Pretty Toney » mais avec un couplet de Masta Killa.
C'est extrait de « The Next Chamber » de Masta Killa dispo sur iTunes.
GHOSTFACE KILLAH feat MASTA KILLA
(OG VERSION)
Published

26th Oct 2010

by

Tonton Steph

under

Non classé
Toujours prévue le 7 décembre la compil du label Year Round
a enfin un vrai tracklist!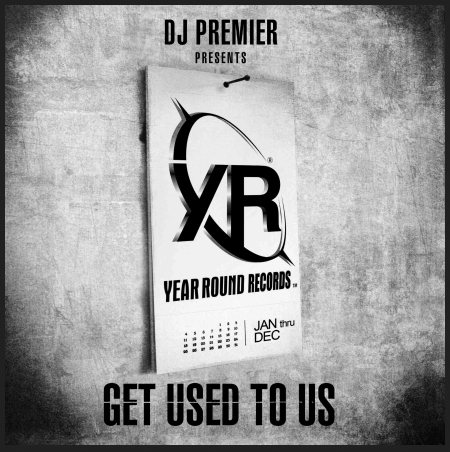 tracklist :
1. Blaq Poet – Bang Dis!
2. MC Eiht – Fine By Me (produced by Brenks)
3. NYG'z – Policy
4. 5% (ft. KRS-One & Grand Puba)
5. Nick Javas – Opportunity Knoccs
6. Tef & Styles P – Married To The Game
7. Dynasty – Epic Dynasty
8. NYG'z ft. Lady Of Rage, Freddie Foxxx & Royce 5'9 – Ya Dayz R #D (NYGemix)
9. Young Maylay – Temptation
10. Nick Javas – Not A Game
11. Khaleel ft. Panchi of NYG'z – Rappin Exercise (produced by Showbiz)
12. Blaq Poet ft. MC Eiht & Young Maylay – Ain't Nutin Changed (Remix)
13. Tef ft. Saigon & Papoose – Lifetime Membership
14. Khaleel – Hot Flames
15. Nick Javas – Warning Track (DJ Premier Remix) (Bonus Track)
16. Joell Ortiz – Sing Like Bilal (Version 3) (Bonus Track
vu sur le site http://livefromheadqcourterz.wordpress.com/,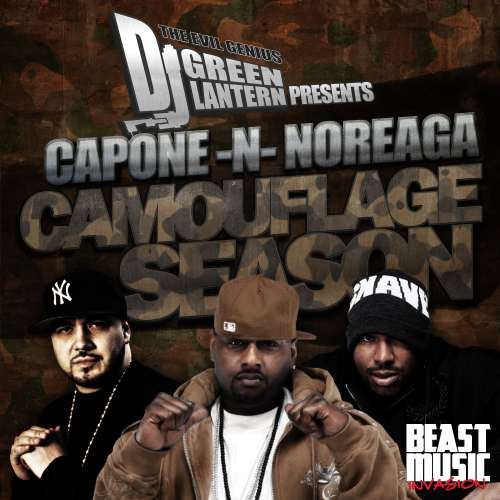 tracklist :
1. Camouflage Skit
2. Camouflage Season For The World (Prod. By DJ Green Lantern)
3. Project Boy Remix (Joell Ortiz Feat. Capone-N-Noreaga)
4. CNN vs. CCC Feat. Rick Ross, Imam T.H.U.G., Triple C's (Gunplay, Torch, Young Breed) & SHO (Prod. By Hazardis Soundz)
5. Slime (Vado Feat. Imam T.H.U.G. & Noreaga)
6. Exhibit CNN Feat. DJ EFN
7. Queensbridge Feat. Imam T.H.U.G. (Prod. By Tony Heathcliff)
8. The Streets Got A New Face
9. Check It Yo Yo Yo Feat. Imam T.H.U.G. (Prod. By Hazardis Soundz)
10. Headshot Feat. Imam T.H.U.G. (Prod. By DJ Green Lantern)
11. All In Feat. Imam T.H.U.G., Glacierz DaViLLe, SHO & Fahyed (Prod. By Hazardis Soundz)
12. Going In Freestyle
13. Head Off Feat. Imam T.H.U.G.
14. It's Over (Armageddon Feat. Fat Joe, Noreaga & Doo Wop)
15. Kick It 2 'Em Man Feat. Tragedy Khadafi & Imam T.H.U.G. (Prod. By Vin Tha Chin)
16. 1st Degree Murder Feat. Glacierz DaViLLe & Fat Joe (Prod. By Hazardis Soundz)
DISPONIBLE EN TELECHARGEMENT GRATUIT ICI
Nouveau clip « fleuve » de 18mn de DJ Kayslay qui invite 50 MCs
sur ce nouvel extrait de Homage son projet qui sortira demain.
On y retrouve Sheek Louch, Styles P, Benny The Butcher,
Bun B, Ghostface Killah, AZ, Raekwon, Papoose, Memphis Bleek,
Billy Danze, Lil'Fame, Dave East, Joell Ortiz, Saigon, Chris River,
Mysonne, Sauce Money, E40, Ice T, Termanology, Royce 5'9, etc…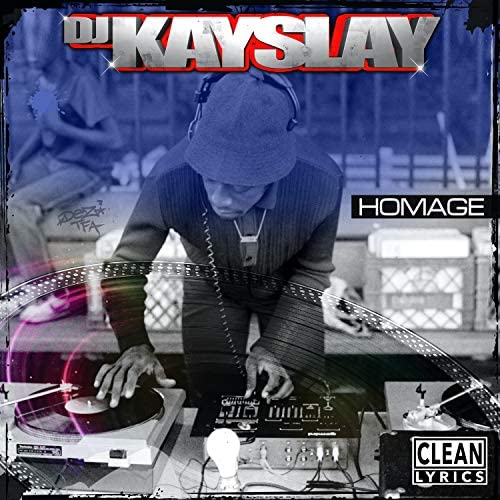 1er extrait de The Easy Truth l'album commun de Skyzoo
et du beatmaker Apollo Brown qui sortira le 30/09/16.
L'album a été entièrement enregistré à Detroit et on retrouvera
dessus Joell Ortiz, Westside Gunn, Stalley,
Conway & Patty Crash.