1er extrait de The Easy Truth l'album commun de Skyzoo
et du beatmaker Apollo Brown qui sortira le 30/09/16.
L'album a été entièrement enregistré à Detroit et on retrouvera
dessus Joell Ortiz, Westside Gunn, Stalley,
Conway & Patty Crash.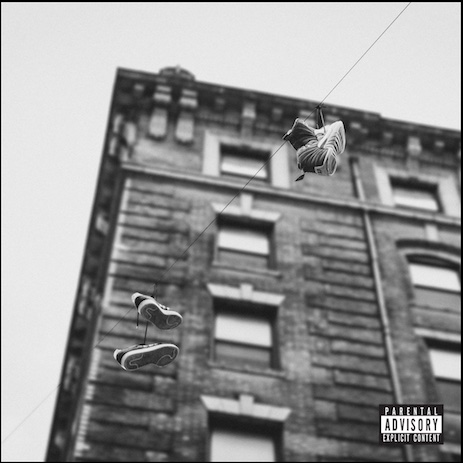 Nouvel extrait de Marching To The Sound Of My Own Drum
l'album du beatmaker Moss qui sortira le 13/11/15 et sur lequel
on retrouvera Joe Budden, DJ Premier, AZ, Joell Ortiz,
Sean Price (RIP), Jon Connor, Skyzoo, Inspectah Deck,
Ill Bill, Havoc, Onyx, Slum Village, Willie The Kid,
Guilty Simpson, Termanology, Peedi Crakk, Slaine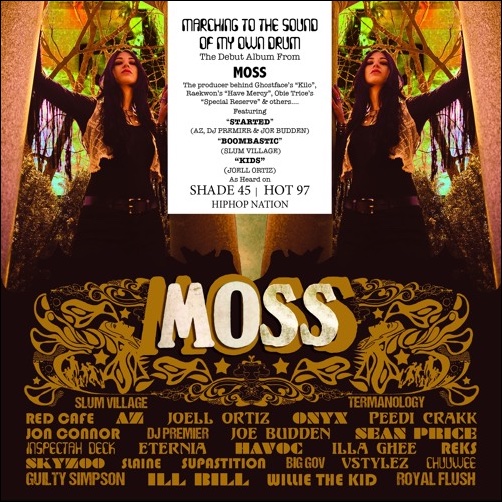 Tracklist :
1.) "Introduction" f/ Ill Bill & Inspectah Deck
2.) "Started" f/ AZ, DJ Premier & Joe Budden
3.) "Who" f/ Chuuwee
4.) "Loner" f/ Witch
5.) "Lost In My World" f/ REKS
6.) "Day & Night" f/ Eternia
7.) "Nobody Move" f/ Onyx & Havoc
8.) "Jealousy & Envy" f/ Slaine & Termanology
9.) "Arm & Hammer Man" f/ Red Cafe
10.) "Boombastic" f/ Slum Village
11.) "Sex" f/ AKA & Deuce Wonder
12.) "B.Q.P." f/ Peedi Crakk, Royal Flush, Illa Ghee & Sean Price
13.) "Kids" f/ Joell Ortiz
14.) "Hard Hitters" f/ Supastition & Skyzoo
15.) "Emotional" f/ Jon Connor, Willie The Kid, Vstylez, Big Gov & Guilty Simpson
All Tracks Produced by MoSS
Nouveau clip des Slaughterhouse (Crooked I+Joe Budden+
Joell Ortiz+Royce da 5′9) extrait de la B.O.F de Southpaw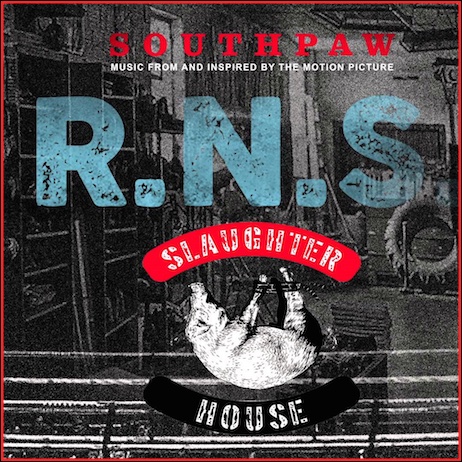 A-Villa est un beatmaker de Chicago, il s'apprête à sortir
une compilation intitulée Carry on Tradition sur laquelle
on retrouvera Cormega, Action Bronson, Big K.R.I.T.,
Kool G Rap, Joell Ortiz, Chance The Rapper,
M.O.P., AZ, Freeway. Pour promouvoir sa sortie,
A-Villa vient de balancer un inédit avec Roc Marciano
qui ne figurera pas sur le tracklist final…ENJOY!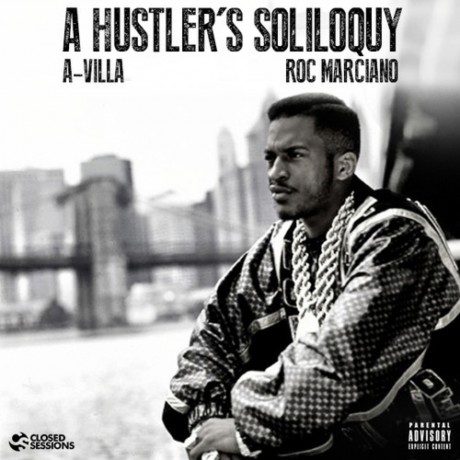 Extended Play, Le nouveau Statik Selektah sortira le 18 juin
chez Showoff Records/Duck Down Music Inc. avec comme
d'habitude une pléiade d'invités prestigieux comme Sean Price,
Action Bronson, Joey Bada$$, Wais P, Evidence, Prodigy,
Lil'Fame, Styles P, Joell Ortiz, Meyhem Lauren,
AG Da Coroner, Bun B, Reks etc…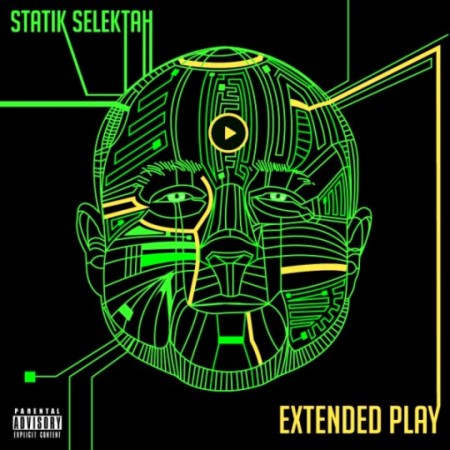 TRACKLIST :
01. Reloaded (feat. Pain In Da Ass, Action Bronson, Big Body Bes,
Termanology & Tony Touch)
02. Bird's Eye View (feat. Raekwon, Joey Bada$$ & Black Thought)
03. East Coast (feat. N.O.R.E. & Lil Fame)
04. 21 & Over (feat. Mac Miller & Sean Price)
05. The Spark (feat. Action Bronson, Joey Bada$$ & Mike Posner)
06. Make Believe (feat. Freddie Gibbs, Termanology & Ea$y Money)
07. Pinky Ring (feat. Prodigy)
08. Funeral Season (feat. Styles P, Bun B & Hit-Boy)
09. Bring Em Up Dead (feat. Joell Ortiz)
10. Camouflage Dons (feat. Smif-N-Wessun & Flatbush ZOMBiES)
11. Big City of Dreams (feat. Troy Ave, Push!, Meyhem Lauren & AG Da Coroner)
12. Gz, Pimps, Hustlers (feat. Wais P & Slaine)
13. My Hoe (feat. Blu, Evidence & Reks)
14. Love & War (feat. Ea$y Money & Freeway)
15. 100 Stacks (feat. JFK & Strong Arm Steady)
16. Live From The Era (feat. Pro Era)
17. Game Break (feat. Lecrea, Termanology & Posdnuos (of De La Soul)
18. Home (feat. Talib Kweli)
Ci-dessous un sampler de 26mn pour vous faire une idée :
Nature revient peu à peu est commence à être présent sur
pas mal de projets. Voici le dernier en date avec ce clip extrait
de la compilation de D.C.M. (Deep Concepts Media)
« Opportunity Knox vol 1 » sur laquelle on retrouvera
Joell Ortiz, Rock, Jojo Pellegrino, The Kid Daytona,
Homeboy Sandman, Nature etc…
–> Le titre est dispo en téléchargement payant ici pour $1.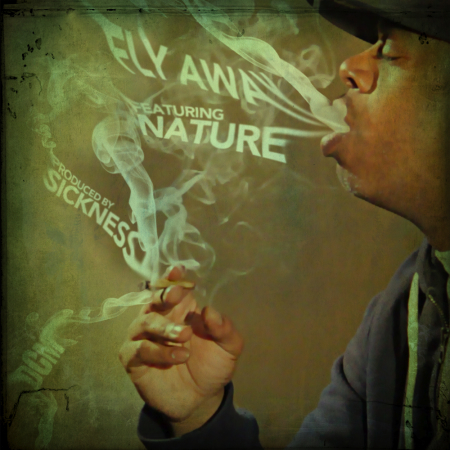 On ne présente plus Dj JS-1, voici sa dernière mixtape
entièrement dédiée à la ville de New-York. Au vu du tracklist
on ne peut que saluer la sélection, télécharger et faire péter direct
dans le iPod. Comme quoi un DJ qui connaît bien sa culture
fait tout de suite la différence…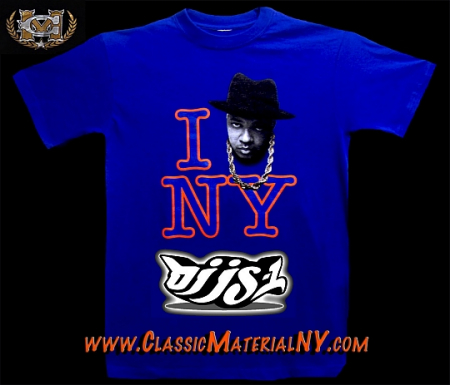 TRACKLIST :
1-coming home intro
2- stat n melo – Judge Hyp
3-new york – Cat Power
4-where it started at NY – Hi-Tek feat Jadakiss, Papoose,
Talb Kweli, Raekwon
5-NY State of Mind – Nas
6-NY State of Mind 2 – Nas
7-NY salute – MOP
8-streets of new york blend – Rakim
9-t.o.n.y. – CNN
10-walk in new york – Onyx
11-escape from new york instr – Sadat X
12-welcome to new york city – Camron feat Jay Z
13-down n out in new york city – James Brown
14-empire state of mind – Jay Z feat Alicia Keys
15-NY ya out there? – Rakim
16-reppin' new york – DJ JS-1 feat Lil Fame, Joell Ortiz,
& Freddie Foxxx
17-streets of new york – Kool G Rap
18-down in new york city – Evidence
19-new york straight talk – Gansgtarr
20-new york – Ja Rule, Fat Joe, Jadakiss
21-open letter to NYC – The Beastie Boys
22-NYC Everything – Rza & Methodman
23-represent interlude – A Tribe Called Quest & Biz
24-new york – Raekwon & Ghostface
25-sound of the police – BDP
26-NY Sh*T (JS-1 blend) – Busta Rhmyes
27-new york, new york – Grandmaster Glash & the Furious Five
28-native new yorker – Odyssey
29-new york, new york – The Last Poets
30-new york – Frank Sinatra
DISPO EN TÉLÉCHARGEMENT GRATUIT ICI
BOOM!
Crooked I+Joe Budden+Joell Ortiz+Royce da 5'9 = Slaughterhouse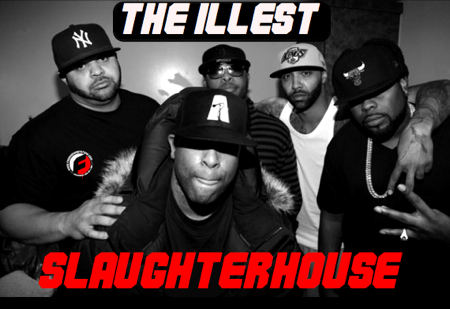 SLAUGHTERHOUSE
« THE ILLEST« 
Thanks to Seisme on this one!!!
Voici le 1er extrait de « All For The Love » de Dj Mickey Knox,
projet qui ne sortira pas avant début 2012. On y retrouvera entre autres
Stat Quo, Jon Connor, Termanology, Bekay, Reef The Lost Cauze,
Outerspace, Joell Ortiz, The Kid Daytona, Chaundon, Pitch Black,
Nick Javas, 6th Sense, J The S, Famoso, KRS-One,
Reek Da Villain, Kel Spencer, Esso.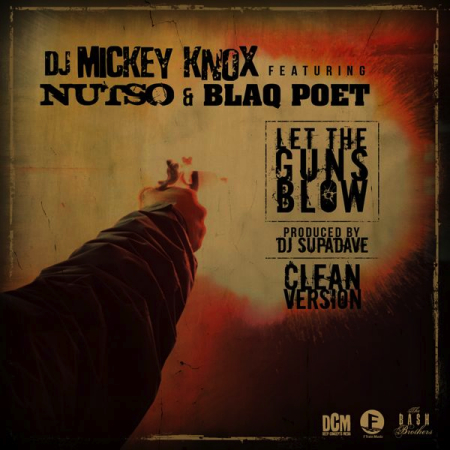 DJ MICKEY KNOX feat NUTSO & BLAQ POET
(PROD BY SUPADAVE)
Termanology sortira son « Cameo King II » le 24/05 avec des feat de
Bun B, Joell Ortiz, Freddie Gibbs, Mac Miller,
Royce Da 5'9, Talib Kweli, Sheek Louch, Havoc,
Inspectah Deck, Planet Asia & Freeway.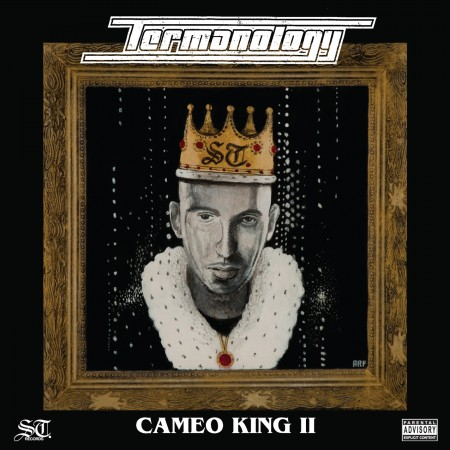 TERMANOLOGY feat SEAN P & GHETTO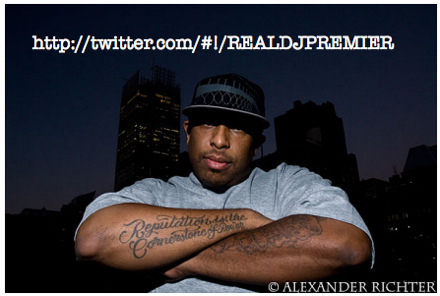 Et puis vu sur le site http://livefromheadqcourterz.wordpress.com/,
la compilation du label Year Round intitulée « Get Used To Us« 
sortira le 7 décembre avec la participation de Nick Javas, Styles P, Saigon, Royce Da 5'9,Krs One,Papoose, Teflon, Lady Of Rage, Mc Eight, NYG'z, Blaq Poet, Joell Ortiz, Freddie Foxxx, Grand Puba!
Donc du TRÉS TRÉS LOURD qui arrive!!!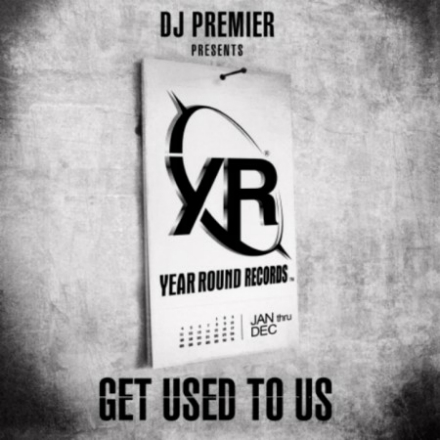 1er tracklist dans le désordre et sans le nom des artistes :
Opportunity Knocks
Not A Game
Hot Flames
Rappin Exercise
Policy
Ya Dayz R #'d(remix)
Married 2 Tha Game
Lifetime Membership
Bang This
Ain't Nuthin Changed (remix)
Epic Dynasty
Temptation
5%
Fine By Me
Sing Like Bilal