Nouveau Sharon Jones extrait de la Bande Originale du documentaire
Miss Sharon Jones qui revient sur le parcours de la chanteuse
et son combat face au cancer. La BOF sortira le 19/08
(dispo en précommande sur iTunes).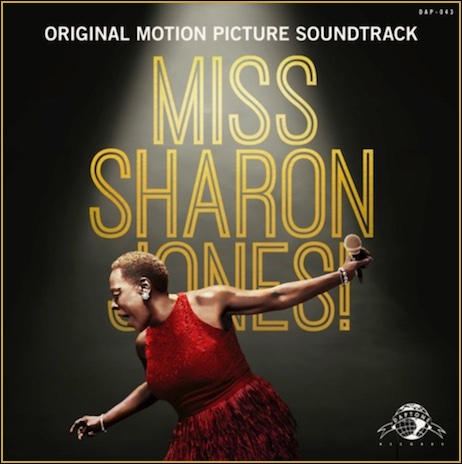 Biz Markie a marqué l'histoire du rap et son 1er album Goin'Off
sorti en 1988 produit par le légendaire Marley Marl est aujourd'hui
considéré comme un classique du genre.
Membre du Juice Crew, reconnu pour ses talents de beatboxer
et son ton décalé, il a apporté au rap une bonne dose d'humour
qui reste encore aujourd'hui une denrée rare dans le rap game.
Pour ceux qui ne connaissent pas le bonhomme voici un mini doc.
de 30mn qui revient sur sa carrière et son impact sur cette culture.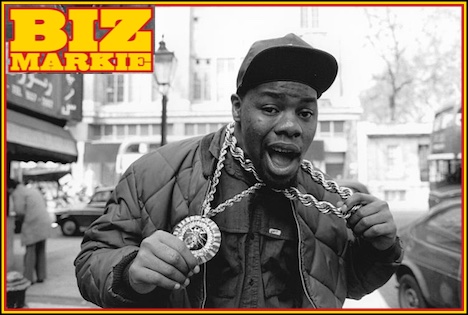 L'excellent documentaire Mr Dynamite réalisé par Alex Gibney 
et produit par Mick Jagger consacré au Godfather Of Soul
 (récemment diffusé sur Arte) vient d'arriver en format DVD/Blu-ray
avec une grosse dose de suppléments :
-Une table ronde en compagnie de Questlove (batteur de The Roots), du bassiste Christian McBride, Alan Leeds, directeur de tournée de James Brown, et Harry Weinger, producteur du coffret Star Timeet d'autres rééditions consacré au Godfather.
-Des interviews étendues des membres originaux du James Brown Revue : Pee Wee Ellis, Fred Wesley, Bootsy Collins, Martha High, Maceo Parker,  Melvin Parker, Jab'o Starks, Clyde Stubblefield et "Cape Man" Danny Ray ainsi que des interviews de Chuck D, Alan Leeds, Christian McBride, Rev. Al Sharpton, Greg Tate et Questlove.
-Un medley explosif de "Cold Sweat/I Can't Stand Myself (When You Touch Me)/Papa's Got A Brand New Bag/The Payback" dans l'émission Soul Train enregistré en septembre 1974
-Une interview de James réalisée par Don Cornelius en mars 75′  accompagnée d'une rare performance avec B.B. King et Bobby "Blue" Bland de "Goin' Down Slow/Gambler's Blues/It's My Own Fault/I'm Sorry"
-Une vidéo de "It's A Man's Man's Man's World" réalisée par by Xavier Fauthoux, vainqueur du Saatchi & Saatchi James Brown Music Video Challenge
-Un livret de 12 pages incluant un essai de Mick Jagger et de rares photos de James Brown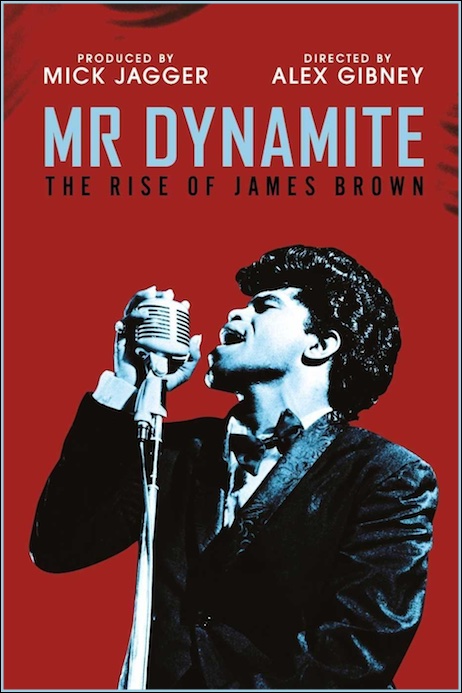 Les superlatifs ne manquent pas concernant l'émission
radio  The Stretch Armstrong and Bobbito Show!
Élue meilleure émission radio de tous les temps par le
magazine The Source, le show animé par Stretch Amstrong
et Bobbito Garcia de 1990 à 1998 sur les ondes de WKCR
est à l'origine de pas mal de carrières. De Jay-Z, Nas
Notorious BIG en passant par Busta, Mobb Deep,
Big L…ils ont tous débuté chez Stretch & Bobbito!
Le documentaire Radio That Changed Lives retrace
l'histoire de cette émission mythique au travers d'images
d'archives et d'interviews. En attendant sa diffusion
à partir du 22 octobre voici le trailer…STAY TUNED!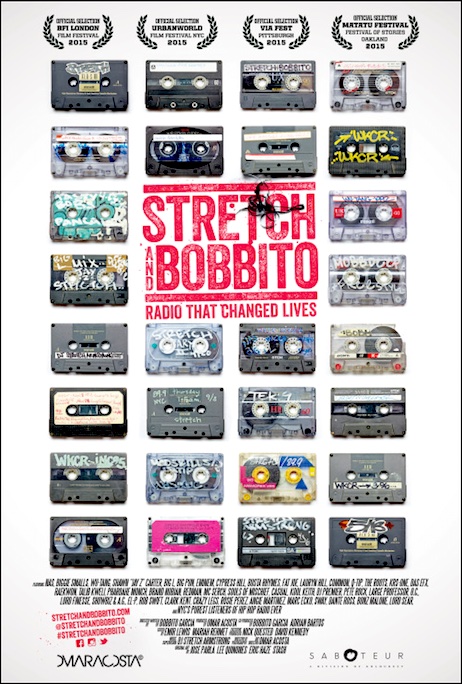 Si vous n'avez pas encore vu l'excellent documentaire
Rubble Kings il n'est pas trop tard, il est visible
depuis quelques semaines sur Netflix avec des
sous-titres français.  DJ Tahleim, Sammy Needlz,
Rok One et le réalisateur Shan Nicholson ont
concocté une mixtape composée des différents
sons qu'écoutaient les gangs à cette époque.
DISPO EN TÉLÉCHARGEMENT GRATUIT ICI
Voici le 4 et 5ème épisode de Hell Train la nouvelle série
de l'équipe de Gasface en partenariat avec Arte Creative.

En plus d'être l'album de gospel le plus vendu de tous les temps
le Amazing Grace d'Aretha Franklin est aussi le plus gros
succès de sa carrière avec plus de 2 millions de disques vendus!
L'enregistrement en janvier 1972 dans l'église baptiste de Los Angeles
The New Temple a été entièrement filmé par Sydney Pollack
et devait sortir au cinéma mais pour des raisons inconnues
le film/concert n'a jamais été diffusé.
Il aura fallu donc attendre 43 ans pour voir enfin
ces images qui seront projetées en avant-première
au Toronto International Film Festival.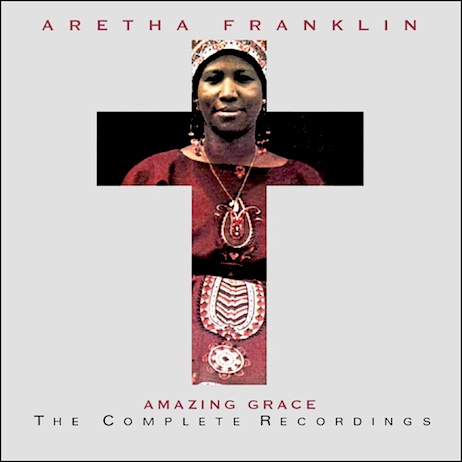 Après New York Minute et Looking4Galt
les mecs de Gasface sont de retour avec une nouvelle
websérie new-yorkaise en 7 épisodes intitulée Hell Train.
Voici les 3 premières parties qui vous plongent
direct dans l'ambiance…descente aux enfers assurée!
Pour l'occasion Gasface & Dj Green Giant ont
préparé une mixtape intitulé Hellucinations
dispo à l'écoute sur Mixcloud.com.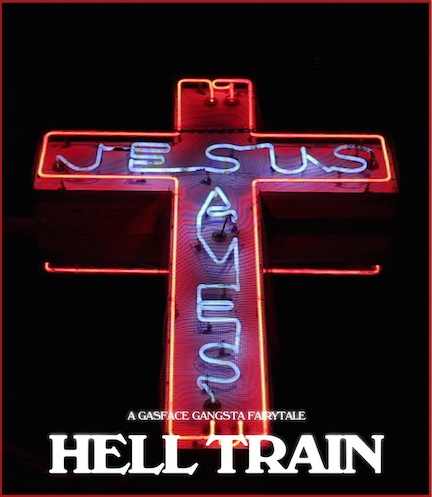 Je parle de ce documentaire depuis 2010, il aura donc fallu 5 ans
au réalisateur Shan Nicholson pour finaliser ce projet consacré
aux bandes de New-York entre 1968 et 1975 qui montre
comment la paix instaurée entre les différents gangs
de la ville après des années de guerre et de violences
a donné naissance au mouvement Hip-Hop.
Le doc. sera dispo en ligne ici pour $9,99 à partir du 19/06!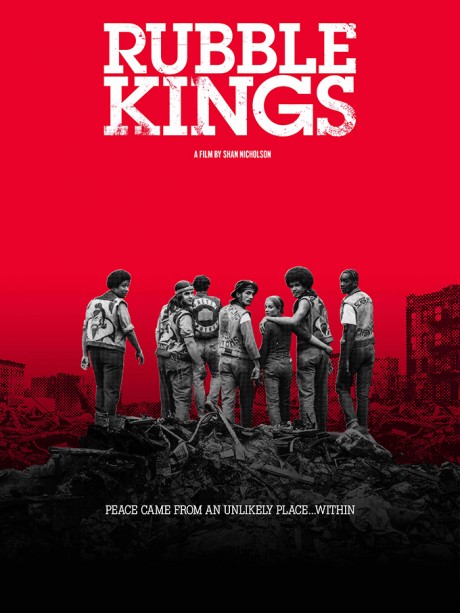 + D'INFOS SUR RUBBLEKINGS.COM
Amy Winehouse nous a quitté il y a 4 ans maintenant.
Asif Kapadia, déjà responsable du documentaire Senna
vient de réaliser celui sur la courte vie tumultueuse
de la chanteuse londonienne. Ça sortira sur les écrans
anglais le 3 juillet, rien de prévu chez nous….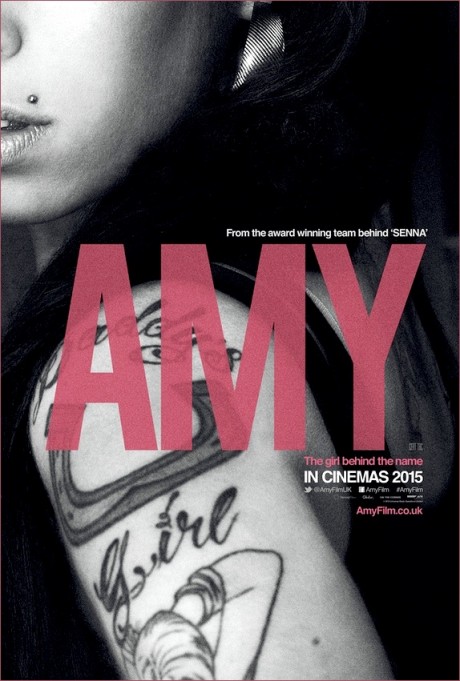 R.I.P.
Le classique Only Built 4 Cuban Linx aura 20 ans cette année,
pour l'occasion un documentaire intitulé Purple Tape Files reviendra
sur l'enregistrement et la création de l'album de Raekwon.
Pas encore de date de sortie mais voici le 1er trailer…ENJOY!
PS : pour recevoir les news concernant le doc vous pouvez
laisser votre adresse mail ici.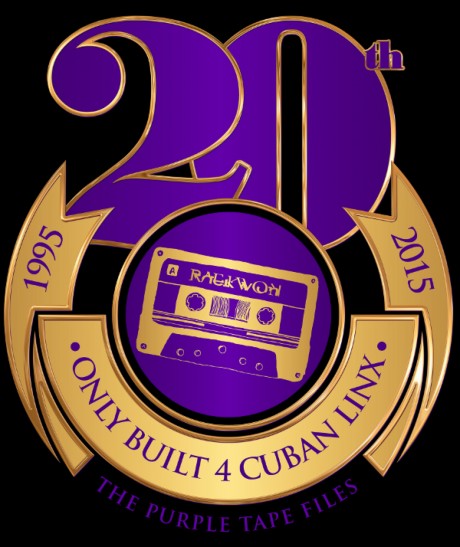 BONUS  : DAYTONNA 500 LIVE @ VICE 20's Birthday
Thanks Tranber pour l'info!
A défaut de sortir chez nous pour le moment,
le documentaire Time Is Illmatic consacré à Nas
sera disponible en Blu-Ray/DVD à partir du 15 décembre
en Angleterre avec plus de 1 heure de suppléments!
(pour ceux que ça intéressent le poster de la superbe
affiche du documentaire est dispo ici)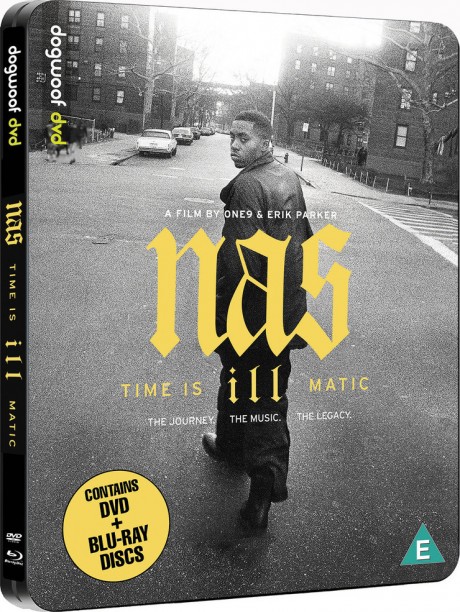 DISPO EN PRÉCOMMANDE SUR AMAZON.CO.UK