Sorti en 1995 chez Capitol l'album « Da Miilkrate » de Miilkbone
n'avait pas vraiment rencontré de succès malgré son single
« Where'z Da Party At? » produit par Kay Gee qui avait un peu
tourné à l'époque. Ca ne retire rien au qualité de cet album que
je recommande vraiment à ceux qui n'ont pas eu la chance
de l'écouter à l'époque. ENJOY!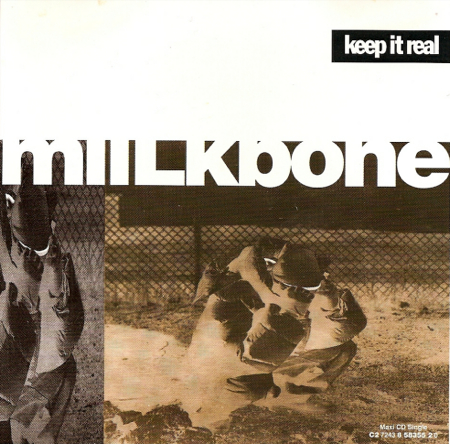 (VERSION INSTRU « KEEP IT REAL« )
En bonus ces 2 titres extrait de l'album produit par le grand Nick Wiz!
MIILKBONE
« KEEP IT REAL » (REMIX)
(PROD BY NICK WIZ)
MIILKBONE
« GHETTOBIZ« 
(PROD BY NICK WIZ)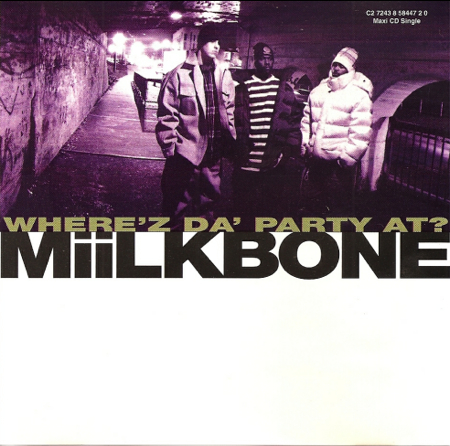 Je profite de l'annonce récente de l'arrivée d'un nouvel album de King Just
dont on a déjà pu écouter 2 titres (« I Shitted Again » & « God Willing« )
pour vous balancer les 2 clips extrait de son album datant de 1995
« Mystics Of The God » qui m'avait mis une bonne baffe à l'époque.
Ce MC de Park Hill affilié au Wu reste pourtant « underrated » et j'espère
que son nouvel album « All Hail » va remettre les pendules à l'heure…
…ce mec est un brûleur de micro!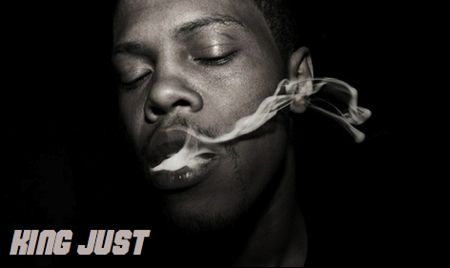 Dans la série « comment j'ai pu passer à côté de ça!? » :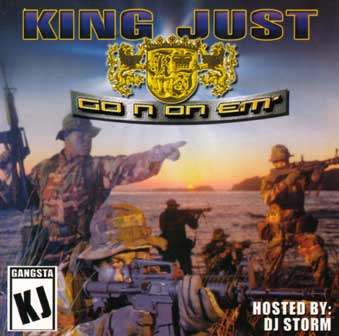 DISPO ICI
En revoyant les anciens articles de ma série « Throwback Videos« 
je me suis rendu compte que je n'avais pas encore posté les clips
du groupe Da King & I (MC Izzy Ice & Dj Majesty).
Sorti en 1993 chez Rowdy Records (le label de Dallas Austin)
« Contemporary Jeep Music » fût hélas un échec commercial
et donc le seul et unique album du groupe.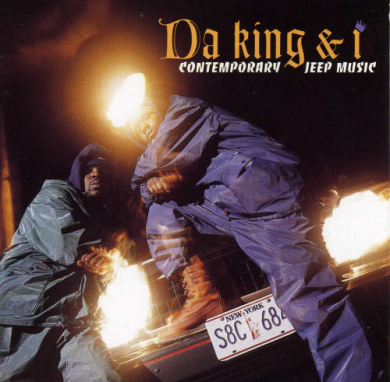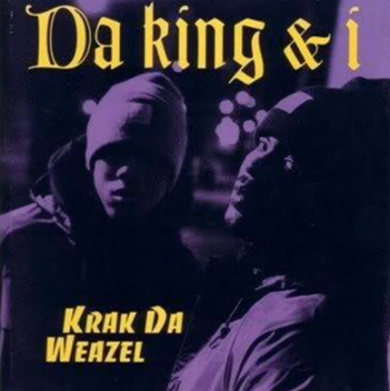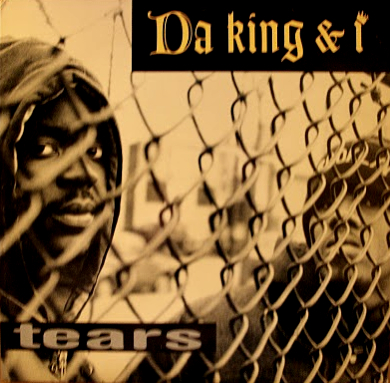 Je recommence ma série « Throwback Videos » que j'avais lancé
sur mon ancien blog avec les 3 clips extrait de l'album
« No Pressure » (Def Jam 1994) de Erick Sermon.
Cet album est symbolique puisque c'est le 1er solo de Sermon
après ses embrouilles avec Parrish Smith et la séparation d'EPMD
ainsi que son départ du Hit Squad.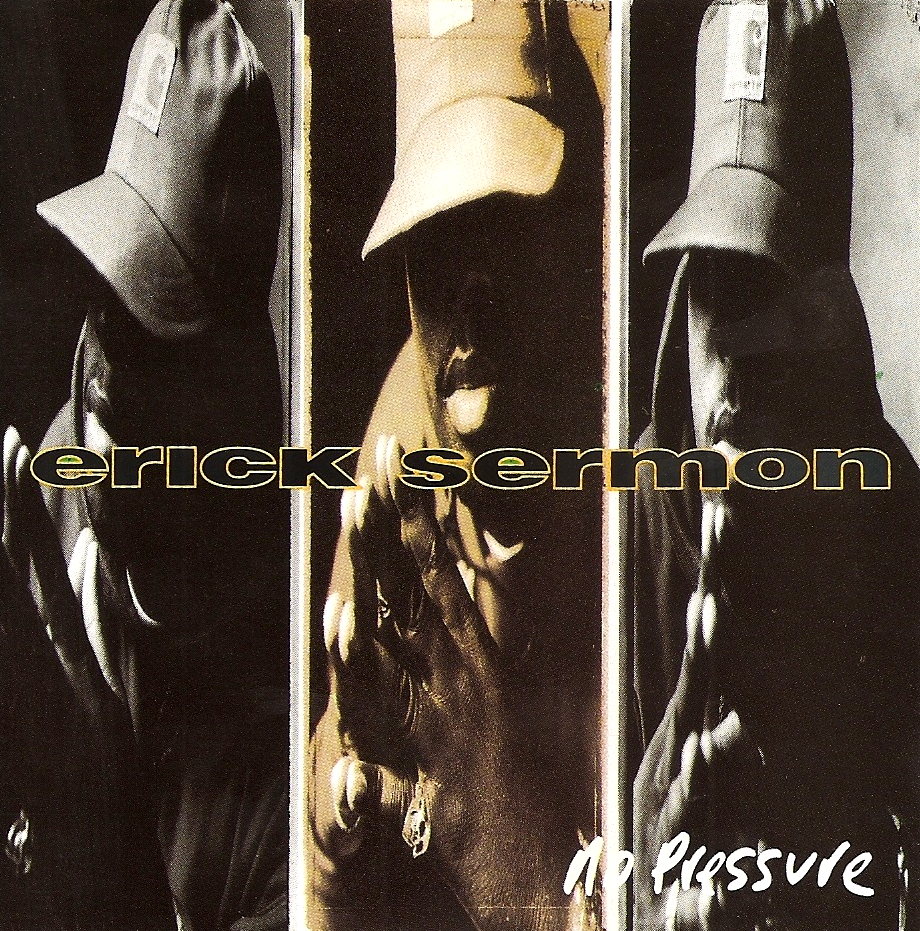 tracklist :
1. Intro
2. Payback II
3. Stay Real
4. Imma Gitz Mine
5. Hostile
6. Do It Up
7. Safe Sex
8. Hittin' Switches
9. Intro
10. Erick Sermon
11. The Hype
12. Lil Craz
13. The Ill Shit
14. Swing It Over Here
15. Interview
16. All In The Mind
17. Female Species
Clip du titre « Arrest The President »  de Tragedy Khadafi
datant de 1990 (époque ou Bush « père » était au pouvoir).
C'est extrait de son album « Intelligent Hoodlum »  (qui avait été réédité
en 2007  chez Nature Sounds en édition double CD avec
son autre album « Tragedy :Saga Of A Hoodlum« ).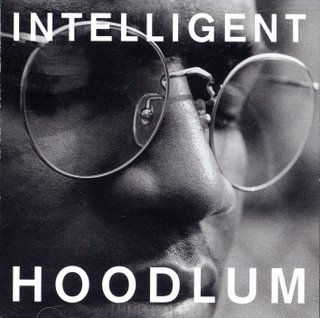 PS :
On a beaucoup parlé des séjours en prison de Shyne ou de Prodigy,
mais Tragedy purge actuellement une peine de 4 ans, il devrait sortir le
21 janvier 2011. Alors en attendant FREE TRAGEDY!
Sorti en
1996
chez Profile Records
« 
Once Upon A Time In America
« 
résonne encore dans mes oreilles
comme une putain de claque sonore!
Avec son flow hardcore 
et un style d'écriture bien a lui
(beaucoup pompé par certains 
de nos rappeurs français!)
a définitivement marqué le paysage
de la scène rap new-yorkaise.
Le mélange 
des combinaisons avec son frère
nous donne un album 
considéré par les puristes 
comme un gros classique.
Même si le crew est toujours actif,
avec notamment un album avec Ice-T
sous le nom « Sex, Money & Gunz »
Ils n'ont jamais vraiment réussit a sortir
de l'underground.
.
A noter que l'album solo de Trigger Tha Gambler
(qui devait sortir en 1998 chez Def Jam
pour finalement être annulé des plannings de sorties),
tourne sur le net et c'est une tuerie!
Vous trouverez ci-dessous 5 clips
de Smooth Da Huslter et son crew :
3 extraits de l'album
« Once Upon A Time In America »
1 extrait de la BOF de The Nutty Professor
et le dernier en duo avec Nine 
extrait de l'album « Cloud 9 »
[youtube=http://www.youtube.com/watch?v=xzcdmGINcqI&hl=fr&fs=1]
[youtube=http://www.youtube.com/watch?v=Abg-VKf_UVY&hl=fr&fs=1]
(désolé pour la qualité pourrie!!)
[youtube=http://www.youtube.com/watch?v=6QoGgHq6Xe4&hl=fr&fs=1]
[youtube=http://www.youtube.com/watch?v=EpDkWO3n9WQ&hl=fr&fs=1]
[youtube=http://www.youtube.com/watch?v=SYVcaQ1Bzu8&hl=fr&fs=1]