Extrait de l'album Day Of D'Struction Returns de Mikey D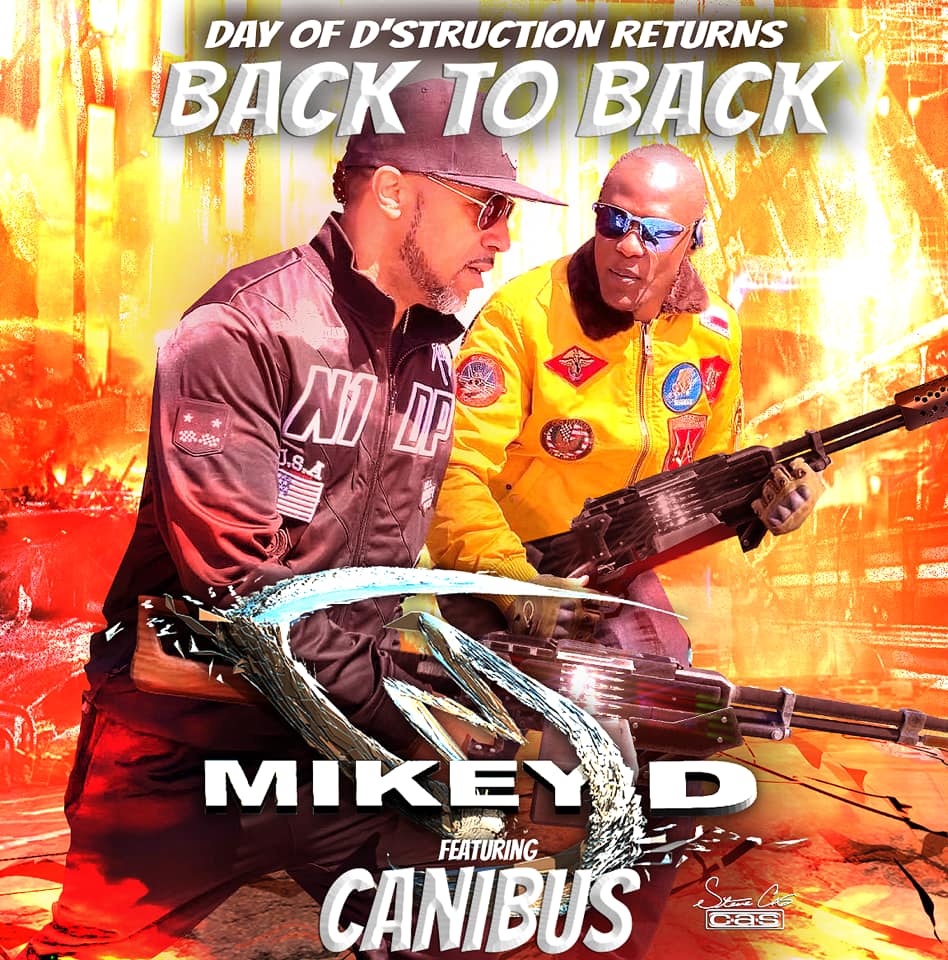 1er extrait de Full Spectrum Dominance 3 le nouveau projet
de Canibus qui sortira le 11/01/19 en CD & Digital
Dispo en précommande sur ThatsHipHopMusic.com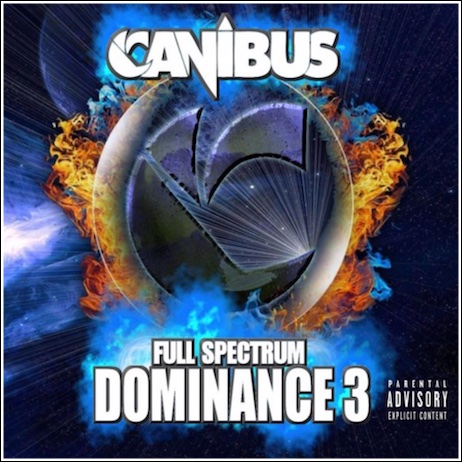 Canibus est de retour avec un nouveau EP intitulé
Full Spectrum Dominance dispo en CD & Digital
sur Thatshiphopmusic.com.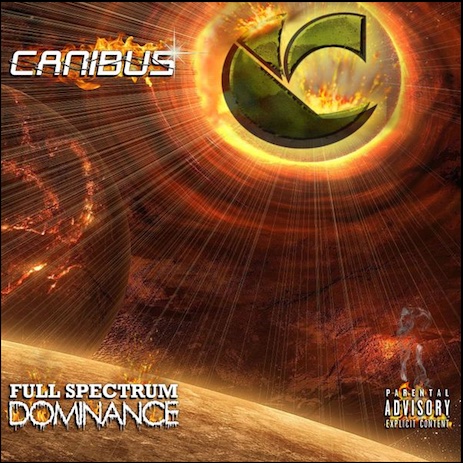 Ci-dessous le 1er clip extrait de son EP :
Nouvel extrait du Immaculate Artifact EP
actuellement dispo en téléchargement sur iTunes.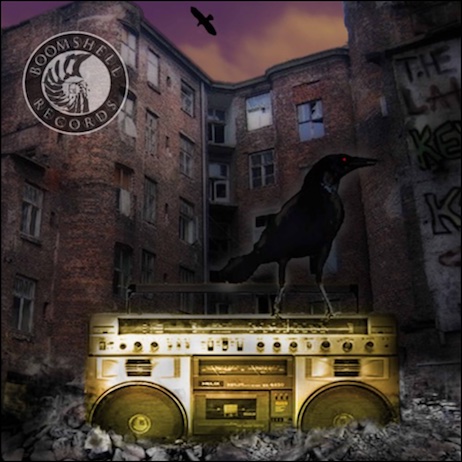 Time Flys, Life Dies…Phoenix Rise l'album commun
de Canibus & Bronze Nazareth est dispo sur iTunes.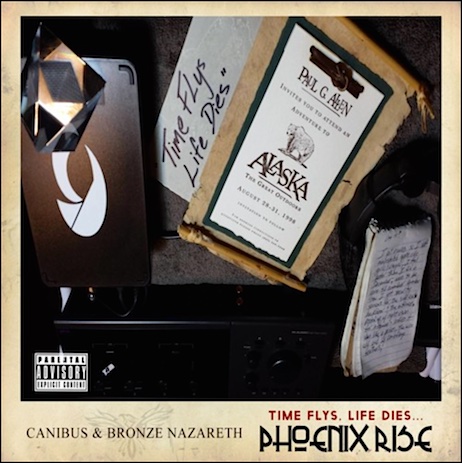 Le projet ALMIGHTY initié par Canibus sortira le 13 août.
Intitulé The 2nd Coming on y retrouvera pas mal de monde
comme Tragedy Khadafi, Busta Rhymes, Chino XL,
Kurupt, Masta Killa, Vinny Paz, Kool G Rap etc…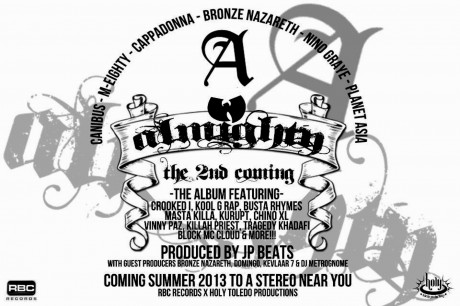 DISPO EN PRÉCOMMANDE SUR AMAZON.COM
Published

22nd Mai 2011

by

Tonton Steph

under

Non classé
Après « Undergods Roll » signé Jake One, voici un deuxième
extrait de l'album commun Canibus/Keith Murray a.k.a The Undergods!
« In Gods We Trust » sortira le 31/05 et contiendra des prod de Sermon
ainsi que Da Beatminerz, Amadeus, Bronze Nazareth etc…
(vous pouvez déjà écouter des snippets de l'album ici)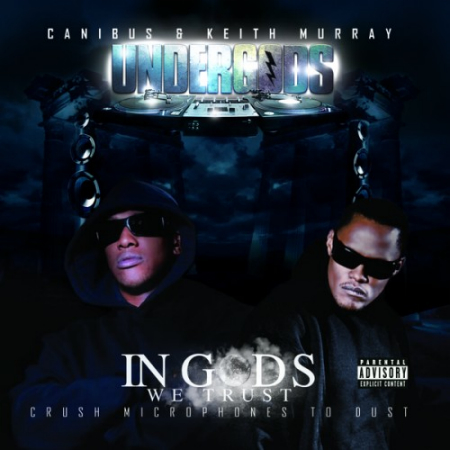 tracklist :
01. Enter The Adonai (Intro) (prod. by DJ Absurd)
02. Rock Wit Us ft. Planet Asia (prod. by Amadeus)
03. No Brainer (prod. by Shukd)
04. Undergods Roll (prod. by Jake One)
05. 129 (prod. by Erick Sermon)
06. Freestyle A Chorus (prod. by Godz Wrath)
07. The Guilty Will Pay ft. Crooked I & Erick Sermon
(prod. by Erick Sermon)
08. Still Frontin' (prod. by Erick Sermon)
09. Follow El Shaddai (prod. by JP Beats)
10. Supreme Lyrical Beings (Interlude) (prod. by Bronze Nazareth)
11. Show 'Em What Crazy Is ft. Tech N9ne (prod. by Beat Butcha)
12. Torsion Fields (prod. by Shuckd)
13. We Blackout Too (prod. by Amadeus)
14. Gotta Be Real ft. Urban Rose (prod. by Erick Sermon)
15. The Princes of Persia (prod. by Da Beatminerz)
16. Secret Weapons (prod. by Ziko & Vherbal)
17. Rise Of The Machines (prod. by Gordo)
18. (Bonus) Tetragrammation Gods ft. Born Sun & Joe The Butcher
(prod. by Sickness & Ill Image)
CANIBUS & KEITH MURRAY
feat CROOKED I & ERICK SERMON
(PROD BY ERICK SERMON)
Malgré la déception de leur EP sorti en 2009, Canibus & Keith Murray
remettent le couvert avec un album complet intitulé
« In Gods We Trust Crush Microphones To Dust« .
Erick Sermon en sera le producteur exécutif .
Voici le premier extrait avec une prod signée Jake One.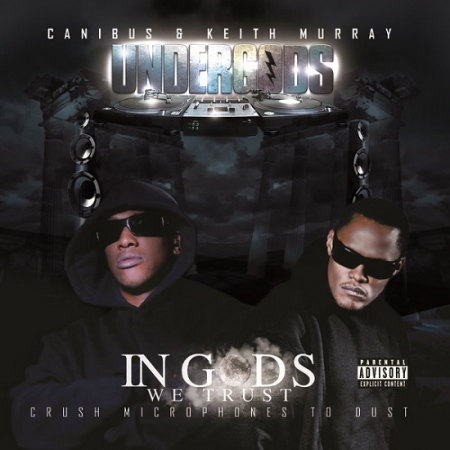 CANIBUS & KEITH MURRAY
(PROD BY JAKE ONE)
Published

9th Sep 2010

by

Tonton Steph

under

RAP
Le nouveau Canibus « C Of Tranquility » sortira le 5 octobre.
On retrouvera des prod signées Dj Premier, The ARE, Dr Period,
Jack One, J-Zone, Scram Jones, Tha Bizness etc…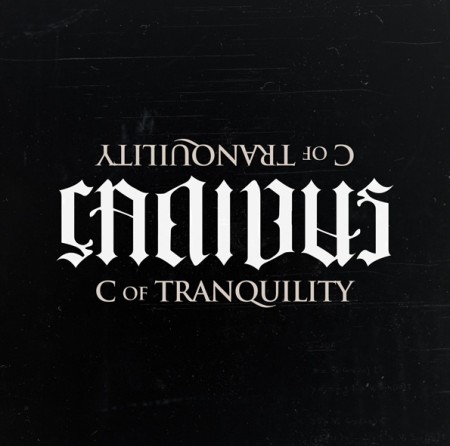 CANIBUS
(PROD BY THE ARE)
Tracklist
1. Captn Cold Crush (Produced by Scram Jones)
2. Salute (Produced by Dr. Period)
3. C Scrolls (Produced by Jake One)
4. Merchant of Mataphors (Produced by The Are)
5. Lunar Deluge (Produced by Tha Bizness)
6. Golden Terra of Rap (Produced by DJ Premier)
7. Title 17 USMC (Produced by Martin)
8. Free Words (Produced by J-Zone)
9. The Messenger's Message
(Produced by Slopfunkdust & J. Bizness9)
10. Cingularity Point (Produced by HG)
11. Pine Comb Poem (Produced by Domingo)
12. Good Equals Evil (Produced by Martin)
13. Worthlessness Purpose (Produced by The Are)
14. Right Now (Produced by HG)
Published

7th Août 2010

by

Tonton Steph

under

Non classé
Je connaissais cette photo « culte » de Big Pun (RIP), DMX, Canibus,
John Forte & Mos Def assis à la même table  mais je ne connaissais
pas l'existence d'une vidéo de cette « rencontre »
(il n'apparaît pas sur la photo mais Mic Geronimo était aussi de la partie).
Vous trouverez donc ci-dessous la vidéo de 10 mn
ou chacun y va de son petit freestyle.