Après les mixtapes Enter The Dragon Vol.1 et Armed & Dangerous
voici ma 3ème collaboration avec le poto DJ Duke (Assassin).
Intitulée Heart & Soul Of New York City cette nouvelle mixtape
est entièrement consacrée à la ville qui ne dort jamais avec une série de
New York Anthem sélectionné par Jee Van Cleef et moi même!
C'est dispo en téléchargement gratuit sur Bandcamp donc faites
vous plaisir et partagez un maximum!!!
Le poto DJ Duke vient de balancer le clip de sa dernière
collaboration avec le rappeur de Buffalo Conway qui sera dispo
en digital le 25/03 et en 45T vinyl (édition limitée à 500 copies)
dispo à partir du 17/04 (en précommande sur Bandcamp).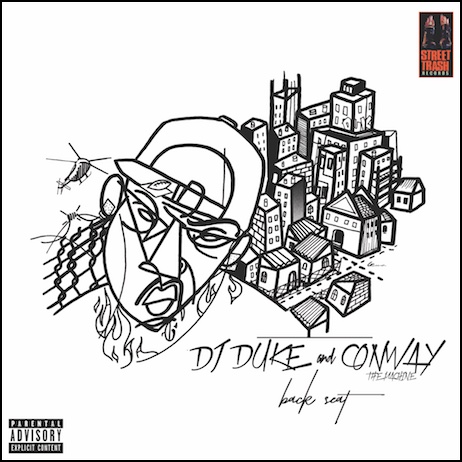 Le poto DJ Duke vient de collaborer avec le très prisé Conway
sur le titre Back Seat qui sortira en vinyl 7″ en édition limitée
& en digital en mars 2017…ça s'annonce LOURD!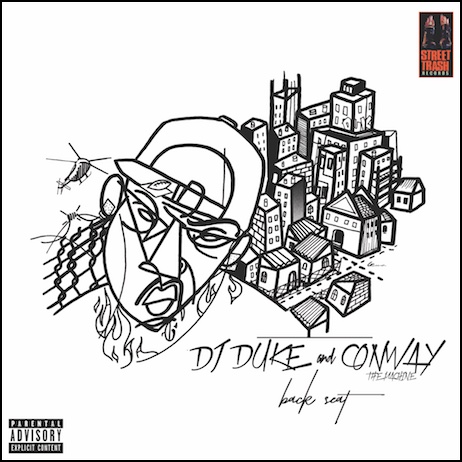 En attendant voici le teaser du clip :
Après la mixtape Enter The Dragon Vol.1 voici ma nouvelle
collaboration avec le poto DJ Duke (Assassin).
C'est dispo en téléchargement gratuit ici donc cliquez sur
le lien et n'hésitez pas à faire tourner…ENJOY!!!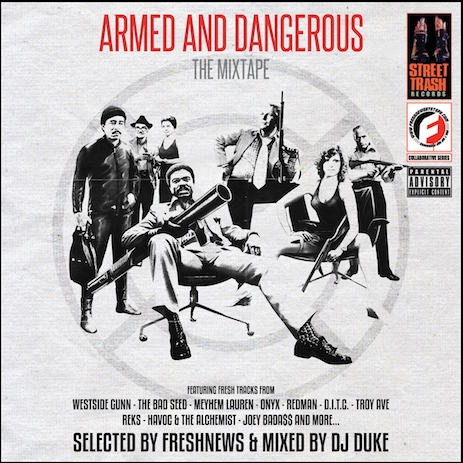 Second clip extrait du EP Time To Shine de DJ Duke
qui sortira le 22/01 en édition vinyl & digital et que vous pouvez
déjà précommander sur le Bandcamp de Rugged Records!
SUPPORT!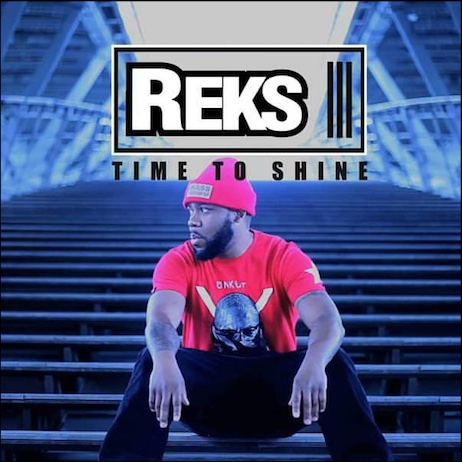 Mykill Miers se confie à nous dans cette chanson où il revient sur son passé et évoque les démons qui l'ont rongé tout au long de sa carrière et les conséquences de ses déboires.​ « Pain » est le premier extrait du dernier EP de Dj Duke, « Time To Shine » qui sort le 22 janvier en vinyl et digital.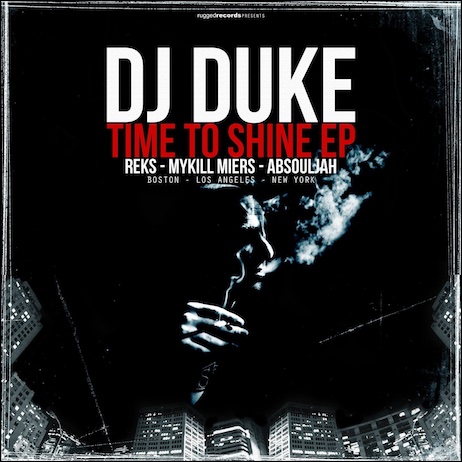 DJ Duke vient de faire équipe avec Keith Murray
pour son prochain maxi qui sortira en vinyl & en digital le 15/09.
En attendant voici le clip du morceau American Werewolf!
SUPPORT!
Le 1er maxi vinyl extrait de l'album de DJ Duke
Here Comes The City Brother est maintenant
disponible en digital & en vinyl sur son Bandcamp!
SUPPORT!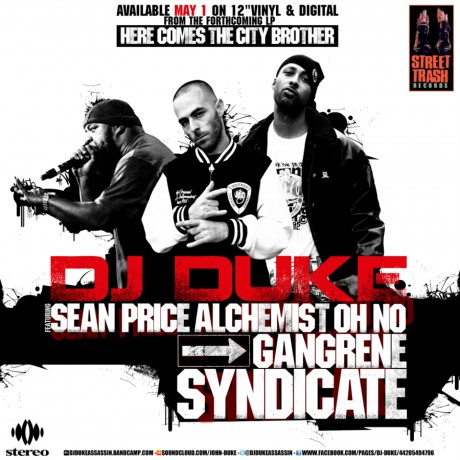 Les gars c'est cadeau!
DJ Duke (Assassin) à concocté une nouvelle mixtape
à partir d'une sélection de sons postés sur mes Fresh News en 2013.
Avant de démarrer l'année 2014 (qui commence plutôt bien!)
une petit Re-FRESH s'impose, Big Up Duke pour le taff!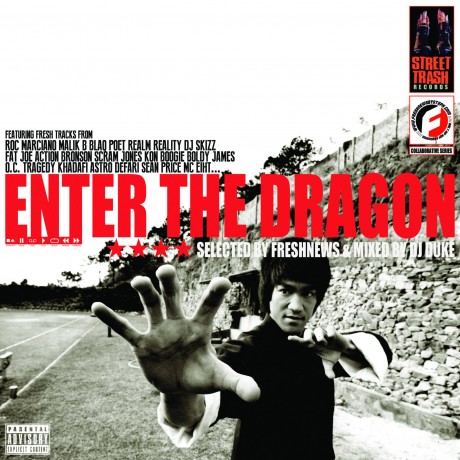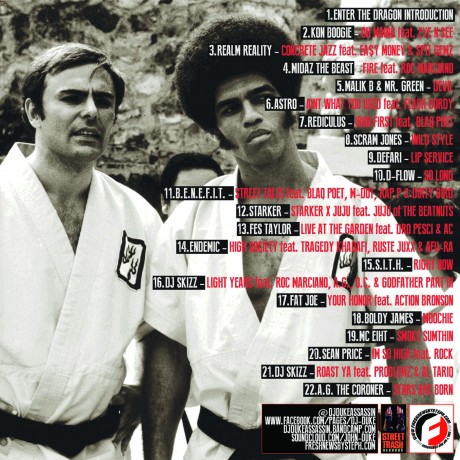 DISPO EN TÉLÉCHARGEMENT GRATUIT ICI
Les After work Hip-Hop de la capitale !!!
LES VENDREDIS DE 19H00 À 05H00:
VENDREDI 14 JUIN 2013: DJ DUKE/DJ SIMSIMA/WARM UP: DJ KESHKOON !
Happy Hours 19H00-22H00
Gratuit avant 22H/10€
Restauration dés 19h00:
## Hamburger House + African Food ##
_______________ _____________
Après avoir fait trembler les murs du Private Lounge tous les jeudis de la saison dernière, les Hip Hop Apéros reviennent pour une 2ème saison !!!
Animés par la crème des Dj's Hip Hop français, des plus légendaires aux plus éclectiques, gratifiés de showcases des artistes français et américains à la sortie de leurs scènes parisiennes, c'est l'Apéro d'une clientèle de passionnés d'hier et d'aujourd'hui, de curieux, de networkers et d'amis d'amis… tous se retrouvent désormais les vendredis à partir de 19h00 pour un agréable moment avant la nuit, à la péniche « La Balle au Bond »,sous le Pont des Arts face au Musée du Louvre, Metro Louvre Rivoli.
Les vendredis Hip Hop Apéros c'est : Dj Crazy B, Dj Cut Killer, Dj Dee nasty, Dj Duke, Dj Fab, Dj James, Dj Kozi, Dj Lbr, Dj Little Mike, Dj Lord funk, Dj Lord Issa, Dj Low Cut, Dj Miss Di, Dj Naughty J, Dj Pone, Dj Poska, Dj Quick, Dj Richie Reach, Dj Solo, … & des showcases improvisés de 1995, Youssoupha, Triptik, Nemir, La Cliqua, Dirt Platoon, Webbafied …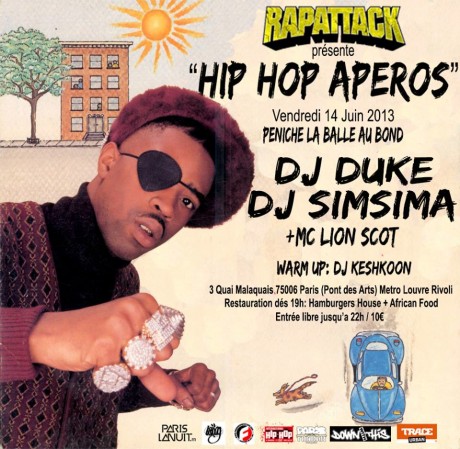 Second clip extrait de Here Comes The City Brother
le prochain projet de DJ Duke (Assassin) sur lequel
on retrouvera pas mal d'invités US comme Big Twins,
Reks, Shyheim, Shabaam Sahdeeq etc..
COMING SOON… SUPPORT!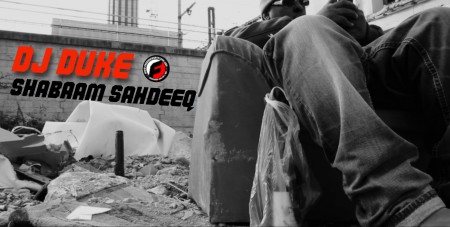 Après avoir réchauffé l'hiver, il va refroidir l'été!
La nouvelle tape de DJ Duke (Assassin) sera en ligne le 1er juin.
En attendant  Winterz Hell est toujours dispo ici en freedownload!
SUPPORT!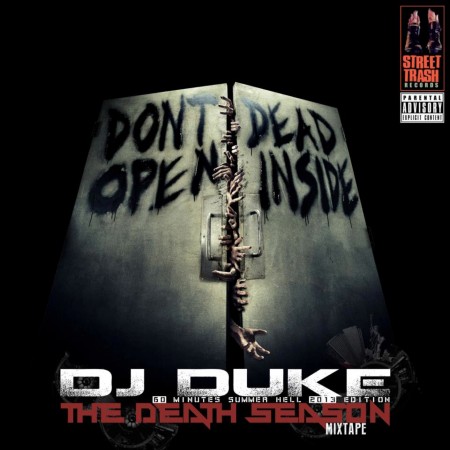 DJ Duke (Assassin) vient de balancer sa sélection « hiver ».
À transférer direct dans vos iPhones pour vos déplacements urbains!
SUPPORT!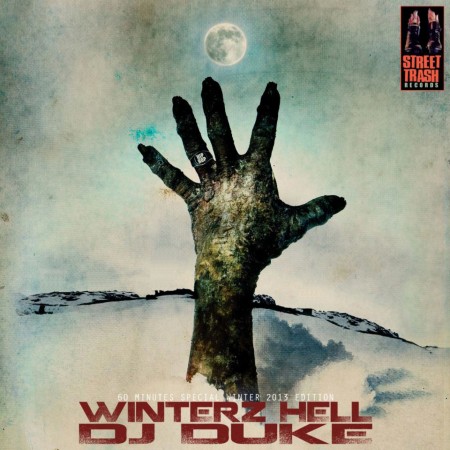 tracklist :
1.DJ Duke – Introduction To Hell
2.Dynasty – Stay Shinin' feat. Talib Kweli
3.HD – The Tune feat. Malevolence
4.Progress – Livewires feat. Termanology, Reks, Easy Money & Slaine
5.SchylerChaise – Wake Up
6.Neek The Exotic – Comin' In Piles feat. B-1
7.Pacewon & Mr. Green – Real Life
8.Beneficence – Reality Vs. Fiction (Rock On!) feat. Masta Ace
9.Guilty Simpson & Pete Cannon – This Year (Detroit Deli Mix)
10.Murs & Fashawn – Slash Gordon
11.Lute – 80 Proof
12.Sean Price – STFU Part.2
13.Wu-Block – Crack Spot Stories feat. Raekwon & Jadakiss
14.Action Bronson – Blood Of The Goat feat. Big Twin & Sean Price
15.A.G. The Coroner – Blades In The Wind feat. Meyhem Lauren
16.Joell Ortiz – Brooklyn in The Building
17.Prodigy – Give Em Hell 02:55
18.20 Grand Pikaso – Smok'n On Dat Shit Again
19.Havoc – Tell Me To My Face feat. Royce Da 5'9′
20.Ed O.G. – Power
21.Big Noyd – Naturally Born feat. Large Professor & Kool G Rap
22.Bryant Dope – QB
DISPO EN TÉLÉCHARGEMENT GRATUIT ICI